Bela Lugosi's Height
6ft 1 (185.4 cm)
Hungarian Actor best remembered for his portrayal of Count Dracula. He also appeared in White Zombie, Night of Terror, Son Of Frankenstein, Murders in the Rue Morgue, Island of Lost Souls, The Black Cat, Ninothcka, Abbott and Costello Meet Frankenstein and The Wolf Man. In the book 'Immortal Count' it mentions:
"arriving in New Orleans, his height was listed accurately as 6ft 1, but the hasty clerk filling out the forms shrank him to 5ft 10"
. He was also described as having a weight of 167 pounds in another publication.
Ordinarily I am a very pleasant, soft-spoken gentleman, I think, affably observing the world from my six-feet-two-inches.
You May Be Interested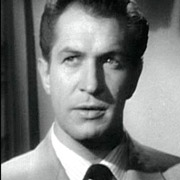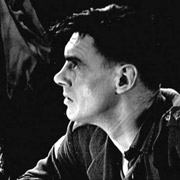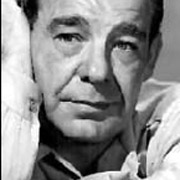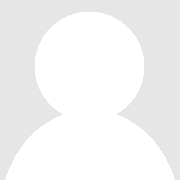 Add a Comment
41 comments
Average Guess (34 Votes)
6ft 0.79in (184.9cm)
Rampage(-_-_-)Clover
said on 13/Dec/20
Rob, where did you find that 6ft2 quote?
Not sure I believe it but I do think he could look a solid 6ft1 guy

Editor Rob
the book it's from is "Lugosi : his life in films, on stage, and in the hearts of horror lovers"
The author mentions the quote is from Boston Herald, May 1943.

Miss Sandy Cowell
said on 20/Oct/20
Bela Lugosi was born 138 years ago today.
6ft1
RIP Bela 🕯️
(20/10/1882 - 16/8/1956)
Miss Sandy Cowell
said on 4/Nov/19
There was a woman on 'Who Wants To Be A Millionaire?' just now and she didn't know that Bela Lugosi was famous for playing Dracula! She used all her lifelines up and almost walked away with her money, because she still felt unsure. However, she risked it and won £32K. Hooray!
Having seen so many joke takes on Bela's Dracula on 'The Fast Show', it was ingrained in my brain, not forgetting that it's a well known fact. Lady Gaga and her fella go to an outdoor cinema in AHS 'Hotel' to see Bela's Dracula, but they have an ulterior motive...
...to seduce a couple but, hardly surprisingly in AHS, their ideas of S&M go too far. 😣😲😧
6ft1. Now that's something I DIDN'T know before!
Dream(5'9.5")
said on 7/Nov/18
He was quite imposing as Dracula.
wishbone
said on 17/Oct/18
The DEFINITIVE Dracula! And Dracula is a video collection requirement,whether or not you like classic horror over "Halloween" slasher type horror!
Rampage(-_-_-)Clover
said on 8/Sep/17
He could look 186-187cm at times and he was listed 6ft1½ in an almanac.
Mark(5'9.5
said on 19/Jul/17
184 cm is really low selling him. 😂😂
Rampage(-_-_-)Clover
said on 28/Jun/17
I don't agree with it either. Looked a genuine 6ft1
Mark(5'9.25
said on 15/Apr/17
I don't agree with the average guess for some reason.
Sandy Cowell
said on 28/Mar/17
...and here we have another predictably tall horror actor! He was particularly tall for his time!
mister_lennon
said on 20/Feb/17
I would say 185-186 peak.
Mark(5'9.25")
said on 19/Feb/17
I was going to say 186 cm due to how imposing he appeared In Dracula. I need to check again really. He did lose a lot of height, but I think 185 or 186 cm would stand out for Bela at peak.
Also, he's exactly the same weight as I am too.
Rampage(-_-_-)Clover
said on 19/Feb/17
186cm isn't impossible
Mark(5'9.25
said on 17/Feb/17
Rob, a 186 cm possible? Bela can look imposing despite being just 6'1" flat in Dracula.

Editor Rob
Mark, I wouldn't go above 6ft 1 for Bela.
Mark(5'9.25
said on 15/Feb/17
185/186 cm. The 6'2" listing isn't too terrible. I would peg Lugosi as one of those classic 6'1" people.
Rampage(-_-_-)Clover
said on 4/Mar/16
Looked 185/186cm for definite, possibly more on the latter. At times he could look 6ft1½. That almanac from 1929 may hold some truth. Might have measured it earlier in the day.
Rampage(-_-_-)Clover
said on 1/Feb/16
A strong 6ft1 is possible...he looked tall
Chuckie Cheese 2
said on 25/Oct/15
Rob, I think Bela Lugosi was actually 6 feet 1-1/2, or 187 cm at his prime. The 1929 International Motion Picture Almanac - Page 51 lists him as " 6 feet 11/2 inches; brown hair and grey eyea; w, 177 pounds." The later "International Motion Picture Almanac 1937-38" also lists him as 6 feet 1, 167 pounds... But he was already 56 years old by that time and may have lost half an inch. When Lugosi was in his 30's and 40's during the peak of his stage performances, I think he was a legit 6 ft 1-1/2, or 186 -187 cm. He towered over many of the actors of his day.
Jug
said on 18/Oct/15
Looked quite tall in Dracula. Legit 6'1
Sam
said on 22/Oct/14
Thanks! He really could look 6'1" at peak such as in movies like The Black Cat and Dracula...he lost height and curved his spine arguably even earlier than Boris Karloff...one would be hard-pressed to say that Lugosi seems taller than Karloff for sure in The Body Snatcher.
Sam
said on 20/Oct/14
Rob, Murders in the Rue Morgue, Island of Lost Souls, The Black Cat, Ninothcka and Abbott and Costello Meet Frankenstein, could you add these to his credits?
csordas
said on 9/Jan/14
It was austria-hungary back then. Many spoke hungarian (magyar)
Snake
said on 13/Jul/13
Around 6'1" to 6'2"
DickMcNice
said on 30/Oct/12
In Invisible Ray, he towers over Karloff, who was listed at 5' 11"
Ace
said on 29/Jul/12
Why is he mentioned as being Hungarian? He was born in Romania. Anyway, this height listing seems fair.

Editor Rob
in late 1800's european countries weren't all the same as today, back then wasn't he born in what was then Hungary...
daryl
said on 16/Dec/11
he's my favorite actor, but i would say he's 5ft 11 barefoot. however he was not short for an actor.
parvez
said on 30/Jun/11
best dracula to date
M2
said on 20/Apr/09
I've seen a reproduction in a book of a studio ID card for Lugosi (for insurance purposes, I believe), which gave his height as 6'0". This was from the mid-1940s, when he was doing all that Monogram and PRC junk, but it was probably accurate for that time. In 1948's "Abbott and Costello Meet Frankenstein" he seems at least two inches shorter than Lon Chaney Jr. (check the scene on the dock). By the time of "The Black Sleep" (1956), he looked a couple inches shorter than Basil Rathbone (who maintained his 6'1" height well into his sixties, based on his scenes with 5'10" Bob Hope in "Casanova's Big Night" and 5'11" Danny Kaye in "The Court Jester"). Boris Karloff, meanwhile, reached for 5'11" in his prime, though he must have had an overwhelming presence in person because people who worked with him, from writer Curt Siodmak to actor William Marshall to animator Gene Deitch, remembered him as being imposingly tall.
5 ft 3.5
said on 3/Feb/09
Tall. Someone told me he was 5 ft 2. They were almost off my a whole foot! Bela Lugosi is my fave Dracula to date.
pjama
said on 13/May/08
I loved this guys voice!! he had such talent when it came to creepy parts. I think he was.....5'11 at the most.
sam
said on 14/Nov/07
For Karloff he lost a ton of height due to back damage. In the film Targets you can see he appears almost 5 inches shorter than 6-foot-director/actor Peter Bogdanovich, but that he almost doubled-over posturely. He was 5'10"-5'11" at his peak, obviously shorter than Lugosi, but taller than the original Invisible Man, Claude Rains. Also Karloff was way shorter than Lon "The Wolf Man" Chaney.
Jen
said on 24/Feb/07
From my memory it seemed like I was looking straight into his face. Maybe he was an inch or so taller than me.
Misha
said on 22/Feb/07
Jen, you were lucky indeed to see him, because Karloff died very early the following year. He was eighty when you saw him, and so could have lost an inch or even two from his 1930s height of 5'10". How many inches would you say he had on your 5'6"? The relationship between Karloff and Lugosi was complex - initially rivals, they became friends, but Lugosi eventually became embittered
when Karloff kept getting plum roles while he was relegated to the elephant graveyard of Ed Wood-type projects.
Jen
said on 22/Feb/07
I was standing on a tube station in London in 1968 and one of the friends I was with said 'Don't look now but Boris Karloff is standing behind you'. With a 'Yeah, right' I turned round and stared straight into Boris Karloff's face. I was 5'6". I remember being amazed at how small he was.
misha
said on 22/Feb/07
Boris Karloff had one of the most unusual physiques in film history, and appeared to be much taller than he really was in non-Frankenstein roles.
His actual height, verified many times, was only 5'10". This is especially obvious in "The Invisible Ray" in a scene where Karloff and Lugosi are standing very close to each other - Lugosi looks three inches taller than Karloff - I remember watching this with a height-conscious friend, and we were both amazed at the difference in their heights. 6'1" is dead-on accurate for Lugosi. At 73, in the last year of his life, he had checked into a rehab clinic to deal with his morphine addiction and was described in their records via a doctor's scale, as "exactly six feet tall in his stocking feet." Naturally he had lost an inch by the time he was in his seventies. Lugosi was a treasure whose life was clouded by much sadness, and, relative to what he had to offer, was treated shabbily and shamefully by the industry in general.
sf
said on 26/Oct/06
Yea, the Invisible Man was taller than Frankenstein too...although you couldn't tell.
Glenn
said on 26/Oct/06
Yeah,I always got a kick of that too.Dracula taller than Frankenstein.
Anonymous
said on 25/Oct/06
karloff looked taller than he actually was. also, the frankenstein costume with its huge boots and built up head adds god knows how many inches onto height
Ulmerite
said on 24/Oct/06
Watching The Raven, I was surprised to see that Lugosi had about two inches on Boris Karloff. Who knew Dracula was taller than Frankenstein?
Frank2
said on 1/May/06
Except that by the time Landau played Lugosi he lost at least an inch. I've seen Landau and now he's not much taller than I am. But then Lugosi lost height when he was old so I suppose it equaled out.
ForensicNYC
said on 1/May/06
Martin Landau who is also listed here as 6'1" played the part of Bela Lugosi in the movie: "ED WOOD" featuring Johnny Depp, Sarah Jessica Parker and Bill Murray. Martin Landau won an "OSCAR" for his performance as Bela Lugosi.