Angus Scrimm's Height
6ft 4 (193 cm)
American actor best remembered for playing The Tall Man in the Phantasm films. He has said: "I'm six-four"


You May Be Interested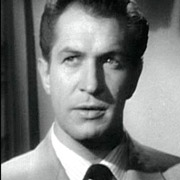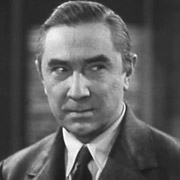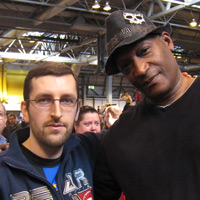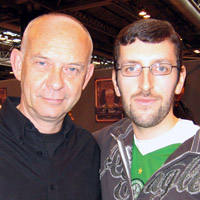 Add a Comment
27 comments
Average Guess (8 Votes)
6ft 4in (193cm)
Miss Sandy Cowell
said on 24/Jun/20
'Phantasm' was on TV only the other day. It seems quite tame by today's standards, but it's still a good watch.
The late Angus gets 6ft4. 😉👌
Miss Sandy Cowell
said on 28/Jan/20
Oh, so that's the tall guy from 'Phantasm'! That's interesting to know, and yes, he was tall.
I believe 6ft4 for the late Angus. 🕯️
Jsck
said on 1/May/19
188cm. 7-8 cm shoe lifts made him look 196cm in phantasm
Junior Hernandez
said on 8/Feb/18
6 foot 4 inches and R.I.P Grandpa Angus.
Paul
said on 25/May/17
Rob, since he is dead, should he get his peak height as his main height now?
Editor Rob: yes I've removed the current and he rests in peace at 6ft 4.
Jason
said on 11/Sep/13
lol Exactly the same height(s) and height loss as Clint Eastwood!
Viper
said on 2/Apr/11
6-0.5 is pretty shocking for his current height. He shrunk almost 4 inches?
Big Mike
said on 31/Mar/11
Yea Scrimm was tall in Phantasm I heard he was 6ft2 on several sights but he looked taller like 6ft4 in the film
Anonymous
said on 7/Jun/09
Does Scrimm have some sort of spinal condition? How can someone lose almost four inches in height? Doesn't seem right....
Anonymous
said on 1/Jun/09
considering the other actors were average height, except for Reggie Bannister who is really short. He claims to be 5'8". But I'd put Bannister at 5'4". Scrimm looked about 6'3"-6'5" in Phantasm. The Tall Man is still tall at 6'3". Hence still deserving the title of "The Tallman".
marc
said on 15/Apr/09
they used suits that were too small to make him appear taller.
and they used giant heels on his shoes.
Jason
said on 25/Feb/09
can someone shrink like that?
The Fan
said on 14/Dec/08
how can someone shrink almost four inches? That's crazy. Phantasm is a great film and the Tallman is a great character.
Darren G.
said on 12/Jul/08
When I first saw him in Phantasm, he looked the part, The (Tall Man). But that was almost 30 years ago. Mr. Scrimm gave me his autograph, which I still have.
He's really a Cool Ghoul!
glenn
said on 11/Apr/08
the tall man isnt that tall if you look at the listing on top.i almost met him.missed him by minutes at a movie screening 3 years ago.
Viper
said on 11/Apr/08
My favorite is the 2nd film. I cant imagine being a little kid and seeing these. The tall man would give any kid nightmares, probably more so than any other horror character.
Ed(1)
said on 10/Apr/08
It's definitely a scary film, and one of the best of the 70's. I guess I need to see it again, but I just remember him looking only 6ft4-5, not 6ft7.
Viper
said on 10/Apr/08
He looked closer to 6-7 than 6-4, lets just say that. I mean, his name was "The tall man". If he was listed at 6-7, then obviously they tried to make him look that tall. And he does look closer to it If you really pay attention and watch those movies. Its one of the best horror movie franchises in my opinion. They could make 20 of these and it would be great.
glenn
said on 10/Apr/08
i thought i was the only one that was nuts? even better,i remember reading he was 6-7 when i was a kid.i dont doubt it was a publicity stunt.but he sure could look it in those movies.some short actors though.i think one is 5-6,no? reggie?
Viper
said on 9/Apr/08
I thought he looked closer to 6-7 no less in the Phantasm movies. I agree with Glenn there.
Ed(1)
said on 8/Apr/08
Personally I always thought he looked around 6ft2, with elevator shoes and steep angled shots in the film to make him around 6ft4-5. I can't keep buying everyone is shrinking, with losses of 3 and 4 inches. It reminds me of guys I've known who would say crap like, "Back in high school I could dunk and bench press 275lbs!", when in actuality they could barely touch the rim and put up 215 once on the bench!LOL
I know we lose a bit of height with age, and osteporosis, weight gain, and poor posture can only add to it. But, doesn't anybody else think the incredible shrinking celebs theory is a little out of control?
Anonymous KinG
said on 29/Mar/08
i always feel this respective folks is at least 6ft3.. 6ft.05in cant really accept..
Tommy Lee
said on 30/Oct/07
my dad use to be 6ft4.75(195cm)in his 30s.. now he in his early 70s and looks no more than 6ft3.5(192cm).. but Angus Scrimm height shrinkage was so huge.. i personally cant accept.. from 193 down to 184cm?? i think he might be 189cm barefoot in younger days 50s,60s and now 184,185cm.. 6ft4 just a peak height..
glenn
said on 1/May/07
i always thought this guys was 6-5 to 6-7.
Cliff
said on 1/May/07
Interesting info straight from Angus Scrimm on the newly released Anchor Bay DVD of Phantasm in the featurette "Phantasmogoria."
Angus says: "I was originally a short stocky kid, but after puberty I shot up to 6ft4, but as you age the skeletal structure shrinks, so I am now 6ft and 1/2 inch."
Incidentally, he goes on to say that the film's director, Don Coscarelli, towers over him at 6ft5.
So there you have it Rob, straight from the mouth of the tall man himself!
[Editor Rob: a pretty big shrinkage even though 80]
RICHARD
said on 20/Dec/06
I say Angus is a solid 6-4. Jake is right about the elevator shoes and camera angles to make him appear taller in Phantasm, which he did look 6-7 in this movie. I say he is 6-4
Jake
said on 4/Feb/06
On Bogeymen it says that although elevator shoes and camera angles were designed to make him look taller, in real life he is "about 6 foot 3."