Louis Jourdan's Height
5ft 11 (180.3 cm)
French actor, best remembered for roles in films such as Gigi, Octopussy, The Best of Everything, Swamp Thing, Letter from an Unknown Woman, Dracula, The Paradine Case, Can-Can and The V.I.P's.
You May Be Interested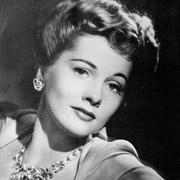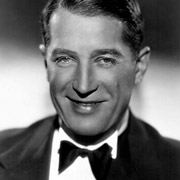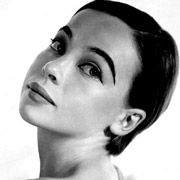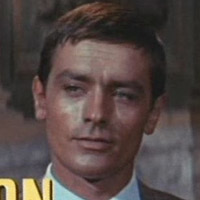 Add a Comment
19 comments
Average Guess (6 Votes)
5ft 11.25in (181cm)
Sandy Cowell
said on 9/Mar/17
@ Arch Stanton - I've noticed you're pretty much an expert on the old films and their stars! I'd like to see Louis in more than I actually have done, but I've seen enough to agree that the word 'suave' does sum him up nicely! 👍
Arch Stanton
said on 7/Mar/17
Certainly the suavest I think Sandy. The dictionary definition of "tall dark and handsome" and French romantic type, though not that tall at 180, for his generation it was.
Jourdan, John Gavin, Rock Hudson, Cary Grant and James Garner I guess were all guys who could also challenge for the claim in their prime.
Sandy Cowell
said on 5/Mar/17
I remember a long time ago that Louis Jourdan was voted the most handsome actor in the business. It was round about the time he played 'Dracula' that I read it (1977), but I don't know when the survey was from.
Yes, I was babysitting for one of my teachers on the night that I tried to see Jourdan's performance as Dracula! It wasn't easy with two small nippers coming downstairs to have a nose at what I was watching! I wouldn't let them see anything nasty! I'm even worse about that sort of thing with kids now!
Louis was definitely a smaller-than-average Dracula; 5ft11 seems about right.
Arch Stanton
said on 7/Aug/15
Naha I dunno, Jourdan could look like he was a bit taller than Clifton Webb in some other scenes. I think roughly the same height.
Arch Stanton
said on 7/Aug/15
Mmm I'd thought he looked 6 ft in Three Coins in the Fountain but Clifton Webb actually edged him out how was reportedly 5 ft 11 himself. He looked too tall to only be 5 ft 10 range though.
Sam
said on 31/Mar/15
I have the impression that Jourdan was wearing lifts in The Paradine Case. Here he looks pretty close to Gregory Peck's height amd towers over Charles Coburn and Charles Laughton:
Click Here
Arch Stanton
said on 27/Mar/15
He looked too tall to only be 5 ft 10 peak to me. He looked tallish range on screen to me.
Arch Stanton
said on 21/Feb/15
Jourdan was definitely taller but it might have been more an inch, and Burton often wore lifts anyway so I'm told.
Steve
said on 20/Feb/15
They look roughly the same height in the film.
Arch Stanton
said on 19/Feb/15
Steve he had an easy two inches on Richard Burton in the VIPs I thought.
Mr. R
said on 19/Feb/15
One of the reasons that he looked so tall in Gigi is that Leslie Caron was young and dainty.
Steve
said on 19/Feb/15
I just read he died on Monday at age 93.
Jourdan was a wonderful actor. Tremendous class. He will be missed.
Steve
said on 18/Feb/15
In Madame Bovary, Jourdan wore shoes with what looked like two inch heels. Van Heflin wore regular shoes. Jennifer Jones wore ballerina slippers which can be seen during the ball sequence.
I doubt Jourdan was any taller than 5'10". He was yet another actor who always appeared taller than he was.
Arch Stanton
said on 18/Feb/15
He could look 6 ft at times but never looked 6'1" or over!
Gonzalo
said on 18/Feb/15
He looked in the 1`80 area. RIP
Rampage(-_-_-)Clover
said on 17/Feb/15
I thought he was at least 6ft1!
Arch Stanton
said on 17/Feb/15
He had about 2 inches on Maude Adams when footwear was more even, near 4 inches shorter than Bedi and Peck, although he could look near 6 ft with Burton. Van Heflin I think looked a wee bit taller in comparison to Jennifer Jones in Madame Bovary, although Steve's claim that he was 5'10 max makes you wonder!!.
Arch Stanton
said on 16/Feb/15
Thanks, seems a good shout, can you squeeze in Letter from an Unknown Woman and Dracula?