Joan Fontaine's Height
5ft 3 ½ (161.3 cm)
British/American actress best remembered for films such as Rebecca, Suspicion, Jane Eyre, Ivanhoe, The Witches (1966), The Bigamist, Letter from an Unknown Woman, Voyage to the Bottom of the Sea and Beyond a Reasonable Doubt. In a 1937 publication she was being described as 5ft 3.5 and weight of 108 pounds.
You May Be Interested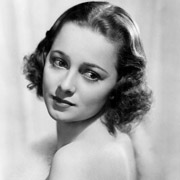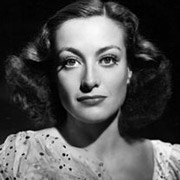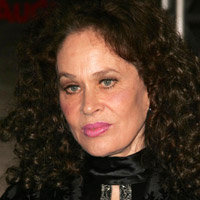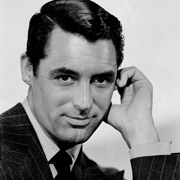 Add a Comment
14 comments
Average Guess (5 Votes)
5ft 3.8in (162.1cm)
Miss Sandy Cowell
said on 22/Oct/19
Joan Fontaine would have turned 102 today. She lived to 96.
5ft3.5.
RIP Joan 🕯️
(1917-2013)
Sandy Cowell
said on 14/Feb/17
I just caught the end of 'the Witches' and Joan does look a good 2, maybe 2 and a half inches taller than Michele Dotrice, so I will give her a guess of 5ft3.5.
Arch Stanton
said on 5/Mar/16
Rob, can you squeeze in The Witches and The Bigamist?
Shar
said on 12/Jun/14
Besides Ivanhoe, Fontaine certainly was taller than Liz in that other film they'd "co-starred" in--Jane Eyre. ;)
Arch Stanton
said on 30/Apr/14
Seen all the others you mentioned but The Strawberry Blonde is on my to-see list actually. I've been getting into Cagney more recently. I'll try to watch it within a few days!
Sam
said on 30/Apr/14
They were both really good at playing victims, even Olivia in The Snake Pit is a victim of her own mind. I think Olivia was more talented in terms of range, a pretty big one she has from her Errol Flynn movies, to Gone with the Wind, The Snake Pit, The Heiress, The Strawberry Blonde to Hush, Hush, Sweet Charlotte, but it sounds like she was a pretty rotten big sister.
As to height, I think Fontaine may pull off 5'4" range here with Gary Cooper, taking into consideration that she's presumably wearing heels.
Click Here
Arch Stanton
said on 29/Apr/14
I hadn't heard that Sam, not uncommon though with sibling rivals!
Arch Stanton
said on 29/Apr/14
They didn't look alike agreed, but I used to get them confused. Both attractive, but Olivia was the slightly scarier of the two, but it might have been The Snake Pit which convinced me of that!!
Sam
said on 28/Apr/14
They were both gorgeous but Olivia and Joan didn't resemble each other that much IMO. Joan's got the more classically pretty face I think, Olivia being more round-faced, but Olivia had a very attractive overall look in the 1930s/early 1940s.
It's funny that they always kind of hated each other because they both seemed relatively drama-free/well-liked otherwise from what I've read.
Are these publications your finds, Rob, or from Arch?
littlesue
said on 27/Apr/14
Looking at photo's of Joan and Olivia together there is'nt much in it, on some Joan looks taller others Olivia, think Olivia was the prettier of the two, Joan was more 'handsome'.
Arch Stanton
said on 27/Apr/14
Oh did I? Sorry, I hated that film! I vaguely recall her being marginally taller now.
littlesue
said on 27/Apr/14
She has always been 5ft 3 on any other sites and in the biogs I have read, she clearly taller than Liz in Ivanhoe, you even mentioned that yourself on the liz page Arch.
Arch Stanton
said on 26/Apr/14
Wouldn't British/American actress be more correct? I must admit I tend to think of her and Olivia as more British because of their origins and earlier work. She was born in Japan though!
Arch Stanton
said on 26/Apr/14
Excellent, thanks. I thought she was about an inch shorter than Olivia and looked about the same height as Liz Taylor. Obviously Rebecca is the finest of her films. Letter from an Unknown Woman also a great film, even if a little mushy in the romance. Couldn't stand Ivanhoe though, I rate it as the worst film of both hers and Liz's, even worse than Reflections!