Olivia De Havilland's Height
5ft 3 ¼ (160.7 cm)
British/American actress best remembered for roles in films such as The Adventures of Robin Hood, Captain Blood, Gone with the Wind, Not a Stranger, The Snake Pit, The Heiress, The Swarm and Dodge City. In a 1938 article it described her as
"5 feet 4 inches tall; weighs 107 pounds"
[Olivia] went to the trouble of correcting a routine studio publicity release which said she was 5ft 3in and weighed 7st 12lb because "I'm honestly 5ft 3¼in and eight stone."
You May Be Interested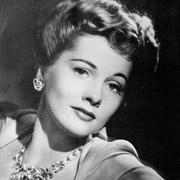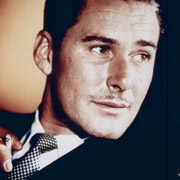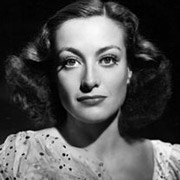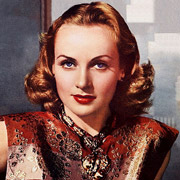 Add a Comment
33 comments
Average Guess (5 Votes)
5ft 3.45in (161.2cm)
Miss Sandy Cowell
said on 2/Aug/20
I only found out about Olivia's passing yesterday when I was going through the Latest Comments. Any passing is sad, regardless of age. With the elder among us, it is a time of great reflection.
I remember seeing Olivia (known as Livvie) first in 'Gone With The Wind', which our Mum recommended we should see. I thought that she, as Melanie, had a better heart than the sultry Scarlett O'Hara.
5ft3.5
RIP Olivia De Havilland
1/7/1916 - 26/7/2020 XXX 🕯️💐
Jtm
said on 30/Jul/20
Rip to this legend. Incredible she lived as long as she did.
Tall In The Saddle
said on 29/Jul/20
RIP
Lived over twice as long as Errol and a good 60 years beyond Errol's own passing. They say Errol lived more than a few life times in his relatively short 50 years. I would say Olivia managed a similar ratio but over an amazing 104 years.
In the book, BRING ON THE EMPTY HORSES, David Niven ref. a punch up between Errol and John Huston at a Hollywood party. Niven suggested that the pair simply became "bored" and that Huston suggested they have a sparring match just for "fun". Somehow the "fun" sparring landed both men in hospital afterward for patching up. Niven, perhaps respectfully, withheld the finer details of why the fight really came about.
The REAL story as I have read was Huston brought Olivia to the party as his date. This needled Errol who apparently made an untoward comment re Olivia. In defense of her honor, Huston challenged Errol to a fight. It seems both gave as good as they got and apparently Errol and Huston became friends thereafter.
Arch Stanton
said on 28/Jul/20
RIP Olivia. Certainly a unique kind of actress, hard not to think of the Snake Pit when you think of her, scary! There can't be many left now, she was definitely one of the oldest still living who was around in films in the 30s and 40s! I did say Rob that she didn't look 5 ft 4!!! 5 ft 3 and a quarter in her socks in the morning I can believe.
Beau Dare
said on 27/Jul/20
I can see Errol Flynn dressed as Robin Hood standing up in the clouds looking down at the 5'3" Olivia de Havilland, and extending his hand, then saying with his exuberant smile, "Welcome to Sherwood Forest my Lady... Thanks for everything Olivia XX
M. Lupo
said on 26/Jul/20
@Olivia de Havilland,
Thanks for your wonderful work and Rest In Peace.
May God bless!
Mike
Tall Sam
said on 10/Jul/20
Yeah they were competitive to the point of a feud, which is too bad that they couldn't have one's siblings back in Hollywood. I think De Havilland takes a win in overall career and being fairly alluring and sexy in a classy way in many of her 30s roles and acted the hell out of later roles like The Heiress and The Snake Pit, however it seems like she was usually the instigator of the sisterly feud.
Tall In The Saddle
said on 8/Jul/20
@Rob
Yeah, it does look like 5'3 1/4" on the form. I think you can lock in that height for all time, no further correspondence entered into. LOL.
I see sister Joan Fontaine is listed as 5'3.5". They were competitive so I suppose that 1/4 inch advantage meant a lot to Joan.
However it went, two great actresses and the fact that they were sisters makes their high end achievements all the more amazing though possibly due in no small measure to their efforts to out perform each other.
Funny, when I was younger I used to think Joan was more attractive but I changed my tune a long time ago. I have to give the nod to Olivia at her peak. Very cute.
Tall In The Saddle
said on 4/Jul/20
Olivia's declaration to become a US citizen
Click Here
Hard to make out the top number but safe to say she listed her height as 5'3 1/4" on the form. Weight 107 lbs. Honest lady to add 2 extra lbs to the 110 lbs cited on the publicity release! Still more than petite.
Trivia. Olivia and Mikey Kuhn are the ONLY two surviving cast members of GONE WITH THE WIND, made some 81 years ago. Olivia has a good 17 years on whipper snapper Kuhn who is a mere 87 yo.

Editor Rob
It looks like a 1/4 inch on the form too.
Mike L.
said on 1/Jul/20
@ Olivia de Havilland
Happy 104th birthday!
Best regards from a fan!
Mike

Editor Rob
I recently found a quote for Olivia.

It was interesting, because her publicity once gave her 5ft 3 and she said she was honestly 5ft 3 and 1/4!
Miss Sandy Cowell
said on 1/Jul/20
🎁💛🎂💐 Happy Birthday Olivia 💐🎂💛🎁
Today Olivia De Havilland is celebrating 1️⃣0️⃣4️⃣ Golden Years of Life.
Have a Very Happy Birthday, Olivia!
5ft3.5 😉👍
🎁💛🎂💐🎁💛🎂💐🎁💛🎂💐🎁💛🎂💐
Tall In The Saddle
said on 21/Jun/20
Living to such an age has to be luck of the draw (healthy living but nothing without the right genetics).
Just watched an interview with a Croatian woman who still had vague memories of the 1918 Pandemic, recalling the ringing of church bells upon each new death. Haunting. She was just 5 years old and is now 107 years old. Perfectly cognizant and spoken. The mind boggles as to the history she has witnessed.
Arch Stanton
said on 10/Jun/20
Almost 104 years old!! She has to be one of the very last still living now from that era!! Her death was hoaxed recently on social media, what b**tards.
Tall In The Saddle
said on 16/Apr/20
Unless posted previously, some cool docs to peruse - both Olivia De Havilland's and Errol Flynn's Declarations of Intention to become US citizens. A bit hard to read but it appears that Olivia's height is typed as 5'3 and 1/4" otherwise it could only be 5'3 and 3/4". Errol is recorded as 6'2". Likely the heights were supplied by the applicants.
Click Here
Charlie
said on 5/Jun/17
Olivia looked 4'10 in Gone With The Wind. Vivian Leigh looks 4'11. Olivia with her heels on was still a head shorter than Leslie Howard who was 5'9.Her head was at Leslie Howard;s chin. She was also 2 inches shorter than Clark Gable and she had heels on. If Olivia was 5'4 then Vivian Leigh would have to be 5'5 or 5'5 1/2 because she looked much taller than Olivia.In Heels she would be 5'8. Leslie Howard was 5'9. So Vivian Leigh in heels was 2 inches shorter than Clark Gable who was wearing 1 inch shoes. Actresses and Actors were much shorter in comparison to today.
Olivia De Havilland (4'10 Flat feet) (5'1 Heels on)
Vivian Leigh (4'11 flat feet) (5'2 Heels on)
Clark Gable (5'11 flat feet) (6'0 Dress Shoes on)
Leslie Howard (5'9 flat feet) (5'10 Dress Shoes on)
Thomas Mitchell (5'6 flat feet) (5'7 Dress Shoes on)
Barbara )' Neil (5'3 flat feet) (5'6 Heels on)
Hattie McDaniel (4'11 flat feet)
Butterfly McQueen (4'10 flat feet)
By the way Barbara O'Neil was Thomas Mitchell's Wife in Gone with the Wind
BilboBaggins
said on 24/Dec/16
No way is Olivia De Havilland 5' 4" (in her younger days). Have you ever seen her in any of her old films, Rob? She looks more like 5' 3" MAX.
Editor Rob: that 5ft 3 mark can certainly be argued for her.
MaryAnne
said on 24/Jun/15
Don't leave us Olivia... Glad that you are still alive !
littlesue
said on 24/Jan/15
Just reading a biography on Olivia and Joan Fontaine, mentions both 'barely 5ft 3'. Don't come across as particulary nice people. Joan an awful Mother and Olivia constantly jealous of Joan.
Arch Stanton
said on 1/Dec/14
Rob any chance you can squeeze in Not as a Stranger here and add a photo? A memorable role opposite Mitchum and Sinatra. She really pulled off playing crazed or embittered women quite wonderfully, creepy eyes!
Arch Stanton
said on 24/Apr/14
Rob can you add The Snake Pit, she had an Oscar nom for it. IMO her finest performance, better than the Heiress which she won!
Arch Stanton
said on 13/Mar/14
Mmm is Monty in lifts though?? I've never seen him look as tall as he does at 18:%4 next to Ralph!!
Arch Stanton
said on 13/Mar/14
Rob do you think she really looks 5'4" next to Ralph Richardson at 6:45 and 8:01 and Monty Clift at 14:30?
Click Here
I think she's probably in heels too. She looks about 8 inches shorter than Ralph but I think she's likely in heels. Her proportions to me look more 5'2" range, is it just me?
[Editor Rob: hard to tell at times, one point he did look straight ahead and I thought about 7 inches.]
Arch Stanton
said on 13/Mar/14
Sue are you sure Olivia was really 5 ft 4? She really didn't look it to me. She makes Monty Clift look tall in The Heiress!!
Arch Stanton
said on 13/Mar/14
Rob can you add The Heiress? She won Best Actress for it, should be near the top really. She really looks nowhere near 5 ft 4 next to Ralph Richardson in The Heiress
little sue
said on 21/Dec/13
Could be even shorter than 5ft, my Nan and her sisters all lived to 93 and they all lost between 6 to 8 inches in height.
Arch Stanton
said on 20/Dec/13
I hadn't realized she was still alive, she's like 97 and a half!! Joan died the other day at 96. Probably nearer 5 ft today!
Arch Stanton
said on 31/May/13
You mean Libel Rob from 1959?
[Editor Rob: yes that film]
Arch Stanton
said on 29/May/13
My honest impression of her in Gone with the Wind was weak 5'3", let alone 5'4". Vivian Leigh must have had footwear advantage but I don't think she even looked close to it in that film.
Arch Stanton
said on 29/May/13
She's definitely shorter than Vivien Leigh in Gone with the Wind, you'd think it would be the other way around and Havilland 5'3" and Leigh 5'4!
[Editor Rob: it would be interesting to see her again with Dirk Bogarde, as I think his 5ft 8.5 range was realistic]
little sue
said on 23/May/13
Joan has about an inch on Liz Taylor in Ivanhoe, Liz was around 5ft 2 so 5ft 3 for Joan
Arch Stanton
said on 23/May/13
Yeah watching Rebecca I think Joan was really 5 ft 3, she had an easy inch on Judith Anderson who I think was 5'1.5-5'2".
little sue
said on 22/May/13
She was about an inch taller than her sister Joan Fontaine who was 5ft 3.
Arch Stanton
said on 21/May/13
Nice one! Certainly looked an easy 5'4" in Santa Fe Trail. I don't think she was in Guns of Navarone though, are you thinking of Gia Scala or Irene Papas or thinking of the Santa Fe Trail perhaps?
[Editor Rob: I don't know why that was there, I replaced it]