Lucy Speed's Height
5ft 0 (152.4 cm)
English actress best known for playing Natalie Evans in the BBC One soap opera EastEnders, and DS Stevie Moss in the ITV police drama series The Bill. In OK Magazine in 2008 she commented on her height, saying
"I think you'll find I'm 5ft tall"
.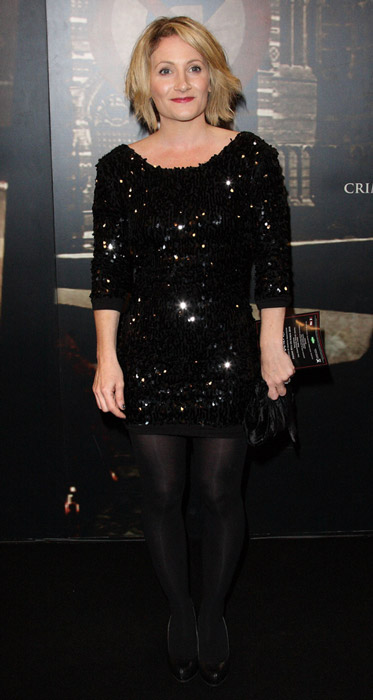 Photos by PR Photos
You May Be Interested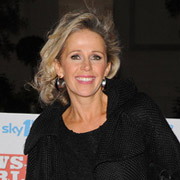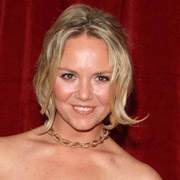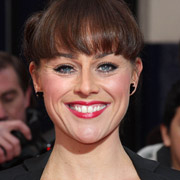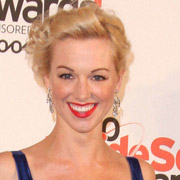 Add a Comment
19 comments
Average Guess (2 Votes)
5ft 0in (152.4cm)
Nik
said on 29/Jun/20
5'0"!
Miss Sandy Cowell
said on 31/Aug/19
🎉💐🎂🎈 Happy Birthday Lucy! 🎈🎂💐🎉
Wishing Lucy a VERY Happy 43rd Birthday today. Known for her parts in 'EastEnders' and 'The Bill', Lucy always stood out as 'the little one!'
So 5ft it is! 😁👌 XXX
🎉💐🎂🎈🎉💐🎂🎈🎉💐🎂🎈🎉💐🎂🎈
Rose
said on 25/Mar/08
If she's in heels (and depending on how big they are), I say she's more like 5'6 or 5'7, probably 5'7.
NYjoe
said on 15/Mar/08
Avid pool player and saw her a few years back playing a tournament at Amsterdam billiards in the Upper East Side (the place is gone now). She really seemed shorter than 5'8" and rale thin. Maybe 5'6". She couldn't have been over a buck 10. Even my fiance (5'4") thought she looked a lot shorter in person than she does on tv. Don't remember her footwear but I will bet money she wears crazy large heels. Really, really nice person and phenomenal pool player.
glenn
said on 12/Mar/08
thanks anonymous.you would have to ask rob about that one.
Anonymous
said on 11/Mar/08
i like that jacket you wear in some pics, glenn, it looks good
btw why does the name field not show up sometimes above the comment field?
Derek
said on 4/Mar/08
I saw her with 6'1" pro bowler Sean Rash and she seemed 5'7".
Anonymous
said on 29/Feb/08
shes really pretty, she should be a model
Anonymous
said on 29/Feb/08
i bet she's wearing heels in the picture.
glenn
said on 29/Feb/08
big t is right.sometimes i appear close to the same height when a 5-8 girl wears heels depending on many factors.
Big T
said on 28/Feb/08
Normal heels compared to normal shoes for guys won't usually give more than a 2 inch advantage. You guys exaggerate the difference. My fiancee is 5'7 1/4" and I'm 5'10 1/2", and regardless of what heels she wears I am always clearly taller than her by at least an inch, usually closer to 2 inches in normal heels.
glenn
said on 28/Feb/08
im not into pool.this event had women of all kinds of sports.the black widow was there too.along with laila ali,etc.
derek
said on 28/Feb/08
I'm guessing shes wearing some type of heels? Everyone here tends to forget that most women do if their out and dressed up.
Rose
said on 28/Feb/08
If she's wearing heels in this picture, I'd say she's more like 5'7".
D. Ray Morton
said on 28/Feb/08
Charlie may be right, on second look. She is closer to the camera than Glenn and the angle is probably makr her look taller than she actually is.
I hear she's a helluva pool player. :)
TNTinCA
said on 28/Feb/08
Sounds about rigbt. She looks about an inch taller in the pic than glenn. So if glenn had a standard 1 inch heel and she was in two inch heels, that would seem to indicate she is right around 5'8".
And might I add, she is QUITE the fox. :-)
sven
said on 28/Feb/08
hey glenn do u like pool?
Charliemoto
said on 28/Feb/08
she probably had heels with Glenn
looks a strong 5'9 in that image around 176-177cm drop the heels and she'll go 170cm or so.
she's not above 5'7
D. Ray Morton
said on 28/Feb/08
Before I saw the name, I was thinking "retired Import Model." She looks like she belongs somewhere in the Fast And Furious franchise.
Anyway, 5'8" is definitely believable. Maybe over; certainly not under.