English actress and model, known for playing Harriet, Duchess of Sutherland on TV series Victoria.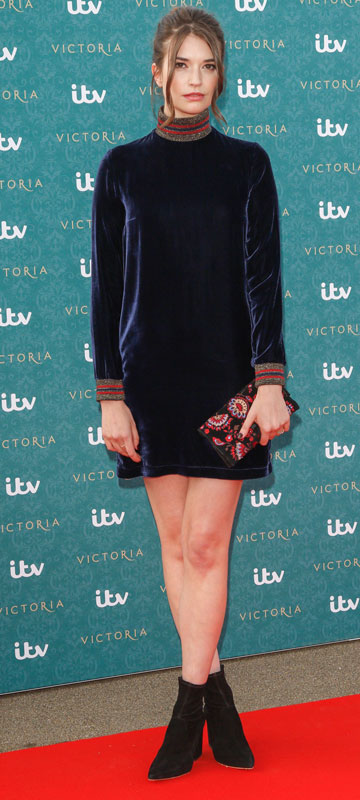 Photos by PR Photos
Sandy Cowell
said on 7/Jul/18
I took one look at Margaret and thought, "What an elegant, classy woman!"
It comes as no surprise, therefore, that Margaret starred in the visual feast that was the series 'Victoria', and at 5ft9, she'll have towered over 5ft2 Jenna Coleman.
There was only ever one Margaret that I was at school with, by the way, Primary school, to be precise. She was a truly gorgeous girl, and very kind, with brown hair, and her little sister, a year younger, looked exactly the same only much smaller, but with blonde hair!
I met Margaret again when I was in my 20's. She had grown seriously tall and was pushing a pram! What was most remarkable of all was how beautiful she'd become - and I told her so, of course!
This stunning Margaret gets 5ft9 with my compliments.