American Actress best known for playing Jill Garvey on TV series The Leftovers.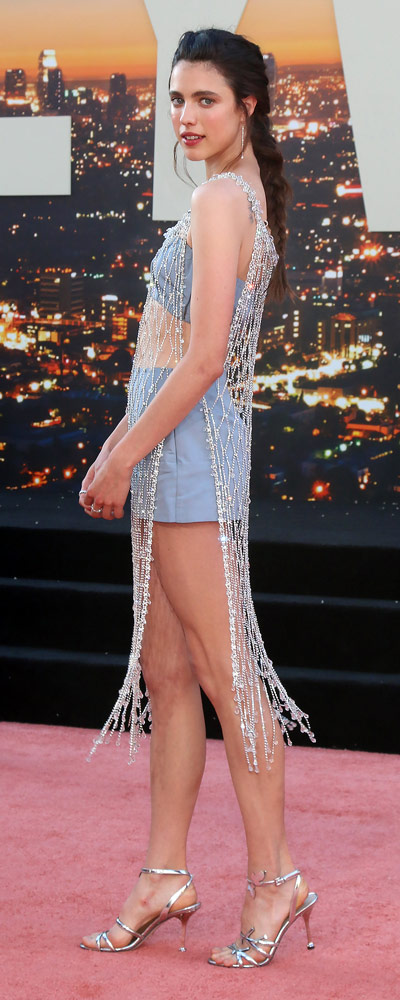 Photo by kathclick/BigStock.com
nonmi
said on 29/Apr/22
@loser
i think margaret is 5'8 maybe hoyeon is actually 5'9.5 like her agency says
loser
said on 10/Apr/22
i really recommend for rob to see the picture of hoyeon (5'8.5) and margaret because margaret was wearing heels and hoyeon was wearing boots so hoyeon didn't have a height advantage. Margaret is clearly either shorter than 5'8 or maybe hoyeon needs an upgrade
loser
said on 13/Mar/22
just saw her with 5'8.5 hoyeon jung i think she is shorter, like around 5'7
Engine
said on 8/Mar/22
Hi Rob,
She is tall and extremely beautiful, i am watching MAID just to see her
Crixus
said on 24/Oct/21
Just finished her show MAID. She's clearly over 5'8. She edges out her 5'8 boyfriend in real life as well, I'm absolutely find giving her 5'8 1/2.
Chris Junior Hernandez 1990
said on 12/Apr/21
There is no way she is below 5'8 rather than a little taller.
Tall Sam
said on 18/Nov/20
Rob, could you add Once Upon a Time in Hollywood to her credits? Liked her performance there a bit more in that than Leftovers, where he character felt comparatively underwritten.
Man, Andie MacDowell had some comely daughters. I'm not sure I see I'd give her over 5'8" as some others would at the moment.
Chris Junior Hernandez 1990
said on 10/Jul/19
Watch her in a few episodes of The Leftovers she look between 5'8-5'8 1/2, really not under 173cm.
Junior Hernandez 1990
said on 29/Apr/19
Still sees her as 173-173.5cm, guess she will claim 5'9 but 5'8 1/8 was her low.
Nik
said on 27/Feb/19
She has an average vote of 5'8 1/8!
Jammes
said on 26/Feb/19
@Rob could Grillo be 5'9 and some change based on this pick,but not quite 5'10?

Editor Rob
I wouldn't rule the chance out, though the absolute most I'd ever go with is 5ft 9.5
Nik
said on 26/Feb/19
It would be great to see her pictured with Rob!
Jammes
said on 25/Feb/19
Here is a pic of her with Frank Grillo and Jamie Bell
Click Here
Are there heights here accurate?
You got Magaret as 5'8,Grillo as 5'9 and Bell as 5'7
Grillo looks much taller than Bell and seems a couple inches taller than Margret

Editor Rob
All heights are estimates, but Grillo has a lot of hair and who knows if he's rising up on one foot.

I would say generally Grillo can look 2.5 inches or so taller than Jamie though.
Junior Hernandez 1990
said on 12/Jun/18
Shes like 5'8 1/8 (173) not under.
hal
said on 15/Jul/17
5'8" looks right. Perfect height and beautiful.
Jim
said on 5/Jun/16
I recently saw the movie, "The Nice Guys." It was entertaining. Qualley's character was referred to several times as 5'8." Strangely, when I was checking her Bio, I noted that one site listed her as 5'6" and another at 5'9.25." 5'8" seems right to me. She's very thin and, if seen without others, could pass for up to 6'0." She's a beautiful girl.
Bobby184cm
said on 19/May/16
She was described as 5'8 in the movie "the nice guys."