Mark Harmon's Height
6ft 0 (182.9 cm)
American actor best known for playing Special Agent Gibbs on NCIS. A 1986 'fact file' gave his height as 6ft and 170lbs.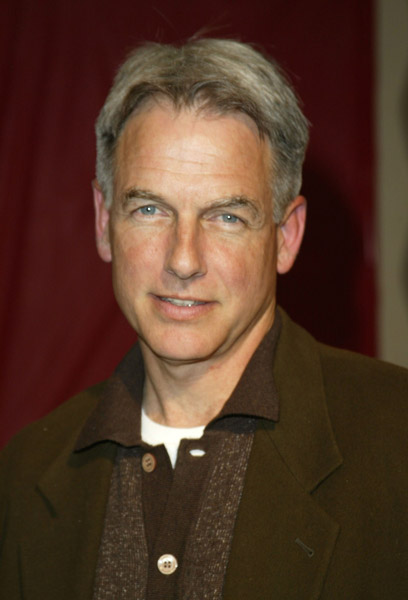 Photos by PR Photos
You May Be Interested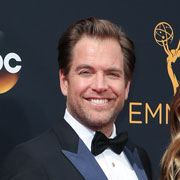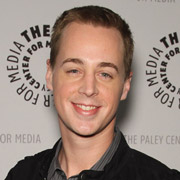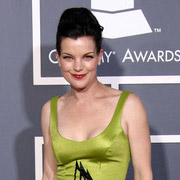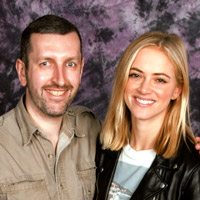 Add a Comment
57 comments
Average Guess (17 Votes)
5ft 11.19in (180.8cm)
Willes190
said on 11/Aug/20
Legit 6ft. At Worst 5ft11.75 when younger.
Yas
said on 8/Jul/20
He was taller than Allison Janney in the West Wing. Could be lifts I guess. I think Bruce has a little help in the footwear there. He's not that much shorter than Michael Weatherly either.
CDS
said on 14/Oct/19
As a poster below pointed out about 5'11" Bruce Willis looking taller than mark Harmon, on that episode of tv's "moonlighting", click here:
Click Here
I remember this episode, but not Willis looking taller. I wouldn't say there's the 3-4" the poster below suggests, but perhaps about an inch. At the very least, its an argument for a downgrade to 5'11"?
Rampage(-_-_-)Clover
said on 19/Aug/19
Today he's probably around 5ft11½
CDS
said on 14/Aug/19
I think the voters on this site have nailed it. He's always struck me as your classic 5'11" barefoot, 6' in shoes, and hence claims 6'. Closer to 6' than most claiming that height, since a lot of 5'10" people claim 6'. But the key is what a poster pointed out below, that his old football listing was 6', those are almost always inflated, at best A height in shoes.
Colberto
said on 15/Dec/18
I'll give 5ft 11.5in on NCIS
He doesn't strike me as a full 6'0"
Junior Hernandez 1990
said on 28/Jun/18
183cm peak and 182cm now. In NCIS i couldn't see him over 182cm.
sumdude
said on 4/Dec/17
Harmon is now 66 years old, highly doubt he would measure 6ft today. I'm leaning toward 180.5-181cm current. Peak MIGHT have been 183cm on the dot, hard to tell though. Man, it must suck to once measure 6ft but then you dip below it once wear & tear starts kickin in.. oh man. :(
Chad
said on 11/Mar/17
His shoes on NCIS look pretty thick at least 1 1/4 to 1 1/2 inch soles, his height is about 5'11.5 and with the extra thick soles on his shoes can look like a 6 footer.
Dave180cm
said on 16/Feb/17
Bruce willis was an inch taller than Harmon on moonlighting and his peak is down at 182cm so Harmon could not of been 6ft.
Rampage(-_-_-)Clover
said on 20/Apr/16
Click Here
Pause at 0:04. The guy pointing the gun, Paul Telfer, is listed here at 6ft1 (but I think could be slightly more). There's way more than 1in between him and Harmon, more like 3in! But maybe Paul has bigger shoes. I think Harmon is maybe a bit under 6ft today and Telfer is just over 6ft1. There could potentially be a full 2in difference
Charles
said on 17/Mar/16
I was living in Los Angeles in 96 and gassed my car at the same time as Mark. I'm almost exactly 6'1" and he wasnt much shorter, seemed like almost 6, maybe 5'11"&1/2
Dave
said on 12/Nov/15
@grizz I think he's more 5' 10½" now, he looked 2 inches taller than Jon Cryer on NCIS this past week, I don't think he was 6'0 in his prime, probably 5'11
jtm
said on 1/Nov/15
looks like brad is not reliable.
grizz
said on 29/Oct/15
@Dave, it might be possible that he lost a bit of height. He's almost 65 after all.
He might be a strong 5'11 these days.
Dave
said on 22/Oct/15
He didn't look 6ft on the late late show with 5ft10 Drew Carey, Mark was 1-2 cm tallr.
Marcus
said on 10/Jul/15
Harmon was one of the shortest quarterbacks in the Pac 8 Conference, when he played in the early seventies. He was listed at 6'0" on the UCLA roster. It is the norm for players to be listed at heights 1 or 2 inches taller than they actually are. Harmon was more than likely 5'10.5".
Ed Kline
said on 10/Feb/15
Definitely a solid inch or more taller than 6'0 Allison Janney on the West Wing, including shots where their footwear was visible.
Butlerite
said on 3/Feb/15
I was on the MCIS set four years ago when I lost on Jeopardy...and I got to stand nearby with the- then- cast with "Ziva"...Weatherly and Murray were about 6'2"...quite tall. Harmon was a bit shorter, so Ill say at least 6'...
jtm
said on 1/Jan/15
that's funny brad. i rememeber 6'0 was your estimate in the past.
Brad
said on 31/Dec/14
5' 10" 30 years ago when I met him.
amigranny
said on 29/Dec/14
I do know that Mark Harmon was an outstanding quarterback at UCLA and won several awards for his play. I think he had to be 6 feet tall!
Rampage(-_-_-)Clover
said on 23/Dec/14
183-184cm peak
182cm now
Andrew M
said on 30/Nov/14
@Editor Rob - I agree about those shows! Ted Danson and Elisabeth Shue have brought much needed life to CSI, unlike boring Grissom! Although I liked Airwolf and Quantum Leap, I still think Donald Bellisario's best show was the one he did with Glen Larson - Magnum, p.i. No repetitive formulas, but actual stories about people!
In fairness to Mark Harmon, he does have good posture, considering he was an American Football player. His joints could have been wasted by now!
Yaspaa
said on 25/Oct/14
He looks it in The West Wing next to Allison Janney.
Andrew M
said on 4/Oct/14
I just don't believe he's 6ft. He never looks it. I think it's just palaver spread around by all the NCIS groupies who worship his character like a God - like all the other characters in that repetitive formula show do!
David McCallum (the Scottish guy!) is the only one in it worth watching!
[Editor Rob: shows like NCIS/CSI, after 3-4 years you need to have your brain wiped...but on the show I think he generally can still look near 6ft]
grizz
said on 6/Aug/14
Is he really 6ft? He doesn't seem that tall in NCIS. He seems to be 181-182 now, guy who plays Palmer in NCIS is a legit 6ft and he's always taller than Harmon.
MarcoH
said on 4/Jul/14
I also think he was 182cm (5'11.5) in his prime, today in his 60s he is at 180-181cm (5'11).
Stranger
said on 3/Nov/13
No way he is 183, i met him in freaky friday premier, i am 180 and i he was between 179 and 180
Chris
said on 29/Oct/13
If I remember correctly, Bruce Willis had a good 2-3 inches on him in Moonlighting. Bruce is listed as 5'11". So, I gotta say Harmon is due for a downgrade. He's 5'9" to 5'10" tops.
Rampage(-_-_-)Clover
said on 22/Sep/13
Could be 5ft11.5/182cm now
Marissa
said on 2/Apr/13
I've stood near him a bunch of times and don't think he is any taller than 5'10", probably 6 ft in his pre-middle age height.
Rampage(-_-_-)Clover
said on 30/Oct/12
Can look 184cm
jake, 1.82 m- 1.83 m- 1.84 m
said on 7/Feb/12
He's 60 now and I think he was definitely 6ft (1.83 m) at his peak, but he might be just below or 182 cm now.
Chad
said on 29/Jan/12
Parrette is a strong 5´9" rather than a flat 5´10", Harmon is over 5´11" for sure, maybe even 6ft, but never over, 5´11.5" is my best guess.
danial hameed
said on 6/Dec/11
me live in pakistan my age is 24 and my height is 5f5 inches i want to increase my height up to 6feet
acroat
said on 9/Nov/11
My Marine is 6'4" & the one I dated before him
was 6'6". Most folks consider them tall. My Marine
dad was 6'3" & his Marine brother was 6'2".
For their time (WWII)- pretty darn tall!
k mart
said on 3/Nov/11
mark is def a solid 6' or 1.84 meters tall.. he probablys 6' 1/2'' and just rounds down and says 6'... most tall guys dont bother using the 1/2 inch!
i am 6'2'' and some change but i just say solid 6'2''. it is just easier!! :)
Alex
said on 30/Jun/11
cris - Pauley Perrette - 'the strange girl' is 5'10", and she does wear heels, so Harmon being 6'0" - easily believable
MHouillon
said on 25/May/11
Hey, jj.. You WERE a marine ? Did you forget that they told you at bootcamp ?!?! wtf
Once a marine...
Steve
said on 10/Apr/11
iam laughing about the rumor that marines arent tall. thats not true...
Adam
said on 2/Apr/11
Funny, watching NCIS I always thought he was 5'9-5'10 because he was shorter than most of the other male actors. I guess most actors are just really tall.
jj
said on 12/Mar/11
My dad was a Marine---6'0" Chosin. I was a Marine---6'2" Grenada and first gulf war, my nephew is a Marine 6'1" Iraq-one tour and two tours Afghanistan. Harmon played at UCLA til 1974 Program there listed him at 6'. Just for the record
thebad7
said on 8/Mar/11
Found his signature character later in his career as Leroy Jethro Gibbs in NCIS. He's a classic example of a 6'0" man. Too small to play at quarterback in pro football.
Saw him recently in 1988's THE PRESIDIO with co-star Sean Connery. Connery has been listed at 6'2"--a measurement I believe to be correct--and Harmon looked to be 2" shorter than Connery, with both men wearing similar footwear.
6'0" is spot on for Harmon. Michael Weatherly, too, looks to have just about 2" on Harmon--Weatherly being listed at about 6'2".
tb7
Yo
said on 3/Mar/11
184-185 cm for sure!
67 inch tall lady in IN
said on 13/Feb/11
First people are just curious about height. Second don't be rediculous about he has to be short to be a marine. My father was a marine and he was 6' 2" and lastly Abby aka strange girl in black usually seems to have on 6" heels.
cris
said on 26/Jan/11
i dont thing he is tall,because we can see there is always and special angle to focus him,yesterday he appears close to that strange girl that use to be in black close and he was quite the same height...shoulder to shoulder...
Army Vet
said on 24/Dec/10
He's to tall to play a Marine, ever notice that Marines aren't very tall. Big things come in small packages, I have nothing but the highest respect for the Corps.
BackStageJim
said on 1/Jun/09
Met Mark at Philly aiport Dunken Donut shop. Very nice to his fans including a lady who 'new him from somewhere' but still did get the connection to "I'm Mark Harmon". This was about year one of NCIS. Still makes me laugh as I get coffee at that coffee stop.
ariana
said on 28/Apr/09
Mr.Harmon aka Gibbs is six feet i feel that he and Dinozzo are about the same in height and in cuteness
Anonymous
said on 19/Mar/09
I find the show very enteraining. The cast is a perfect match with own personalities. I do enjoy police and military shows.
manitobaboy
said on 17/Nov/08
Here's mindless fantasy at it's worst: Who thinks Jethro Gibbs could take Horatio Caine? Both characters ooze a self-assured bravado but I think Gibbs has it hands down.
Sorry for the indulgent post.
crystal
said on 22/Oct/08
I love to watch ncis with Mark Harmon. I think the show has some of the best actors on tv. I wish I could meet Mark Harmon and the rest of the cast. I do believe that Mark is 6' foot tall.
Frank2
said on 7/Aug/08
I've met him and he is 6'. No question.
Brad
said on 8/May/07
Found a photo of myself with him at a Coors promo thing in '86. He's 6' dead on. One of the nicest people to meet.
[Editor Rob: always looks like one of those legit 6 footers, I like that NCIS, watch that more than CSI]
MHouillon
said on 7/Jun/06
Okay, Weatherly is a little taller than that. I'd say Dinozzo is a 187cm candidate.
MHouillon
said on 25/Jun/05
Yeah, Mark Harmon is 6'0". His NCIS co-part Michael Weatherly (Tony Dinozzo) is 6'1" and looks clearly just an inch taller than Mark "Leroy Jethro Gibbs" Harmon.