Michael Weatherly's Height
6ft 1 ½ (186.7 cm)
American Actor best known for roles on TV series NCIS, Bull and Dark Angel. In a Zap2it interview he states,
"I'm six-two"
.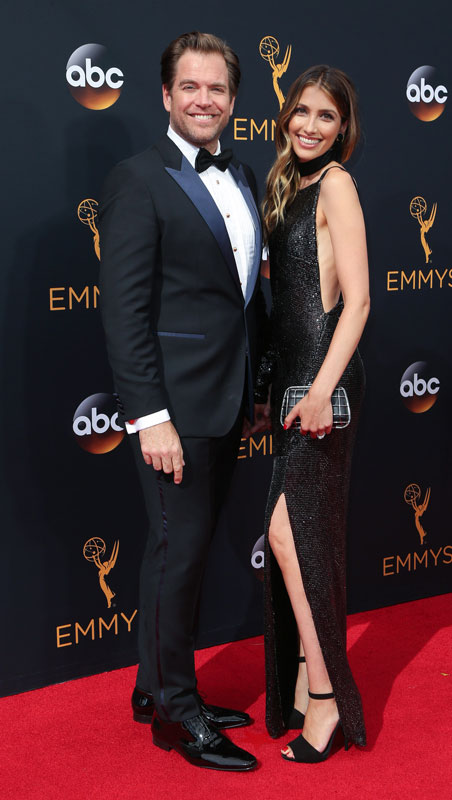 Photo by PR Photos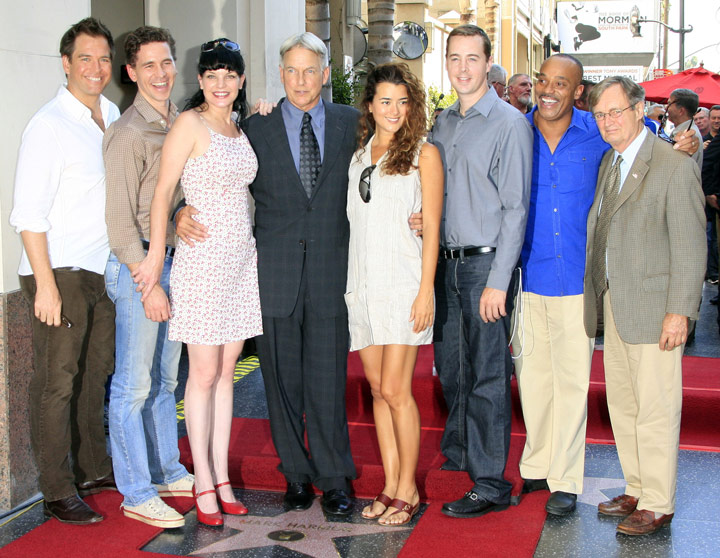 You May Be Interested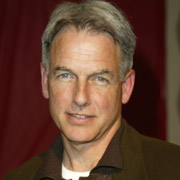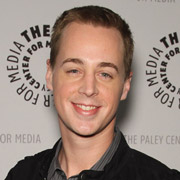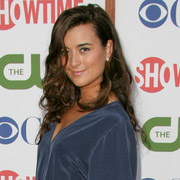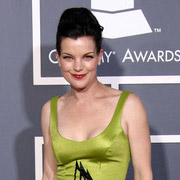 Add a Comment
23 comments
Average Guess (9 Votes)
6ft 1.28in (186.1cm)
Sonnecker
said on 13/May/17
I think this height is perfect, he looks very close to 187 cm....and I also think he's exactly like Sean Murray and LL Cool J. In his new TV serial, Bull, he always appears over 6'1".
Rampage(-_-_-)Clover
said on 15/Jan/17
Looks 2in taller than Mark Harmon but he may not be quite 6ft these days.
Pat
said on 17/Nov/16
Great guy. Wish he was still on NCIS.
grizz
said on 16/Nov/16
In S7E4 of NCIS LA he was the guest star. He was standing face to face with Eric Christian Olsen (a legit 6'1 guy)a couple of times. Weatherly had to look up to him a bit! In every scene except one he was half an inch shorter than Olsen. And yeah, obviously shorter than LL Cool J.
6'0.75 is the best estimate for him
Mike
said on 10/May/16
Michael Weatherly is approximately 6'2'' tall. He is about 2'' taller than 6'tall Mark Harmon.
moe
said on 16/Feb/16
I saw him in December of 2014 on the set of NCIS while working background. He seemed a weak 6'1 while wearing black dress shoes.
grizz
said on 25/Feb/15
In this photo
Click Here
he's a smidge taller than 6ft Harmon.
Click Here
Click Here
And here he's slightly shorter than 6'1.5in LL Cool J.
Click Here
Can't see the footwear, but I highly doubt that a smidge taller Colin Hanks is wearing lifts.
Rob, he rarely occured to me as a 6'2 guy. He's more a weak 6'1, isn't he?

Editor Rob
I think 6ft 1.5 is probably the most he can look, and at times he does look just a solid 6ft 1.
A1exx
said on 26/Sep/12
Look at this picture. For me Weatherly is 6'0"
Click Here
Josh B
said on 12/Feb/12
6'1.5 is closer, probably hits 6'2 out of bed.
Josh B
said on 1/Nov/11
Hey Rob as a big NCIS fan i was wondering if you could change "Most famous for" to NCIS instead of Dark Angel. Considering NCIS is still going and one of the most popular programmes in America i think it would be only be fair. Cheers

Editor Rob
yeah I'll change that bit.
FIRE!
said on 7/Oct/11
Season 6 Episode 8, one security officer asks:"What's your clearance?", he replied:"About 6ft one and a half".
Josh B
said on 2/Oct/11
@fbfan9807
I'm assuming by david you mean David McCallum, if so he's is nowhere near 5'11 or 6 flat. More 5'6/7, he has a page on here.
I would keep Michael at this listing, have Mark at 6'0.25 and have Sean at 6'1.25/5.
fbfan9807
said on 10/Sep/11
hes deff 6'2 marks 6 flat sean is like 6'1 david 5'11 maybe 6 flat
Warhorse
said on 24/Apr/11
That's funny, I saw the marathons, and Sean Murray is indeed taller than Michael.
Ace
said on 9/Apr/11
After watching multiple marathons of NCIS, it seems that Michael Weatherly is in fact, slightly taller than Sean Murray. The difference is minimal, but indeed taller.
josh b
said on 27/Jan/11
Is either the same height as sean murray or a fraction (literally like 2 milimetres) taller. In an episode of NCIS they both square up so good height comparison, although no idea about footwear.
Ana
said on 28/Jan/09
I'd say he is 6'2'' because Cote de Pablo (Ziva David) is 5'6.5" and she is barely past his shoulder so his height should be upgraded a little bit.
Midget
said on 25/Nov/08
On last night's episode of NCIS there was a scene where his charatcer was trying to enter a secure facility and the guard on the gate asked him his "clearance" and he shot back with a quick response of-(about 6'1.5" ok marine, what are the ceilings low inside or something?). Sounds pretty accurate to me as he could've rounded up but chose not to. 186cm-187cm defenite.Seems like a cool guy and NCIS rocks.
newheightjunkie
said on 22/Aug/07
I am becoming so good at picking the heights of every actor I see – now within .5 inch, pretty well every time. Given that I can barely recognise many of their faces I think this deserves a cheer – and the fact that this site is there to verify my instincts has won me more than a few bets - eg just bet that Michael Weatherly was a shade under Jerry O'Connell and both were in 6'2" range. Hey we all have to be good at something...
ajoe
said on 12/Nov/06
i believe that he's 6ft2 though..but hell, those marines they put on ncis sometimes make him looke short..and i mean, he cant be less than 6ft1 yet he looks dwarfed..
MHouillon
said on 7/Jun/06
Yes, he's clearly taller than Gibbs (Harmon), but I would have him at 187cm (6'1.5) level.
guestX
said on 2/Jun/06
Definately taller than Mark Harmon (NCIS, Jethro Gibbs) listed as 6'0
p.s s.agent Davide is such a cutie with her salma hayek presence-like
MHouillon
said on 28/Mar/06
US-Actor most famous for NCIS (Agent Anthony DiNozzo).