Mark Labbett's Height
6ft 6 ¼ (198.8 cm)
English TV personality known for his role as the 'Chaser' on the game show The Chase. On twitter "The Beast" has talked about his tall stature numerous times:
[I stand] somewhere between 6'6" and 6'7" dependent on the time of day.
Every woman deserves [the] right to wear heels, but at 6'6"+ I would say that :)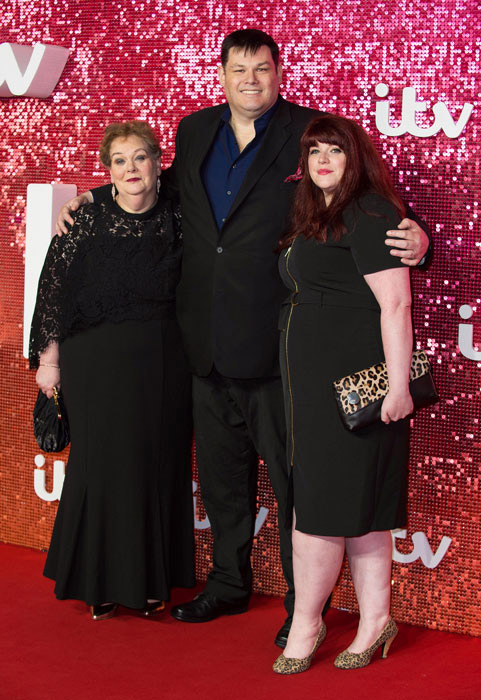 Photo by PR Photos
6'6" or 6'7" depending on the machine and about 25stone/350lbs
[I'm a] tad over six foot six but short neck and long body thanks to very wide shoulders
I'm 6ft 7 and in heels, I'd be the world's first seven feet drag queen.
You May Be Interested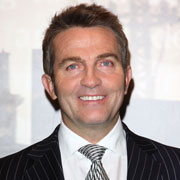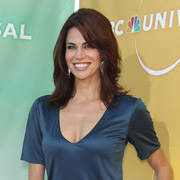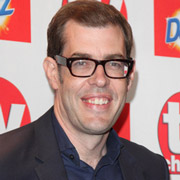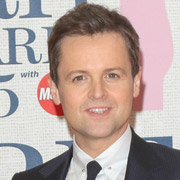 Add a Comment
68 comments
Average Guess (34 Votes)
6ft 6.31in (198.9cm)
Canson
said on 26/Jan/21
@Slim: he actually is too
Miss Sandy Cowell
said on 24/Jan/21
I bet Mark 'The Beast' Labbett would be shocked to find that there's another Mark on Celebheights all of 9 1/2" taller than him.
I am! 😯
6ft6.25.
Slim 6'1"
said on 24/Sep/20
198-199cm
Miss Sandy Cowell
said on 15/Jul/20
I wouldn't like Mark to tread on my toe or, even worse, to accidentally sit on me! 😣
6ft6.5
🚌
🐜
movieguy12
said on 24/May/20
I think he's slimmed down considerably since I last saw him in person close to 10 years ago. He was absolutely massive back then, his 6'6'' to 6'7'' claim is genuine I can guarantee. Very broad shouldered not muscular like an athlete but extremely robust in his frame. I wouldn't call him fat by any means but probably did need to lose weight as I guess we all need to be a bit careful when getting older.
Miss Sandy Cowell
said on 2/May/20
In one of yesterday's Chases on the Challenge Channel, there was a little Cockney lady who had moved to Brighton for the wellbeing of her young son.
"What a nice place to bring up a kid!"
I thought; "You're a thoughtful and sensible lady!"
She went on to declare that she had the hots for Mark! 💞😍😯
It was so funny when he strolled on and he fully admitted that he LOVED it, giving her a higher offer than he would normally have done! I must say in her favour that there is something very attractive about somebody you can learn from. 😄👍
Now this lady was simply tiny! She was about a head smaller than Bradley, so how much the height difference between her and Mark was, Heaven only knows! 🙄
Miss Sandy Cowell
said on 29/Mar/20
Mark Labbett is busy taking the mick out of a short, blonde woman; there being three blondes on the show. He said, "I don't do midgets!"
Bradley asked the lady how tall she is and she replied, "5ft1."
Hey, Mark, there are plenty of much shorter women around, and being short doesn't effect the brainpower!
👅🖕😂
6ft6.25.
Miss Sandy Cowell
said on 2/Feb/20
⭐ Serious Correction Time.⭐
Henry V was TRIUMPHANT in the Battle of Agincourt, 1415. He died of dysintery on the 31st August, 1422. So sorry about that.
Mark gets 6ft6.25.
Nik Ashton
said on 1/Feb/20
@ Sandy Cowell - I heard him claim that he was 5 foot at the age of 4!
Miss Sandy Cowell
said on 29/Jan/20
Talk about REAL exaggeration, Mark came out with a joke about his height when he was 'four years old and five foot!'
As if! 😂😄🙄
Miss Sandy Cowell
said on 29/Jan/20
I thought it might be of interest to people from the UK who don't watch the American version that Mark claims 6ft7 across the pond!
Miss Sandy Cowell
said on 22/Jan/20
Hooray! There was a contestant on just now who thought that Henry VII was the monarch out of Henrys the V, VI and VII who reigned for the least time adding that son Henry VIII MARRIED HIS WIDOW! No! Thank goodness Mark stepped in and corrected her. Henry VIII married the widow of his brother, Arthur, who was Catherine of Aragon.
The King who ruled for the least time was Henry V. She should read more Shakespeare! He was killed in battle, at the Battle of Agincourt, in 1415, to be precise.
Mark gets a King Sized 6ft6.5! 👑 😉👍
Miss Sandy Cowell
said on 21/Jan/20
I've just watched an advert with Mark and Bradley Walsh appealing for people's votes in the up-and-coming TV awards. Bradley offered every voter a biscuit but The Beast had eaten them all! You could see from the wrappers that they were the huge, old-style wagon wheel type, which contained 200 calories a pop!
Bradley didn't even come up to Mark's shoulders.
6ft6.5. 🍪🍪🍪🍪🍪🍪😋
Miss Sandy Cowell
said on 15/Jan/20
There's a fellow on 'The Chase' who at 50+ has taken up Shakespearean acting and is starring at the Globe theatre, of all places - very authentic! "I play Bottom!" he said, (Midsummer Night's Dream), but this guy, David, is no silly ass! He's answering questions that have foxed Mark himself, and has got himself through to the final.
David is noticeably taller than Brad, so still a large chunk shorter than Mark, but then, who isn't?
Mark gets 6ft6 and a quarter.
Miss Sandy Cowell
said on 3/Dec/19
@ Chris Junior Hernandez - I see what you mean! He's done very well to shed that weight. Diabetes is a wretched and dangerous condition and I am really pleased for him for his successful weight loss.
Thanks, Chris, for sharing that with us. I had no idea. 😁👍
6ft6.25.
GCBraintree
said on 23/Nov/19
The Beast gets 2 metres exactly from me
Chris Junior Hernandez 1990
said on 1/Nov/19
Click Here
Congrats to Mark Labbett weight loss!! Wish he keep it up another 40lbs loss and stay healthy! 💪 💪 💪
Miss Sandy Cowell
said on 19/Oct/19
This week, Britain's had the pleasure of watching Mark beaten twice - either on ITV or on the Challenge channel, and he's been genuinely nice about it, congratulating the winners and meaning it from the heart. I've seen him lose and sweating with anger!
Doesn't this just go to prove that getting older suits many people? They say it's men, but I think it can apply to both sexes. So you may lose height with age, but there are bonuses to be had along life's journey as well.
Frequently, when Braddles introduces Mark as the team's Chaser, he mentions his height to be six foot six. I think that's how many people feel about fractions as small as a quarter of an inch. On a website devoted solely to height, little bits DO matter. Before I came here, I didn't realize just how noticeable half-an-inch looks on two unshoed people and even a quarter-inch is spottable. I've seen enough pictorial evidence.
One last thing: you silly Big Boy not knowing that it was David Bowie, NOT David Essex, who had a 70s hit album called 'Station to Station'! You're old enough to know that, surely, Mark? Pizz easy.....
📀😆🚆....🚆
Six foot Six and quarter. 💪😁
Miss Sandy Cowell
said on 15/Aug/19
🎉🎁🎂 Happy Birthday Mark! 🎂🎁🎉
Big Mark Labbett turns 54 today. He has the knowledge that most of us would need 108 years to master!
🍱🎂🍰🥞 🍱🎂🍰🥞🍱🎂🍰🥞🍱🎂🍰🥞
Miss Sandy Cowell
said on 14/Aug/19
That was rather brilliant! A young lad of 22 just won £50,000 in the cash build-up! Mark was the Chaser and he reckoned that the lad was way above the intelligence of your average 22 year old. He was above average in height too, making Bradley look tiny, but as for Big Mark, he will take some beating!
Mark gets 6ft6.25. He makes more jokes about his monster appetite than his monster height I've noticed!
🍱🥘🍝🌮🍜 = Mark's Dinner!
Chris Junior Hernandez 1990
said on 14/Aug/19
Some tallest celebrities lowest:
Mark Labbett 198.5cm
Richard Osman 201.8cm
Peter Crouch 201.8cm
Greg Davies 202.8cm
Stephen Merchant 200.5cm (re-estimated)
Tom Davis 200.5cm
Peter Jones 199.2cm (could have already lost half inch in his 40s and a peak close to 6'7)
Dan Snow 196cm
John Cleese 196cm peak
Bruce Spence 199cm peak
Tim Robbins 195.6cm
Joey Ramone 198.5cm could compete with Mark Labbett
Derek Theler 198cm
Miss Sandy Cowell
said on 3/Jul/19
⭐ Mark asked Sharron if she had their phone numbers!
Miss Sandy Cowell
said on 3/Jul/19
A player on The Chase called Sharron just said to Mark, "I've taken down women bigger than you!"
She'd played basketball at one time. Mark pretended not to be very amused, and said to Sharron, "Just for that, you can have £400!"
Ooh, the sarcasm that's ensuing! 😂😂😂
6ft6.25.
Junior Hernandez 1990
said on 29/Jun/19
Atually its hard to say whether he could be measure taller than he look at this bulky body. 6'4 stand alone and 6'6 with others but maybe gonna measure out a fraction over 6'6.
Miss Sandy Cowell
said on 27/Jun/19
I have just seen an edge-of-your-seat morning Chase! All four contestants made it through to the final, winning a total of £19.200. I was particularly vying for a guy called Paul, who was needing the prize money for a new roof! I know the feeling - every time it pours down! ☔😆
There were a great many historical questions, which suited me down to the ground, and I even got a food question right, as did Mark, of course! 😋🍱 The team were strong, and it was great to see them hugging each other at that triumphant moment! 🏆🎖️🎖️🎖️🎖️
Big 'n' burly Mark looked huge as he walked on to take his seat, but then, when doesn't he? His height is often mentioned as 6ft6, probably because they can't be bothered with the quarter!
6ft6.25.
Junior Hernandez 1990
said on 7/May/19
I did say he look close to 6'6 than 6'6 1/4-1/2 with a pair of 6'5 proportional legs.
Miss Sandy Cowell
said on 5/May/19
I actually caught the showing of 'Who Wants to be a Millionaire?' with Mark Labbett in the early hours of yesterday morning. Chris Tarrant kept referring to Mark's vast height and Mark mentioned that his brother was even taller, 6ft8 I think he said. He talked enthusiastically about his career as a teacher, made full use of his lifelines, and told Chris about the many size-based nicknames he goes by. Finally, he left with £32,000. Not a bad day's work, is it? 😋
💷💸💷💸💷💸💷💸💷💸💷💸💷💸💷💸
6ft6.25 at his 'shortest' time of day!
Miss Sandy Cowell
said on 2/May/19
He didn't make it on this one but I know he did on another showing and won 32 big ones.
Even if he hadn't, the last laugh was hardly on him; he's famous now!
📺 "Yeah, I'm the big cheese on 'The Chase!' in every way imaginable! 🧀😁
😀🧀
Nik
said on 2/May/19
@ Sandy Cowell - I know, he was thwarted by a Policeman! You told me of course!
😂😂 - A laughing Policeman and a laughing Mark Labbett!
@ Rob - How tall is Mark likely to be when he is just out of bed?
Miss Sandy Cowell
said on 1/May/19
He he he!
I'm watching an old 'Who Wants To be a Millionaire?' and Mark is a contestant! He didn't get through in the first question. Let's see how he does in the rest of the show.....😁💷💸💳❓
Canson
said on 25/Apr/19
There's not a visible difference between 1/4" and 1/2" to most people. That's unless you have others to compare him to and you are of similar height with him
Harryholic
said on 23/Apr/19
Content he's 6' 6 1/2"
Spent an evening/worked with him April 2019
Instant observation is he's a big guy, head, shoulders, hands. height, all out of regular range; but he generally didn't stand-tall, always relaxed posture, not so much hunched, as slouched for others convenience. Additionally, even without TV lights and make up, he looked much fresher faced than his age implied, more early 40's than 50's, middle girth aside, very fit and healthy.
I'd had a nose on here prior to check out his details, and having seen 6' 6" plus as the consensus, was initially disappointed.
He seemed big, very big overall, but not hugely tall, the middle-aged spread keeps you back a little and his odd proportions - all on the top half, massive shoulders, not so much chest, Orangutan arms, face as very substantial - confuse it all a little; but I was quietly thinking more the 6' 5" ish range in shoes than above early on.
He was on his feet for a few hours before, and then after an hour on the stage, was tiring and switched to a chair, his natural posture modifications became more apparent, whilst his legs enable him to sit easy on a chair, the standard desk/table height don't work for him, and he had to crease him self down even more to use them.
For security we'd positioned some of our guys - who claim 6' 5" (but I've always thought were more 6'3 to 4') even when he was relaxed, and they were stretching every inch to max their height, they were 2 minimum inches shorter than him, with negligible apparent footwear differences.
Final marker was when the public did photos with him towards the end, aware they wanted snaps with the "Big Man" he finally stood tall, pushed himself upright, shoulders back and he seemed to find 2 inches from no where. With a big crowd all looking for a selfie with him, the photo session lasted close to an hour, and after the first half he was back to his natural more relaxed standing posture.
Checking through photos afterwards, we had 200 people grab a picture with him, he was 3+ inches taller than anyone else there, I did ask a few their heights, from their figures, and he'd have been way, way over 6' 7". Experience tells me (most) people habitually add 1 or 2 inches to the heights they quote for themselves, factor that in and he'd have been a more sensible 6' 6" to 7".
His job is all about being accurate, precise, correct, and I after a few hours off-on chatting, he was witty knowledgeable on a wide variety of topics (who'd have thought! :) ) and also very frank about his IQ compared to some of the Boffins he was with at University and those he works or competes with on the Quizzing circuit, was almost self deprecating about his abilities - memory was his skill/advantage rather than true brain power.
If anything you got the impression he's underplay his height than exaggerate it and face any risk of being caught out, giving anyone ammo against him.
Walking around day to day I can see why people could estimate a 6' 5 to 6' 6 with a shoe, when he made the effort - he suddenly seemed to be an easy 6' 7.
I'll go with his personally given figure of 6 6 1/2
Throwing out a theory / question...
Could it be that his above average torso and head, with pretty standard legs, meaning more of his height is linked to his spine than the typical.
Leg angles aside, "standing tall" - reaching your max, is about stretching your upper body back and up from your regular posture.
So much of his overall mass being above the waist, does this give him more scope to shrink/rise than the norm when he puts the effort in, and explain the telescope moment I felt I witnessed?
Miss Sandy Cowell
said on 14/Apr/19
I am watching this huge guy as I write this. I have read that he's dieting now but there won't be any evidence on this particular showing. It's an old one!
6ft6.25.
Canson
said on 2/Apr/19
I agree with CSimpson. His legs are on the short side for a person 6'6 or over. I agree with Rob's listing despite this and he would probably give off an even taller impression if he were more proportionately built
Junior Hernandez 1990
said on 7/Mar/19
@Csimpson6ft The baggy pants due to his size that he wear also had something to do with how his proportion turn out looking like he got some 6'3 legs with 6'6 frame, to me he got regular legs when i see him walk but not that long maybe fit well for 6'5 guy but he is 6'6 a low unlike Richard Osman look to be 6'7 1/2 claim 6'7 and had some legs to fit for 6'8 guy.
Sandy Cowell
said on 6/Feb/19
@ Connor - We had a teacher built like that! He had a whopping great big body and he smelt awful - literally of everything unpleasant! Our headmaster would come in and open all the windows!
😥😷
The nice-smelling Mark gets 6ft6.
Csimpson6ft
said on 5/Feb/19
@Junior Hernandez 1990 hmm I don't know man, his legs look pretty short to me, unusually short for a 6'6 guy actually, he must have the longest torso I've ever seen!
movieguy12
said on 24/Jan/19
Believe me I've seen this guy up close as have previously commentated and he is massive. I read somewhere that he planned to lose weight though so maybe lighter than when I saw him some years ago. As for his height he genuinely is in the 6'6'' to 6'7'' range. I'm pretty accurate at guessing heights and don't overestimate usually.
Canson
said on 10/Jan/19
@Junior: I could buy up to 198.8 like Rob has but 198.5 is reasonable. Remember a guy his size with a long torso like he has will lose more height than the average 6'6" guy. He would be 6'7" out of bed with ease I bet
Junior Hernandez 1990
said on 9/Jan/19
@Canson He didn't have short legs but not very long for a 6'6 guy just a normal leg proportion. Looking more on Labbett i feel Carmelo Anthony would be more like a guy pass for a fraction over 198cm than Labbett not denied he look more like a flat 6'6.
Canson
said on 2/Jan/19
@Junior: I think he has to be at least a full 6'6". He looks as if he would maintain throughout the day. Looking at how tall he looks in pictures I would buy at minimum that even despite his very short legs relative to his extremely long torso
Junior Hernandez 1990
said on 31/Dec/18
I don't think he could be over 6'6. Only time he can even be that close to 6'7 is out of bed.
JD1996
said on 23/Dec/18
@canson yeah man his torso is massive and he's very big built and still looks at least 6'6" I agree though looks right around what rob has him as, I'm sure he looks very large in person!
Canson
said on 19/Dec/18
He looks right on point with Rob's listing
Canson
said on 18/Dec/18
@JD1996: if he had legs he would look even taller. He is all torso yet still looks 6'6+
JD1996
said on 17/Dec/18
Probably somewhere around 199 cm can pass for 6ft 6 or 6ft 7
Sandy Cowell
said on 11/Nov/18
Off Topic:
⭐️ I feel I was a trifle nasty about Mark's inability to recognise what 'Pater Noster' meant! The question was: "Which prayer does 'Pater Noster' mean?" The answer is literally 'Our Father', or 'The Lord's Prayer'.
Although he may be far more used to the pressure of quizzing than your average contestant, he is still under enormous pressure, even more so because he has his reputation to uphold. I just thought that he should have sussed out in a flash that 'pater' is related to the word 'paternity', (as in suit!) and 'paternal', as it 'grandmother' etc!
It can't be easy sitting in that seat, with the beady and judgemental eye of the Great British Public expecting you to excel each and every time. All the Chasers are smashing and do a wonderful job, day in, day out, week in, week out and have done so for years! ⭐️
Sandy Cowell
said on 11/Nov/18
I couldn't believe that Mark Labbett didn't know which prayer the 'Pater Noster' was! I would have thought he'd have known basic Latin, even if he isn't a religious man.
The huge Beastie Boy gets 6ft6.
VicLions
said on 21/Nov/17
I think he is over 6ft6, but not quite 6ft7
Anonymous
said on 23/Sep/17
Many teenage boys today everywhere in the UK could potentially grow over 6 foot,it's not as rare as everyone thinks.U could probably find tall skinny teenage boys today who r 6.2,6.3,6.4,6.5,6.6.
Canson
said on 20/Sep/17
He has a very long torso and no legs
Lee168cm
said on 18/Sep/17
I met him recently and I was just below his Shoulders 6'6" or just over sounds right
The Car Master
said on 16/Jul/17
I guess 6 ft 7in, I saw on an interview
Sandy Cowell
said on 2/Nov/16
I saw Mark lose a game of 'The Chase' yesterday and he was a good sport about it, which I liked! He is always making jokes about his enormous appetite, which is equally appealing!
I'd guess his height to be around 6ft6 or so.
movieguy
said on 14/Oct/16
I've seen him in person a few times, he used to work as a teacher in South Wales before his TV career took off. He is not obese as one poster suggests. The word I would uses to describe him is huge but in the sense of being physically imposing not fat. I would have guessed him as 6'6'' to 6'7'' which he gives as his height and he is very broad shouldered. If he carries a lot of weight believe me he has a big enough frame to get away with it with.
Csimpson 6ft
said on 8/Oct/16
Rob what would you say Shaun Wallace is? 6ft 2.5-6ft 3?
Editor Rob: 6ft 3 for big Shaun seems reasonable.
Csimpson 6ft
said on 8/Oct/16
@S.J.H youre not, he does look quite young for his age despite being obese (no offence to people with obesity) he does look good for a 51 year old guy
Editor Rob: really hard to tell, could be 34-5 inch range, they look shorter because of his size too.
Csimpson 6ft
said on 8/Oct/16
Rob what would you say marks leg length is for his height? They look short for a 6ft 6.25 guy he has a very long body
S.J.H
said on 6/Sep/16
Am i the only one who think Labbett look kind of young looking? I always thought he was between mid late 30s to 40yr old since two years ago and didn't know he was atually turn 51 now. What a shock and i think he could be 6'6 not sure he look over
Canson
said on 16/Jul/16
Arch: you couldn't have said it any better! His torso is super long and he looks disjointed. He may very well lose a good inch and a half or so. I could see him being 6'7 out of bed or over and under 6'6 at night with his torso
175.7cm
said on 19/Apr/16
That's a big lad lol
Arch Stanton
said on 18/Apr/16
Caught a clip of this guy on Who Wants to be a Millionaire. Definitely looked between 6'6 and 6'7 with Chris Tarranr. If his legs matched his torso he'd be nearer 6'10 or 6'11!
movieguy
said on 17/Apr/16
Great to see the big man added. This guy's height is beyond questioning, he genuinely is 6'6'' or thereabouts. Suppose his size helped him to stand out when he got the chance to appear on the Chase.
Josh
said on 17/Apr/16
This guy has a huuuge torso.
Rampage(-_-_-)Clover
said on 16/Apr/16
He's got short legs for a 6ft6-7 guy but he does look huge on The Chase
EzioAuditore711
said on 16/Apr/16
Nice to see a fellow 6'6" er added. We seem to be quite rare.
James B
said on 16/Apr/16
WOW he's tall
Anon
said on 16/Apr/16
Nice one, thanks Rob.