Mark Labbett's Height
6ft 6 ¼ (198.8 cm)
English TV personality known for his role as the 'Chaser' on the game show The Chase. On twitter "The Beast" has talked about his tall stature numerous times:
[I stand] somewhere between 6'6" and 6'7" dependent on the time of day.
Every woman deserves [the] right to wear heels, but at 6'6"+ I would say that :)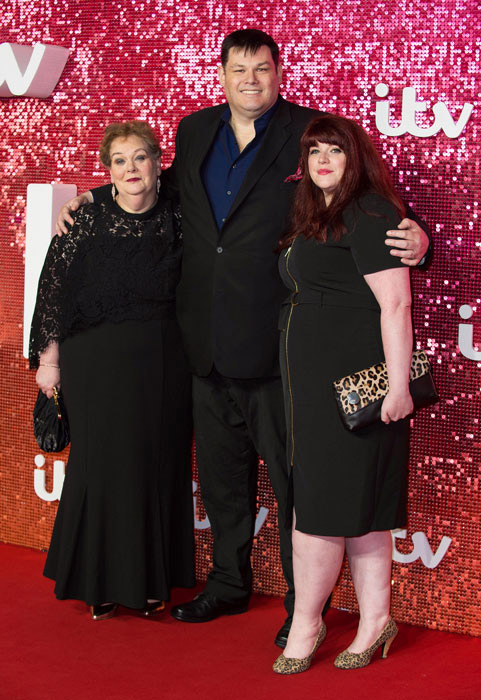 Photos by PR Photos
6'6" or 6'7" depending on the machine and about 25stone/350lbs
[I'm a] tad over six foot six but short neck and long body thanks to very wide shoulders
You May Be Interested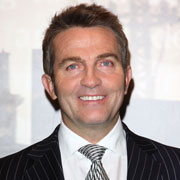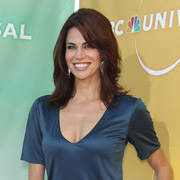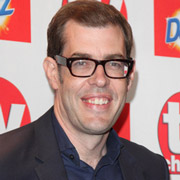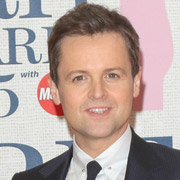 Add a Comment
36 comments
Average Guess (25 Votes)
6ft 6.29in (198.9cm)
Miss Sandy Cowell
said on 14/Apr/19
I am watching this huge guy as I write this. I have read that he's dieting now but there won't be any evidence on this particular showing. It's an old one!
6ft6.25.
Canson
said on 2/Apr/19
I agree with CSimpson. His legs are on the short side for a person 6'6 or over. I agree with Rob's listing despite this and he would probably give off an even taller impression if he were more proportionately built
Junior Hernandez 1990
said on 7/Mar/19
@Csimpson6ft The baggy pants due to his size that he wear also had something to do with how his proportion turn out looking like he got some 6'3 legs with 6'6 frame, to me he got regular legs when i see him walk but not that long maybe fit well for 6'5 guy but he is 6'6 a low unlike Richard Osman look to be 6'7 1/2 claim 6'7 and had some legs to fit for 6'8 guy.
Sandy Cowell
said on 6/Feb/19
@ Connor - We had a teacher built like that! He had a whopping great big body and he smelt awful - literally of everything unpleasant! Our headmaster would come in and open all the windows!
😥😷
The nice-smelling Mark gets 6ft6.
Csimpson6ft
said on 5/Feb/19
@Junior Hernandez 1990 hmm I don't know man, his legs look pretty short to me, unusually short for a 6'6 guy actually, he must have the longest torso I've ever seen!
movieguy12
said on 24/Jan/19
Believe me I've seen this guy up close as have previously commentated and he is massive. I read somewhere that he planned to lose weight though so maybe lighter than when I saw him some years ago. As for his height he genuinely is in the 6'6'' to 6'7'' range. I'm pretty accurate at guessing heights and don't overestimate usually.
Canson
said on 10/Jan/19
@Junior: I could buy up to 198.8 like Rob has but 198.5 is reasonable. Remember a guy his size with a long torso like he has will lose more height than the average 6'6" guy. He would be 6'7" out of bed with ease I bet
Junior Hernandez 1990
said on 9/Jan/19
@Canson He didn't have short legs but not very long for a 6'6 guy just a normal leg proportion. Looking more on Labbett i feel Carmelo Anthony would be more like a guy pass for a fraction over 198cm than Labbett not denied he look more like a flat 6'6.
Canson
said on 2/Jan/19
@Junior: I think he has to be at least a full 6'6". He looks as if he would maintain throughout the day. Looking at how tall he looks in pictures I would buy at minimum that even despite his very short legs relative to his extremely long torso
Junior Hernandez 1990
said on 31/Dec/18
I don't think he could be over 6'6. Only time he can even be that close to 6'7 is out of bed.
JD1996
said on 23/Dec/18
@canson yeah man his torso is massive and he's very big built and still looks at least 6'6" I agree though looks right around what rob has him as, I'm sure he looks very large in person!
Canson
said on 19/Dec/18
He looks right on point with Rob's listing
Canson
said on 18/Dec/18
@JD1996: if he had legs he would look even taller. He is all torso yet still looks 6'6+
JD1996
said on 17/Dec/18
Probably somewhere around 199 cm can pass for 6ft 6 or 6ft 7
Sandy Cowell
said on 11/Nov/18
Off Topic:
⭐️ I feel I was a trifle nasty about Mark's inability to recognise what 'Pater Noster' meant! The question was: "Which prayer does 'Pater Noster' mean?" The answer is literally 'Our Father', or 'The Lord's Prayer'.
Although he may be far more used to the pressure of quizzing than your average contestant, he is still under enormous pressure, even more so because he has his reputation to uphold. I just thought that he should have sussed out in a flash that 'pater' is related to the word 'paternity', (as in suit!) and 'paternal', as it 'grandmother' etc!
It can't be easy sitting in that seat, with the beady and judgemental eye of the Great British Public expecting you to excel each and every time. All the Chasers are smashing and do a wonderful job, day in, day out, week in, week out and have done so for years! ⭐️
Sandy Cowell
said on 11/Nov/18
I couldn't believe that Mark Labbett didn't know which prayer the 'Pater Noster' was! I would have thought he'd have known basic Latin, even if he isn't a religious man.
The huge Beastie Boy gets 6ft6.
VicLions
said on 21/Nov/17
I think he is over 6ft6, but not quite 6ft7
Anonymous
said on 23/Sep/17
Many teenage boys today everywhere in the UK could potentially grow over 6 foot,it's not as rare as everyone thinks.U could probably find tall skinny teenage boys today who r 6.2,6.3,6.4,6.5,6.6.
Canson
said on 20/Sep/17
He has a very long torso and no legs
Lee168cm
said on 18/Sep/17
I met him recently and I was just below his Shoulders 6'6" or just over sounds right
The Car Master
said on 16/Jul/17
I guess 6 ft 7in, I saw on an interview
Sandy Cowell
said on 2/Nov/16
I saw Mark lose a game of 'The Chase' yesterday and he was a good sport about it, which I liked! He is always making jokes about his enormous appetite, which is equally appealing!
I'd guess his height to be around 6ft6 or so.
movieguy
said on 14/Oct/16
I've seen him in person a few times, he used to work as a teacher in South Wales before his TV career took off. He is not obese as one poster suggests. The word I would uses to describe him is huge but in the sense of being physically imposing not fat. I would have guessed him as 6'6'' to 6'7'' which he gives as his height and he is very broad shouldered. If he carries a lot of weight believe me he has a big enough frame to get away with it with.
Csimpson 6ft
said on 8/Oct/16
Rob what would you say Shaun Wallace is? 6ft 2.5-6ft 3?
Editor Rob: 6ft 3 for big Shaun seems reasonable.
Csimpson 6ft
said on 8/Oct/16
@S.J.H youre not, he does look quite young for his age despite being obese (no offence to people with obesity) he does look good for a 51 year old guy
Editor Rob: really hard to tell, could be 34-5 inch range, they look shorter because of his size too.
Csimpson 6ft
said on 8/Oct/16
Rob what would you say marks leg length is for his height? They look short for a 6ft 6.25 guy he has a very long body
S.J.H
said on 6/Sep/16
Am i the only one who think Labbett look kind of young looking? I always thought he was between mid late 30s to 40yr old since two years ago and didn't know he was atually turn 51 now. What a shock and i think he could be 6'6 not sure he look over
Canson
said on 16/Jul/16
Arch: you couldn't have said it any better! His torso is super long and he looks disjointed. He may very well lose a good inch and a half or so. I could see him being 6'7 out of bed or over and under 6'6 at night with his torso
175.7cm
said on 19/Apr/16
That's a big lad lol
Arch Stanton
said on 18/Apr/16
Caught a clip of this guy on Who Wants to be a Millionaire. Definitely looked between 6'6 and 6'7 with Chris Tarranr. If his legs matched his torso he'd be nearer 6'10 or 6'11!
movieguy
said on 17/Apr/16
Great to see the big man added. This guy's height is beyond questioning, he genuinely is 6'6'' or thereabouts. Suppose his size helped him to stand out when he got the chance to appear on the Chase.
Josh
said on 17/Apr/16
This guy has a huuuge torso.
Rampage(-_-_-)Clover
said on 16/Apr/16
He's got short legs for a 6ft6-7 guy but he does look huge on The Chase
EzioAuditore711
said on 16/Apr/16
Nice to see a fellow 6'6" er added. We seem to be quite rare.
James B
said on 16/Apr/16
WOW he's tall
Anon
said on 16/Apr/16
Nice one, thanks Rob.