Declan Donnelly's Height
5ft 5 ½ (166.4 cm)
British actor and TV Presenter of shows such as Britain's Got Talent, I'm a Celebrity and Saturday Night Takeaway.
@Kat_Thom13: dec- having a debate with a colleague in work- how tall are you?" 6 foot ish..... oh alright! 5'6" Dx
I'm 6ft 1, but @antanddec insist all stars on their show pretend to be as small as them. - Piers Morgan
I'm actually 5'9 and I often wear heels which make me 6ft. Celebrities you meet are often small, like Ant and Dec. They are tiny, especially Dec. I was on SM:tv live once and I did this sketch where I had to stand up so I towered above him. I quite like men being tall. All my friends are really tall too. -- Sophie Ellis Bextor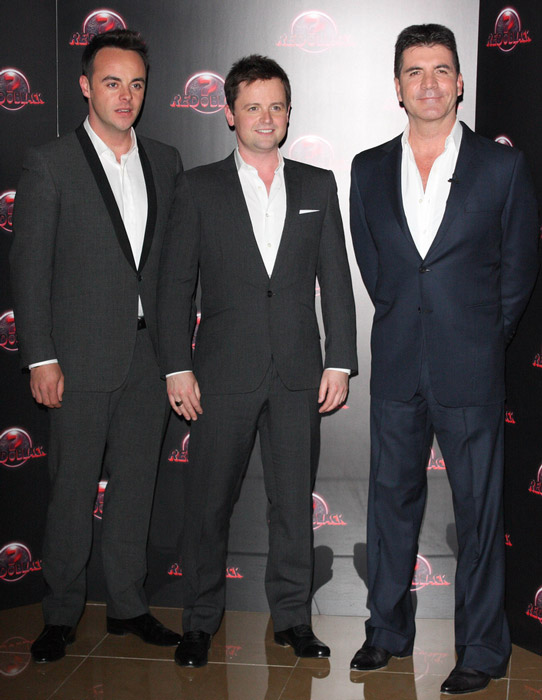 Ant
and Dec
Photo by PR Photos
The bit that really bothered me in the story is they said I was 5ft 3in. That drove me totally mad. I know I'm short but I'm not that short.' (He is, in fact, 5ft 6in. McPartlin is 5ft 8in.)
-- Daily Mail, 2009
You May Be Interested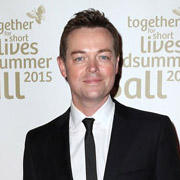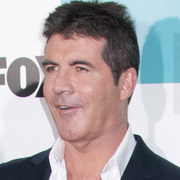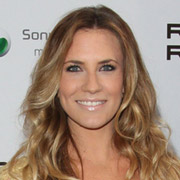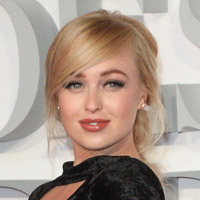 Add a Comment
67 comments
Average Guess (36 Votes)
5ft 5.24in (165.7cm)
MaskDeMasque
said on 19/Feb/21
Shorter I mean lol
MaskDeMasque
said on 19/Feb/21
Flat 5'5 I think. He always looks 3 inches taller than 5'8 Ant.
Miss Sandy Cowell
said on 9/Feb/21
I dreamt of Dec this morning, and he was great fun to hang out with, and very nice to talk to. Next to me, he was quite tall, but he still maintained the sort of height I've read for him on Celebheights.
His not being a giant was actually rather comforting to me! 🤗
5ft5.5. 😄👌👱‍♀️👍
Miss Sandy Cowell
said on 19/Nov/20
In yesterday's Celebrity jungle, the last two contestants were introduced. Ant said to Dec, "...and now we have our Dirty Dozen!"
Dec replied, "No, Dirty Ten, but the other two with catch up soon enough!"
😆👏
5ft5.5's worth of boyish cheekiness!
Miss Sandy Cowell
said on 25/Sep/20
🎊🎁🎂🎈 Happy Birthday Dec😂! 🎈🎂🎁🎊
The permanently boyish Declan Donnelly is 45 years young today! It's hard to believe, isn't it? Together with his best friend Ant McPartlin, Dec forms one half of the funniest, most entertaining comedy duos TV has to offer, and I love them dearly. 'I'm A Celebrity....Get Me Out Of Here' is only two months away; it brightens up the dark UK evenings like nothing else can, AND it takes us into the Christmas month of DECember. 👍
Have fun on your Birthday, Dec, with your mate Ant.
5ft5.5 😁👍 XX
🎊🎁🎂🎊🎁🎂-🐜&🎅-🎊🎁🎂🎊🎁🎂
Miss Sandy Cowell
said on 2/May/20
Love them as I do, I didn't manage to catch any of the last series of Ant and Dec's 'Saturday Night Takeaway' shows. I think I must have been watching 'The Chase'.
I'm sure they'll be able to be watched on the internet though, and watch them I most certainly will. Then later in the year, we'll have 'I'm A Celebrity....Get Me Out Of Here', which is always so much fun! You really get to know the celebrities as people, and as if that's not enough, there is comedy duo Ant and Dec to add to the laughs....
5ft5.5 for Dec. 😄👍🎉🐜🦗🐛😋
FiveEightJake
said on 10/Nov/19
There was a segment on there dna program about Dec's Great Grandfather or something and there was a piece of paper with his vitals. He was listed at 5'6.5 and Dec said something along the lines of "He's the same height as me 5'6.5, and that half is very important"
Interesting...
Miss Sandy Cowell
said on 25/Sep/19
🎂🎁🕯️🎉 Happy Birthday Dec! 🎉🕯️🎁🎂
Wishing Declan a fun-filled 44th Birthday! 😂😆🤣
5ft5.5. 😁👍
🎂🎁🕯️🎉🎂🎁🕯️🎉🎂🎁🕯️🎉🎂🎁🕯️🎉
Man in Black
said on 28/Nov/18
Holly Willoughby in lace up walking boots and Dec in similar footwear. Probably about a 1.5" height difference between them.
Sandy Cowell
said on 25/Nov/18
It's great seeing him cavorting about with Holly Willoughby in the jungle! They're both such fun and if Dec had to present with anyone other than his life-long friend, Ant, Holly was the natural choice!
Dec looks a good 2" smaller than Holly and he gets 5ft5 and an eighth from me. Alas, I cannot do that, so I will bump him up to a quarter over the 5ft5 mark.
Junior Hernandez 1990
said on 11/Nov/18
@Rick1 When you have a 5'5 1/4 cousin and a 6'7 1/4 older brother however sometimes they have to bare with the embarrassed to stand side by side together took some family photo you're know the "huge difference" i mean" (me photographer). Crouch is not under 202cm for sure, if Declan height here 5'5 1/2 legit i would straight throw a 6'8 for Peter Crouch. Someone legit listing guy like 6'2 1/2 David Wallaims make Peter Crouch look max 6'7 3/4 not more. From those perspective i could see 5'5-5'5 1/4 max for Declan not over since Peter have the chance being 6'7 3/4.
Rick1
said on 15/Sep/18
@junior who mentioned him and peter crouch being 'huge differences' i think youll find whoever you put next to peter crouch will have huge differences
Josh M
said on 4/Sep/18
How do you explain this photo of him next to supposedly 5'9 Cat Deeley?
Click Here
Either she's not 5'9 or he's wearing lifts!

Editor Rob
given Dec looks to be in thick footwear, she could look shorter than her claim there, about 5ft 8.
Junior Hernandez 1990
said on 7/May/18
Declan needs a downgrade at 5'5. There is 3" between him and 5'8 flat Ant.
Junior Hernandez
said on 4/Feb/18
@Nik @Sandy
Declan look at most 5'5 with 6'7.5" Peter Crouch.
Click Here
Skip to 2:16 onwards we can see huge differences.
Nik
said on 15/Dec/17
@ Sandy Cowell
Incredibly my comment from 3 days ago is the first time I have commented on the pages of Ant or Dec! I will have to do a comment on Ant's page soon! Both are extremely talented and likeable people and they have a great sense of humour too! It is great that they are best friends in real life as well as colleagues!
It is absolute rhubarb that Dec is only 5'4", he is somewhere between 5'5.25" and 5'5" For me, I will stick with my original estimate but I am not sure!
I have a comment for you on the page of Denns Wise!
Cheers!
Sandy Cowell
said on 14/Dec/17
@ Nik- I saw your comment and thought it would be a great idea to do Dec myself now as I have only done Ant so far, and quite a few times, at that!
I have seen Dec accused of being 5ft4 on Ant's page, which is rubbish! I can't see Dec to be much lower than 5ft5.5, or 5ft5.25 at his all time daily low. Out of bed, he could even be the heading for 5ft6, but I think for this funny little cheeky cherub, 5ft5.5 is the safest guess.
Konan510
said on 11/Dec/17
5'5, always thought he was in 5'4-5'5 range. Was also shorter than Dennis wise who's 5'6. And judging from the pic with Ant and Simon, Dec looks 4 inches shorter than Simon and 2.5-3 inches shorter than Ant.
lee168cm
said on 8/Dec/17
Was shorter than Dennis wise by at least an inch my guess is he's 5'5" and wise is 5'6"
Quoter86
said on 6/Dec/17
Sophie Ellis Bextor is one of those girls that lose their mind over a guy being an inch taller or shorter. Talk about obsessed. I chuckled that she she said she likes tall men as if that's surprising. News flash Sophie the vast majority love tall men.
Terry
said on 14/Nov/17
I would say there is only a 2 inch (2 1/2 inch at most) difference between Ant and Dec. I
would guess Dec at being 5ft 5.5ish and Ant as being anywhere around 5ft 7.5 to 5ft 7.75.
Bennett
said on 5/Nov/17
Dec is way shorter than 166cm. 163cm on a good day and probably 5ft3.5 on the dot.
Morris
said on 20/Jul/17
160-163max berefoot
S.J.H
said on 29/May/17
I mean Peter Crouch is not under 6'8.5 with Declan Donnelly if he can at least hit 5'5. If Peter is 6'7.5 then Dec is not taller than 5'4 and Ant is 5'7 on the dot
S.J.H
said on 6/Apr/17
Rob, Take a closer look at this. Donelly is only 163-164cm nothing above. 5'4.25
Click Here
Click Here
Peter crouch shoulder tip is max 6cm higher than donelly top of head. 38-39cm between them
Click Here
Click Here
Look 5'4 with Big Peter. If Donelly hit 5'5.5 no way Peter Crouch is under 6'8.5
CD
said on 28/Jan/17
Rob is it possible he's nearer 5ft 5 flat? I think he consistently looks about 3 inches shorter than Ant.
Editor Rob: cd, I wouldn't go for a flat 5ft 5, but 5ft 5.25 is definitely quite possible, at times he can look nearly 3 inches shy of Ant, although I feel Ant wears his hair in a fashion which adds a bit more.
S.J.H
said on 10/Nov/16
Perhaps rob should explain why peter crouch look 6'9 with Declan Donnelly. I have check on the picture they stand next together while peter crouch loose down abit but his shoulder height look to be 2.5" taller than Declan Donnelly. First of all i thought of Declan Donnelly is only 5'4 and Ant Mcpartlin 5'7.5 not tall as rob and simon cowell just 5'8 and that makes right whom i think of crouch being 6'8 easily
eew
said on 19/Oct/16
these guys have big craniums
CD
said on 6/Dec/15
Most likely 5ft 6.5 is a shoe height. I don't think many people would really measure themselves out of bed.
Lee
said on 4/Dec/15
Haha just watched I'm a celebrity ant asks Dec how big he is and he says five foot six. Then goes silent for a second before adding and a half. Before ant adds its very important that half. Think that's his height first thing in the morning. Just sounds so desperate
Arch Stanton
said on 3/Dec/14
This is the first year I've not watched I'm a Celebrity. Don't watch Celeb Big Brother anymore. They used to be good but nowadays they're mostly all Z listers looking to become famous or regain their "fame". This always looked spot on, You could see with Jordan that he's not under this.
jessie johnson
said on 22/Nov/14
i love ant and dec sooooo much i really want to meet them but i dont think dec is 5 ft 5.5 coz my step mum has met them and shes 5 ft 5 and she said dec is smaller than her
Editor Rob
said on 19/Nov/14

Saw an article saying "he is just 5ft 3"!
Click Here
the shredder
said on 25/Nov/13
Alfonso is 5'5.
Arch Stanton
said on 25/Nov/13
Rob he looks a bit taller than Alfonso Ribeiro on I'm a Celb and he had on thicker boots...
Bran
said on 23/Aug/13
Rob, just wondering if you've got a view on Ant ?, for me 5ft8 is a definite stretch.
[Editor Rob: I think 5ft 8 is ok, I gave him a page on here recently.]
Bran
said on 1/Aug/13
You'd be surprised, Ant isn't 5'8, he doesn't appear 2.5 inches taller than Dec and also looks smaller than all the one direction lads and Peter Andre, He's not 5'8, Dec makes him look tall.
Arch Stanton
said on 30/Nov/12
Been watching them recently and I believe 5'5.5" for Dec and 5'8" is near what they are. Ant has close to three inches on Dec. But the odd thing is that Peter Andre had an inch on Ant and actually looked his claimed 5'9" when he was on the show!!
laurap
said on 20/Oct/12
I've met Dec quite a few times, and he is 5ft 6 for sure!
ryan
said on 21/Dec/11
if ant is ment to be 5'8 then dec is a clear 5'5 max
Shaun
said on 17/Nov/11
If Dec is 5'5.5" Ant has to be close to 5'9", he always looks easily 3 inches taller.
DPD68
said on 22/Jul/11
His shoe size is 6.5UK, just to correct another post
Shaun
said on 10/Jun/11
Its odd. I had Dec estimated as between 5'5" and 5'6" as you have him here and I had Ant pegged as virtually 3 inches taller at 5'8". However, Peter Andre I'm sure looked about an inch taller than Ant, so I remember thinking although he could often look 5'7", Andre must be 5'9" range as he claimed. Only we now know that he isn't above 5'8". If Dec was say 5'5" flat and Ant 5'7.5" and Andre 5'8.5" dunno. Dec I have to say did look about 2 inches taller than a barefoot Jordan in I'm a Celebrity so I doubt he is 5'5" flat. Is there a youtube clip of Andre in the jungle or something? It just I remember watching it and thinking how Andre appeared much taller than I had previously thought and looked like an average height guy.
Shaun
said on 6/Jun/11
Ant was shorter than Peter Andre by a good inch I think. I had Ant pegged at 5'8". Now not to sure as Andre is a weak 5'82 himself.
[Editor Rob: the andre measurements, one of them was off.

the guy doing it said 5ft 8.5 but then he had converse so you think he is just about 5ft 8, then without them he said 5ft 7.5...converse never give an inch!]
Shaun
said on 6/Jun/11
Well, if he is 5'5.5", then Jordan is 5'4" flat.
James
said on 4/Jun/11
Leave weight out of it. There's enough celeb weight gossip already!
Dean 5ft 9.25
said on 4/Jun/11
So how tall would you peg him at rob? what kinda range? 172-174cm? if he was listed on this site what would you put him down as? cheers
[Editor Rob: 173cm does seem fair enough.]
Dean 5 ft 9.25
said on 31/May/11
Rob how tall would you peg ant at? hes a hard one to pin down! Standing next to 5'5 dec I'd peg him 5'8.5 174cm as he looks a solid 3 inch taller. What do you think as your the expert? cheers lol
[Editor Rob: sometimes he can look 3 inches taller, sometimes not quite. I'm not sure he looks 3.5 inches taller though.]
DrJJ
said on 12/Apr/11
Rob, please look in today's Sun, online version, article about Britain's Got Talent. Posed picture of the two with around 4" difference (at least). You cannot have it both ways. Either Dec is closer to 5'3" or Ant must be close to 5'10" (if Dec is as listed). Which is ridiculous. A downgrade please, especially as it is inevitable they will be pictured with Bieber and we could all get the wrong inpression!
Elvis
said on 27/Mar/11
He looks about this height. He is a size 8 shoe, someone won his old football boots on one of their shows and his size was mentioned. He also said on the Jonathan Ross show a few years ago that he was 5'6.5" tall but I don't believe that, he looks 1.67m not 1.69m. Ant looks 1.72m.
Jack
said on 19/Feb/11
5'6'' is impossible, Dec is between 5'4.5'' to 5'5'' max. Ant is 5'6'' to 5'7'' max.
TJ
said on 27/Jan/11
I think Dec could be a solid 5'6. He is much taller than Georgie Thompson, even when she is in large heels. Of course her often listed height of 5'2 is total nonsense, but even if she is 5ft I would put Dec at around 5'6.
kat00000
said on 16/Dec/10
I have met Ant in a pub in york and he was the same height as me I'm 5'6" and I was in ballet pumps so Dec has got to be at least 3" shorter!!!!
SHAUN
said on 8/May/09
His new girlfriend Georgie Thompsom from Sky Sports is only 5 ft tall so I suppose their relationship will have longevity if you pardon the pun!
Rhonda
said on 18/Apr/09
if dec is 5ft 6 then i think ant must be 5ft9 as theres quite a bit difference,
look at this picture
Click Here
ant and dec are with robbie williams who is 6ft ant looks 5ft10 here, hes not even standing up straight, theres more difference between ant and dec then there is between ant and robbie and that wouldnt be the case if robbie was 6ft, robbie looks 5ft 10 here if ant is 5ft8 and dec only looks 5ft5 or unless ants wearing lifts what do you all make of that?
Doug
said on 7/Feb/09
Mmm I think 5'5.5" is more accurate barefoot but he did look 5'7" on Jonathan Ross in all fairness. Lifts?
Yaspaa
said on 17/Apr/08
5'6 for Ant and 5'3.5 for dec,they always look dinky in a cute way.
Click Here
paul
said on 13/Oct/07
Im starting to think Dec is 5'6 and ant is 5'8.5
Ellie !
said on 13/Oct/07
It's amazing to see how so many people can get them mixed up! They look a bit similar but I could never mistake Ant for Dec, or the other way around...Who remembers that time on Saturday Night Takeaway when they did a survey to see how many people got mixed up?
Ellie
said on 16/Jun/07
Well all I can establish is that you can clearly distinguish and comprehend the obvious height difference between Ant and Dec - Ant is clearly at least 2 inches taller than Dec. Dec is at maximum 5'6, which makes Ant at maximum 5'8 -the same height as me. I also notice on their TV programmes (latest, Bitains Got Talent), Dec wears very clumpy shoes which make the height difference less noticable, but he is still always shorter than Ant - so raising the theory either Dec is shorter than 5'6, or Ant is taller than 5'8.
gap-uk
said on 12/Jun/07
I've met Ant & Dec a couple of times and Dec is exactly the same size as me, 5'6. Ant is an inch or two taller, that's it.
TJ
said on 17/Apr/06
I thought he looked much more than 5 inches shorter than Ross. I'd go with 5'6.
Editor Rob
said on 15/Apr/06

Described in an article today (daily mail) as 5ft 3. That's being harsh!
jon
said on 31/Mar/06
claimed he was 5ft6.5 on the johnathan ross show. he get compared to john and really only seemed a max of 5 inches shorter. Was quite wierd as ross says hes 6ft1.5
[Editor Rob: he's claiming an extra 1/2 inch now, I don't blame him...]
British Guy
said on 23/Jun/05
Now What A Guy!!
Isn't It Funny? I Always Thought That
This Guy Was About 5ft 10in, Reall Weird...
I Personally Prefer The Little Guy Over Ant...
chiswickw4
said on 18/Jun/05
There is nothing wrong with Declan's height. He's a lovely person, in a small package, but that package is perfect! I know Dec, he's nearly my next door neighbour and he's a right little star! love him to bits!