Stephen Mulhern's Height
5ft 11 ½ (181.6 cm)
British TV presenter. On his twitter page he mentioned his height, claiming
"6 foot 1! How about that!"
and
"Good morning, I am 6'1. Have a good day!"
.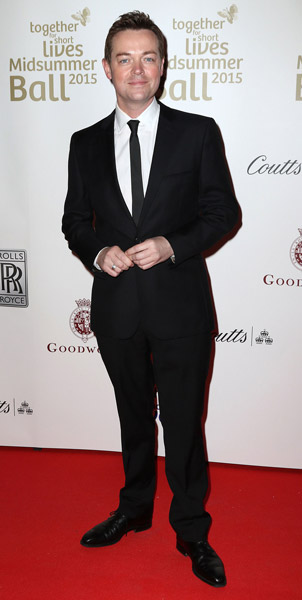 Photos by PR Photos
You May Be Interested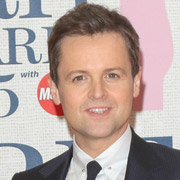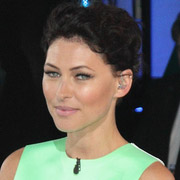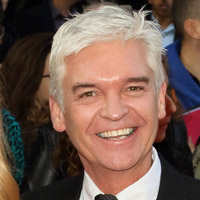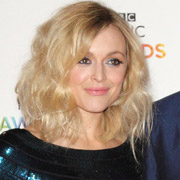 Add a Comment
30 comments
Average Guess (21 Votes)
5ft 10.9in (180.1cm)
Cb91
said on 22/Dec/20
The big talent show 1997,Stephen is standing next to Jonathan Ross at the end of his magic act. Barely any height different at all!
Either Stephen is taller than he's listed or Jonathan Ross is shorter than listed.
Richie
said on 6/Aug/20
A solid 5'11", he was nearly two inches shorter than Jonathan Ross who is 6'1.5".
Bazza
said on 31/Dec/19
5'10 and maybe change at best.
Ross Townsend
said on 9/Nov/19
I'm 6ft and i looked down on stephen when i was face to face with him, im a good 2-3 inches taller than him, and he was wearing shoes with a decent heel.
Nik
said on 21/Oct/19
It's great that he once said "Good morning, I am 6'1. Have a good day!".
Miss Sandy Cowell
said on 25/Aug/19
He says he's six foot one? No way are they the legs of someone of that height! I just saw a snatch of a programme as I entered the lounge in which he asked two blonde girls what they looked for in their ideal man. They said tall even before they said handsome!
I think it's gone to Stephen's head! 😏
5ft10.75.
Jamie
said on 19/Aug/19
Rob, I think you seriously need to have good at his photos. I think downgrade him at least a good inch should be taken at consideration. Also the average guys poll and the comments section speaks for itself.
Kimblemur
said on 5/May/19
'6'1' hahaha 5'10 flat
Full otto
said on 3/Jul/18
5'10 guy by some of the pictures I've seen, him next to walliams almost confirms it
Angela Murphy
said on 25/Apr/18
I thought he was taller...
Konan511
said on 21/Apr/18
5'10.5 I'd say. Not 6'0 let alone 6'1
Thunderfin
said on 1/Apr/18
What a joke, I'm a legit 5'11.5 and claim max. 6'. How can he claim 6'1?
Zampo
said on 1/Apr/18
Hmm..surprised by this, though at most he was a solid 5'11.
Konan510
said on 11/Dec/17
179 cm on the dot with this guy I reckon, can look a solid 5'11 at best. Not 6'1 think he got a little greedy with those inches.
Rathershort
said on 16/Nov/17
He's a good 5'10 maybe 5'11 guy though I'm more inclined to say 5'10-5'10.5 judging from this pic, doesn't look that tall just average, definitely not 6'1 when he fails to even look a full 6'0 flat.
UN1TBackUP
said on 20/Sep/17
About 5'11 maybe 5'10.5 though, definitely not 6'1 I don't know where he got that from, he doesn't even look a full 6'0.
Dublin guy
said on 9/Aug/17
The guy is a typical 5'11 and change. Could have gotten away with 6 even but got greedy and inflated his height to 6'1 where he is nowhere near lol.
Unit13440
said on 23/Jun/17
He's stood next to David Williams (6'2) and appeared at most 4 inches shorter than him. Stephen is 5'10-5'11. He also stood next to Simon Cowell and didn't really look that much taller than him.
miko
said on 27/Aug/16
He could be 5'11, on one of his shows on ITV he was next to a 5'2 barefoot girl (martial artist) in a straight on shot and he had exactly a full head on her.
Rory
said on 11/Mar/16
No this 5'11.5 listing is best, i walked past him and he didn't look a full 6 footer.
Chris469
said on 9/Jan/16
Think he might be more 6 foot even. On Britains got more talent he was a full head taller, whilst in shoes, than Amanda Holden barefoot.Also looks around 4 inches taller than Holly willoughby in heels and only about tops 3 inches smaller than David when Stephen was in sneakers compared to David's thickish dress shoes.
mr.rashid
said on 23/Oct/15
reminds me of Jimmy Fallon 4 some reason? but anyways he's certainly not over 6ft.
Rory
said on 14/Sep/15
I don't get why if you're 5'11.5 you wouldn't just claim 6 foot, that way you've inflated your height still if you like that kind of thing but its only rly a white lie as you're not far off, but claiming 6'1 is just an out and out lie.
SAK
said on 13/Sep/15
He looks shorter than this.
But probably is this high.
Jim Hopper
said on 12/Sep/15
Another B/S-er. So stupid.
Bryan
said on 11/Sep/15
@Arch Stanton what do you mean by "face of a short guy"?
I'm also 5'11.5 but i've been told i have the face of a 5'5" guy /:
mr.rashid
said on 9/Sep/15
Didnt knew he claims 6'1 lol. He never looks his claim, but I always thought he was 6ft even. Well he really doesnt look over this listing next to Ant and Dec.
Rampage(-_-_-)Clover
said on 9/Sep/15
Rob, you could actually make a page dedicated to 5ft11-6ft guys who claim 6ft1.
Arch Stanton
said on 8/Sep/15
He really does have the face of a short guy doesn't he!
Arch Stanton
said on 8/Sep/15
@Rob, I saw him on something a few years back and I was surprised how tall he looked next to Fearne in heels I think it was. I thought he was 5 ft 7 or 8 chap but I remember thinking he looked a decent 6 ft range guy which surprised me. 182 is probably OK, perhaps got measured in sneakers and rounded up..