Phillip Schofield's Height
5ft 10 (177.8 cm)
English television presenter who has presented on This Morning, Dancing on Ice and All Star Mr & Mrs, The Cube, and 5 Gold Rings. He once said he was
"about 11 stone and I'm 5ft 11ins"
and on another occasion
"I'm a whisker under 6ft!"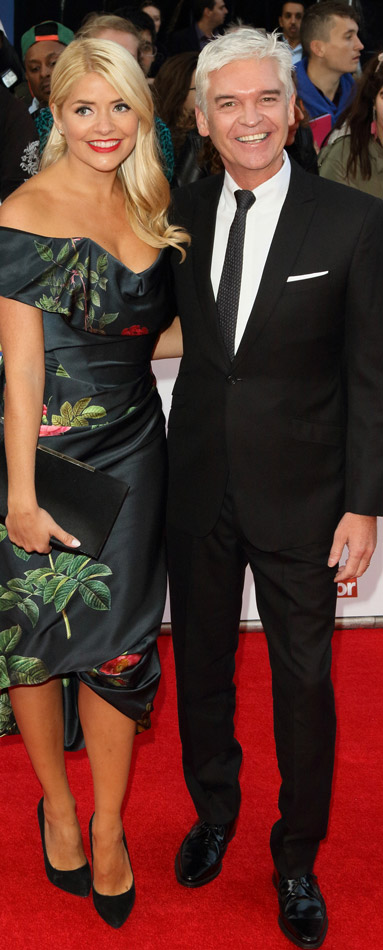 Photos by PR Photos
You May Be Interested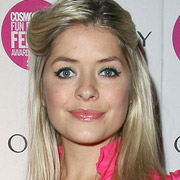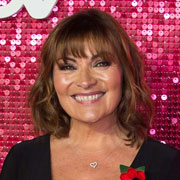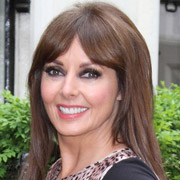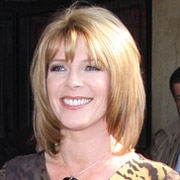 Add a Comment
82 comments
Average Guess (31 Votes)
5ft 9.95in (177.7cm)
Nik Ashton
said on 8/Jul/20
@ Sean95 - Neither are realistic, they are both nice people though and I know you agree! It's incredible that he claimed to 🐝 a whisker under 6 foot! 🐈
Sean95
said on 5/Jul/20
Click Here
how big are Holly's heels in this video? Her 5'8 claim feels more realistic than his 5'11 claim!

Editor Rob
Might be getting closer to 4 than 3 inches from them.
Miss Sandy Cowell
said on 1/Apr/20
🎁🎂🎈 Happy Birthday Phillip! 🎈🎂🎁
A Very Happy 58th Birthday to TV Presenter/stage actor Phillip Schofield!
5ft10. 😁👍
🎶🎂🎈🎁🎶🎂🎈🎁🎶🎂🎈🎁🎶🎂🎈🎁
Nik Ashton
said on 1/Mar/20
@ Rob - Is 5'9.5" possible nowadays?

Editor Rob
He might look around that at times, but is he really as low as that? I'm not sure.
Rampage(-_-_-)Clover
said on 19/Feb/20
Strong 5ft10, Rob?

Editor Rob
At times in the past maybe, but recently I think he is looking no more than 5ft 10
Nik Ashton
said on 8/Feb/20
@ Rob - Was he ever listed as 5'11"?

Editor Rob
when added I believe he was for a while.
Diogenes
said on 21/Jan/20
He has quite a low sitting height, so seeing him on This Morning next to the woman, made me think he was about 5'6.
Tessa Van Nunen
said on 22/Oct/19
Click Here
Holly's taller than him in heels. Holly is 5'7, they should be the same height max. He isn't 5'10 more like 5'8.5
Greg99
said on 2/Jun/19
5'10" maybe good call, I'm looking at him standing next to a 6'4" contestant on the Cube game show and he looks at least 6" shorter - would have thought closer to 5'9" than 5'10"
Ian
said on 5/May/17
Just come across this site and wow really why the debate his a nice guy does it really matter....lol however just realised i cant comment without a guess and ive stood next to him so....
Editor Rob: you can leave a comment without a guess, it's why I have 'your guess (optional)' 👍
J.Lee
said on 30/Nov/16
Rob check out this video
Click Here
You can see Holly Willoughby wearing heels and taking them off, measuring with Phillip. How tall do you think Holly is in the heels, and how much height do they add? How much taller is Holly than Phillip in the heels?
Editor Rob: J.Lee, with shoes over 3 inches, close to 4 is possible there.
Sandy Cowell
said on 12/Nov/16
@ Nik - Hello! EVERY dog I have ever met has been excessively greedy! It must be all part and parcel of being a dog. I took in someone's dog (Tripper) for a while and I had three kittens too. She was always pinching their food - three bowlsful in seconds!
As for Philip's height, I must have heard that from an unreliable source; when he stands with Holly, there isn't a great deal of difference at all!
Nik
said on 10/Nov/16
@Sandy cowell
Well that's dogs for you. I think a lot are very greedy and they also eat their food too quickly as well.
As for Donald Trump. I'm glad I don't share my surname with him.
I always though Philip Schofield looked shorter than 5'10 and thought there was no way that he was this height. Through observing his height recently though the 5'10" seems about right, particularly when you compare him to other people.
Sandy Cowell
said on 9/Nov/16
I've just seen Philip and Holly doubled up over what seems to be a flatulant toy pup! It was hilarious and will probably make the papers tomorrow!
How very appropriate on the day that a President Trump is elected!
One other measly little thing of lesser importance: I thought Phil was at least 6ft!
Arch Stanton
said on 24/Oct/16
To me he has similar height, build and silver look to Gary Lineker. Lineker can certainly give a 178-9 impression too.
Arch Stanton
said on 24/Oct/16
@Rampage, I still remember him standing next to Vernon Kay and Kay looked almost a head taller.
Rampage(-_-_-)Clover
said on 22/Oct/16
178/179cm is more feasible than 177/178cm
Ejel Khan
said on 13/Oct/16
In the 80's he was regularly quoted as 5'9". Don't know what's happened? Nowadays I hear him claim 5'11". He must've grown!
Sam
said on 12/Sep/15
If his shoes give a little more than an inch, then he's nothing over 5'11 in them in my opinion.
Rampage(-_-_-)Clover
said on 11/Sep/15
A hair over 6ft in shoes points towards strong 5ft11(180-182cm) range barefoot which he never looks.
Arch Stanton
said on 8/Sep/15
LOL at Philip being a hair over 6 ft in shoes. You didn't see him next to Vernon Kay, not even close.
greg
said on 31/Aug/15
The guy actually does look about 5'11". As someone else said, I don't like disagreeing with Rob, but will do on this occasion. With shoes he's probably a hair over 6'
Anon Also
said on 1/Mar/15
He definitely is equal to the height of Bleakley and she has heels on. They are big heels, but not sure how many inches they are, must be 4"
So do the maths. It doesn't look like Schofe has lifts on to be honest, I just don't think tall guys wear lifts and that he is that bothered to appear shorter than a co host who wears such big heels.
Im not going to speculate how tall he is, you just need to do the maths and theres your answer. If Bleakley really is 5,8.5 and im not doubting that.
Russell Bright
said on 13/Feb/15
Phillip is 5ft10.5 inches. Why are people getting carried away some very small height predictions? He is taller than the supposedly 5ft8.5 Christine Bleakley on this morning even when she wears 4 inch heels. Well actually they are about the same height with Phillip edging her out i would say.
So philip must be 6ft+ with his shoes on.
Rampage(-_-_-)Clover
said on 5/Oct/14
He could be 178-179cm range
James Edward Crowley Maximus Meridius
said on 15/Sep/14
Rob did you have Phillip Schofield at 5ft 11in before.
[Editor Rob: yes, but a while back I think it was on a shoogly peg, so somewhere in 5ft 10 range might be a better guess.]
Arch Stanton
said on 11/Aug/14
@Almost 5'10, Dead link, but no it was on live TV on some gameshow and Vernon looked near a head taller!
Arch Stanton
said on 11/Aug/14
@Spirit, yeah I think Essex at 176-77 I think is a good shout, he looked between 1 and 2 inches taller than Ant who is 5 ft 8 ish.
Spirit Level
said on 10/Aug/14
Joey Essex looks 177 cm to me. Schofield only edges him out. There are a number of photos of them two if you do a search. Can't see him below 5' 9.5".
Almost 5 10
said on 18/Jun/14
I mean, shame they're not face on, like a Rob style photo
Almost 5 10
said on 18/Jun/14
This the photo you saw with Vernon Kay, Arch?
Click Here
Shame it's not side by side though
Arch Stanton
said on 22/May/14
Why Dave? Vernon Kaye looked almost a head taller!
Almost 5 10
said on 21/May/14
He does edge out 5' 9" guys like Olly Murs and Rick Astley. Definitely about 5' 10"
Dave Keeping
said on 19/Mar/14
I had also always thought Phil was taller. Molly isn't even as tall with 4 inch heels on....1.5 inches shorter still at the very least, and phil only wears shoes with little thin heels.
Plus Ray Quinn dancing on ice with his skates is even giving height away to Phil.
So I always thought he must be the 5,11 he claimed, until very recently when I saw the pic with phil and tinnie tempeh on this very thread. I can honestly say that is the only time I doubted his height, but that is only after discovering how tall Tempah is supposedly.
Sean
said on 13/Mar/14
In your opinion do you think he would be 5'10.5 peak?
[Editor Rob: whether he has lost height or not by now? Could he have...]
Cliff
said on 12/Mar/14
I heard Philip say he was 5ft11 once upon a time, and I don't like disagreeing with Bob, but I always thought Philip did look it.
One of the reasons why is if his claims of being 11stone are correct and ive no reason to not believe that, I think if he was 5ft 10 he would look a bit heavier or thicker at 11stone. To me he looks really thin now, and if he was 5ft 10 and looking that thin, he would be around up to 10 and a half stone only if that makes any sense?
So basically, im saying I think he is up to 5ft 11, and because of that can weigh up to 11stone.
Arch Stanton
said on 28/Feb/14
177cm I think would be spot on, but he can look a bit taller at times.
Arch Stanton
said on 28/Feb/14
How long did I argue that he wasn't 5 ft 11 hehe and now you change it.... Vernon Kaye definitely had minimum 6 inches on him, in fact it looked nearer 8.
Paul177
said on 26/Feb/14
This is more like it! I think he does wear lifts on some occasions because he can look above 5' 11" at times. But there's a fair bit of evidence to show that he's actually around 177 cm or 5' 10" max.
MD
said on 20/Feb/14
Rob, Is this Phillip Schofield in this picture with Tinie Tempah?
Click Here
Here is Tinie's footwear, which looks decidedly normal:
Click Here
I'm guessing this is another Phillip Schofield? Or, is it possibly you have him overlisted by three whole inches, a new "three-inch" rule? lol
[Editor Rob: overlisted by an inch is likely as most on the page have thought he is giving his shoe measurement]
Wakey
said on 20/Dec/13
Saw him at Heathrow terminal five very short I thought......
SAK
said on 27/Nov/13
5f10 @ best
Sam
said on 18/Aug/13
He doesn't really give an above average impression to me.
Craig 177
said on 8/Jul/13
Just seen him alongside Mark Wright, when he went on This Morning. Wright edged him out. 177 cm is more likely Rob.
Rampage(-_-_-)Clover
said on 1/Jul/13
Ron, are actually suggesting that Glenn measured Phil Schofield?!
[Editor Rob: it's a joke :)]
GUK
said on 4/Apr/13
He was measured on This Morning live once by the doctor at just over 5ft 11.
[Editor Rob: did this Dr have a New York accent and a ponytail? ]
Craig 176
said on 25/Mar/13
He's 5' 10". He's 1 inch taller than Prince Charles, who looks 5' 9" flat nowadays.
Arch Stanton
said on 7/Jan/13
Actually he is still 1-2 inches taller than Pamela Anderson in ice skates which give at least 3 inches.
themotorbikeman
said on 18/Oct/12
Saw the tv programme Mr & Mrs the other night and Paddy Mcguinness looked marginly taller than Phillip Schofield. So i can easily believe he's the 5ft 11 inches listed on this site.
Shaun
said on 10/Oct/12
@Rampage. 182 cm and Vernon Kay 192cm? Vernon was almost a full head taller than Schofield. I 'd bet top dollar on him measuring under 180cm barefoot. He could be 5 ft 10 and change but I actually think 5'9.5" is nearer what he'd be barefoot. He looks the same height and build as Gary Lineker.
Rampage(-_-_-)Clover
said on 14/Sep/12
Looks 181-182cm
Shaun
said on 16/Jun/12
I'd put a bet on him being very close in height and weight to Gary Lineker.
Shaun
said on 13/Feb/12
Something doesn't add up, Bleakley is in big heels and Schofield does look 5'11" in comparison but then Lampard is standing in the gutter and is still at least 2 inches taller than Schofield!! Is Lampard really only a flat '6 because I doubt Bleakely is even 5'7" looking at that!
Shaun
said on 13/Feb/12
Click Here
Well here he is not looking within 2 inches of Lampard's height/ Rob have a look at this, do you still think 5'11"?
Dean 5ft 9.25
said on 7/Dec/11
@ Shaun - You say those heels give 3 inch..if shes 5'10 in heels hes only 1-2cm taller than her. hes around 180cm in shoes. his shoes there have a little heel on and must be at least an inch or probably around 3cm thick..Id peg Phillip at 177cm after all evidence.
He definetly needs a downgrade to at least 178-179cm because over this is nearly impossible.
Id honestly say above 178cm is exteremely unlikely but under 176cm is unlikely also.
Godred
said on 3/Dec/11
5`10 max,5`9 more likely.
P.W
said on 1/Dec/11
He once said he was 5.10
somedude123
said on 6/Nov/11
5'11 is a joke, i have been watching the cube and he is no more than 5'9. i believe he is 5'8.5
random guy
said on 12/Oct/11
Standing near 5'9 Rick Astley
Click Here
(No i'm not trying to rick roll you guys). Just saying he looks very close to Astley's height so I would say a strong 5'9 or 5'10 for phil.
Shaun
said on 5/Oct/11
5'8" or 5'9" is too low but he certainly could be 5'10".
Shaun
said on 5/Oct/11
Doubt those heels give more than 3 inches, I think 5'10" is more likely, given that I'm not even convinced Willoughby is a legit 5'7" as Abbey Clancy looks a lot taller.
Shaun
said on 5/Oct/11
Click Here
Does look the same height/build.silver hair type as Gary Lineker. Mmm here he looks about the same height as Holly in those heels which surely give at least 3 inches. Could be 5'10" and a bit. Just doesn't look 5'11" though, he looked barely 5'9" next to Vernon Kay.
Dean 5ft 9.25
said on 3/Aug/11
@ Button - 5'8 is a joke for him yes but hes not a full 5'11 IMO..Look at him near Gary Linekar(who claims 5'9) he looks the same. I reckon Phillip is 5'10. 5'10 is the classic height that cant be pinned down and can appear a 5'9 or a 5'11 guy in certain situations..5'11 NEVER appears short(when I say never appears short I mean proportionatly..obviously 5 6'3 guys make him short)however proportions suggest he is no more than 177-179cm. he is not a full 5'11.
Button
said on 1/Aug/11
I can see exactly why everyone here thinks he's under 5'11". I used to think he was like 5'8" or something when I first saw him. But he's actually not as short as he comes across. I know people probably aren't going to listen to me, but he honestly isn't as short as you think he is. I agree with 5'11", even though I'm the only one on this page who does. Like I said before, I can see why you think he's shorter than 5'11", and some of you are claiming that 5'11" is a joke. But if you looked into it properly, then you should see the 5'8" and 5'9" estimates are in fact much more of a joke than 5'11" is.
SAK
said on 7/May/11
I cannot accept 5ft11 for Philip. His build screams 5ft10.
compared to Holly(5ft7) he looks 5ft9.5/5ft10 when next to her.
Please downgrade this guy. A 5ft11 guy should appear tallish he appears average.
Dean
said on 28/Jan/11
@ Shaun - If Holly is 5'7 and wearing 2 inch heels shes 5'9...if hes 2 inch taller than holly with dress shoes hes under 5'10..5'9.5 ish but if her heels were 1.5 hes 5'9...hes definetly no lower than 5'9 but no taller than 5'10...5'11 is a joke he doesnt look anything over average height.
Shaun
said on 27/Jan/11
Actually there is a picture in the Daily Mail today with Gino the chef and Holly. Holly I think is 5 ft 7 andis wearing lowish heels which probably give 1.5-2 inches. Gino looks like a typical 5 ft 7 Italian guy to me but is wearing sneakers and little else LOL. Philip is in dress shoes and looks about two inches taller than Holly and 3.5-4 inches taller than Gino. Actually 5'10.5-5'11" range looks right in comparison to these two. But he really does not look more than 5 ft 9 most of the time.. Vernon Kay looked almost a head taller than him...
Dean
said on 2/Dec/10
Ben Shepard(who claims 5'10) Stands clearly(4cm min) taller than Holly with Heels. Phillip therefore is smaller than Shepard...Phillip 5'9 would not suprise me..5'10 would be a big suprise tbh...5'11 surely a joke?
Dean
said on 2/Dec/10
@ Pauline Campbell - Even if Holly willoby is 5'8(5'7 would be closer) she would only be 5'11 in heels(her heels today looked average no way 4 inch) If shes 5'11 in heels hes 5'11 in shoes so 5'10 even then! If shes 5'7 hes 5'9...I reckon Holly is 170-173 Scofield 175-178...180 is out the question.
pauline campbell
said on 27/Nov/10
his co presenter is 5ft 8(she wears heels)..... so he must be 5ft 11
Doug
said on 9/Jun/09
Schofield 5'11"? No way!! He was towered by Vernon Kay by 7-8 inches. 5'9" barefoot and maybe 155-160 pounds, he's slightly built.
Reg
said on 30/Apr/09
I don't no why people lie about their height you are what you are it's what sort of person you are that counts.
Reg
said on 29/Apr/09
Sorry j the week I'm talking about Holly was taller than Phillip she had very high heels on the next week she had low heels which made her 2" shorter the following week she went back on her high heels so if Holly is 5'7" with 4" heels would make her 5'11" that was when she was taller than Phillip which makes him 5'9" bare feet.Look back on I Player you will see what I mean.
Dj
said on 3/Apr/09
Fern Britton was just on this morning, and she said her hand size was 8 inches.. that's not possible for a 5' 6" or so woman.. specially because they look in proportion. I'm 6' and my hands are 7" so i doubt hers can be a whole inch bigger.
j.
said on 22/Mar/09
Every time i've watched dancing on ice he has been slightly taller than Holly Willoughby so i think you may, well you are wrong Reg, but he is not 5'11 or over, i'd say 5'10, but shoes and hair help give a taller appearance.
Reg
said on 28/Feb/09
If he is 5'11" how come he is not as tall as Holly Willoughby who is 5'7" with 3" heels would make her 5'10" I think he is 5.9" also he is only just taller than Fern Britton who poss. is 5.6"
j.
said on 1/Feb/09
i think he might be nearer 5'10, makes more sense in comparison to other people i've seen him stand next too on tele.
Ian
said on 25/Jan/09
Knock an inch off for his spikey hair. 5ft10. Lowest I've seen for him was 5ft9 and highest 5ft 11 so it is logical that he is around 5ft10ish. I guessing a top of 5ft10.5 but it's his spikey hair that gives him some more height. I bet they didn't flaten his hair for the measure up.
Anonymous
said on 5/Dec/08
He did say he was 5'11" but needed to put on weight if he was going to play American Football.
beatlefan
said on 8/May/08
This height suprised me as in the early nineties the media always went on about how he was quite little and only about 5'9". Phillip got measured on TV though during a feature about the BMI index and he came out at over 5'11" and that was in his barefeet. Watch out for the media in the UK they tell lies!
Sid
said on 17/Apr/08
Also another quote from a couple of weeks back when talking about the new trend of thick soled shoes and tom cruise style stuff, he said "But I don't need to wear these I'm nearly six foot."
Also I was with him a the NTA last year.
James Dreyfuss
said on 17/Sep/06
Yep 5ft 11inches seems about right. Looks quite tall compared to Fern Britton.