Marton Csokas Height
6ft 1 (185.4 cm)
New Zealand actor, best known for roles in Aeon Flux, xXx, The Equalizer, The Amazing Spider-Man 2 and Noah. In The Sun Herald (8/5/07) he said of his stature:
"I'm six foot one [1.85 metres]; I've got a certain physicality"
.

Photos by PR Photos
You May Be Interested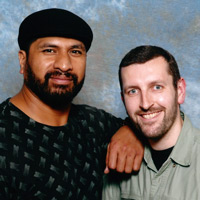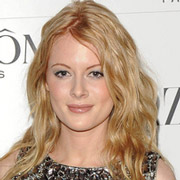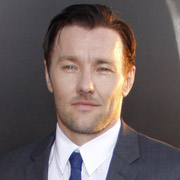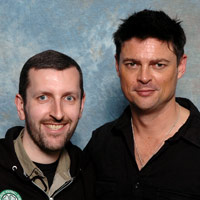 Add a Comment
34 comments
Average Guess (12 Votes)
6ft 1.08in (185.6cm)
Rampage(-_-_-)Clover
said on 17/Jun/21
Chris, I agree that range at least
Chris Junior Hernandez 1990
said on 19/Aug/19
Not susprise he is like Kris Wu a 1/4 over 6'1. A solid 186cm guy than under it.
Sandy Cowell
said on 28/Jan/19
I don't reckon Marton's part in 'The Lord of the Rings' is a very big one because his face isn't familiar to me in the least. However, a 6ft1 guy is going to stand out when compared to the average film's cast, and I have both 'The Equalizer', as yet unseen, and 'Noah', which is still in its plastic covering too! I did catch it one Christmas Day some two years back, but once is never enough for me, especially when it comes to sizing up people's heights.
I don't doubt that the unusually-spelt actor Marton Csokas is 6ft1, but now that I have an extra reason to take in what looks like a blood-soaked revenge thriller which I sent away for a mere couple of weeks ago, I will be able to put the evidence to the test for myself.
Until then, I will agree with 73 inches.😁👍
josh jeffords
said on 25/Feb/17
Good actor well at least as a villain is physically imposing obviously over 6 ft claims 6 1 seems a fair claim.
Equalizer is a bad reference Denzel looked bigger than several men he is smaller than its hollywood in stills marton with an o wins.
He looked under his height in the Bourne movie he was in too crouching for the stars is my guess possible posture defect.
Seem to recall him being about average for an elf in LOTR which is over 6ft likely closer 6 2.
Rampage(-_-_-)Clover
said on 9/Aug/15
186-187cm range at least.
cole
said on 20/Oct/14
@Editor Rob: I can only comment on how he looks with Denzel, because I can't remember seeing Marton in anything other than 'The Equalizer' - but I can't see how he'd measure 6'1 when Denzel's even got a footwear disadvantage in these shots. Granted he is standing a bit closer to the camera in the first one, Csokas a little closer in the second:
Click Here
Click Here
Unless Denzel is still 183-184 cm I can't see the full 6'1 for Csokas, they looked very close in the film also.
cole
said on 2/Oct/14
Looked about the same height or slightly taller than Denzel in The Equalizer, but then maybe Denzel was made to look taller?
grizz
said on 1/Oct/14
Easily a strong 6ft 1 (186 cm).
Rampage(-_-_-)Clover
said on 7/Oct/13
"Marton Csokas's height is 6ft 1.75in (187cm)"
I remember now....I agree, Ian
Ian
said on 1/Oct/13
He's being modest. Stood near him on many an occasion and he's at least 6'1" - personally I would have put him closer to 6'2" (ie - around your original 187cm).
Rampage(-_-_-)Clover
said on 29/Jun/13
Rob, what was he originally listed at?

Editor Rob
he was 187 I think
SAK
said on 28/Dec/12
Easily 6f1. Could be 185 or 186.
Larc-186.7cm-188.6cm
said on 23/Aug/12
He's tall, looks at least 6'1 to me.
Rampage(-_-_-)Clover
said on 3/Jun/11
Everybodys got what, MD? and secondly I'm not dismissive at all. There are tons of people on this site who I get along with and share opinions with aswell. I'm not in opposition to everything people say. I just that quote came across as slightly egotistical.
Rampage(-_-_-)Clover
said on 2/Jun/11
I can offer tons of pictures I just don't know how to post links
MD
said on 6/May/11
Rampage, why are you so rude and unnecessarily aggressive, here? Every one of your comments is either mean or dismissive. You seem like quite the jerk, to be honest. You don't offer any pictures, rather nothing but rude, one-line opinions. Hey, everybody's got those, buddy.
Rampage(-_-_-)Clover
said on 4/May/11
'Ive a certain level of physicality' the f***s that supposed to mean?
Rampage(-_-_-)Clover
said on 16/Mar/11
He's 187-188cm and can literally look anything from 6"0 to 6"3
Yvette
said on 3/Feb/11
I'm 5'10 and Marton was much taller than me. Well over 6'1 IMO
Rampage(-_-_-)Clover
said on 26/Nov/10
Hes 186-187cm and rounds down
Rampage(-_-_-)Clover
said on 3/Nov/10
But Rob, he gets listed anywhere between 6"0-6"3.
I think he's 186cm at least.
Moke
said on 14/Jun/09
He`s definitely shorter than Eric Bana in "Romulus, My Father". So I think no more than 6ft1.75 for this guy!
Hugh 190cm
said on 9/May/09
187-189cm.
Hugh 190cm
said on 30/Mar/09
I've seen 6ft0.75 and 6ft3 listings for this guy.
Kiwi
said on 23/Mar/09
Possibly he has grown, but at 18, when we were friends and I saw him every day, Marton was about 6ft 1...
-_-_-(Hugh)-_-_-/
said on 25/Feb/09
He's a tall guy. 187-188cm is bang on. However I've seen a couple of sites list him as 6ft0.75. hmmmm.
Robbie H
said on 7/Jan/08
he looks 6ft 1 in the films i have seen him in
Ed
said on 23/Jul/07
On the Kingdom of Heaven Director's Cut documentary, Csokas, David Thewlis(6ft3), Liam Neeson(6ft4), and Orlando Bloom(5ft10.25) are shown rehearsing lines from the script. It's in an informal setting where they are all hanging out and drinking coffee, no need for big lifts or tricky camera angles. Csokas looked to be a good 4 or so inches taller than Bloom, and surprisingly Thewlis looked almost the exact same size as Neeson. Neeson wasn't in the room with Csokas, but he dwarfed Bloom by 6 inches or so while slightly hunched. Csokas looked pretty tall, a good 6ft1 and maybe as tall as Rob has him listed. I thought he was shorter because he only looked a few inches taller than
Matt Damon
in the Bourne Supremacy. He was wearing combat boots or something to that effect during the rehearsal and dressed in all dark clothes. He's a pretty big guy physique wise as well, so he looked rather imposing.
Cat Stevens
said on 13/May/07
Rob, 6 ft 1.75 is too much, he is 6'1, see the movie XXX with
Vin Diesel
Sean John
said on 6/May/07
I met Marton a couple of months ago and I'm 6'3 so he his about 6'2 or 6'2 1/2, so celeb heights don't leave him at 6'1 because he's almost as tall as me.
Ed
said on 1/May/06
That's weird he is listed this tall because he didn't look more than 2 inches taller than the barefoot 5ft8.5 Cate Blanchett, and at least an inch shorter than the 6ft2 Hugo Weaving in The Lord of the Rings movies. I thought he was maybe 6ft1 based on other films like Aeon Flux, but know I'm confused??

Editor Rob
he's a tricky guy...he was a bit bigger than diesel, but I don't know about lotr, they do all sorts of trickery there
coymoon
said on 16/Dec/05
I met Marton in Philadelphia last April and he's definitely shorter than I expected. He's no taller than 6'1". I'm only 5'1" and when I met actor Peter Coyote who stands 6'3", he simply towered over me but I didn't have that feeling at all when I met Marton.
Bychance
said on 7/Oct/05
I met Marton and he is tall. 6'2 or 6'3 I am 5'10 and I know he is tall and beautiful. ;)