Matt Cohen's Height
5ft 10 ½ (179.1 cm)
American Actor best known for appearing in tv show South of Nowhere and movies such as Boogeyman 2 and Chain Letter. This photo is from a 2009 Rogue Events Supernatural Convention in England. He guest starred on that show as the Young John Winchester. I had about 0.4 inch more sneaker than Matthew this day.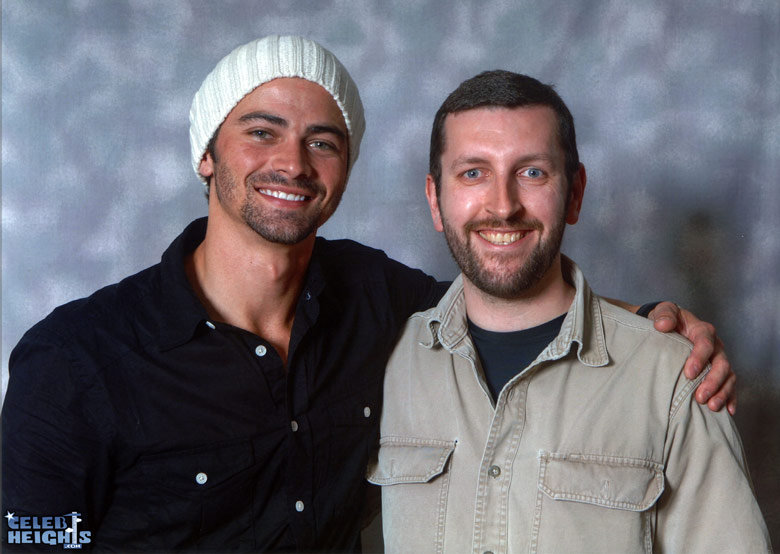 5ft 8 Rob and Matt
You May Be Interested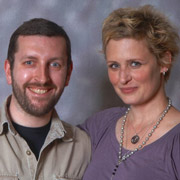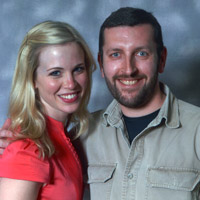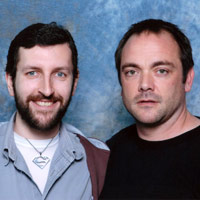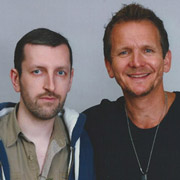 Add a Comment
35 comments
Average Guess (22 Votes)
5ft 10.33in (178.6cm)
Greg
said on 16/Oct/19
Matt Cohen Height: 5'10.75"
Nik
said on 16/Mar/19
The average vote is TOO low!
Nik
said on 1/Oct/18
This random celeb is at least his listed height!
Zampo
said on 5/Sep/18
5'10-5'10.25. Solid 5'10 range (178-178.3 cm).
Nik
said on 17/Aug/18
Some of the height guesses on this page are staggeringly low!
Tim
said on 19/Aug/17
Solid 5'10.5". Good listing
Ben
said on 30/May/17
About the same or almost the same height difference there as between me and my 5'8.5" friend
World Citizen
said on 26/May/17
Listing seems accurate.
phil
said on 12/May/17
he look about 5'11
Bobby
said on 16/Apr/17
I guessed him at 5'11 initially, so 10.5 range is fair to say.
Andrea
said on 26/Mar/16
Rob, are you sure he's 179 range? I'm not sure he looks over 5'10 with you, of course considering he has got less shoes...
In this vid he talks about meeting Jared for the first time and, of course, he calls Jared a giant:
Click Here
Editor Rob: anywhere in 5ft 10-10.5 range. At first I'd have said he was shorter, but up close I thought the guy looked near 5ft 10, plus he had less sneaker so reckoned he would be over that mark.
NBAer
said on 21/Mar/16
178cm,solid 5'10 or 5'10.25
5ft 9.25
said on 14/Mar/16
Paul Walker with an extremely short head.
Dmeyer
said on 9/Aug/14
Looks Like a short Paul walker
avi
said on 14/Feb/14
@Cole
No I think a strong 5'10 is better suited
cole
said on 8/Sep/13
Rob has better posture and stronger footwear, and Matt is dropping posture a bit. Would guess he'd measure around the 5'10.5 mark when stood straight.
avi
said on 25/Aug/13
Could be just 5'10
Tomfc
said on 4/Aug/13
he seems close 176 sorry rob...
cd
said on 14/Jul/13
Come on guys I think this listing is correct. His hat is basically flattening his hair down -- he look 5'10" with Rob, so he's 5'10.5" given Rob's shoe advantage.
LG69
said on 31/Jan/13
Considering Rob's near 1/2" footwear advantage, I'd say Matt is a solid 2" taller. I think he's 5'10".
John
said on 4/Nov/12
Also his neck is like an inch longer than normal, so its not as if his body is an inch taller/longer than the average guy is height. Some people are though. Thats something to consider though when assessing height...
John
said on 3/Nov/12
Don't see how he's over 5'9.5. Maybe 5'10 mid-morning height.
MD, calm down. Just an observation. His face is like an inch shorter than the average mans
John
said on 1/Nov/12
why is his head so short and wide?
Fred
said on 16/Oct/12
5'9.75-5'10" (177-178 cm) in the pic.
Rampage(-_-_-)Clover
said on 28/Sep/12
By default he's 178-179cm with Rob who has about 0.5in more sneaker. Rob your probably 176cm in pic?
[Editor Rob: probably between 175-6]
fliper
said on 21/Aug/12
179 ?? IMPOSSIBLE in the pic, maybe at max 175.5cm
Iggy
said on 7/Jan/12
this guys looks 5´8.05 in the picture, 179?? he would be much taller than rob
ChiasmataX
said on 23/Dec/11
He's nowhere near 179cm even with your shoes advantage Rob. Brian Austin Green looked taller than this and he's not even 180cm. Matt is probably 177cm.
Dean 5ft 9.25
said on 7/Dec/11
He looks 176-177cm but add the cm hes at least 177 but Id think 178cm MAX..he cant be over 178..
jake, 1.82 m
said on 28/Sep/11
Looks 177 cm at the absolute most..
Martin
said on 30/Aug/11
Eh? He looks 175 or 176 at best...179? Ffs..
Rampage(-_-_-)Clover
said on 13/May/11
175/176cm with Rob
Legend
said on 7/Apr/11
I see 5'9.5 as well...
James
said on 1/Feb/11
looks 5'9.5
Yes
said on 11/Nov/10
Looks like Paul Walker