Matthew Marsden's Height
6ft 2 ½ (189.2 cm)
English actor known for appearing on TV shows Coronation Street and films Rambo, Bounty Killer and Resident Evil: Extinction. In a UGO Interview he spoke of height:
"When you're six-foot-two, you never get cast as so and so's best friend because I'm usually so much taller than the lead actor. It's an interesting quandary because when I came to America to audition they aren't going to put me next to whatever actor because it will make them look small. When I did the movie Shiner, I worked with Michael Caine, who was very tall, so that wasn't a problem. When I do auditions with female actors, sometimes I feel like I have the role until they ask me to stand next to the woman."

Photos by PR Photos
You May Be Interested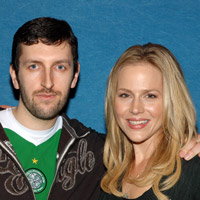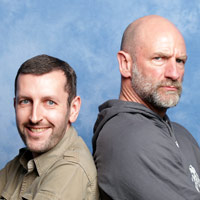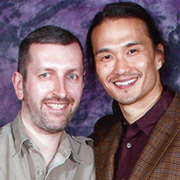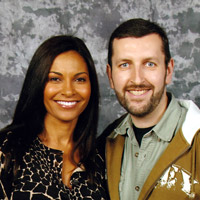 Add a Comment
28 comments
Average Guess (9 Votes)
6ft 2.44in (189.1cm)
Miss Sandy Cowell
said on 19/Feb/21
I never really took in what a nice guy Matthew played in 'Coronation Street', as Chris, the first time round. He is very kind, sympathetic and a good, faithful friend into the bargain!
6ft2.5. 😁👍
Miss Sandy Cowell
said on 15/Jan/21
In today's Classic 'Coronation Street' episode, Matthew's Chris said to his girlfriend Angie Freeman, played by the University-educated actress turned playwright, petite Deborah McAndrew, that he was concerned the two of them don't have enough time together. Angie replied that they have the bedroom, adding "...which is where it matters!"
I was pleasantly surprised to hear how Chris reacted. "Sometimes I think that's all that you think about," he added, pensively.
It's usually the male partner who's accused of thinking that way, so it was refreshing to see a deep-thinker of a young man, even if it was written into the storyline of a Soap. 🤔
On occasion, I've come across sweet-natured fellows in my lifetime, for whom love is far more than an act which takes place in private. That's how relationships thrive, after all, and friendship is something that lasts forever and always.
6ft2.5. 😁💖👍👍
Miss Sandy Cowell
said on 3/Dec/20
This morning's Classic Corrie:
📺 Matthew's Chris has just served up a meal for his girlfriend and pretended it was crocodile! 🐊😟
She was totally horrified, and rightly so, but it turned out to be.....
LAMB! 🐑
Boy, he looks tall, especially next to Kevin, so 6ft2.5 it'll be. 😁👍
Miss Sandy Cowell
said on 25/Nov/20
Matthew has recently started in 'Classic Coronation Street'. Who'd have thought he'd have ended up a Hollywood star? It's happened before with Soap Star (Anna Friel), among others, and there are plenty more opportunities and places to be filled.
6ft2.5 😀🎬
Nik Ashton
said on 1/Nov/19
He's one tall dude!
Miss Sandy Cowell
said on 1/Nov/19
Well, Rob, if anyone's an expert on the subject.... 😉👍
Miss Sandy Cowell
said on 1/Nov/19
I knew I had seen him before, Rob, but where, I couldn't think of for the life of me! Good looking lad as well...

Editor Rob
I think Mattew has claimed both 6ft 2 and 3, he seems taller than 6ft 2 flat in any case.
Miss Sandy Cowell
said on 1/Nov/19
Look! Dev has been knocked off the top spot, and by a Hollywood actor as well!
Matt gets 6ft2.5. 😁👍
Junior
said on 14/Aug/17
I thought he look 6'3 in Anacondas: The Hunt for the Blood Orchid. I can't see him under 6'3 in this movie and he can pull off 6'3.25" but maybe his footwear was thick. I guess 190cm for him fits better. I'll go with 6'2.75"
Mincer
said on 29/Dec/16
He definitely looks 6'2 range. Who are these people who think hes under 6'2?
S.J.H
said on 18/Oct/16
He look solid 4cm taller than 6'1 michael caine. Who else fits a solid 6'2.5 than marsden?
Roger
said on 10/Jun/15
He looks every inch of 6'2. That said his quote is an exaggeration, there are plenty of lead actors within the 6'2 range, probably more so than the 5'9 range where it starts to become noticeable. I also wouldn't describe Michael Caine as very tall, in fact at 6'1 he's only a couple of inches above average even for a non-celebrity.
Arch Stanton
said on 19/Apr/14
He is surprisingly tall. He gives a 5'11" impression in a lot of films, but he was close in height to Josh Duhamel and looked this in comparison. He doesn't look nearly 6 inches taller than Stallone though but Stallone must be in "the shoes".
Balrog
said on 26/Jan/14
Rob, there was a scene on Two and a Half men and Marsden was taller than Kutcher, both listed here at 6'2.5'', Marsden looked near an inch taller than Kutcher but I think he had footwear advantage, still think he would edge out Ashton...
Rampage(-_-_-)Clover
said on 10/Jan/14
Graham MacTavish - 6ft1.75/187cm
Matthew Marsden - 6ft2.5/189cm
Scrap my previous post. I saw it again recently and Marsden came out as slightly tallrr
Balrog
said on 23/Sep/13
He is a legit 6'2" he was same as Ashton Kutcher in Two and a Half Men. Also looked a solid 6'2" man in Resident Evil next to Ian Glen who Rob met.
Rampage(-_-_-)Clover
said on 19/Sep/13
Rob, could 188cm be closer or are you gonna stick with 189cm?
Looked the same as McTavish in Rambo who you cut down a centimetre
[Editor Rob: I think graham can look a little smaller than matthew.]
Arch Stanton
said on 21/Apr/13
Surprised, I never got a tall impression of him!
Arch Stanton
said on 20/Apr/13
Rob, was he taller than Michael Caine then? 6'2.5" seems quite high as he claimed 6'2", what convinced you he was over 6'2"? Surprised I never thought of him previously as tall I thought he was about 5'10" but I haven't really paid much attention to him.
[Editor Rob: he's been quoted saying 6ft 2 and 3, more 6ft 3 when he went to Hollywood!]
LAN Jiao
said on 18/Oct/11
Honest 6'2. Just half inch under 6'2.75 josh duhamel.
Rusty
said on 7/Apr/09
Definitely this height. I think he may get out of bed at just shy of 6'3".
Ant
said on 29/Jul/08
I would have said 6ft2 (but close enough) i have stood next to him when he used to be in Corrie. He has done well for himself. I have changed my mind about Stallone now as a result of recent pics with Marsden.
anonymous
said on 27/Jun/08
He looks about 3 inches taller than sly stallone, and about an inch taller than Schwarzenegger:
Click Here
Anonymous
said on 20/May/08
In Resident Evil, he was 1 inch and a half taller than at least 6'1 tall Iain Glen
Anonymous KinG
said on 13/Apr/08
i watch Anacondas and thought that his like 6ft3 or abit more.. Just 6ft2.5 surprise me.. But hes still stand out tall on street..
matt james
said on 19/Jul/07
hi
matt is a freind of mine....but i lost his numbers when i dropped my phone in a cup of tea,and havent spoke to him for a while.
hes a really nice guy,and he is tall....hes a good 2 inches taller than me,and im 6ft.
i went to the set of shiner when he was filming that movie with michael caine.....it was an old school house done out as a boxing hall,in bethnal green,london.
he also phoned me a lot,or me phone him,when he was filming black hawk down,which was shot in morrocco.
i have some pics of me and him somwhere...
Dont suppose you know who is agent is or something of the like,so as i could get in touch with him asgain?
many thanks
matt james
Editor Rob
said on 21/Jun/07

Yeah, this guy looks in the band of legit 6ft 2ers including Reynolds, Jackman, Stults. His quote makes sense, when you're a proper 6ft 2, you'll be 2, sometimes even 3 inches taller than half the guys in hollywood who might be claiming 6ft 1. If he turns up at the John Rambo premiere next year Sly will be wearing the big guns...
bikagyura
said on 2/May/07
I looked at some pictures of this guy from Anacondas, and I almost dare to say he dwarfed Morris Chestnut and Karl Yune, who are both fairly tall themselves. Also looking at this Helen Of Troy right now and when I first saw him I thought he was the Justin Whalin type of lead actor, you know, 5' 8" or somewhere around there, then when in a scene walking around in the market he towers everybody. I was kinda surprised