Karl Yune's Height
5ft 11 (180.3 cm)
American actor, best known for playing Maseo Yamashiro on TV series Arrow. I met Karl at MCM Expo's, he had near 0.3 inch more footwear than me.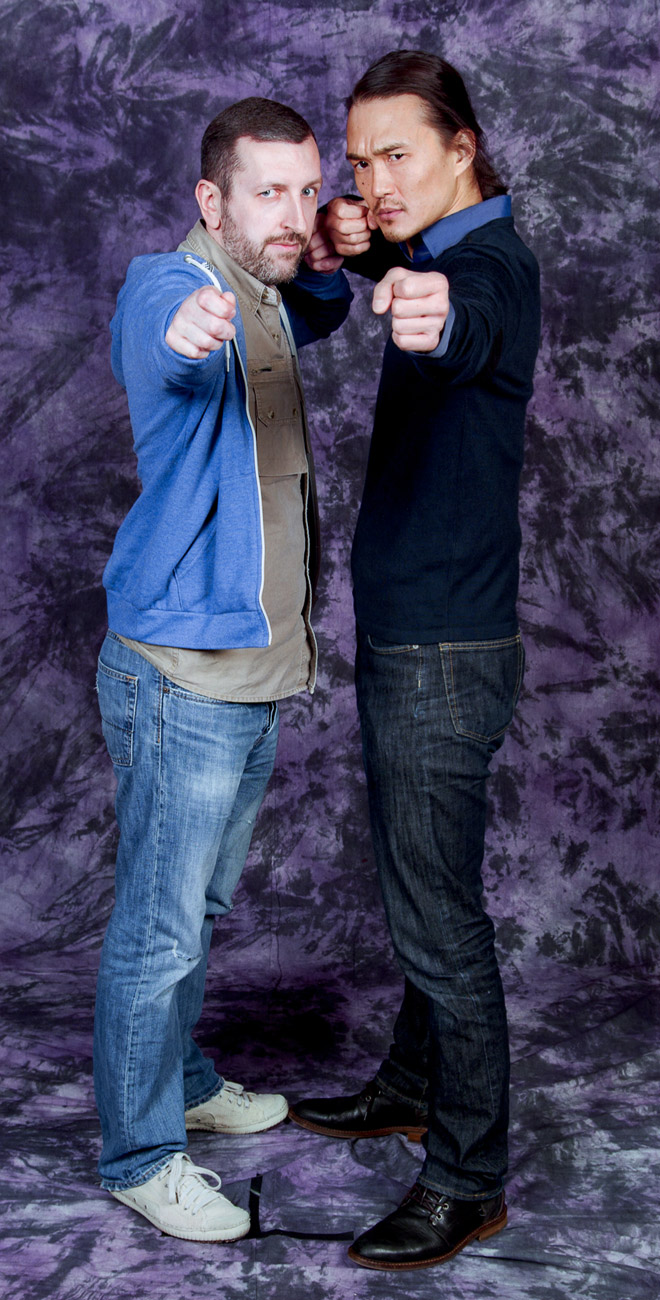 5ft 8 Rob and Karl
You May Be Interested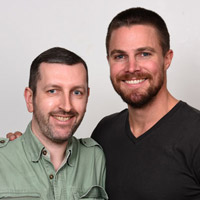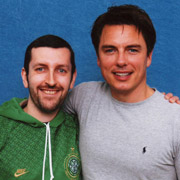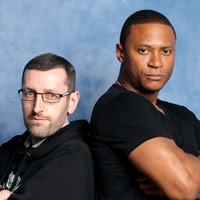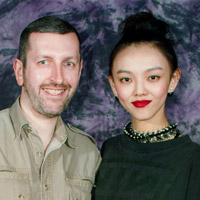 Add a Comment
66 comments
Average Guess (79 Votes)
5ft 11.03in (180.4cm)
Slim 6'1"
said on 7/Aug/20
i fel hes more a weak 5 11 than solid
Slim 6'1"
said on 3/Aug/20
179.5cm
Nik Ashton
said on 1/Jul/20
He may claim his shoe height!
Chris Junior Hernandez 1990
said on 31/May/20
Gotta be surprise if he claim 6'0 i'll going flat 180cm barefoot.
Davidjr
said on 18/Apr/20
He is claimed at 6foot 183cm I think he was taller but I trust that he is 5foot 11inches 180.3cm
Chris Junior Hernandez 1990
said on 15/Nov/19
Atually on top left hand picture it looks like Karl is legit 5'11 but on the right hand picture it shows him not more than 5'10 3/4 without a hair. Problem is he had 0.3" more shoes than Rob. If i'm wrong then Karl could be only 5'10 1/2 max.
Junior Hernandez 1990
said on 7/May/19
I mean with Rob holding 5'8 1/8.
Junior Hernandez 1990
said on 2/Apr/19
5'10 3/4 at best with Rob holding 5'8 1/4.
Nik Ashton
said on 25/Mar/19
I highly doubt that he doesn't pull off 5'11"!
Colberto
said on 20/Nov/18
Doesn't strike me as a solid or strong 5'11" I thin 5'10 1/2-3/4". I'll give him 180cm at most.
Junior Hernandez 1990
said on 29/Aug/18
I certainly don't think all honest 5'11 are measure exactly 180.3cm, most of them might just measure at the doctor office at 180cm and round up 5'11 (180.3) and came down a low 5'10 5/8 (179.4) also very few might get a 180.5cm measure just round down 5'11 and really hold about 180cm at night. Karl i believe to be 5'10 3/4 at low or 5'10 5/8.
Zampo
said on 6/Apr/18
5'10 3/4. 5'11 is reasonable.
Psychedelic Earth 187
said on 6/Jan/18
Editorrob, how much bigger shoes did this guy wear than you?
Please put in the description.
Editor Rob: near .3 inch
Psychedelic Earth 187
said on 19/Dec/17
he looks 179 tops imho, a legit 5'11" like fallon or levine would edge this guy out.
Bobby
said on 2/Dec/17
Rob, you're looking really serious in that shot, were you preparing to open fire?
Editor Rob: yes, the cameraman!
JJAK
said on 14/Nov/17
Tough guy to call looks pretty tall onscreen much shorter in photos.
After learning messner is under 6 ft this guy is likely as listed no more.
He looks 5 10 .75 at best in photos his brother measures up same way.
I suspect big booters or lifters "shoes not weights".
Said it before even a short guy like me can get to average or above with boots.
Slim183
said on 16/Aug/17
Def a footwear advantage. Not sure how much, I'd guess 0.25 inches.
Slim 182 cm
said on 14/Aug/17
Looking 179 to me.
Slim 181 cm
said on 12/Jun/17
I don't know if he wore lifts in arrow or in the photo but he appears 7 or 8 cm bigger than rob.
Guest66
said on 9/Dec/16
Looking at his shoes I think he has an advantage. Doubt that's a 5'11" guy barefeet.
Moody
said on 6/Dec/16
Pretty short legs and arms tbh. They seem an inch or so longer than yours.
Christian-196.2cm (6ft5.25)
said on 30/Nov/16
Editor Rob: you are a typical Six One.
In Hollywood you would look a tall fella, a solid 2 inches taller than a guy like Karl Yune.
--------------
Are you implying that Hollywood actors are shorter than the average man? I read somewhere that the average actor is like 5ft10.5 or 5ft11
Johan
said on 29/Nov/16
Have to agree with Andrea, I am not seeing 5'11" at all here. He looks a 5'10.5"-5'10.75" guy here unless he had less footwear.
Editor Rob: he has more footwear, but he is nearer 5ft 11 than 10.5
6'1-6'1.5 Guy
said on 17/Nov/16
Hello, Rob. I am writing you the first time.
My height is 187 cm in the morning (6 ft. 1.6 inch.),night 185.5 cm (6 ft. 1 inch.).
What do you think, what is my true and proper height ?
Thank you.
Editor Rob: you are a typical Six One.

In Hollywood you would look a tall fella, a solid 2 inches taller than a guy like Karl Yune.
HonestSlovene
said on 16/Nov/16
He is rounding 5'11, meaning 5'10.5" to 5'10.75" most likely.
Peter 179cm
said on 16/Nov/16
He looks to have about 1cm advantage on Rob in both pictures-maybe a little less.I'd give him a strong 179cm,at most 5'10 3/4.
TJE
said on 16/Nov/16
Looks to have a 0.25 inch more footwear. Somewhere in the 180 range is plausible.
Shredder
said on 15/Nov/16
5'11 looks about spot on honestly , 5'10.75 to 5'11.25
Steve
said on 15/Nov/16
Struggling to see a full 3inch diff here considering he looks to have 0.3/.4 inch more footwear! I'd say more 5ft10.5
Andrea
said on 15/Nov/16
You haven't answered my photo... :P
Did he look 3 cms taller than Josh up close?
Editor Rob: well Andrea, yes I'd say he looked taller up close than big Josh, the lowest I would have guessed is 10.75 range, but I feel 11 is ok.
Andrea
said on 14/Nov/16
So i guess that he looked 3 cms taller than Josh in person, without looking at his shoes (even if in the picture he certainly doesn't look that tall)?
Editor Rob: he looked about 5ft 11 range, but there is a chance of 10.75 of course.
Andrea
said on 14/Nov/16
I don't know him but he looks 180 AT MOST in the left picture and 179 AT MOST in the right picture... Of course not considering any footwear difference! I'm not much a shoe expert but i certainly would say he's got at least a quarter inch more than you, right Rob?
If that's the case, he definitely doesn't look a full 5'11 in these pictures, but more in the weak 5'11 range...
Editor Rob: yes Andrea, his shoe is nearer 1 inch than the 0.7 range sneaker which I'm in.
Tony Stork
said on 14/Nov/16
Which option would u place Karl at?
(B) 183.5 cm/ 181.5 cm
(C)183 cm/ 181 cm
(D)182.5 cm/ 180.5 cm
(E) 182 cm/ 180 cm
(F) 181.5 cm/ 179.5 cm
I bet on D-C range based on how he looks with u. BTW he seems taller than a guy like Jason Mewes, but looks the same as Jimmy Jean Louis. Is he as tall as Michael Rosenbaum? Who Knows!
Editor Rob: he's got a fraction more footwear, so I wouldn't have guessed him over 5ft 11 in person.

To be fair he can look taller on Arrow.
S.J.H
said on 14/Nov/16
He looks a solid 178cm + after check out his 0.6 advantage shoe on left picture and 0.4 advantage on right picture. 5'10.25 to 5'10.5 hard to say
Aaron Zamora
said on 14/Nov/16
Funny how he has the same shoes in each picture were they taken one day after the other? And is there any chance of him being under 5'11?
Editor Rob: these are months apart.

I would have guessed very close to 5ft 11 on the nose barefoot.
Fe
said on 14/Nov/16
@Editor Rob,
How much do u think he weighs? he looks Slim in that picture and looks 3-3.25 inches taller than u.
Editor Rob: 160-165 pounds range might be possible.
Shredder
said on 13/Nov/16
Legit 5'11.
Strong 5ft9
said on 13/Nov/16
Looks 5'10.5
Redwing
said on 13/Nov/16
He looks 180.5-81 cm tall, tallish 😃
Tony Stork
said on 13/Nov/16
@Editor Rob,
Wow nice pic Rob! I would say he looks more like a solid 5'11" guy, possibly 5'11.25" since he looks 8cm taller than u Anyways.
Rampage(-_-_-)Clover
said on 13/Nov/16
Oh sorry you said Karl...I think 181/182cm
Rampage(-_-_-)Clover
said on 13/Nov/16
@Fez: No I think Rick is 6ft
Aaron Zamora
said on 13/Nov/16
Looks about 5'10.5 since his shoes look thicker than yours rob. Maybe 5'10.75.
pjk
said on 12/Oct/16
just seen a scene with Karl Yune and stephen Amell bare feet in Arrow looking right at each other close together on a level flat floor. They were both the same height. Looked nothing in it. However you look at it Amell can't be over 6 ft flat.
Tony Stork
said on 21/Aug/16
@Editor Rob,
Do they really look an inch apart?
Click Here
Click Here
Click Here
Click Here
Click Here
I'm finding it hard to believe that they only 1 inch apart. In fact they look less than that, more 0.5inch at most. Either you need to upgrade Karl or downgrade Rick (which seems more likely).
Editor Rob: in person Karl looked shorter than Rick, I'd have said Karl near 5ft 11 and Rick near 6ft in person.
Fez
said on 8/Jun/16
@Rampage,
True, but Rick's height is another mystery because I was tempted 2 say he was 5'11.75". He can look anywhere from looking the exact same height to looking about an inch taller than Karl (only because some pix in favour Rick). Rick does edge out Vin diesel tho, but Vin could b 5'11-11'5" who knows!
Btw Funny thing is that when I first known them, I originally thought Karl was taller than Rick!
Anyways Rampage, U think Karl could b 182? 5'11 flat seems too low imo.
Rampage(-_-_-)Clover
said on 6/Jun/16
If Karl is 182cm then Rick is 183-184cm at least (which isn't hard to buy because he does look a solid 6fter in most cases).
Fez
said on 5/Jun/16
-- Karl Yune's Height is 5ft 11.5in (182cm) --
Looked a Solid 6ft in Anacondas, Not much between him and his bro Rick and looks 1.5 inch shorter than Amell. 5'11 is a bit low?
grizz
said on 12/Jan/16
Lapsus linguae- I meant 2 inches
grizz
said on 12/Jan/16
He's easily 5'11.25 at the very least. Next to 6'1 listed Stephen Amell, he never seems to be more than 1 inch shorter than he.
MD
said on 12/Nov/15
There is no way he's taller than this, because quite frankly his brother is still overlisted.
mr.rashid
said on 9/Nov/15
@Editor Rob,
5'11" is way too low for him! The original 181 listing was better. If he's 5'11 then Lou diamond is not 5'11.25 either
Look at this image
Click Here
Lou is the who needs the downgrade not Karl!
Revert Karl Back to 181 and downgrade Lou to 178 or 179 at most!!
Editor Rob: in person he really didn't look it.
mr.rashid
said on 7/Nov/15
@Editor Rob, why the downgrade Rob? He didn't look that small next to his older brother Rick Yune, who's listed 6 foot on here.
Editor Rob: he looked more 5ft 11 the times I've seen him walking about
Mountebank
said on 29/Jun/15
I always thought Karl was closer to 180cm or 5'11." Rob, how tall do you think Matt Nable, the actor who plays Ra's al Ghul, is? He easily has one of the poorest postures of any actor I've seen so it's a bit hard to measure him. I'd say between 5'10"-5'11."
[Editor Rob: I don't think Nable has the poorest posture, at times he does of course, but other times he looks over 5ft 11! I remember first seeing him in Riddick and thought he was pretty good, not knowing he used be in sports.
Here he is with
Ewan McGregor
...maybe the same as Yune is possible.]
mr.rashid
said on 9/Jun/15
@Editor Rob, now that you downgraded Karl, what is your thought on Brian Tee? must be around 5'8"-5'9" not 5'11"
Click Here
[Editor Rob: it's the best fit for him.]
MD
said on 7/May/15
Yeah, Rick is taller than Karl, and Rick's not even a full 6'0". I'm a bit confused first, that they are listed at the same height, and secondly, that that height is 6'0". Neither of them is a legit 6'0" and certainly not Karl.
Ron
said on 5/May/15
Always assumed he was 178-181cm in Arrow, looks notably shorter than Amell, seems more than a one inch difference. Though to be fair Amell does often wear thick boots and Yune's posture is far more relaxed by comparison.
Do you have any ideas for Matt Nable Robb? Trying to figure his height out is driving me nuts, there's nothing online that I can find to base ideas off. Compared to Amell he looks perhaps 5'9-5'10 range, but he often walks with sliuched posture and his head bowed. 177/178cm is the best guess I have, perhaps 179cm if good posture.
Beez
said on 28/Feb/15
Karl Yune's brother Rick's stats also say that he is 6' but I've seen pictures where Karl looks shorter than Rick (whom I've also seen Rick in pictures with other 6' celebrities and he didn't appear to be 6' either, which would make Karl even shorter than the 5'10 or 5'11 of his brother)
Dan
said on 29/Jan/15
Noticeably shorter than Stephen Amell on last night's "Arrow" episode (S03E11), but it was the first time I saw that much of a difference. Footwear isn't visible and camera angle favors Stephen a bit, but still. I'm not sure Yune's the full 6'0".
Cleverschmever
said on 4/Feb/11
Click Here
Karl is 6'1"
Rick may have approximately half an inch on him.
CT
said on 1/Sep/07
I'm an actress living in LA I've met both Karl and his brother. Karl is 6ft tall and Rick is over 6ft for sure. There's no way he's 5'11" trust me!!
6'0''
said on 15/Aug/07
I think he's shorter then the height listed. Maybe shorter then 6'0''. He's noticeably shorter then his brother Rick, and I've seen picture of Rick being noticeably shorter then 6'1'' tall Darryl McDaniels from Run DMC.
I'm guessing Rick is 6'0'' and Karl is 5'11''. Maybe you could give a quarter inch extra for the both of them.
Mary
said on 3/Mar/07
I am a member at AGAPE Center where a lot of celebrities attend..Liam Stone, 6ft, is a member there and a healer in the clinic and last night. Stone was leaving another meeting and Karl Yune was there for healing session. They introduced each other and spoke with each other briefly. Stone was considerably taller than Yune who was about two inches shorter than him.. So Karl did not appear to be six ft if Stone is six ft. Stone did appear much larger and broader shouldered than Karl but it could be the way both men were dressed.
Big Dave
said on 31/Dec/06
he looked More than 184cm in Anacondas,he looks like a solid 6'1 to me, and i thought he looked broader than his brother Rick too.
Doll
said on 12/Oct/05
Karl is 6 ft 1 in tall and is a bit shorter than his brotherwho is over 6 ft 2 in. Rick is also bigger boned and broader shouldered.
Kazuya
said on 14/Sep/05
He's slightly taller than Johnny Messner in Anacondas by about an inch. Johnny Mesner is listed as being 184cm.