Max Thieriot's Height
5ft 9 ½ (176.5 cm)
American actor known for roles in movies Jumper, House at the End of the Street and Chloe. On
Twitter
in 2011 he mentioned his height, saying
"Yes I am 5'11."
.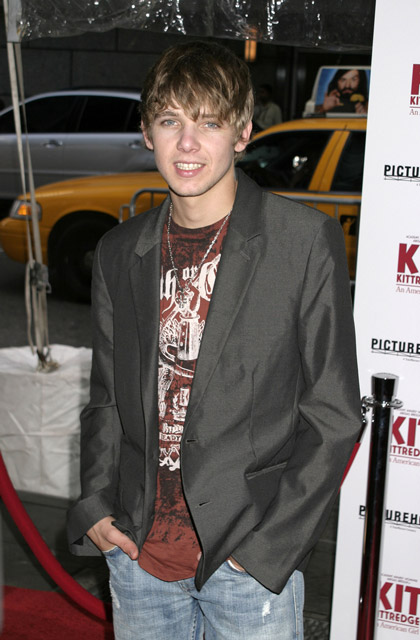 Photo by PR Photos
Add a Comment
22 comments
Average Guess (18 Votes)
5ft 9.43in (176.4cm)
Luke Heinz
said on 15/Apr/20
5'9.5 guys claiming 5'11 is probably the most common height inflation there is, it's only an inch and a half, but for human height that's a very noticeable difference.
TheBat
said on 3/Feb/20
Solid 5'9.5" for Max. Not 5'11" even on his best day.
VitoCheng
said on 2/Feb/20
177cm
Jkiller
said on 1/Feb/20
Same height as freddie, 176cm.
Obadiah Stane
said on 28/Sep/18
Such a liar,no way he is 5'11
Weak 5'9 at best
Slightly downgrade for him Rob
I would say 1,74.8 cm
King of the hill 91
said on 30/Jun/17
How tall would you say heis in them work boots in bates motel rob range
Editor Rob: I'd say his boots are 1.5 inch styles.
Chris
said on 28/Mar/17
He and Freddie look around the same, i think their the exact same height, i'd 175cm flat for Max
Ellis...
said on 23/Sep/16
What are you all talking about max is taller than freddie highmore by about an inch,the thing is that max is a lot heavier and muscular than freddie but he is definitely taller by at least 2 cm this listing is spot on.
Sheldon Stephens
said on 7/Sep/16
Yeah I'm confused! Vin Diesel is 6ft & this guy right here is probably about like 5ft10 or maybe not even
MD
said on 21/Mar/16
Then show the evidence he's not, because I've shown plenty of evidence showing them the same height if not Freddie even a tiny bit taller. If one is taller, it's Freddie. Other than that, they are the same height at the best for Max.
Editor Rob:
I went through
the image search
and on average they are close, but I think max might have an edge, I thought his hair might be not as thick as Freddie's could be.
MD
said on 17/Mar/16
@Rob
How can you still have him listed at 5'11" when Highmore, if anything, is ever-so-slightly taller? Even in the best scenario he is only as tall as Highmore.
Editor Rob: he's not been 5ft 10 for a while, but yes it could be too high. I'm not sure he is exactly same as Freddie.
chris
said on 14/Mar/16
Is Freddie Highmore is 175cm, then so is Max Theriot, they are literally the exact sane height.
MD
said on 4/Jun/15
Some pictures with Highmore from about a month or two ago:
Click Here
Click Here
Even if Freddie's posture is ever-so-slightly better, there is no universe in which Max is 5'10". Max is a flat 5'9", tops.
MD
said on 4/Jun/15
Rob,
You have to take another look at this one. He is not taller than Freddie.
Mike
said on 2/Jun/15
wow, in bates motel season 2, when freddy stands next to him when he wakes up and has no shoes on, he's shorter! 174cm, he's shorter than Freddie highmore
MD
said on 6/Mar/15
Rob,
Can you take another look at him up against 5'9" Freddie Highmore? Not only is he not an inch taller than Freddie, but Freddie may actually be a centimeter taller than him. He needs at least a whole inch shaved off.
chrisssss
said on 4/Apr/14
Same height as freddy! 178cm
MD
said on 1/Dec/13
Looks like Rob cut off an inch, which was a competent change. We're not talking about how Freddie and Mex looked on set and on the show. It's clear at events that the two are very close in height.
MaskDeMasque
said on 19/Nov/13
Looked 5'9 range in Disconnect.
mb
said on 10/Sep/13
in everything i see him in he looks no more than 5' 8.5" it is hard to believe he is even 5ft 10in let alone 5' 11"
gian92
said on 16/Jun/13
He is max 5'9.5
Emily
said on 24/May/13
There´s no way he´s 5'11. Freddie Highmore is taller than him in Bates Motel, and i guess Freddie to be 5'10 range.
Or is that camera magic?