Mehcad Brooks Height
6ft 2 ½ (189.2 cm)
American actor best known for roles in TV series like Supergirl (as Jimmy Olsen), Desperate Housewives and Necessary Roughness.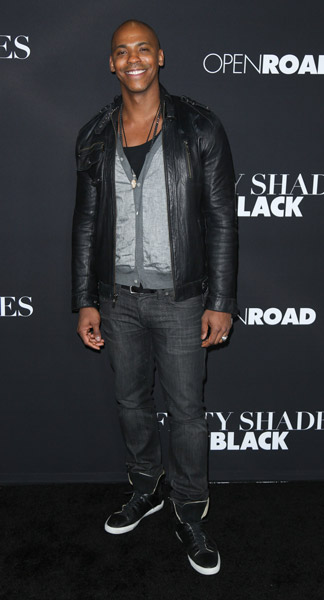 Photos by PR Photos
You May Be Interested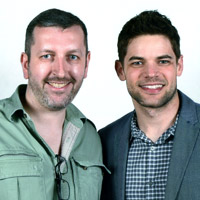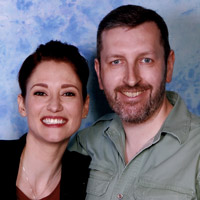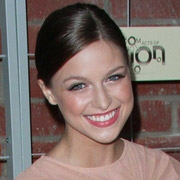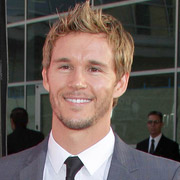 Add a Comment
34 comments
Average Guess (17 Votes)
6ft 2.37in (188.9cm)
Chris Junior Hernandez 1990
said on 7/Apr/20
He always look 189cm in Necessary Roughness.
Nik Ashton
said on 16/Jan/20
6'2.5" is about right for him!
Dream
said on 12/Oct/19
Rob, when you met him, did he have more footwear or less footwear? Also when are you going to upload the picture of you and him?

Editor Rob
Well I was in 0.8-0.9 and I don't think his were much different, I wrote down in my notes roughly same.
Dream
said on 11/Sep/19
The upgrade makes so much more sense, now!
Rampage(-_-_-)Clover
said on 9/Sep/19
Did you get to meet him, Rob?

Editor Rob
Yeah I shook his hand so got to see him up close 🤝
Rampage(-_-_-)Clover
said on 14/Aug/19
Rob, did you upgrade him some more?

Editor Rob
He looked identical in person to brandon routh. They were so close I could not pick them apart when I seen them talking, I had a stall opposite their tables so seen them a few times interact!
Junior Hernandez 1990
said on 13/Jun/19
Brandon Routh height listed now do Mehcads a justice. Posture issues is what he gets 6'2 impression from the past.
Dream(5'9.5
said on 1/Nov/18
Would you say he would edge out a young Sean Connery?

Editor Rob
I'd say he has a greater chance of that.
Dream(5'9.5
said on 17/Jun/18
Rob, what made you think of the upgrade?
I do agree with it though!

Editor Rob
On supergirl he just looks a big 6ft 2 range guy
Rampage(-_-_-)Clover
said on 13/May/18
Interesting upgrade
Junior Hernandez 1990
said on 10/May/18
One of the best upgrade.
Real Cavill
said on 4/Jan/18
@Sammy Derrick
Junior
said on 9/Nov/17
In person Mehcad might be looking the same height as 6'2.25" Justin Hartley and Jack Coleman.
Dreampuffe(5'9.5")
said on 6/Oct/17
There we go. Now I can post as my current username.
hhmmm I wonder how this would compare to Adam Driver.
Christian-6'5 3/8
said on 2/Oct/17
@S.J.H
"Strong 6'2"" basically means 6'2.25" No 6'2"-ish guy only loses a quarter inch from morning to night, don't be silly. A guy who wakes at 6'2.5" will most likely drop to 6'1.75" at night.
S.J.H
said on 18/Jan/17
Feel that Mehcad Brroks holds a strong 6'2 even at night. He might be hitting 6'2.5 in the morning
Sammy Derrick
said on 2/Nov/16
They got a buff 6'2 African American guy to play Jimmy Olsen a 5'7 red head in the comics.It's kinda weird.
moe
said on 4/Aug/16
At 1:11:28 we see Mehcad Brooks standing next to Joe Manganiello. There is clearly a two inch difference in favor of Manganiello. Cam Newton looks a little taller than Joe.
Click Here
S.J.H
said on 1/May/16
If mehcad brooks is not over 6'2 then i believe alan ritchson is not more than 6'1.5 , justin hartley is probably weak 6'2 or 6'1.75
Sarah
said on 26/Jan/16
strong 6'2", maybe 6'2.5" at the start of the day, Rob?
Editor Rob: I think I'd stick with about 6ft 2 for him.
John
said on 3/Dec/15
6'2 seems about right. I have to agree with Andrea, I believe Welling would edge this guy out.
Editor Rob: a 6ft 3 in shoes is probably more believable.
Josh
said on 5/Nov/15
Maybe 6'2.5 Seems tall on Supergirl, but he doesn't strike me as a 6'3 guy. More like a strong 6'2
MD
said on 28/Sep/15
@Andrea,
Yeah, we may not be able to see the footwear, but maybe 6'3" is too much for Mehcad...
Andrea
said on 26/Sep/15
Tom Welling looks easily taller than that next to Alan but again it's just a pic...
MD
said on 25/Sep/15
With 6'2" Alan Ritchson:
Click Here
@Sam, yeah, he does have very strange proportions which make him look way taller than he is in solo shots.
S.J.H
said on 24/Sep/15
He maybe 192cm?
Sam
said on 2/Jul/14
He's got the proportions of a taller guy with ridiculously longer arms and big hands, long thin neck and elongated-looking torso based on True Blood & an episode of SVU he did later...but in the latter, he doesn't come off any taller than the listing and is towered by NBA players Carmelo Anthony and Chris Bosh.
thebad7
said on 1/Jun/11
I know him from his small part in 2007's IN THE VALLEY OF ELAH, and more recently, from his role as Eggs in Season 2 of TRUE BLOOD. He's a big, muscular guy--he definitely looks to be around 210 lbs. As for height, I don't think he's quite 6'4", but 6'3" looks spot on for him--his build is similar to Idris Elba's. If I recall right, I think he played ball at UT Austin.
tb7
MD
said on 21/Feb/11
He's from Austin. Many people list their hometown as where they were originally from, especially in a transient place like Hollywood. Anyway, it looks to be real. Like I said, the weight looks more real, and he may be giving himself and extra inch in height.
MD
said on 20/Feb/11
Hey Rob,
It seems this guy has a myspace page:
Click Here
It looks pretty authentic, and gives himself 6'4" and 208 lbs. It hasn't been updated in awhile, but it's newer than the 2004 article and the subsequent ones that give his weight as 228 lbs. The 208 looks much more accurate, anyway. He's a big dude, but not that big.
Anyway, don't know about the height, but the myspace page is just another reference to add to the page.
[Editor Rob: that post was from Austin, Texas...

I don't know about that myspace though.]
Mehcad
said on 16/Feb/11
Hey guys. I'm 6'4".
Genie
said on 2/Jan/07
You've seen him in person, Lukas??! I'm so jealous! Where did you meet him? :)
xX-Mwah-Xx
said on 30/Oct/06
I saw him at the Glory Road premier, he ain't look no 190cm to me.He looked tall but den i'm only 5'3 so he looked long to me. That guy was buff by the way. What a voice. Sorry, it had to be done :>
Lukas the 1st
said on 24/Sep/06
This guy is a solid 6'3" ive seen him in person.