Mekhi Phifer's Height
5ft 9 ¾ (177.2 cm)
American actor best known for appearing on tv show ER and movies like Dawn of the Dead and Imposter. In 2001 he mentioned
"I'm 5'11 - I think the same as Allen Iverson"
.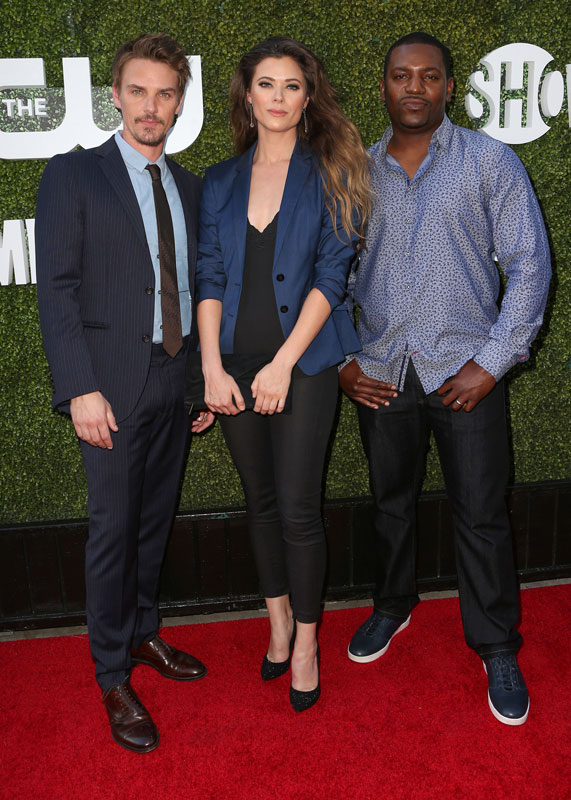 Photos by PR Photos
You May Be Interested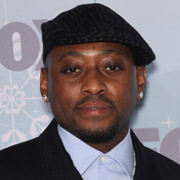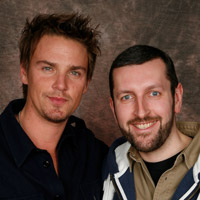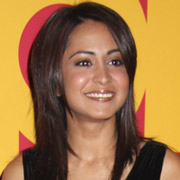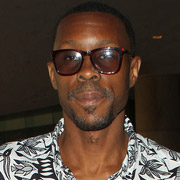 Add a Comment
29 comments
Average Guess (6 Votes)
5ft 9.25in (175.9cm)
MD
said on 29/Apr/19
@Rob,
What do you think of this photo with 5'7.75" King Bach?
Click Here

Editor Rob
I don't know if the ground is level, but when on level ground with say
Riley Smith
who I've met, he's certainly taller than how me by over an inch.
Vexacus
said on 12/Aug/17
He is 5'9.25 .
Rent
said on 12/Feb/17
If Ving Rhames is 5'11" so Mekhi Phifer can't be over 5'9"-5'9.25" max, next to him in Dawn of the dead he looks very close to 2 inches shorter than Rhames. In Clockers, he looks more close to be 4 inches under Keith David (6'1") than 3 inches. Plus, Rhames is often little slouching on the photos with Phifer that I seen. Just my opinions.
Anonymous
said on 14/Feb/13
height is hard to deduce sometimes but in that picture with larry david he's not wearing the boots he wore on 8 mile...My friend is 5'10 and when he wears his 8 mile boots he's over 6 foot 1 and with 1 inch lifts..he's definitely not average height..
jake
said on 16/Sep/11
5ft9.75in (1.77 m).
Maxwell
said on 15/Sep/11
5'7" is bogus, in Miracle Day he is a good few inches taller than Wayne Knight and is around 2-3 inches shorter than Barrowman. think he's as listed.
Mr. R
said on 4/Aug/11
I saw him last year, and he is a little closer to 5-10.
Mekhi
said on 4/Aug/11
Eminem is 5'8" and he is about 2" taller in 8 mile. So I am saying about 5'10"
linke
said on 12/Apr/11
5'9 flat
Lolol
said on 18/Feb/11
After seeing the Larry David screenshot I'd say he needs downgraded at least an inch
Anon
said on 31/Dec/10
Click Here
Next to 5'11" Larry David
DMaN1528
said on 5/Dec/10
id say 5foot8.5 he was about 2 inches shorter than ving rhames in dawn of the dead. and doesn't look much taller than gary sinise in impostor.
jtm
said on 11/Nov/10
adamz i was actually surprised that he looked that much shorter than rhames because i always knew rhames was 5'10 since he was shorter than bruce willis in pulp fiction but who knows what he was wearing.
Adamz
said on 11/Nov/10
In Dawn of the Dead, there are a few scenes with him very close to Ving Rhames and he looks a solid 2 inches shorter than him. I always thought Ving Rhames was 6' on the head and because of that I had this guy pegged at 5'10". Either Ving is taller or this guy is shorter than what Rob has listed.
leonari
said on 8/May/09
This seems accurate. On the new show "Lie to me" he doesn't look anything above 5'9.5 considering I strongly believe Tim Roth is 5'6.5. There is a clear 3 inch difference. He comes off looking taller due to good proportions and a well developed upper body. But he is never 5'11". He is totally average.
masto
said on 9/Dec/08
in the movie O Josh Hartnett only had about 4 inches on Mekhi Phifer. Josh is a solid 6'3, so mekhi is prob 5'11
Bruce
said on 4/Dec/08
if this guy is 5'10" then you have to change Idris Elba's height to 6'4" because he has 6" plus on him
leonari
said on 11/Aug/08
the guy looks short because he has a huge muscle upper body. enormous on ER. good height. 5'10 it is.
BigBoss
said on 10/Aug/08
I've seen Mekhi Phifer at a Casino before, and he was getting of the table waiting for Chris Mills to finish up, and I was taking his seat, so I started talking to him, I'm about a flat 6', and I was about 5 feet away from him and he looked the same height, I'd say 5'11 shortest, 6' 1/2'' max
dmeyer
said on 3/Mar/08
he used a 1 in platform when chatting with taller costars
dmeyer
said on 3/Mar/08
about 5'9.5 in person
jinbou
said on 22/Jan/08
jonah, lighten up. he said that 5 months ago & maybe english aint his 1st language. hell i didnt speak english until i was about 6.
hanoj
said on 13/Jan/08
Not as ridiculous as your spelling, Jon Doe. Sorry, a bit below the belt there. He looks an inch taller than Scott Grimes on ER, so 5'9" would be accurate. Not tall, not short.
Jon Doe
said on 1/Jul/07
Girls seem to be really inacurate about judging height I mean to say that Mekhi isn't much taller than Prince is rediculous!
Paddington
said on 16/Apr/07
He's taller than I imagined. He looks very short on ER, like 5'8", but that might be because of the gigantic Eastern European guy.
Talonda
said on 10/Mar/07
Dang........... brother is short for me. But he is still phine.
Jay
said on 23/Dec/06
5'10 max for sure, just watched 8 mile again and he looks about 5'9.5
Anonymous
said on 14/Oct/05
He's 5'10" flat, cuz in 8 Mile he was about 2 inches taller than Eminem(who is in the 5'8" range), although I think that his dreadlocks made him look taller in the movie.
dmeyer
said on 20/Feb/05
i worked on er and he was 177 maybe 178 cm = 5'10''