Omar Epps Height
5ft 10 (177.8 cm)
American Actor best known for roles in films such as Major League II, Juice, Against the Ropes, Higher Learning, Scream 2 and Love and Basketball. On TV he played Dr. Eric Foreman in House. In an ESPN interview he once mentioned his height and weight:
"I'm 5-10.5, 175 pounds. I'm not a big dude."
, but has also stated
"5ft 10"
as well.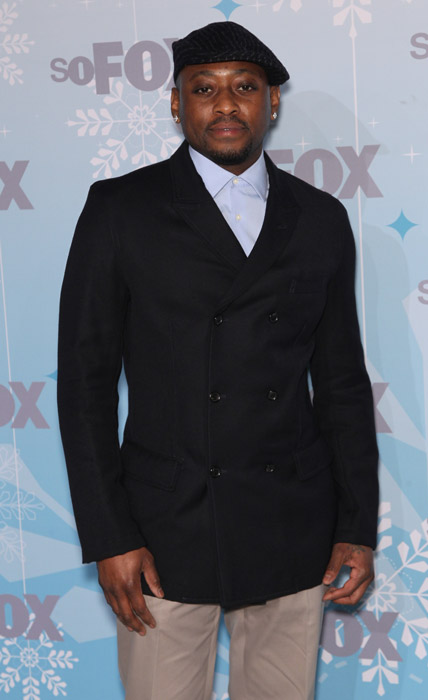 Photos by PR Photos
You May Be Interested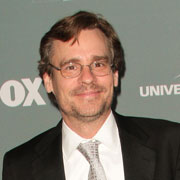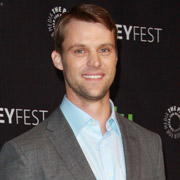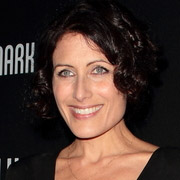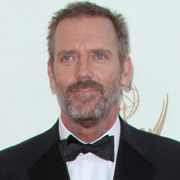 Add a Comment
76 comments
Average Guess (19 Votes)
5ft 10.05in (177.9cm)
Miss Sandy Cowell
said on 20/Jul/20
🎉🎁🎈🎂 Happy Birthday Omar! 🎂🎈🎁🎉
A Very Happy Birthday to Omar Epps, who celebrates the 47th anniversary of his birth today.
5ft10.25
🎉🎁🎈🎂🎉🎁🎈🎂🎉🎁🎈🎂🎉🎁🎈🎂
Chris Junior Hernandez 1990
said on 4/Jun/20
Same like Thomas Jane. Omar look more 5'10 1/4.
Miss Sandy Cowell
said on 19/Feb/20
Hooray! I'm so pleased to say that, following on from that sad episode, there is a more uplifting one, in which Omar's Foreman saves a couple of sick young brothers. I didn't think they'd have two heart-wrenching ones on the trot. Well done Foreman! Even House told him he'd done well, by taking the risk he took. 😘
Miss Sandy Cowell
said on 19/Feb/20
This episode of 'House' has been so sad. Omar's Foreman has lost a patient and blames himself.
House found out that the woman died from an infection caused by an injury from a bra hook.
Foreman goes home and gives his Mum a hug and a kiss.
As I said, so sad....😪
Omar gets 5ft10.25 for this lovely actor.
Miss Sandy Cowell
said on 14/Nov/19
Omar's performance in the double episode of House called 'House v God/Euphoria' is outstanding.
5ft10.
Miss Sandy Cowell
said on 20/Jul/19
Finding out that it's Omar's Birthday today reminds me just how painful it is not having a telly to watch, because right now, I should be watching the 'House' omnibus! 😰😤😭😢😝
Although I might sometimes get a little bit hacked off with Omar's Eric Foreman, (when he speaks out against life-saver extraordinaire Gregory House, who ALWAYS gets it right), I know that in order to have won himself a part in the prizewinning series as a young man in his early thirties, he must be an actor of notable worth.
I can see 5ft10 for Omar. 😁👍
Anyway, here's wishing him a very
🎂🎁🎈🎉🕯️ HAPPY BIRTHDAY! 🕯️🎉🎈🎁🎂
Sandy Cowell
said on 15/Sep/18
For some reason or other, I always saw him as taller than a flat 5ft10, so I am not going below that figure. In fact, I will opt for 5ft10.25.
Nik
said on 13/Sep/18
He's above average in just about every country! 🏠!
World Citizen
said on 6/Jun/17
Hey Big Rob, do you know how tall Khalil Kain is?
Editor Rob: within the average range I'd have said.
Omar
said on 20/Feb/17
@SammySmith 5'10" is the averag height in Europe lol
SammySmith
said on 16/Nov/16
@123kid
5'10 Is 2 inches shorter then the average white person height in the US and Europe, and it's 1 inch shorter then the average Black Man in the US, so calling it big is absurd.
I suggest you look at a map of average height in Europe...
HonestSlovene
said on 8/Oct/16
He is a legit example of a 5'10 person, looks solid/strong average.
S.J.H
said on 18/Apr/15
I thought he was 6ft? Only look struggling under 6cm shorter than 6ft2.5 hugh laurie. 5ft10 sound strange..
Mirza
said on 31/Mar/15
Omar is a tall man. But here where I live, he is not even an average.
MrTBlack
said on 9/Dec/14
@123kid
5'10" is average for a black man in USA and 5'10.5" for a caucasian.
jordydecke
said on 6/Nov/14
What the hell? I've just been watching the film 'In Too Deep' and he looks seriously much taller, maybe due to his skinny frame. But I pegged him at around 6'1 - 6'2.
Dmeyer
said on 5/Oct/14
5'10 is his very low
Iillo Thomas
said on 13/Oct/13
5-10 isn't big at all in the USA . 5-10 is average in the USA. 5-10 is tallish in Asia and many Latin American countries .
123kid
said on 12/Oct/13
How is 5'10 not big? it's above average everywhere except for maybe the Dutch.
Lorne?
said on 2/Aug/13
Omar Epps Height is 5ft10.25in/178cm. B. V v 3. I actually think he was being honest with the 5ft10.5 claim. I think he measured 5ft10.5in at some point early in the day. He then rounded down to 5ft10, or perhaps measured 178-178.5cm afternoon time. But to me he looks a strong 5ft10 guy. Look at him with 6ft Robert Sean Leanord(who is 5ft11.75 at worst) and with 5'10 people like J Spencer and Ann Dudek. Also does not look 4.5 inches shorter than Hugh Laurie. Even when Laurie stands up straight, Epps can look within 4 inches.
cole
said on 25/Jun/13
Jesse Spencer is NOT 5'9.5, considering he's allways in converse on House MD, whilst Epps and Laurie is in sneakers. Epps is still not that much taller than Spencer, often they look the same height when Epps has bigger footwear. Spencer might acutally be the 5'10.5 he claims.
Mr-KILLER-SHRIMP
said on 24/Feb/13
This listing is correct. He is a fraction taller than 5'9.5" Jesse Spencer.
Balrog
said on 15/Feb/13
Strong and legit 5'10'' guy.
Silent d
said on 15/Jan/12
5 foot 10.
LAN Jiao
said on 1/Nov/11
he is probably 190pounds nowadays. watch house md notice he put on weight. 5'10 accurate listing.
bam
said on 13/Sep/11
rob, i think his claim is accurate. It would explain the difference between him and leonard.
Dmeyer
said on 7/Aug/11
On thé shoes hé CAN look 5'11 alot but on getty image hé is similar to spencer and 1.5 -2 in under leonard
Jacob
said on 4/Aug/11
Oh come on Rob, how long will you leave his height unadjusted?
Either you downgrade Spencer, either you upgrade Epps, but no way they're the same height. A lot of people posting here and on the Spencer page have noted that he looks marginally taller than Spencer, and if you'd watch some House episodes, you'd notice yourself that Epps always comes off as slightly taller. Some people, including you, have even noticed that Robert Sean Leonard can't be 6' next to 5'10 listed Epps, as the difference in height doesn't look like 2 inches. But then again, Sean Leonard DOES look like a solid 6' next to Laurie. How is this possible that Epps looks taller than same listed height Spencer and too tall for legit 6' Leonard?
Only one explanation: Epps must be in the 5'10.25"-5'10.5" range instead of 5'10" flat. (Unless ofcourse Spencer isn't 5'10" and Leonard isn't 6' either, but going with the first option would seem a more plausible idea)
Please Rob, adjust the height!
Dmeyer
said on 24/Jul/11
Dinner 5 ft 10-10.25
Dmeyer
said on 12/Jun/11
CAN look 179 alot i think 5 ft 10.25 is possible
HUJJ
said on 1/Jun/11
5'10.5 suits him perfectly, about 1cm taller than Spencer
FrenchFrog
said on 20/Feb/11
I don't know Sanaa Lathan, but you've to mind that many women use heel. Epps must be 5'10, look in Dr.House.
Anthony
said on 12/Feb/11
Omar Epps being 5'10.5" is absurd! He's a good 5'7.5"-5'8.5" range. If you've ever seen Love & Basketball with actress Sanaa Lathan who's 5'7", he's exactly the same height as her.
Anonymous
said on 30/Mar/09
Mr. Epps looks a little shorter than Jesse Ventura in Major League 2: back in Training. The difference seemed only 2''-3''. The ad that Epp's baseball character does in the movie with an action star. It's definately in the movie. Possible camera trickery? Ventura is listed at 6'4' so I was surprised. The camera was in Epp's favour but he does give an impression of 6'-6'0.5'' maybe take an inch off if Ventura's height is inflated slightly.
trueheight
said on 13/Mar/09
in the movie "Juice" - he looks 2in taller than Queen Latifah who is 5'10 herself. Thoughts?
J Boogie
said on 24/Feb/09
Actually Sanaa Lathan and Tyra Banks are both in L & B with Omar Epps. Tyra was his fiance when he and Sanna's characters were adults.
Dude who watched a movie of his
said on 23/Dec/08
In the movie "Love and Basketball", he dunks the ball in one scene (where he breaks his leg); I think he's definatly at least 5"10
C.
said on 4/Dec/08
Sanaa Lathan is in L&B, not Tyra Banks. So yes, he is taller than Sanaa Lathan who's 5'7". He's correctly stated here. No way would he claim 178 if he was actually 180.
anonymous
said on 21/Oct/08
he was taller than 177cm tyra banks in love and basketball. He looks short but i think he's just under 6 foot maybe 180cm. In house he is towered by hugh laurie.
Lenad
said on 25/Sep/08
I agree Dmeyer he looks about 5'10.
dmeyer
said on 24/Sep/08
looks 5 ft 10 in house
fool
said on 6/Aug/08
dat was tyra banks in higher learning
bronxboii
said on 30/Jul/08
that wasnt tyra banks in higher learning
Daniel
said on 9/Jul/08
I watched a movie in which Epps was at most 3 inches shorter than 6'3''-tall Samuel Jackson
Anonymous
said on 7/Jun/08
i think he might be 5'9.75 anonymous below me:i think u mean higher learning lol
Anonymous
said on 26/Mar/08
he looks 5'10 most of the time. he was taller than tyra banks in higher education, mustve been a camera trick
Anonymous
said on 19/Mar/08
I think he looks pretty much 5'10" consistently. I don't think he wears lifts either.
Lmeister
said on 25/Jan/08
Nevertheless he is at least 2 inches taller than Taye Diggs you can see it in the Wood.
Lmeister
said on 25/Jan/08
I noticed the same as Daniel. He was taller than Jude Law, but he has put 5ft11.5 to his myspace site. I think he is max 5ft10 sometimes looks a lot shorter.
Daniel
said on 13/Sep/07
If Omar is only 5'11'' or even less than that as you all say, How come he manages to look very tall in most of the films he works in? If you got Jude Law listed here at 5'11'', then Epps must be listed as 6ft, since he looked at least 1 inch taller in the film Alfie, that I just happened to watch last night
JB
said on 5/Jul/07
Lies! Check his myspace page. He wears lifts. I posted the link, but Rob never posted it. You can search for him by using his name.
There is a pic where he's standing next to an SUV, wearing flats. The evidence doesn't lie.
Also, he was way shorter than Larry David on an episode of Curb Your Enthusiasm
[Editor Rob: what does this suv picture prove? The guy's feet can be seen in many episodes of house where the shot doesn't cut from when he's sitting to standing...Billy Kennedy wears converse sometimes on that show, his height varies by 0.6 inches a lot because he goes from converse to shoe.]
glenn
said on 5/Jul/07
not sure rob.we will soon find out.
Franco
said on 4/Jul/07
i think he is no less than 178cm and his posture is very good, he always walks around in a sort of " IM THE LEADER, BOSS, I OWN EVERYONE" style, that kind of posture can make him look even taller.
id say 178cm no less.
glenn
said on 4/Jul/07
house cast rob? not sure.you mean new? i have 100 pics i havnt printed yet of new shows.maybe its in that pile.
[Editor Rob: just mean if you've ever met any of the other cast from the house tv show like Hugh Laurie.]
MarkMark
said on 4/Jul/07
If we compensate for the lean and camera distance in Glenn's picture, he looks about an inch and a half taller than Glenn, which puts him at 5'9.5".
Derek
said on 3/Jul/07
At least 5'10". 5'10 1/2" could be his morning height.
Josh
said on 3/Jul/07
he looks a bit under 5'10 more like 5'9.5 and hes trying to look as tall as posible next to glenn he could be just 5'9.
glenn
said on 3/Jul/07
notice his stretch in my photo.yeah,he was 5-10.taller than i remembered.
[Editor Rob: you ever seen any other House cast, Laurie/Jesse Spencer. I still watch that show, can't bear ER or Grey's.]
antron
said on 3/Jul/07
When he says "im not a big dude" he is right. If you are average height (which he is if he is 5'9" 5'10") then you are not big. I'd say you can be a 'big dude' if you are 6' and over. He didn't say he was a small dude, just not big.
Alex
said on 3/Jul/07
In Higher Learning he was towered over by 6'3-6'4 Micheal Rapaport. One scene he looked like a head taller but the floor level may have been different. He only looked 5'9 anyway.
Franco
said on 3/Jul/07
i studied this guy very well, i stick to the 5'10.5 however JESSE SPENCER is 5'10 flat, not 5'10.5 as stated somewhere else ;)
epps = 179cm
dmeyer
said on 13/Feb/07
5'10 seems more realistic
Franco
said on 13/Feb/07
most of the time in HOUSE he looks pretty tall like 6'0 and i assume he's wearing elevators, unless its a camera trick.
honest? id say he is 5'10.5 indeed.
Height Tracker
said on 25/Dec/06
In "Breakfast of Champions" Willis had at least two inches on Epps in their scenes together. I think Epps is about 5'9".
Glenn
said on 7/Nov/06
Epps I believe told me 5-10.he can look shorter.
dmeyer
said on 6/Nov/06
i think he is closer to 5'10 since bruce willis was more than 1 inch taller than him
Anonymous
said on 27/Aug/06
Omar Epss must be about 5'8. He was just on the Emmys w/ katherine Heigl who is supposedly 5/9, and she looked to be about 3 inches taller, in heels I assume.
actor
said on 16/Aug/06
i do background work in hollywood. just finishing working on the set of the show "HOUSE" and while i was walking outside on the lot of Twentieth Century Fox i ran into omar (nice down to earth guy) and i would agree that he is about 5'10"
Glenn
said on 22/Jul/06
Tyra is 5-9.5.maybe 5-10.
Ken
said on 27/Apr/06
No WAY. Omar epps is right around 5'8!!! I wish I could bet my posts on this one. Also, I've never seen him look shorter or taller than this.
sean
said on 26/Mar/06
if omar epps is 5-9, jude law is 5-9. (alfie pics)
Glenn
said on 20/Mar/06
He looked 5-9 to me.
Jason
said on 20/Mar/06
5'10.5's probably in shoes. I think he was even listed in the film ''Higher Learning'' as 5'9''. He played a college sprinter.
JR
said on 20/Mar/06
He said he's 5'10.5 which is 2 inches more than the average height in North America and then he said he's not a big dude... and 175 pounds is average for men (and he got muscles more than fat)... sounds odd to me.
I think he's 5'8 or 5'9 at the most.
Glenn
said on 30/Nov/05
its possible.though when I met him,he appeared more like 5-9.
Ball-A-Hallic
said on 28/May/05
I agree O does look 5'10-5'11 I always figued he was that height, but still 5'10.5 is big for a dude that's just about average so he is'nt small like he quotes