Robert Sean Leonard's Height
6ft 0 (182.9 cm)
American actor, best known for playing Dr. James Wilson in TV series House.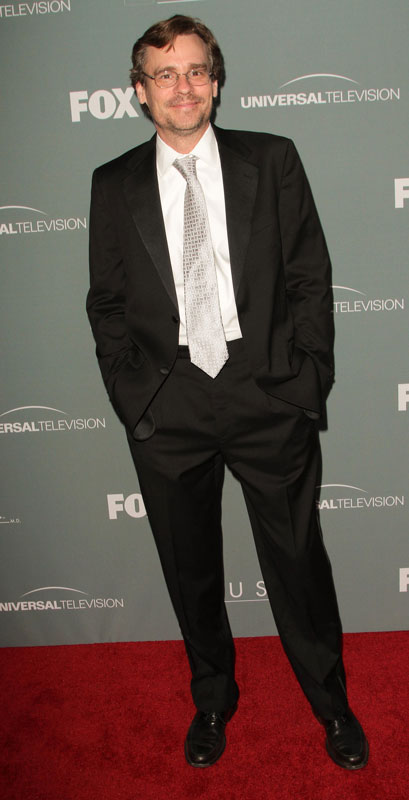 Photos by PR Photos
You May Be Interested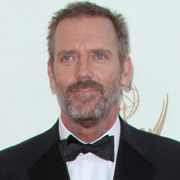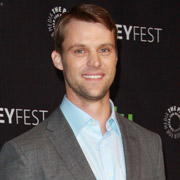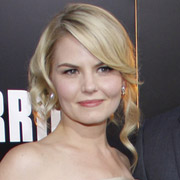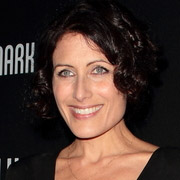 Add a Comment
52 comments
Average Guess (23 Votes)
5ft 11.85in (182.5cm)
Miss Sandy Cowell
said on 4/Mar/21
🎂🎁 Belated Happy Birthday Wishes to Robert Sean Leonard, who celebrated his 51st big day on Sunday 28th February just gone. I hope he had a very enjoyable time and enjoys a wonderful, healthy year ahead. 🎁🎂
6ft. 👌😁🍻😄👍
Miss Sandy Cowell
said on 28/Jul/19
House is always pinching his food - SO FUNNY! 😂🤣😂🤣😂
6ft.
Miss Sandy Cowell
said on 26/Jul/19
Cutting House's cane in two indeed!
Well, at least he found it funny!
6ft.
Spencer
said on 5/Jul/19
Looked 6'0" in Dead Poets Society.
Miss Sandy Cowell
said on 29/Jun/19
Yes, I did just see pushing 6ft for Robert as he walked along with Hugh just now!
Okay then, 6ft this time round.
CIMD
said on 27/Feb/18
Probably around 5'11.5"
Sandy Cowell
said on 12/Nov/17
Well, blow me down! I'd never have thought 'Wilson' (from the series 'House') was all of 6ft! It just shows you how standing with a taller person can reduce the look of one's height! That taller person is Hugh Laurie, and I thoroughly recommend that Robert Sean Leonard stands with the shorter 'House' actors should they ever get together again because he doesn't by any means look below 6ft in this particular photo; it's just with Hugh Laurie!
That's quite an eye-opener to me! I'll give him 5ft11.75. I was expecting a good inch less!
Balrog
said on 6/Jul/17
With the downgrades of Bale and Laurie this listing should go down aswell.
HonestSlovene
said on 1/Oct/16
Looks like a solid 5'11/180 cm man next to Hugh, who is probably 6'2/188 cm and was 6'2.5"/189 cm at peak height or very near that. 5'11.5/181-182 cm range is also a possibility, just nothing over that. So I'd say 5'11.5"/182 cm
grizz
said on 16/Jan/16
Rob,you don't believe his listing, recently downgraded Laurie's height-I think it's logical that you downgrade Robert,too.
He's 5'11.5 IMO
Ferris
said on 30/Dec/15
@Editor Rob,
Yeah but a full 6ft seems just impossible 2 me.
182 could b better listing Rob?
Ferris
said on 29/Dec/15
@Editor Rob,
I agree with the poster below, he looks more 5'11ish with Hugh Laurie and the fact that u said that he's not much taller Omar epps points to being 1inch max between the two!
don't u think theres more than just 2 inches between the two
Click Here
Click Here
i can't imagine him edging out Rowan Atkinson standing next to Hugh
Click Here
Rob, i think its time to downgrade him to 5'11" range or maybe 5'11.5" max.

Editor Rob
in the almost 6ft range is a possibility, he could look it on House.
Marcus
said on 26/Dec/15
Never looked a full 6 foot to me. Laurie also looks about 3 inches taller than him on red carpet pictures (see below). I'd say a downgrade to 5'11,5" seems warranted, Rob? If you watch Swing Kids I think Bale also edges him out by about a centimeter.
Click Here
Click Here
Jake: 1.84 m- 1.85 m
said on 15/Feb/15
He looked around the 6ft mark in Dead Poets Society.
Sam
said on 20/Dec/13
Leonard and Bale are right around the same height, the six foot mark.
Sarah
said on 11/Dec/13
6'0" even. About 2 inches shorter than Hugh.
Lorne
said on 17/Sep/13
He is taller than 5'10 Anne Dudek, in heels! that means he's hitting 6'1 in dress shoes. All things considered, I think this listing is correct, I do think he'd edge out Bale today, just has horrible posture. At worst, a fraction under, but I think he could 6ft standing up straight.
cole
said on 16/Jul/13
I think he gives a 6ft impression on House. Especially next to Hugh Laurie I think he holds is own quite well. Like here for example:
Click Here
Click Here
Click Here
Click Here
But if you find pics outside the set in recent years, and sometimes on the show, I think he looks closer to 5'11 range.
He can look barely taller than 5'10 Omar Epps and 5'10 - 5'10.5 Jesse Spencer:
Click Here
Click Here
Should he perhaps get a slight downgraded, Rob?
Balrog
said on 1/Apr/13
You might take into consideration than Bale wasn't even 20 years old in Swing Kids. But those two are probably the same both weak 6 footers.
Lorne?
said on 30/Mar/13
He's define neatly 6ft. He is at least as tall as Christian bale, and looked a fraction taller in swing kids. Remember that epps is actually a fraction over 5ft10. (IMHO)
Hew
said on 5/Jan/13
His posture is horrible, at his worst he probably hits 5'10.5, but when he stands up straight he's 6ft for sure.
Silent d
said on 15/Jan/12
I think he is 6 foot but they make him look 180cm on the show for some reason.
B.E.
said on 13/Jan/12
Came across this thread pretty randomly. I went to high school with him in Ridgewood. Were actually in a play together (Camelot). I am a solid 5'11". He is taller. 6' is spot on.
Triplescrew
said on 6/Dec/11
I do not believe he is 6'0", someone who I am close with just met him and said he wasn't even as tall as I am (weak 5'11"). He should probably be downgraded to around 5'10.5".
Mr. R
said on 9/Aug/11
I stood next to him in New York. He is a full on 6 feet.
Dmeyer
said on 7/Aug/11
A 6' dude than walks like a 5'10.5 like éd norton
dmeyer
said on 24/Jul/11
actualy can look 6 ft on getty images near laurie and epps
dmeyer
said on 24/Jul/11
on the show he mostly looks 2.5 in under laurie , bu same height as 5 ft 10 epps , near laurie can look 5ft 11.5-6 , near epps 5 ft 10.25 10.75 , tricky guy
Anon.
said on 23/Jun/11
I saw Leonard tonight in a play and he was easily 6 foot. When he signed my playbill he towered over my 5'2''
Jacob
said on 19/Jun/11
Rob, take a close look at these pictures:
Click Here
Laurie looks an easy 3 inches taller than Leonard
Click Here
: Here Leonard and Epps look nearly identical in height, given the fact that Leonard is slouching a little bit (but closer to the camera) i'd say maximum a strong inch difference if he stood up straight: Leonard never looks more than an inch taller than Epps while never really looking only 2 inches shorter than a slouching Laurie.
Come on, Rob, you can't possible argue that Leonard is 6' and Epps is 5'10". There is no possible way you could see a two inch difference between them. Either Epps should be upgraded to 5'10.5" or Leonard should be downgraded to 5'11.5".
Jacob
said on 12/Jun/11
Rob, is it possible to downgrade Robert Sean Leonard? I don't think he looks 6' at all, he mostly looks only a strong inch taller than Epps and nearly always looks 2 inches smaller than Laurie in House, and Laurie ALWAYS has a bad posture due to him walking around with a cane and generally having a slouching posture.
I personally think he should be downgraded to 5'11.5" at least, but next to Epps, he never looks 6', so even 5'11" comes in to consideration.
What do you think, Rob?

Editor Rob
I've not seen much house since first 2 seasons, but I thought he was pretty near 6 foot mark on it.
matthew
said on 8/May/09
He does not seem very tall because almost every actor in House are tall. Laurie 6'2.5", Jesse and Omar 5'10"
Mark
said on 10/Mar/09
In House Hugh Laurie is a bit taller than Robert. I think 6-1. Laurie is 6-2,5. I would say Robert is 1,85 and Laurie 1,89
Anonymous
said on 11/Jan/09
He's very tall but doesn't seem because of the eccesive height of 'House', who's too tall!!
Mr. R
said on 28/Jul/08
Saw him on Broadway. Very close to 6-1.
Anonymous
said on 27/Jul/08
He's 6'1. He looks the same height as Kurtwood Smith in Dead Poets.
Zac Luedowski
said on 26/Jun/08
I met him on the set of House, M.D. He said he was about 6.
LD50
said on 9/May/08
Sounds right, his posture is horrible.
Bozo
said on 17/Mar/08
He looked about 1 cm taller than Christian Bale in Swing Kids.
Jake Is Back
said on 8/Mar/08
This guy isn't 6'.
VRF
said on 18/Feb/08
I've read an interview some time ago and I remember the writer said something about how tall he was, he must be taller than he seems.
Sara Olivia
said on 18/Oct/07
Robert Sean Leonard looks taller than 6'0". He is the quintessential tall, dark, and handsome man.
dmeyer
said on 26/Sep/07
if mr r say close to 6'1 he is gotta be 6'
Anonymous
said on 30/Aug/07
Yeah, he is at least 183, I heard from people who met him that he's much more taller than he looks like. And he looks tall in House too.
And RSL is the cutest guy ever, I love him. :)
Franco
said on 13/Feb/07
in almost all episodes of HOUSE he is only 2 inch shorter than house.
he is 6'0
Anonymous
said on 9/Jan/07
He is atleast 6' if not 6'1. Watch the dead poets society and he always comes across as tall and even in some scenes the same height as kurtwood smith who is 6'1.
Jake W.
said on 3/Nov/06
He is still not 6 feet tall.
Jake
said on 26/Jul/06
He is not 6 feet tall.
Glenn
said on 21/Jul/06
I agree.he can look that.I say 5-9ish is the real truth.
Viper652
said on 20/Jul/06
I think Omar is closer to 5-8.
Glenn
said on 19/Jul/06
Omar himself told me he was 5-10.and he can look shorter.I hung out with the guy in clubs many times.
Mr. R
said on 17/Apr/05
Okay Rob, here you go. I saw RSL on Broadway the same night I saw Tony Danza, Kevin Spacey, etc. I was standing there when he came out, and he stopped in front of me to talk with someone. I sized him up, and I actually believe that he is on his way to 6'1". I'm new at metric, but I would say he is about 184-185 cm. He is taller than he seems.