Melanie Laurent's Height
5ft 2 (157.5 cm)
French actress, best known for films like Inglourious Basterds, Beginners, Now You See Me, Enemy, 6 Underground and By the Sea.

Photo by kathclick/BigStock.com
You May Be Interested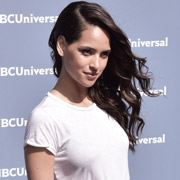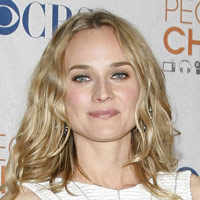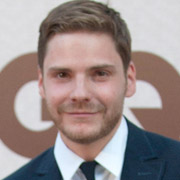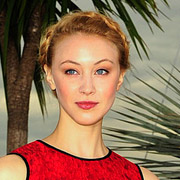 Add a Comment
16 comments
Average Guess (15 Votes)
5ft 1.8in (157cm)
Futy Adore
said on 8/Sep/21
If she's 5'2"(which i tottaly believe), Elle fanning is not even close to 5'9" aw she claims.Laurent direct Elle in 2018 .Elle was 19 at the time, and they were, in High heels, 4 inches(10 cm) apart of each other on the pictures.You can claim Melanie's heels were higher than Elle's.But Elle's was higher.Just google them together.You'll amaze with 5'6" Elle(and probably 5'6,5" Zendaya _who took some pix with Elle in the year following;and 5'9" Nicole Kidman_who worked with Fanning in "Stranger we love").
Miss Sandy Cowell
said on 22/Feb/21
Belated Birthday Wishes to the lovely Melanie Laurent, who celebrated her 38th Birthday yesterday.
5ft2. 😁🎂💐🎊🌹 XXX
Chris Junior Hernandez 1990
said on 14/Jul/20
She can pull off 5'3 with Elle Fanning.
Miss Sandy Cowell
said on 15/Jun/20
This girl is just so great! I found her totally addictive in 'Inglourious Basterds', and I sincerely hope that I get the chance to see her in many more productions. I love her green cat-like eyes!
Five foot two. 😘
Chris Junior Hernandez 1990
said on 27/May/20
I wouldn't pegged her smaller than 5'2.
Miss Sandy Cowell
said on 21/Feb/20
💐🎂💝 Happy Birthday Melanie! 💝🎂💐
Wishing the delightful French actress Melanie Laurent a Very Happy 37th Birthday! Loved her in 'Inglourious Basterds', and was very sad when she was killed. She portrayed such a brave young girl.
5ft2. 👱‍♀️🎉🎈🍰🥂
💐🎂💝🎉💐🎂💝🎉💐🎂💝🎉💐🎂💝🎉
meezemak
said on 26/Feb/18
French are average height. Everybody who travel in France and Europe know that, but french actors are like hollywood actors, mainly short.
Peter175
said on 12/Feb/17
I notice that French seem to be very short for Europeans.
Giorgi
said on 13/Jan/17
She's amazing. And the height is Ok.
Sandy Cowell
said on 23/Oct/16
I have only seen Melanie Laurant grace our screens in Inglourious Basterds but she made such a brilliant debut in this film that I know I would love to see much more of her!
It comes as no surprise her being 5ft2; you see her in this film playing a dark-haired teenager running for her life in 'Chapter 1', her whole family having been wiped out. Then later she reappears as a savvy blonde-haired cinema owner, hell bent on revenge! Her performance is so good in this atmospheric masterpiece that her height never came into my head, but it makes sense that she'll have passed as a more convincing teenager if she is on the small side!
Sam
said on 30/Dec/14
I think she made Ewan McGregor look kind of tall at times in Beginners.
Lena89
said on 4/Sep/14
Wow I'm surprised, I definately thought she was taller.
I've would have estimated her to be around my height at 5'4".
Sam
said on 3/Sep/14
Not really surprised in my case, she definitely seems to have a petite look. Very attractive to me BTW.
Arch Stanton
said on 21/Mar/14
Surprising she's this short!
dmeyer
said on 2/Feb/07
easy 5 ft 11 in that pic
Viper652
said on 30/Sep/06
Couchscout says he is 5-10. Interesting