Daniel Bruhl's Height
5ft 9 ½ (176.5 cm)
Spanish born German actor best known for roles in films Inglorious Basterds, Good Bye Lenin, Rush and The Fifth Estate.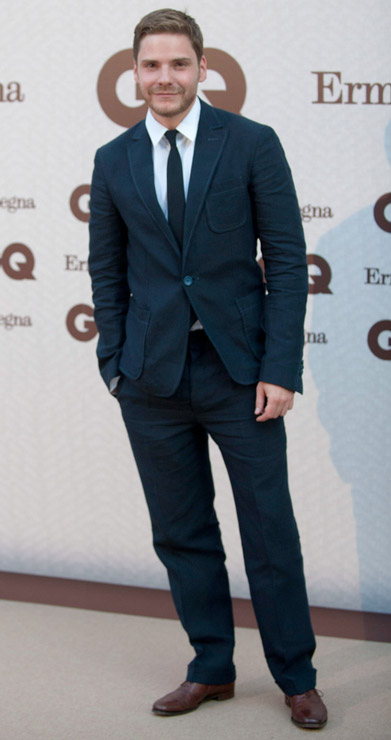 Photos by PR Photos
You May Be Interested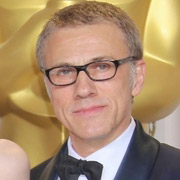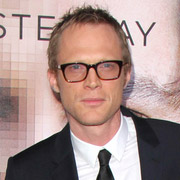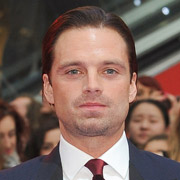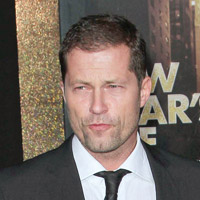 Add a Comment
25 comments
Average Guess (24 Votes)
5ft 9.41in (176.3cm)
BenSolooo
said on 13/Jun/21
Okay Last year I thought he was 177cm but I changed my mind. I feel like 176cm is about right! In The Falcon and the Winter Soldier he wears some boots with thick heels so it would make sense that he might look taller then Mackie!
He looks 176cm next to most actors! Sometimes he can appear a bit less than that and sometimes he can appear a bit taller than that, but that's probably because of position and shoes!
Great actor and as a German myself I think it's Kind of cool how far he has come and that he plays a Marvel villain!
Frank Col
said on 16/May/21
Looks taller than Anthony Mackie and the same as Sebastian Stan in the Falcon and the Winter Soldier. You can't really take movie height comparisons as relevant but it seems odd they would show him taller than Mackie if there were lifts involved etc. I agree his stated height and think if anything the other two guys stated heights on here is incorrect. Most of the Marvel actors are under or level 5ft 10 apart from Hemsworth, Evans and Cumberbatch but only Hemsworth is a truly tall guy.
Yvee
said on 29/Apr/21
I think he's closer to 1.77 or even 1.78 than to 1.76. I saw a pic of him next to Michael Fassbender and Michael seems to be just 2cm. taller than Daniel.
Thing is, Daniel usually stands in postures that made him look shorter. I just saw a picture of him next to Tom Holland where he has to incline considerably in order to look the same height, and even in that position, his shoulders tower over Tom's by approximately four or five centimeters.
ALEXIZ/180cm
said on 22/Apr/21
176 cm max
Mani
said on 7/Mar/21
Hey rob what do you think he is closer to 176 cm or 177 ?

Editor Rob
could edge towards 177 more than 176, the more I've seen him in films.
Miss Sandy Cowell
said on 16/Jun/20
🎉🎂🎁🎈 Happy Birthday Daniel 🎈🎁🎂🎉
I thought the name rang a bell just now when I saw him on the Famous Birthdays website, and so it should do since I've been watching 'Inglourious Basterds' all weekend....📺😲
Daniel looks taller than 5ft9.5 in the above picture. I've taken note of the height most voters see him at, and it would seem that I'm pretty much alone in my thinking! Anyway, have a great 42nd Birthday, Daniel!
So 5ft9.5 it'll be! 😁👍🌞
🎉🎂🎁🎈🎉🎂🎁🎈🎉🎂🎁🎈🎉🎂🎁🎈
RubenSolooo
said on 2/Jun/20
177cm is what I think he is. Maybe his posture makes him sometimes look a bit shorter, but not by much and not for me. Saw a picture of him and Tom Schilling(another German actor) who is supposedly 170cm. He looked more than 6cm taller, at least from my knowledge.177cm is what I'd settle for him.
KeegsGoneHam
said on 6/May/19
Rob, could you please add him to the Marvel Cinematic Universe category since he played Baron Zemo in Civil War. Great Listing and Thanks!
MAD SAM
said on 14/Jun/18
Bad posture he's bent everywhere ... gonna give him 177 cm
Starlo
said on 26/Jan/18
Surprised to see him hold up well next to Luke Evans in The Alienest. Definitely gives off a 5'10 appearance on the show, but ya never know with shoes I guess.
Adamz
said on 11/Aug/17
could be 177cm, not less than 176.
Guy10do
said on 26/Jun/17
Looked 5'9.5-5'10 in Civil War
ana
said on 10/Jun/17
176 in mant listings, docs and interviews
Dingus
said on 23/Jun/16
Google has him at 5'09.00". He seems a bit to hight for that listing. I would say that 5'09.25"-5'09.75" is where he is at.
Hypado
said on 29/Jan/15
Daniel Bruhl's height is 5ft 9.5in (177 cm)
This.
Realist
said on 5/Oct/14
Ah have been waiting for this moment, Rob 5'10 is finally up on the infamous movie website, from an honest 5'9.25 to straight 178. Its not G's level of lying but still( :O ).
Yeah i think 176 cm listing would be better for him here. Entry into hollywood is like a height lying radius or something.
rockitbaby
said on 31/Jul/14
This is him next to 6'0 Benedict Cumberbatch. He's probably 1,76m =)
Click Here
hanyamaru
said on 25/Mar/14
5'9? he's good actor!
cole
said on 22/Feb/14
176 cm I'd say. You could argue 177, but nothing over that.
Moke
said on 31/Jan/14
His name is written with an "ü", not an "u".It's called an "Umlaut" and it's used in german languages.

Editor Rob
the names are stored in the English language equivalents. Any accents or umlaut's generally won't be shown.
jtm
said on 28/Nov/13
ron howard is 5'7 range nowadays if this listing is accurate.
Realist
said on 28/Nov/13
Strong 5'9 176 cm
kevin
said on 27/Nov/13
im from germany and hes listed as 176cm for basically his whole career
Koolar
said on 26/Nov/13
A very strong 5'9 176 cm
Koolar
said on 26/Nov/13
Not more than a strong 5'9 176