Meredith Eaton's Height
4ft 0 (121.9 cm)
American actress, best known for playing Matty Webber on TV series MacGyver (2017), Bethany Horowitz in Boston Legal and Emily Resnick in Family Law.
She mentioned once
"[Haggis, Creator of Family Law] said to me, 'I will bring it up in the first episode, and where it is relevant we will talk about it. But you are going to be a lawyer who happens to be 4-foot-3. You're not going to be a dwarf lawyer.'"
On her imdbResume she listed her Weight as being
"85 lbs"
.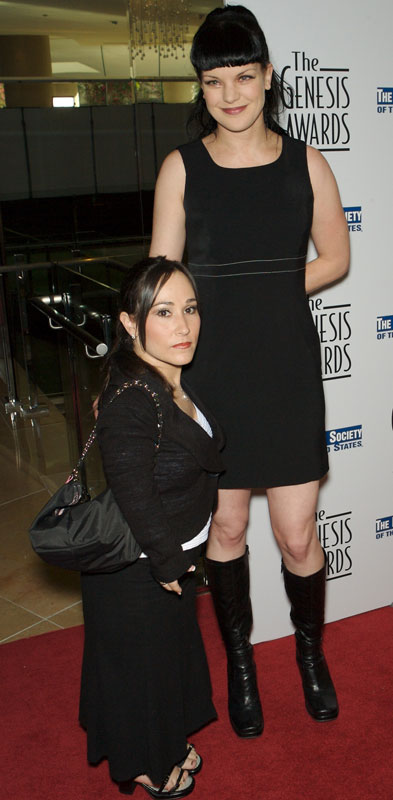 Little person, short statured, dwarf, these are preferred & acceptable terminology when referencing someone with dwarfism.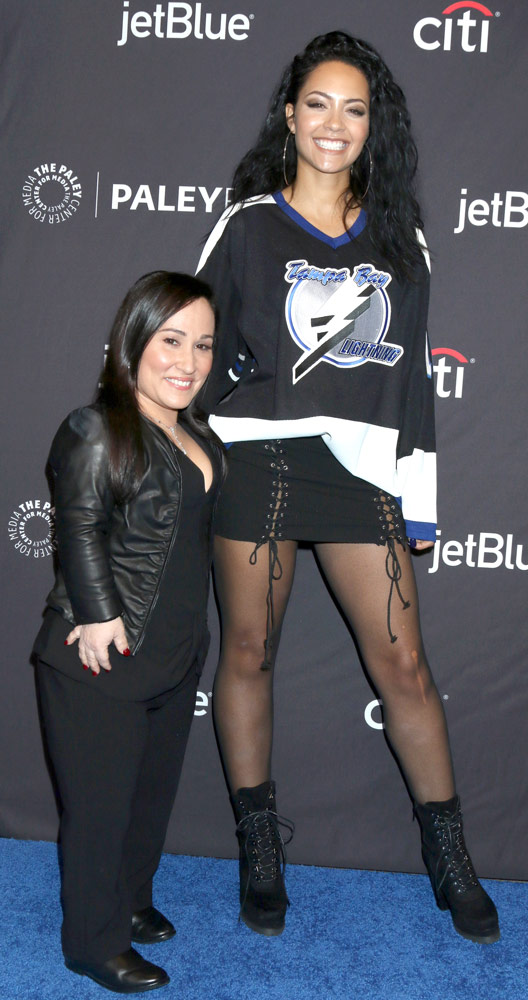 Photo by kathclick/BigStock.com
You May Be Interested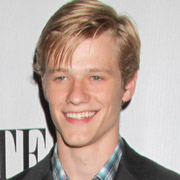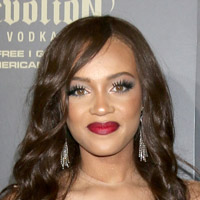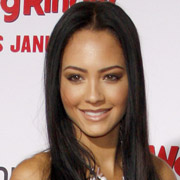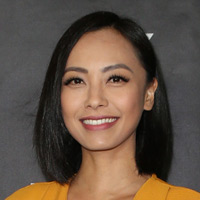 Add a Comment
14 comments
Average Guess (12 Votes)
3ft 11.71in (121.2cm)
Leesheff85
said on 24/Oct/20
4 foot is about right as tristin mays must be 5ft 7ish here and meredith looks a good 4 or 5 inches below tristans shoulder in heels herself
Infalible
said on 25/Sep/20
125 cm
Aidan strong 5'10
said on 29/Mar/20
there is a shortest men category how about one for shortest females?
Oz
said on 7/Jan/20
@Rob Can she be 3'11? Should be more lovely, she looks good with good proportions.

Editor Rob
around 4ft, but 3ft 11? It's harder to say.
Nik
said on 21/Oct/19
This lady really does light up celebheights!

Editor Rob
It's refreshing that on MacGyver, her character's height isn't at any time really 'joked' upon. She's a boss who just happens to be 4ft tall and the other characters don't treat her differently.
lee168cm
said on 1/Dec/17
Rob do you reckon the top of pauleys shoulders would be about the five foot mark when she's in 3 inch heels like this?
Anonymous
said on 1/Dec/17
You got to be kidding me the tall chick is easy 5'9 the other is roughly 4'
Paul NS (6ft0.5)
said on 27/Nov/17
"She" meaning Pauley of course since that wasn't clear last time... :P
Paul NS (6ft0.5)
said on 27/Nov/17
Yeah probably an exaggeration, assuming they both had equal footwear Meredith would come up to about her neck if she was 5'3
EM
said on 26/Nov/17
Uh - I think more likely around the chin of someone closer to 4'9" than 5'3"... But yeah it's obviously still more than just a 15" difference.
Bobby
said on 26/Nov/17
Paul, I didn't mean Meredith, I meant Pauley. I couldn't tell from this angle how tall she was, but she looks 5'3 but is actually 5'9.
Paul NS (6ft0.5)
said on 25/Nov/17
Meredith would be around her chin if she was 5'3, lol.
EM
said on 24/Nov/17
Her face looks unusually normal for someone at such an extreme height, I'd say more closer to what Hollywood likes than the taller woman she's photographed with! Obviously very short in height and looks roughly 4 feet.
Bobby
said on 24/Nov/17
How is the other woman? Around 5'3?
Editor Rob: more 5ft 9 than 5ft 3.