Michael Cudlitz's Height
6ft ¾ in (184.8 cm)
American actor best known for his roles on TV series Band of Brothers, Southland and The Walking Dead. On his twitter he once mentioned his height, saying he stood
"6'2""
.
Photos by PR Photos
You May Be Interested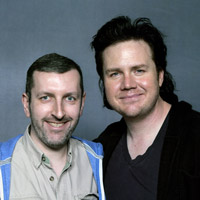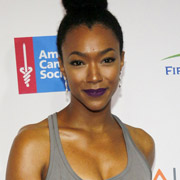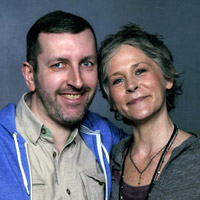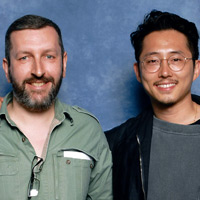 Add a Comment
53 comments
Average Guess (39 Votes)
6ft 0.71in (184.7cm)
190.5/189.5
said on 5/May/20
I always thought this guy was at least my height back in the day on The Walking Dead, I guess because the rest of the cast is average/small. Also thought the Governor was like 6'4" lol. Listing seems accurate 6'0.75".
Vsquad
said on 29/Mar/20
Michael has only ever looked 6ft max to me, especially next to Ben Mackenzie back in their Southland days. He only held up next to The Rock on Ballers because he was wearing boots (vs Rock's flats), and he still wasn't as tall as him.
He also doesn't look taller than Ross Marquand or Josh McDermitt, and only edges them out when he wears those cuban heel boots like Brad Pitt.
Jkiller
said on 26/Feb/20
He can pull off 6'1 pretty convincingly. Not any taller than that though.
sulu2019
said on 14/Sep/19
After this listing got a quarter inch downgrade, it seems like my height can be anywhere from 6ft 0.75 to 6ft 1 (which is 5.25 to 5.5 inches taller than my dad's peak height)
Public Enemy
said on 1/Sep/19
Click Here
With Sheamus in boots.
Current 185 cm
Sotiris Gravas
said on 29/Aug/19
This guy looks to be max 6'0" when not wearing boots... seen here w/ 6'0" Tom Hanks (2001):
Click Here
In boots w/ listed 5'8.75" Chris Hardwick (2016)...
Click Here
In similar footwear w/ 5'9" Shawn Hatosy (2012)...
Click Here
W/ 5'9" Luke Perry and 5'6.5" Jason Priestly (2013)...
Click Here
He doesn't look much taller than listed 5'11.75" Josh McDermitt:
In similar footwear (2015)...
Click Here
Footwear...
Click Here
(2017)...
Click Here
If anyone is interested, I posted more pics of him on The Rock's page.

Editor Rob
I last seen Michael a few months ago, and I can see how at times he might look 6ft, as I've seen him look in that range in person...but, when he stands tall he looks over 6ft, how much is debatable, a weak 6ft 1 maybe.
Luker
said on 23/Feb/18
Still believe this to be over-listing. He looks like a 6 ft flat or strong 183. He's always just seen (both on TV and his own life) in cowboy/combat boots and such.
Anonymous
said on 3/Dec/17
This guy is 5.11 he's definitely under 6 foot my friend met him had pictures with him he's 6.2 and he's at least 3 inches taller than this guy
BlueHead
said on 28/Jul/17
full 6'1 , his hair helps him to look taller
berta
said on 25/May/17
after sein hm beside the rock i cant se him taller than 184,5-185,5So my guess is that he is 185 cm flat with chanse of going under 2 mm but alwys have boots on that make him look like a legit 6 foot 1 guy with chanse of be close to 186.
Shredder
said on 29/Mar/17
No Rob lol , I meant Jefferey Dean Morgan.

Editor Rob
no I've never seen him either.
Shredder
said on 28/Mar/17
Rob , did you meet Morgan?

Editor Rob
Lennie? I've never met him.
Canson
said on 27/Mar/17
Great job in Negotistor lol
Shredder
said on 27/Mar/17
Rob , this guy looks to have a slight edge on Jefferey Dean Morgan , So you think this guy is max 6'1 than could Morgan be under it?

Editor Rob
well, I think they both are very close to 6ft 1 in reality...
Andrea
said on 27/Mar/17
A bit like what happened with Kim Coates? I don't watch TWD but I vaguely remember this guy in Prison Break... Will you ever post his (and Kim's) photo??? After all, there's a big number of celebrities that look noticeably shorter than their listing (with you) on here, so it shouldn't be too much of a problem 😜 You say this guy looked 6'1 at most... How tall at worst? 6'0.5?

Editor Rob
having just checked some photos from the event, I realise his boot was reasonably thick, so there is a chance he is more weak 6ft 1 than a strong one, put it that way.

I keep meaning to do a page of failed photos, ones that the actor either refused to stand or just dropped too much height to be of any use!
Rampage(-_-_-)Clover
said on 27/Mar/17
Rob, did you meet this guy?

Editor Rob
of course, I watched the few photos in front of me and thought he's standing ok, then last second he dropped 2 inches, I could do nothing...he's maximum 6ft 1
datguy
said on 25/Mar/17
If josh mcdermitt isn't even the full 6 foot and he only looked about 2 cm shorter than Cudlitz shouldn't this guy be downgraded?
Shredder
said on 1/Mar/17
This guy looks about the same as Jeffrey Dean Morgan , maybe if anything a fraction taller
Jay
said on 28/Feb/17
Rob, any chance Cudlitz can be downgraded to 183-184? On the latest Walking Dead episode, 185-6 JDM definitely stood over 183 Josh Mcdermitt. Very noticeable, and Mcdermitt had hair advantage as well. In Cudlitz's case, I could only ever see him on the same eye level with Mcdermitt in almost every scene they shared. There were times when Mcdermitt looked down on him as well.

Editor Rob
Cudlitz in person is nearer 6ft 1 than 6ft, he's about 2cm taller than mcDermitt who is taller in person than Benedict Cumberbatch...
rdhsecure
said on 21/Jul/16
I stood next to him and took selfies with him. I am 6 feet 2 inches with shoes on. I was an inch taller than him. Also side not, I was like 4 inches taller than Chad Coleman.
Sal
said on 18/Jun/16
Ian Ziering is only 1 inch shorter than Michael Cudlitz on Beverly Hills 90210. Either Ian or Michael's height is wrong on this site.
Christensen
said on 16/Jun/16
Looked two inches taller than Michael Fassbender in Episode 9 of Band of Brothers
berta
said on 9/Jun/16
he cant really be taller than this. Dwayne johnson looked about 5 cm taller than him and thats when this guy had boots and the rock flat sghoes. If he is 185 then Dwayne johnson is still 191 if he is 184 then johnson is 190
Rampage(-_-_-)Clover
said on 19/May/16
Rob is 186cm possible?
He looks like a 6ft1-2 guy

Editor Rob
I don't think he looks over 6ft 1...and I've seen him up close.
Paul
said on 27/Feb/16
Strange. He's only 6'1"-6'2", but he literally towers over everyone in TWD, giving him the impression of being 6'4"-6'5". Are the rest of the TWD cast dwarfs or something?
Spike
said on 27/Feb/16
For all the people saying that he was 6 ft 1 in Prison Break, that could've just been for the character, for example there was a film once where a character was 5'11 but is actually 5'9, or hagrid who's supposed to be a giant but is actually 6 foot 1.
Spike
said on 9/Feb/16
definitely a full 6 ft 2
alex
said on 19/Nov/15
I think he is around 187188 cm. he looks almost or clearing 6'2
Rampage(-_-_-)Clover
said on 8/Sep/15
Looks at least 6ft1, possibly just over.
28thDivGuy
said on 17/Aug/15
I was a military re-enactor around the time of Band of Brothers. At the Reading PA Airshow in 2001, the vendor that supplied clothes for Band of Brothers had the uniforms and equipment documented and for sale. True to reality for the wiry men of the era, the jackets were small. Knowing Bull Randelman was the biggest guy depicted in the series, I tried on his jacket. I am 6'0" and 185 and average build. The jacket was snug around the shoulders and short in length. Granted, the airshow was the summer of 2001, so Michael could have bulked up since then, but 6 foot tall would be about as tall as he could be.
A6'2Guy
said on 17/Jul/15
I agree with Mike on this one, looks about 6'1.5".
@Gorun He is obviously leaning and slouching slightly in that picture...
gongaka
said on 13/Mar/15
Watch grosse point blank he is standing with John cusack who is listed at 6 2 so if he is that heighth then this guy is 5 10
hal
said on 13/Feb/15
I'd say he's a strong 6'1". Might've been 6'2" in his prime.
Mike
said on 9/Dec/14
Can you add The Walking Dead Rob? Seems a strong 6ft 1 if not 6ft1.5.
Balrog
said on 12/Nov/14
Gorun he's looking 6'0" next to Andrew but he is obviously leaning.
Gorun
said on 26/Oct/14
Have a look at this photo
Click Here
he looks like 3-4cm taller next to Andrew, so i highly doubt that he is taller than 185...
Hypado
said on 18/Oct/14
Michael Cudlitz looks more 183/184cm.
mike
said on 18/Aug/14
186-187 range is possible for him.
lelman
said on 4/Apr/14
In a recent episode of TWD he only looks 3-4 inches taller than Yeun. You think it's possible Yeun wears lifts on the show, he always looks like 5'9".
Balrog
said on 17/Mar/14
Sam, if Yeun is a weak 5'8" then Cudlitz looked over 6'1" next to him, he had a bit of footwear advantage I think but haven't seen much of him really.
Sam
said on 17/Mar/14
He might seem taller than his listing on The Walking Dead because Glenn and what's her name are fairly short. I recall on Prison Break, his short-lived guard character was given a height of 6'1".
ale
said on 2/Mar/14
looks more around 6'2 to me after watching him in the walking dead and southland. Maybe he is around 186-187, a bit more than 185 cm. I think
Balrog
said on 28/Feb/14
He looked 6in taller than Yeun in TWD.
theprov
said on 27/Feb/14
I saw him in TWD, I tought he was taller. Maybe even the other actors around him in TWD are shorter than I think.
Marco
said on 14/Mar/13
185cm, 6'1
SAK
said on 20/Dec/11
Saw him on CSI and he looked like a weak 6ft1.
Hugh 190cm
said on 2/Jun/09
He's a pretty broad guy which gives the impression that he's shorter.
Hugh 190cm
said on 2/Jun/09
yeah guy did look near 6ft2 in PB. He did look at least the same height if not taller than Wentworth Miller.
MHouillon
said on 30/Apr/09
In southland he appears as a 6'1 dead on. Never a 6'2".
patty
said on 14/Jun/06
in band of brothers he looked much taller than evryone else
Anonymous
said on 18/Apr/06
Michael cudlitz is 6'2" I know because I am him.
Editor Rob
said on 6/Mar/06

Yeah, in Prison Break, they flashed an id of sorts and the prop guy had written 6ft 1 for the character height...
as
said on 4/Mar/06
He has a big frame and I think he is a tall actor but take a look at this picture. He looksmuch shorter than David Schwimmer maybe the reason is that he is standing further in the background.
http://www.dex-files.co.uk/bob/bobsc.jpg
Unfortunately we can't see their footwear.