Michelle Collins Height
5ft 5 (165.1 cm)
British actress best known for playing Cindy Beale on BBC soap Eastenders. She also appeared in TV shows Two Thousand Acres of Sky, Sunburn and Coronation Street. In an interview in the book 'Albert Square and me' she mentioned that whilst she did some photo modelling,
"At five-foot-five I was never tall enough for big-money fashion shoots."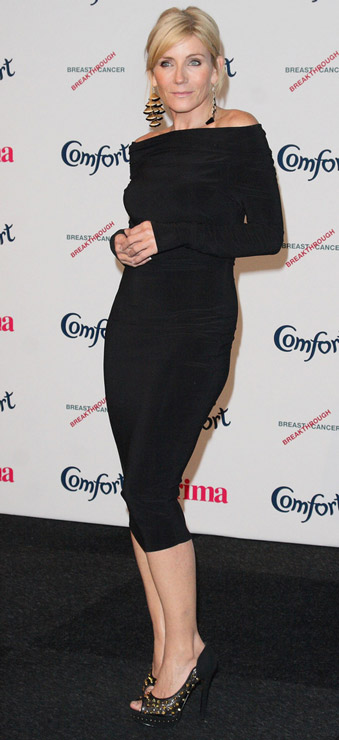 Photos by PR Photos
I'm 5ft 5in and a size 10, but I have quite broad shoulders, narrow hips and a 34B chest. I don't wear flat shoes as I feel too diddy, and I'm of that generation where I don't feel ready to leave the house unless I'm wearing heels.
H: 5 ft 5.5 inches
W: I never weigh myself so I have no idea!
Dress size: size 8-10 with size 7 feet
-- FemaleFirst
You May Be Interested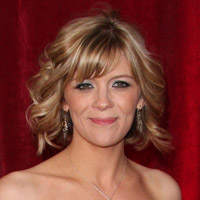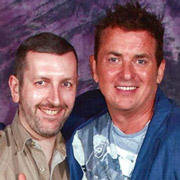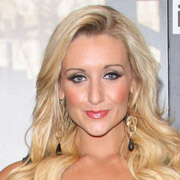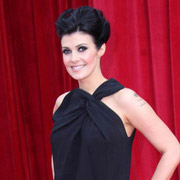 Add a Comment
18 comments
Average Guess (7 Votes)
5ft 5in (165.1cm)
Nik Ashton
said on 7/Oct/19
The average guess is 5'5" (7 votes!)!
Nik
said on 24/Sep/19
H-O-N-E-S-T!
Miss Sandy Cowell
said on 23/Apr/19
@ Gladstone Screwer: I've just reread my comment from 2017. It's almost exactly the same! Hah!
Hey, come back! 🍉🍉🍌👌
Miss Sandy Cowell
said on 23/Apr/19
Michelle has just adorned the square! (Classic EastEnders') Personally, I think she improved MASSIVELY as she grew older.
Michelle, my Belle, can have 5ft5.
Sandy Cowell
said on 17/Jun/17
@ Gladstone Screwer - Yes, it was decided between Nik and myself that 'Schneebly', without the 'Ned' bit, would make a terrific animal name!
I am always on the look-out for funny names and I like to make them up for my cats!
I find lots of comedians include funny names in their acts that they make up themselves! They are commonplace in the work of 'wordsmith' comedians. If you've ever watched any episodes of 'Fry and Laurie', you'll have seen that sort of thing at its best. Also, the Two Ronnies loved playing about with words, especially Barker, who was a prolific writer for their show, using the pseudonym 'Gerald Wiley'.
It's cool that you've noticed the radical improvements to Michelle Collins' appearance over the years! Changes like that involve hard work! She always looks slim and groomed now and you never see her with two-inch dark roots screaming to be touched up as you did in her EastEnders days! Also, I haven't noticed any stark height loss on her!
It's been a pleasure chatting go you as well Gladstone! Cheers! 👍
Gladstone Screwer
said on 20/May/17
@Sandy Cowell. Hi again Sandy, thanks for replying, and not reprimanding me. Actually, you're right, I did see Michelle in Coronation Street, and, looking back, I can agree she looked better in middle age. Yes, I'll concede. As for your reference to my alias, I'm not aware of the incident you allude to, but was it Ned Schneebly ? That's a fantastic name from School of Rock. How do the American writers come up with such names !?
Another one I like is Jim Carrey's character in The Mask........Stanley Ipkiss !
Regarding aliases, I used two or three when I first came on here, but when Rob quite rightly told me off, I stuck to just the one. Yep, I'm a screwer all the way, I think Rob accepted my apology, as he does publish me again.
Pleasure talking with you Sandy. Take care, until next time........
Nik
said on 19/May/17
From all and sundry!
Nik
said on 19/May/17
There are numerous great comments on this page!
Sandy Cowell
said on 16/May/17
@ Gladstone Screwer - Hi! I reckon Michelle is an example of a woman who has 'grown into her own skin' the older she's got! I've just re-read my comment from before and yes, I still think the same! I didn't see what my brother saw in her when she was in 'EastEnders', but when she was in 'Coronation Street', she had the elegance and grace that she lacked before!
We're all entitled to our opinions though Gladstone!
I didn't mention to you last time that my Dad used to see Sid James down his local and they were on first-name terms! I thought that might be of interest to you as you purloined a very humorous name from one of his films! Cheers Gladstone! (Mr Screwer!) 😂😂😂 😉
PS I came across 2 instances of one of your other aliases today; it was the one which I discussed with Nik and we agreed it would make a very good and amusing animal name!
Gladstone Screwer
said on 16/May/17
@Sandy Cowell. Hi Sandy, I see you think Michelle is a bit of a looker, but I must disagree. It's all about personal taste of course, but I've always rated her as ghastly. Must be the lug'oles ? I feel the same about Jane Danson, quite frightful. Mind you, I say Sophie Raworth is fabulous, see my comment on her, but others I know don't rate her. It really is about opinions. I'm ok with the 5'5" here.
Phil
said on 5/Jan/17
Gillian is 61 years old now.
Michelle Collins is a 5 foot 5 sex bomb.
Arch Stanton
said on 4/Jan/17
Yes, Gillian Taylforth is another who is hotter now than when younger! Michelle has alway been quite sexy in a British pasty sort of way LOL.
Editor Rob: Gillian's another lady who in her mid 50's would still raise the blood pressure in many a man!
Sandy Cowell
said on 3/Jan/17
This lady has got better looking as she's got older, she really has!
When she starred in 'Coronation Street' not long ago as the Mum of Jane Danson's character, she was prettier than when she was an awkward young girl in 'EastEnders'! My brother fancied 'EastEnder's' Cindy all that time ago and I couldn't see why, but now it would be a different matter!
I think I will go along with 5ft5 for Michelle. She was that bit taller than her on-screen daughter, Leanne.
Editor Rob: yes, I agree Sandy, she has maintained looking a good 5ft 5 at 55!

Was surprised she is that old, looks a few years younger.
Rojina
said on 2/Oct/15
I always thought 5"7 was more accurate
Greg
said on 19/Aug/15
Sounds right. I saw her at Sandown races in 2006. Great looking girl.
richkid123
said on 11/Aug/15
her frame looks more like 5'6"
littlesue
said on 11/Aug/15
Always 5ft 3 in the womens mags.
CD
said on 9/Aug/15
She also put down 5ft 5.5 in a health interview
Click Here
I don't know whether that mark is possible?
[Editor Rob: it's not impossible.]