Michelle Ryan's Height
5ft 7 (170.2 cm)
English actress best known for playing Zoe Slater on Eastenders, starring in short-lived series Bionic Woman and for roles in films Cockneys vs Zombies, Cashback and Andron. In 2006 she said
"I'm 5ft 7in. People expect me to be really tall because on EastEnders I seem taller."
In both these photos she had
This heel
, giving around 3.5 inches and I had 1 inch sneakers.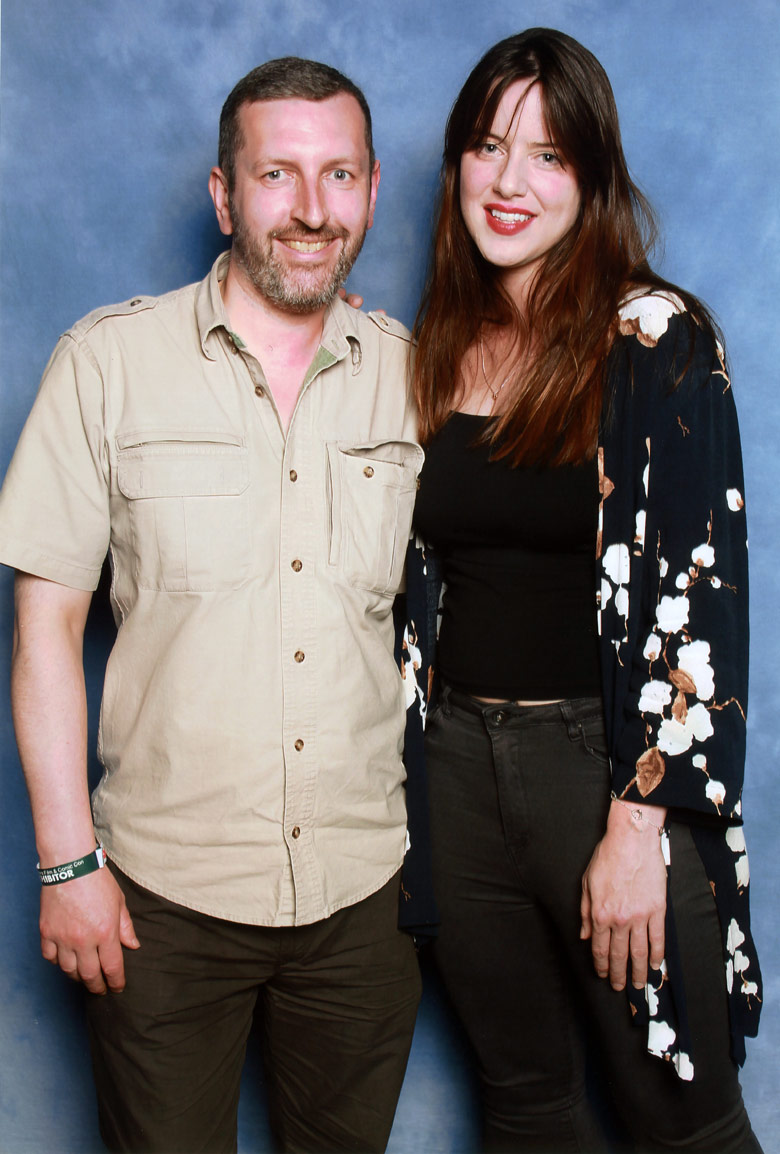 5ft 8 Rob and Michelle @ Collectormania 2018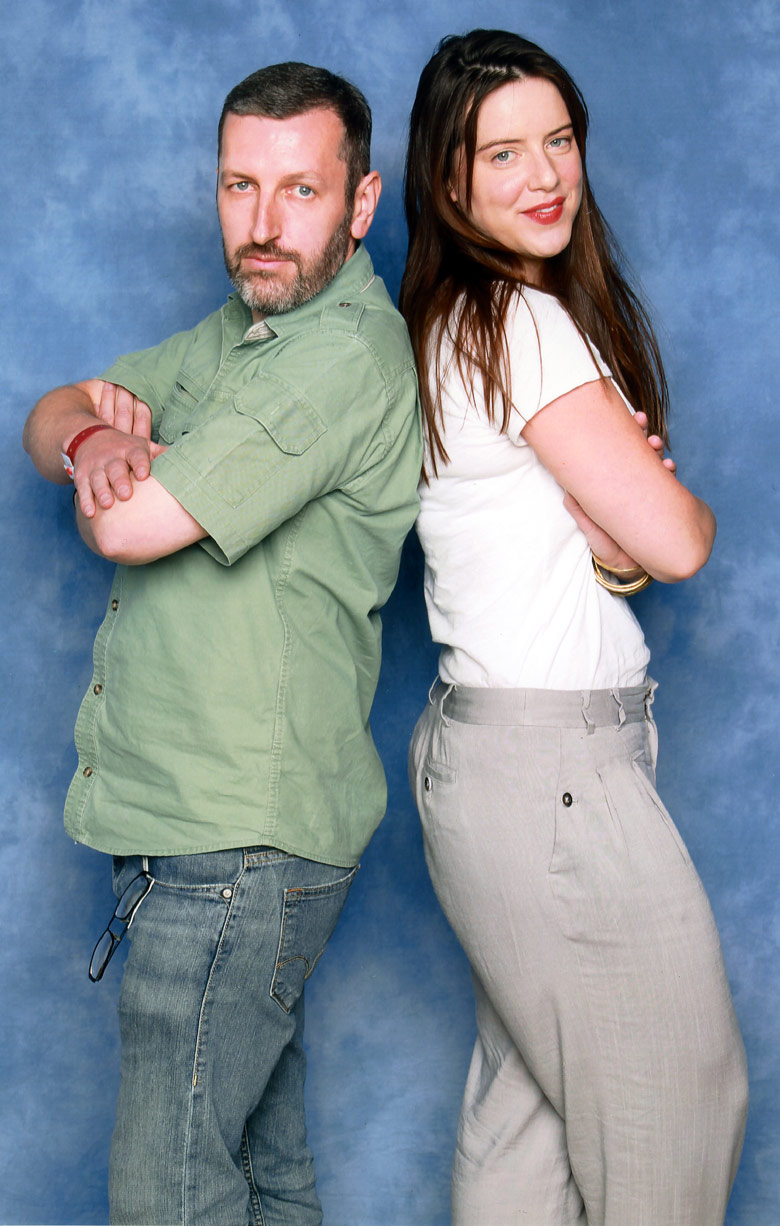 I'm actually 5ft 7in. Having been on Eastenders I was always one of the tallest, and I guess playing a role like Jamie on Bionic Woman, who is also big and physical, makes people think that but I'm about average.
You May Be Interested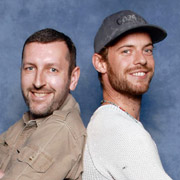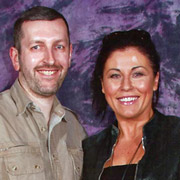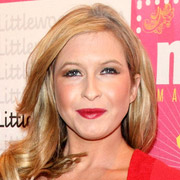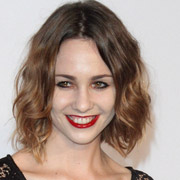 Add a Comment
43 comments
Average Guess (20 Votes)
5ft 7.26in (170.8cm)
OriginalAnon
said on 13/Jul/20
Best looking woman to ever be in Eastenders. Looks about 5'7'' - I was also under the impression that she was taller. Like 5'9''
Nik
said on 8/Jun/20
Honest and legit!
Nik
said on 23/Jun/19
I love the back-to-back photograph of Rob and Michelle Ryan!
Nik
said on 26/Mar/19
It's fascinating that after 15 votes the average vote works out to be 5'7.25"!
berta
said on 13/Dec/18
she seems like a very veeery legit 170 cm girl. She could be a fraction over and of course dont bother with that in her claims. Respect to her for being honest!!!
Christian 6'5 3/8"
said on 7/Nov/18
5'7" legit
Canson
said on 24/Oct/18
I agree with Rob. Looks remarkably precise accounting for footwear. About a 1.5" difference in height with 2.5" diff makes about 5'7" maybe 5'7 1/8
Intevel
said on 5/Sep/18
Rob, if she had a smaller head and was skinny, do you think the difference in heels would look greater?

Editor Rob
Being skinny and having a small head definitely helps trick people into thinking somebody is taller, both in person and in stills.
Nik
said on 30/Jul/18
@ Sandy Cowell - 👍!
I agree that Michelle is tall, particularly for a soap gal!
Bobby
said on 27/Jul/18
How tell did she appear to you Rob? Around 5'10 mark?

Editor Rob
under 5ft 10 for sure...
Sandy Cowell
said on 25/Jul/18
@ Nik - 👍
Nik
said on 24/Jul/18
@ Sandy Cowell - 'Tis so!
🙂🙃👍
5ft7Accountant
said on 24/Jul/18
Also Rob, why do you wear the same polo every photo? Do you have a story behind that?

Editor Rob
Good shirts with pockets to store important things when travelling. I've been through a fair few of them over the years.
5ft7Accountant
said on 24/Jul/18
Rob, how much did this one cost? 5ft7.25" for this gal!

Editor Rob
Michelle I believe was a reasonable 15 pounds.
Enigma
said on 23/Jul/18
How tall does she look in the pic? I'd say 5 10 ish
Sandy Cowell
said on 22/Jul/18
'Tis a beautiful picture BTW, Rob!
😊👍
Sandy Cowell
said on 22/Jul/18
Eh, Michelle, for a Soap Queen, 5ft7 IS really tall!
That's what you get from me.
I did enjoy your excursion into the Horror film genre - very humourous!
jinny90
said on 22/Jul/18
Rob do you think she could be slightly under 5'7" or would you give her a solid 5'7?. Also does anyone remember who was taller between her and Tamzin Outhwaite when they were both in Eastenders.

Editor Rob
I would expect she measured close to 5ft 7, but not over.
Andrea
said on 21/Jul/18
All things considered, she does look near enough 5'7 here. At worst a bit under.
Nik
said on 21/Jul/18
I think that Michelle Ryan can pull off 5'7", but no more than this!
MAD SAM
said on 21/Jul/18
Easily could had claimed 5'8", I guess she's 5'7.25" at 171 cm
Sandy Cowell
said on 30/Mar/18
@ Arch Stanton - As regards your two comments, 5 years apart, but stating the similarities between Liv and Michelle: I can't see it myself other than with the hair, but my boyfriend has said exactly the same thing!
Michelle always looked very tall in 'EastEnders' compared to the many shorter actresses, especially her 5'1" ("OH YES I AM!) Mum, Kat Slater/Moon, who has just rejoined the cast and makes Lacey Turner look quite respectably tall, when in reality, she is only 5ft3!
Yes, a 5ft7 actress starring in a soap has a distinct height advantage and will look 'very tall' even though she is only 'tall', and fairly much on the short side in the modelling world!
This Good Friday afternoon, Michelle gets 5ft7, and a bunny! 🐇
Arch Stanton
said on 29/May/17
Said the same thing 5 years ago LOL.
Arch Stanton
said on 29/May/17
Honestly thought she was taller like 5'9-5'10, always reminded me of Liv Tyler.
Sandy Cowell
said on 23/Nov/16
I caught the end of a film last night called 'Cockneys Vs Zombies' and Michelle was playing one of the chief characters. She did look quite tall - at least 5ft7 - but she may have looked taller to me because a) she was wearing heels and b) because people often do!
I remember her in EastEnders, of course, where she did certainly stand out as one of the taller cast members.
theblacklab
said on 1/Dec/12
When has 5'7" ever been average? I can't imagine how she'd think that - it makes me doubt her claim. I'm thinking more 5'6" now (it's still not average, but closer to it).
Arch Stanton
said on 11/Nov/12
Actually I thought she was 5'9"-5'10". Reminds me of Liv Tyler.
kaname
said on 3/Jul/11
5'3 is average for a female.
Anonymous
said on 14/Apr/09
There is much more mixed skin tones in the US anyway. The British complexion has always been very fair. 5'6.5 - 5'7 seems spot on to me.
Lukus
said on 7/Jan/09
She looks taller than the average woman. Just watched bionic woman and she did seem tall.
G-MANN
said on 1/Sep/08
We're pale because of British weather.
michael
said on 26/May/08
she looks like a ghost in that pic. shows how pale british people are in comparison to americans.
Chris
said on 9/Mar/08
Damn, you're one lucky fella. She's one fine looking woman that Michelle. Gotta get her over here in AUS for a pic with me!!
glenn
said on 28/Sep/07
just a little more than me.
runt
said on 27/Sep/07
Glenn, when you say 'small heels' does that imply that she has a little more in her footware than you? Or does that mean that her heels can be ignored?
Danius
said on 25/May/07
....................................................wow, just wow, she is stunning...................she looks 169-170, dunno but damn she looks good
Chris
said on 21/May/07
Damn, does she look good.
Leung
said on 21/May/07
she looks stunning
Derek
said on 21/May/07
5'7" looks spot on.
glenn
said on 21/May/07
small heels.really hot.and sweet.
D. Ray Morton
said on 21/May/07
Wow...gorgeous. Looks 5'7" easy.
Ning
said on 21/May/07
Glenn!!! is she wear hells in this picture ? She looks 172 cm. tall.
CMore
said on 18/Feb/07
I saw Michelle at a movie party in Glasgow in 2007. She is a solid 5ft 7in. I would say taller but she did have high shoes on. One thing that I must add is that she seemed a really nice person as well as being HOT!