Miranda Richardson's Height
5ft 4 ¼ (163.2 cm)
Peak height was 5ft 4 ¾ (164.5 cm)
English actress known for appearing in films like The Crying Game, Harry Potter and the Goblet of Fire, Sleepy Hollow, Stronger, Empire of the Sun and TV series Blackadder. Back in 1993 she was being described as a
"5 ft.5 in. actress"
. In this convention photo, Miranda had around 2.5 inch heel, myself 1-inch.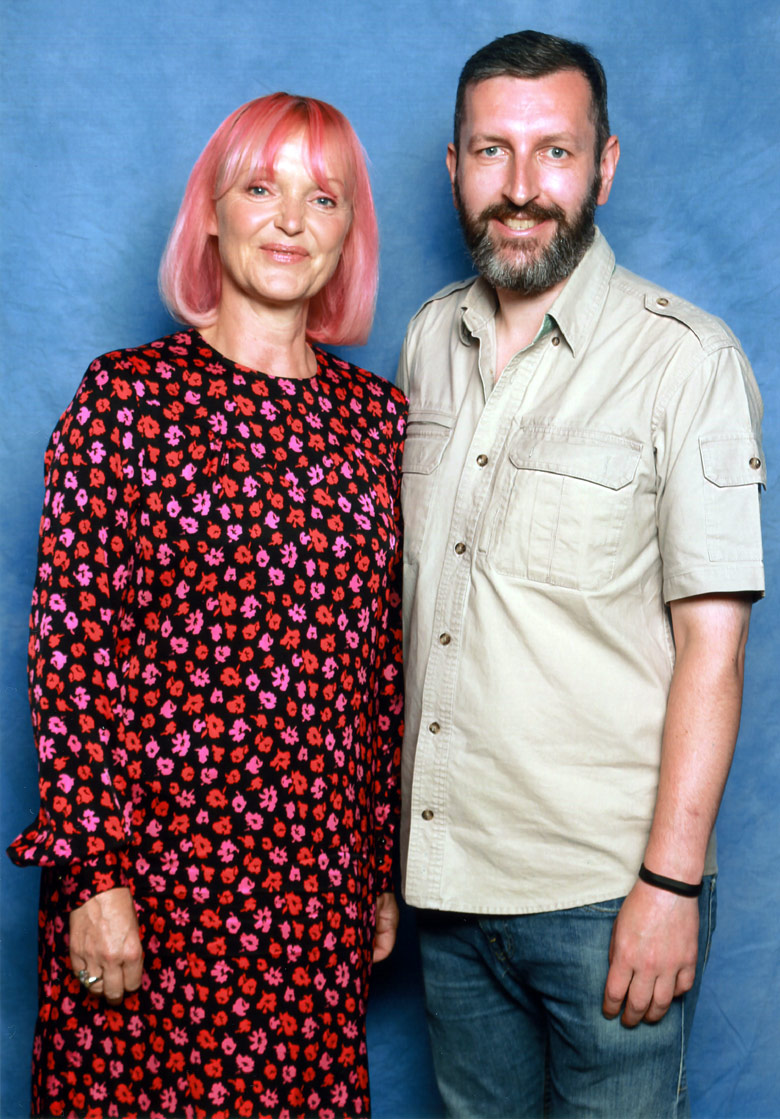 5ft 8 Rob and Miranda @ LFCC 2018
You May Be Interested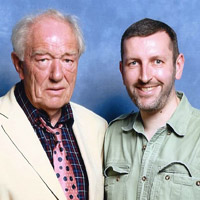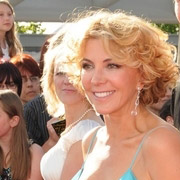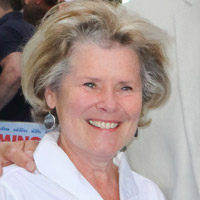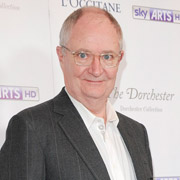 Add a Comment
22 comments
Average Guess (9 Votes)
Peak: 5ft 4.44in (163.7cm)
Current: 5ft 3.97in (162.5cm)
Miss Sandy Cowell
said on 5/Nov/19
What a lovely way to finish my night's viewing than to see 'Blackadder Back and Forth' after watching the serious American movie 'Ma'. Because Baldrick and Blackadder do all the donkey work, travelling around in a Baldrick-built time machine, who followed Leonardo Da Vinci's instructions 'to the latter', 😂😂😂 we only really see Miranda with the huge Tim McInnerney, Hugh Laurie and Stephen Fry, and let me tell you, she looks tiny!
The special episode was made in 1999, and whether Miranda had already lost any height in her very early 40s is extremely doubtful.
I shall go with 5ft4.5 peak and 5ft4 now. ⏳😉👍
Nik
said on 17/Oct/19
@ Sandy Cowell - Photographs of all the Blackadder stars would go down a treat then, especially if each star is photographed with Rob!
Miss Sandy Cowell
said on 17/Sep/19
@ Nik - Anything from Blackadder would make my day! We already have a picture from Blackadder here. The one of Gabrielle Glaister is how she appears in Blackadder II!
Nik
said on 16/Sep/19
@ Sandy Cowell - That's great, I look forward to this very much! Wouldn't it be great if there was a picture of Miranda and Tony on this page or on Tony's page!
Miss Sandy Cowell
said on 16/Sep/19
@ Nik - Next time I watch Blackadder II - and it's definitely in the pipeline - I will pause the DVD at the best possible opportunity, take a picture of Miranda and Tony, and send a copy to both you and Rob. If Rob thinks it is a good comparison of the two, who knows, he might even see fit to pop it on her page!
Cheers Nik! 😉 XXX 😁
Miss Sandy Cowell
said on 16/Sep/19
@ Nik - You see many an opportunity of the two standing together in Blackadder II. (Miranda with Tony Robinson).
There's little difference between the two, on the height front, of course! 😉
Peak height - 5ft4.5;
Now - 5ft4.
Nik
said on 14/Sep/19
It would be great to see her pictured with Tony Robinson! I like her hair!
Sandy Cowell
said on 19/Feb/19
⭐️ Blackadder's poem to woo Miranda, who is pretending to be rich but isn't, goes like this:
"The upturned tilt of your tiny wee nosy
Smells as sweet as a great big posy"
I think that's about it, relevance-wise! Now it'll make more sense as to why she calls Prince George an 'awful clever cloggs!'
On hearing the sickly sweet tone of Miranda's put-on voice, George comes out with 'yeeeuck!' When he first catches sight of her in her pure virginal-white nightie and romantic red tresses, however, his reaction is "PHWOAR! BLIMEY!"
She overhears this and Blackadder uses a touch of physical restraint to shut Georgie up! He blames the noise on there being something foreign in his throat!
🗣️ "Cough!", and out it comes!
🐝 "Hi there! I know where I'm not wanted and appreciated, so I won't be careering in THAT direction again!"
Sandy Cowell
said on 17/Feb/19
Miranda stars as a squeaky-voiced, squirrel shooting 'highwayman' in 'Blackadder III', hoping to woo George, the Prince Regent, into marriage for money!
She starts off playing what Blackadder describes as a 'light, fluffy bunny of a girl', who sits with a child's doll on her lap, coming out with, "He must be an awful clever-clogs your Prince George because you see, my nosy is tiny, and so wee that I sometimes think the pixies gave it to me!"
That's after hearing the poem that George has supposed to have written for her, but really it's Blackadder; what the Prince writes for her is unprintable and it doesn't even rhyme!
In actual fact, the romance that never even gets going ends with the highwayMAN being arrested and hanged, so not happily at all!
"Eek!" 🐿️🔫
"Squeak!" 🐿️🔫
"F***!" 🐿️🔫
I could see Miranda looking her full height in this, so I will go for 5ft4.75 peak and 5ft4 nowadays.
Greg
said on 11/Jan/19
@Rob I think Jake Gylenhaals taller than 5'10 but shorter than 5'11, he can most likely measure 5'11 straight out of bed but in the noon he would be walking around a touch over 5'10.5" or so
Sandy Cowell
said on 10/Jan/19
How one actress can be so versatile is quite fantastic! I watched 'Spider' the other day, and wow - what was she like in 'The Crying Game', which has to be one of the best and most unexpected films I've ever watched. 'Spider' is a David Cronenburg film and is everything you'd expect from the excellent director and a cast which includes Miranda, Ralph Fiennes and Gabriel Byrne.
She can turn her acting skills to the hilarious roles she played in 'Blackadder', especially the second one, which centres around the Tudor era of Elizabeth I (1558-1603). She also appears as a funny little nurse, who seduces Blackadder to extract information as she's really a German spy, from the First World War, that being the historical period 'Blackadder Goes Forth' centres round. Stephen Fry is ridiculously funny in that episode, and simply towers over Miranda when they meet. She looks much the same height as Baldrick, or a tiny bit taller, so 5ft4.25 is probably more accurate than my last guess of half-an-inch more and 5ft4 for now.
Sandy Cowell
said on 9/Jan/19
@ Jtm - Miranda's about the same height as Baldrick in 'Blackadder'. There are many opportunities to compare the two in 'Blackadder II'.
Baldrick is played by Tony Robinson, 5ft4.
Jtm
said on 8/Jan/19
surprised she is this tall. she never looked over 5'3 to me.
Christian 6'5 3/8"
said on 7/Jan/19
5'4" at best
Peter 180cm
said on 6/Jan/19
162cm is closer.
Andrea
said on 6/Jan/19
Considering her footwear advantage, somewhere around 5'4 seems quite believable here.

Editor Rob
I wonder if folk would still think Jake Gyllenhaal was a 5ft 10-10.5 guy, there's lots of photos out there of Miranda and
Jake
.
Sandy Cowell
said on 6/Jan/19
Miranda starred with Ralph Fiennes and Gabriel Byrne in a 2002 David Cronenburg film called 'Spider', which I have just ordered, as I haven't seen it for a while. It is an excellent psychological thriller, as you'd expect from David Cronenburg and a cast LIKE THAT!
📀😀👍
Sandy Cowell
said on 6/Jan/19
Oh, what a fantastic new picture, and Miranda's looking just as zany as ever!
Her portrayal of Elizabeth I in 'Blackadder II' was, according to Stephen Fry, the best of any actress. I'd like to think Elizabeth I was like that myself - hilarious!
Peak - 5ft4.75
Now - 5ft4.25
Nik
said on 6/Jan/19
I like her hair and ... I can offer Miranda 5'4" - 5'4.25"!
Tangerine
said on 24/Nov/18
I'm sorry but I've just seen "A Testament of Youth" where Miranda plays a lot of scenes alongside Alicia Vikander (who's supposed to be 5ft 5'too) and Vikander towers over her in all of them. By the way, it's a biopic set in Edwardian times so neither of them seemed to be wearing heels, one or two inches "sensible" heeled footwear at the most, if so. To be honest, she looked quite petite back in the days of The Crying game too so I wouldn't think she was ever 5ft 5, let alone nowadays.
Sandy Cowell
said on 9/Apr/17
I loved watching Miranda play 'Queenie' (Elizabeth I) in Blackadder II! It came as quite a surprise to see her in some really gritty serious roles afterwards! She wasn't all soft and cuddly with a squeaky voice in 'The Crying Game', 'Sleepy Hollow' or 'Puffball', though her portrayal of a wronged wife in 'Damage' showed her more vulnerable side. She's a fantastic actress which ever type of part she goes for!
I could see she looked small next to the 'Blackadder' cast and would have gone for 5ft5, an inch taller than Baldrick and tiny next to Stephen Fry, Tim McInnerney and Rowan Atkinson, or Blackadder, himself!
Miranda has probably lost a bit of height now so I give her 5ft4.5.
🐍 ➖ (a nice black one!)
Lynn
said on 31/Oct/10
Well I'm 5'5" but I stood next to her in a queue for the ladies and she looked tiny. I was in flat shoes and she may have come up to my nose...