Natasha Richardson's Height
5ft 7 ½ (171.5 cm)
British actress best remembered for roles in movies like The Parent Trap, Nell and Maid in Manhattan. In the Philadelphia Enquirer (Sep 23, 1988) she commented on her height, saying
"I'm only 5-foot-7 1/2, not a 6-footer like Joely, Mom and Dad"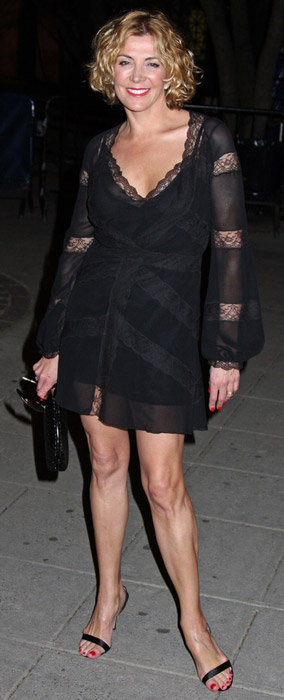 Photo by PR Photos
You May Be Interested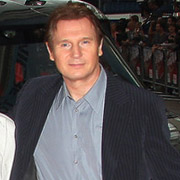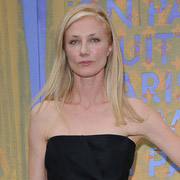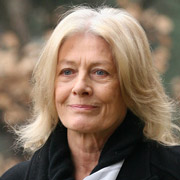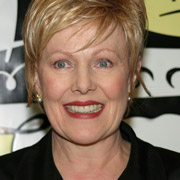 Add a Comment
26 comments
Average Guess (6 Votes)
5ft 7.54in (171.6cm)
Jam Cherry
said on 1/Jun/20
172 cm
Miss Sandy Cowell
said on 11/May/20
Natasha was born 57 years ago today.
Having grown up in a household where everyone was taller, it's not surprising she thought she was slightly undersized. She had a very tall husband too - in 6ft4 Liam Neeson.
Natasha Richardson
11/5/63 - 18/3/09
RIP Natasha 🕯️
Miss Sandy Cowell
said on 28/Apr/19
Natasha didn't look less than 5ft7.5 in the 2005 film 'Asylum', in which she stars as the erring wife of 6ft2 Hugh Jackman, who has just taken on the position of deputy superintendent in a late 1950's/1960 mental asylum, and has to answer to Sir Ian McKellen, who is lovely and charming as usual.
The film boasts an exceptional cast, and Natasha is the smallest main member of this cast. She falls for charismatic, but dangerous patient Edgar Stark, who is also very tall at over 6ft1. (He is played by Marton Csokas, and I've even read 187cm for him!). He is long-term friends with Sean Harris's Nick, who at 5ft10 and looking taller to me for the second time in succession, is the nearest in height to Natasha, who DOES wear high shoes in this - most of the time.
I have never seen Natasha in a leading role until now, and I highly recommend this film if you want to see how well she could act. It is hard to believe that four short years later, this vibrant and beautiful lady died from a fatal accident.
5ft7.5.
Rampage(-_-_-)Clover
said on 28/Jul/18
Surprised she wasn't taller than this. The Redgraves are/were a tall bunch
MAD SAM
said on 20/Jun/18
So sad the way she passed away, she gets 172 cm from me
Sandy Cowell
said on 10/Jan/17
Not long before Christmas, I saw Natasha in a Ken Russell film called 'Gothic', about the debauched lives of some 18th century poets.
I couldn't believe how, from some angles, she really looked incredibly like her sister Joely, which I had never, ever noticed from pictures alone.
What a sad loss it was to the film world with her early passing.
Rampage(-_-_-)Clover
said on 3/Sep/16
Rob, maybe 6ft3 for him?
Rampage(-_-_-)Clover
said on 1/Sep/16
Rob, how tall do you think Tony Richardson (Natasha's dad and Vanessa first husband) was?
Click Here
Click Here
Click Here
He looked on the tall side also. I'm gonna go with 6ft3 range.
Editor Rob: yeah he could look a tall guy.
Fray
said on 6/Aug/15
She was so fun RIP.
Rampage(-_-_-)Clover
said on 8/May/15
Read 5ft9 and once 5ft10
[Editor Rob: I think if anybody looked at photos of her, they'd see her 5ft 7.5 was about the most she looked.]
Stiffelio
said on 2/Jul/09
Natasha was 5'7". It's her sister Joely who is 5'9".
Lara
said on 1/Jul/09
her height is officially listed as 5"9 apparently.
but yes, it's very sad about her death. She was so lovely and I will always remember her in The Parent Trap, one of my childhood favourites.
[Editor Rob: her official height is listed on this site, 5ft 7.5 came straight from her own mouth.]
Soph
said on 18/Apr/09
Her death is so sad but i pray she is at peace and she will not be forgotton
My heart goes out to her family.Rest in Peace
Josh.J
said on 20/Mar/09
Rest in peace knowing many will remember you. my thoughts go out to mr neeson and his sons.
Seven
said on 19/Mar/09
No longer a star on earth she is now a shining star we can look up to in the heavens. I will say prayers for you, your sons and beloved Liam.
D. Ray Morton
said on 19/Mar/09
"Mr. R says on 18/Mar/09
Also, I am sad that I never got to see Natasha on stage."
She was electrifying on stage. Very magnetic indeed.
D. Ray Morton
said on 19/Mar/09
She was a very nice lady.
Dani
said on 19/Mar/09
really sad to hear about her passin'. She was too young to die.
Mr J
said on 19/Mar/09
Very sad to hear about Natasha's passing. She seemed to be a wonderful lady.
I hope that many more skiers and snowboarders will start wearing helmets.
Mr. R
said on 18/Mar/09
Also, I am sad that I never got to see Natasha on stage. I was in New York visiting when she was doing "Cabaret". My friend went to see her, but I went downtown to see Alex Baldwin and Angela Bassett in "MacBeth".
Mr. R
said on 18/Mar/09
Sadly, it was just announced that Natasha has passed away.
Anonymous
said on 17/Mar/09
171cm seems right. Her sister is actually 5-10 and her mother is 5-11, maybe.
Gonzalo
said on 7/Feb/07
Miranda is much shorter than Natascha. She looks 1`71. Married to Liam Neeson, by the way
Editor Rob
said on 7/Sep/06

1988 Philly Inquirer:
"I'm only 5-foot-7 1/2, not a 6-footer like Joely"
Stifelio
said on 5/Sep/06
Natasha is the only petite in the Redgrave family, much shorter than mother Vanessa, auntie Lynn and sister Joely. She must have gotten her height genes from father Tony, who was of medium height (5ft 10in). Natasha is 5ft 6in.
Adam
said on 4/Sep/06
She must be shorter. The photo on Lynn Redgrave page makes it look that way. Lynn maybe has one inch shoes, but Natasha has on heels. You should consider downgrading her height.