Vanessa Redgrave's Height
5ft 8 (172.7 cm)
Peak height was 5ft 11 (180.3 cm)
English Actress known for roles in A Man for All Seasons, Camelot, The Devils, Mission:Impossible, Blow-Up, Agatha, Mary Queen of Scots, Julia and Howard's End. She once said
'I think I'm shrinking now...I was 5ft 11'
.
I didn't have very big dreams at all because I was told by people I respected that I couldn't expect to get very far because of my height.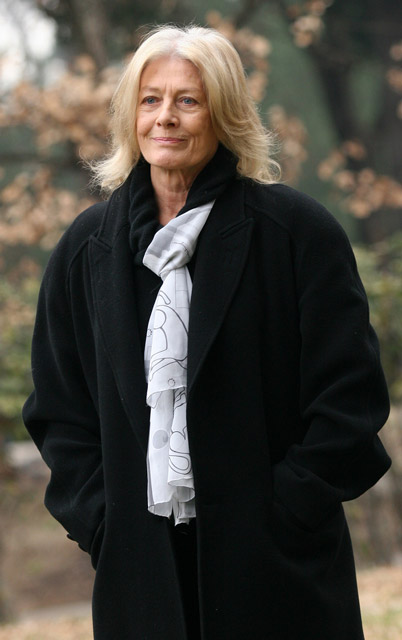 Photos by PR Photos
You May Be Interested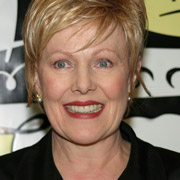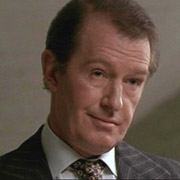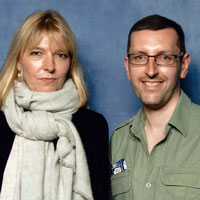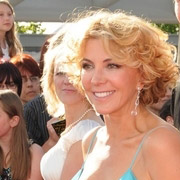 Add a Comment
48 comments
Average Guess (6 Votes)
Peak: 5ft 10.79in (179.8cm)
Current: 5ft 8.33in (173.6cm)
Chris Junior Hernandez 1990
said on 11/Jun/20
How tall is Carlo Nero? Son of Vanessa Redgrave

Editor Rob
Maybe 6ft 1
Ian C.
said on 1/Aug/19
So her boyfriend, Franco Nero, was (according to Celebrity Heights) a quarter of an inch taller. Just squeaked by. That Franco, he had all the luck.
Mimi
said on 13/Feb/19
Could she be in the 5ft7 range now?

Editor Rob
I suppose next few years she could look more like that.
Stiffelio
said on 30/Jul/18
Could she really have shrunk 3 inches over the decades? Or is it a question of bad posture in recent sightings? I very much doubt the currently assigned 5ft 8in.

Editor Rob
Well look at her 3 years ago with
Ralph Fiennes
. I think she is a lady who succumbed to several inches of loss.
Rampage(-_-_-)Clover
said on 28/Jul/18
Very formidable woman in her prime. Similar look to Uma Thurman
MaryAnne
said on 17/Nov/17
In Italy the fashion press would call her "il trampoliere" (the wading bird), but Veruschka used to highlight how she was "only" 1.8 m tall, exactly the same height as Vanessa Redgrave.
I used to think that Veruschka was a strong 6'3, but I render that she has lost a few inches after a certain age and she has started to proclaim that she is 5'11. Could be?
Junior
said on 30/Oct/17
That was a huge height loss at 3 inches. My grandmother turns 81 this year just a year older than Vanessa Redgrave and overall she lost an inch inch from peak 4'11.5 and now 4'10.5" it's incredible how our spine disc work as we gets older like Clint Eastwood had loss almost 4" now at 87.
borntrip
said on 12/Sep/17
in "the charge of the light brigade" , she looked about 2 inches taller than a young, 5 ft 8 inches david hemmings...
Mimi
said on 3/Jul/17
Losing 3 inches of height at 80 seems fair.
Stiffelio
said on 1/Feb/17
Just turned 80 on Jan 30 and still standing quite tall. Magnificent actress!
anyonmious
said on 23/Dec/16
I would say her present height is 5'7"
Rampage(-_-_-)Clover
said on 13/Sep/16
Rob, could we add Corin?
He was respected actor in his own right
Editor Rob: yes I will give him that 1.5 mention.
Rampage(-_-_-)Clover
said on 12/Sep/16
Rob, this article from 1997 describes Corin as being 6ft1§, maybe that is the truth?
Click Here
He was described both 6ft1 and 6ft2. Looking at those photos of him both as a young man and older, I think you could argue either of those really...
Editor Rob: it is very possible, such a specific mention could mean it is what he has claimed, then at times it would have been given 6ft 1 or 2 by publications.
Rampage(-_-_-)Clover
said on 3/Sep/16
Well Rob, the first photo was taken in 2007 when he was 68 so he probably had lost a fair bit of height but still looked over 6ft. In that old photo with Vanessa he looks a good 2in taller and she was likely in heels. I think he could have may have been 6ft2 when he was younger. In the other photo with his dad where the elder Redgrave had probably lost some height, he looks taller
Christian-196.2cm (6ft5.25)
said on 1/Sep/16
Looks like she succumbed to significant height loss over the years, much like Clint Eastwood.
Rampage(-_-_-)Clover
said on 1/Sep/16
Rob, how tall do you think Corin Redgrave was?
Click Here
Click Here
Click Here
Click Here
I know in an old post you mentioned his CV had him at 6ft1. I've seen 6ft2 listings for him aswell. Looking at the old photo with Vanessa I think the latter isn't impossible.
Editor Rob: he might have had a 6ft 2 listing in the 70's too, but I am not sure he really was that tall.
Rampage(-_-_-)Clover
said on 1/Sep/16
She really can look less than 5ft8 today at times! But looking at old movies, it's clear she that she was a willowy 5ft11. Reminds me of Uma Thurman in Camelot
Arch Stanton
said on 13/Jun/15
Peak Franco might have been about 182 and been a bit taller, she has a fair bit of hair there. But today he's struggling with 5 ft 10 and she's way shorter!!
Arch Stanton
said on 13/Jun/15
Rob I think she might be in 5 ft 7 range today. Her husband, Franco Nero, in the original Django and Django Unchained is barely taller than Jamie Foxx
Click Here
he's 73 now and looks in 177-8 range. Might scrape 5 ft 10. Peak he looked tallish in Django, might have been 5'11 range peak with big boots. But check out how he looks with Vanessa!
Click Here
And she might even have footweat advantage. She's lost a staggering amount of height. At peak she both looked pretty similar
Click Here
They made Franco look 6'1" or 6'2" in Django in big boots. In fact he could resemble Clint from quite a distance.
[Editor Rob: she could be that height, but then is she standing that well or can she add another 1-1.5 inches to what she looks for a measurement.]
Arch Stanton
said on 12/Jun/15
She was definitely around 5 ft 11 peak. She made Jane Fonda look 5 ft 6 flat in Julia.
Arch Stanton
said on 12/Jun/15
Rob can you add a photo and films Blow-Up, Agatha, Mary Queen of Scots and Julia?
Sam
said on 1/Dec/14
Rob, another one you should add a photo of soon, maybe from Blow-Up, if you can dredge up one?
Holly
said on 10/Sep/14
Opps sorry Rob... here is the link to the pic I'm talking about. Click on 2nd photo.
Click Here
[Editor Rob: she can look barely 5ft 7 at times nowadays, she really was once quite tall and has succumbed to a good amount of loss.]
Holly
said on 10/Sep/14
Check out 2nd photo. Vanessa is barefooted. Not sure what to make of it. Even with shrinkage due to age, it throws off the heights of everyone pictured. She is smaller than Steve Carell.
Realist
said on 7/Sep/14
Peak height was same as Nicole Kidman is today. I have a feeling she is gonna reduce the same amount.
[Editor Rob: she could be looking eye to eye with Tom in 25 years time.]
Arch Stanton
said on 3/Apr/14
Rob you might want to update the "in 2005". Near 5 ft 8 today.
Arch Stanton
said on 2/Apr/14
She looked a solid 5'11" peak IMO. In Julia she had an easy 4 inches on Jane Fonda with some heel disadvantage.
J.Lee
said on 4/Jan/14
how did she lose it
[Editor Rob: maybe osteo related and just disc degeneration over years]
jtm
said on 28/Nov/13
she lost a lot of height. she doesn't even look 5'8 today.
Arch Stanton
said on 25/Nov/13
Yeah she only looks a few inches shorter than Connery in Murder on the Orient Express although she had a bit of footwear advantage. Near 5 ft 11 looks legit peak.
Get Shorty
said on 14/Oct/13
Yes, I met Vanessa with her daughter Joely Richardson. I'd say they are the same barefoot height of five seven/eight now. Oddly Vanessa in her prime was a couple of inches taller than Joely in her prime, when normally the younger generation is taller.
Ally
said on 1/Sep/12
In her book "an autobiograpy" she say´s she is 5"11. But as she say´s in the interview she probably shrunk a bit now.
Greg
said on 15/Jun/11
I agree with Larc; in almost every photo with Franco Nero (her husband) she looks noticeably shorter than him.
skyqueen
said on 20/Mar/09
I've been face to face with Ms. Redgrave in 1980, and she was definately 5'11"/6'. I'm 5'10" so it was easy to judge her height.
glenn
said on 30/Apr/08
all related.
glenn
said on 29/Apr/08
i think its on a disc.i think it was 4 women posing.all releted.i jumped in,vanessa jumped out.so you might be right about carlo.
Stiffelio
said on 29/Apr/08
Oh, Glenn, It would be great if you posted the picture you took. I love Natasha and Joely too. Was Carlo there too?
glenn
said on 26/Apr/08
i only barely attended once.i was outside parties for it and outside the play.she is a true legend to begin with.what a pain to get her to pose.she wouldnt do it.got the rest of the family.hell,they all posed for a pic and i jumped in at the end and vennesa jumped out! so i think i have me with her daughters.
Stiffelio
said on 26/Apr/08
Hey, glenn - wasn't she superb? What an insane piece of acting!
glenn
said on 25/Apr/08
one of a small handful where rob is wrong.i was at the opening,closing and various nights at that play.
Stiffelio
said on 24/Apr/08
No way is she 5'9", Rob. I'm a big fan of hers and saw her many times at the theater and greeted her afterwards. Last time it was last year in New York. I'm 5'8.5" and she was at least two inches taller than me, and she was wearing flat heels. She's still at least 5'10.5".
glenn
said on 24/Apr/08
she is still 5-10.i saw her alot last year.doesnt like to pose with people.
Marcelo C.
said on 22/Apr/08
Really tall for a woman, not less than 5
H
said on 7/Dec/07
She strank then?
Mr Mayfair
said on 10/Jan/07
Was a good 6 foot, now looks nearer five ten, this shrinking thing with age is scary!
Stiffelio
said on 14/Jul/06
Forzan, FYI Vanessa will be 70 next year. She might have shrunk a bit but not much. I'm a huge fan of hers. Last time I saw her was about 3 years ago in London after a play. She was wearing flat shoes and I still had to look up to her. I'm 5' 8 1/2 " and I'd say she had a couple of inches on me.
richinkle
said on 20/Dec/05
I am just now listening to the Redgrave sisters being interviewed together on NPR:
(The heights listed are exact, but the rest of the words are as accurate as my memory will allow.)
Vanessa : I WAS 5'-11".
Lynn : I WAS 5'-10", but I believe I have shrunk a bit. I was recently measured at 5'-9" and was quite devastated (laughs).
They are wonderful to listen to, very eloquent and sweet, with beautiful voices.
[Editor Rob: yes, both have shrunk...it is evident, but how much was the only question...actually both are very close in height]
CelebHeights Editor
said on 9/Oct/05
Another Redgrave height:
Corin Redgrave is 6ft 1 according to his CV.