Moon Bloodgood's Height
5ft 8 (172.7 cm)
American actress best known for appearing in movies like Pathfinder and Terminator Salvation. On TV she appeared in Falling Skies. A site visitor Bk mentioned Moon giving 5'8" as her height on the What Just Happened dvd. I met her at an MCM Expo, she had a little less footwear than me this day.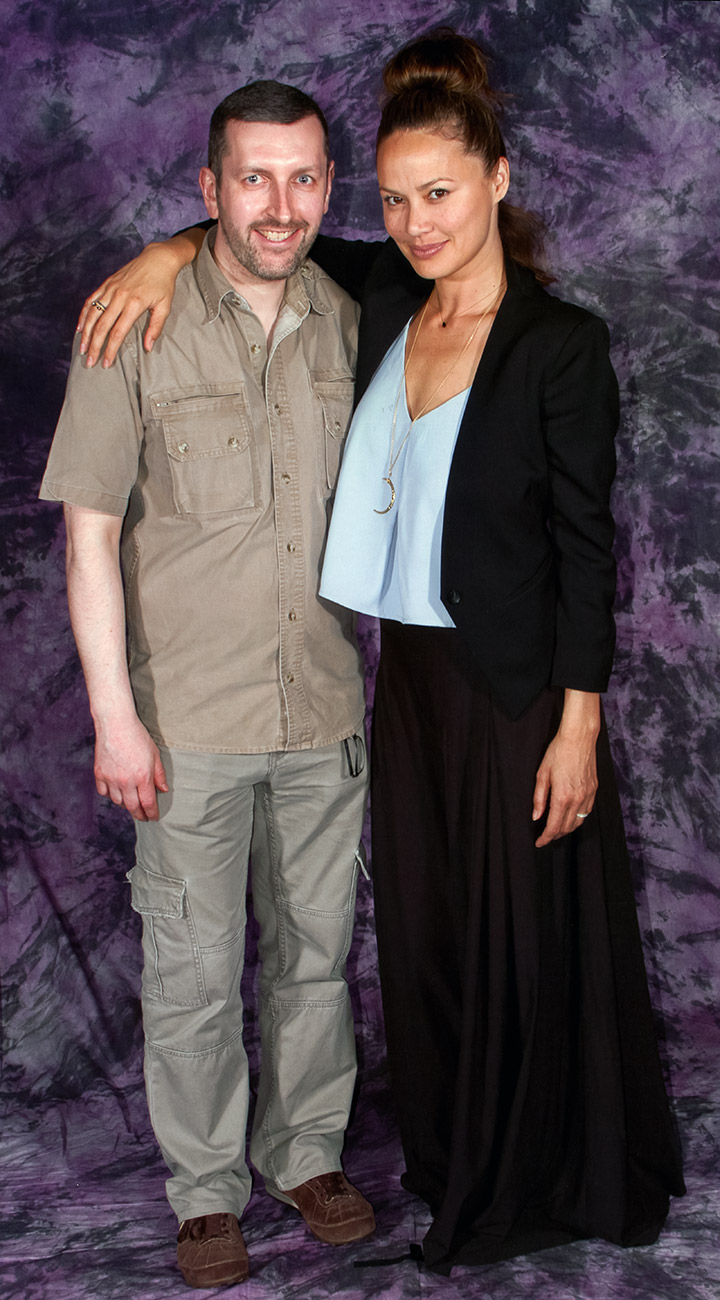 5ft 8 Rob and Moon
You May Be Interested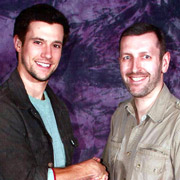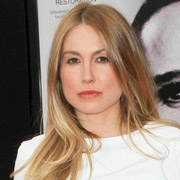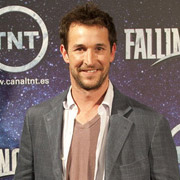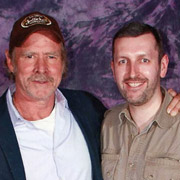 Add a Comment
62 comments
Average Guess (26 Votes)
5ft 7.97in (172.6cm)
Realist
said on 21/May/20
I think she is 5'8 out of bed
JohnMoore-162cm
said on 14/Apr/20
A greater chance of 172 cm
Miss Sandy Cowell
said on 19/Sep/19
🎂💐🌜🎁 Happy Birthday Moon! 🎁🌜💐🎂
Wishing Moon a thoroughly jolly 44th Birthday!
5ft8. 🌝👍
🎂💐🌜🎁🎂💐🌜🎁🎂💐🌜🎁🎂💐🌜🎁
JeffJeff
said on 15/Sep/19
5'7" or 5'7.5".
Andrea
said on 4/Aug/19
Maybe more of a weak 5'8? Even with Boris, she looks more than just 8 inches shorter here:
Click Here

Editor Rob
A greater chance of just under than just over 5ft 8.
Christian 6'5 3/8"
said on 13/Jan/19
Could be 5'7 7/8". She looks a half inch shorter than Rob but probably has 1/4" less footwear.
Intevel
said on 22/Aug/18
Rob, you are slightly taller than her right? You always seem to be a fraction taller than other 5 foot 8 people. Would you say you are 1/8 to 1/4 of an inch taller?

Editor Rob
Speaking to her I would have said she was a bit shorter than 5ft 8, but her footwear I think was a little bit less than mine so 5ft 8 flat I think is ok.
Nik
said on 12/Mar/18
@ Ken Winsett - Hi!
Thanks for that ! My reason for limping is due to having a rare skin condition called EB, it sounds awful to be in your situation and I am really sorry to hear that. Your advice about hanging on in there is a good one for everyone. I am 5'7.25" and always have been! There is nothing wrong with being 5'5", I see a lot of men that height.
Ken Winsett
said on 10/Mar/18
Hi Nik. I have the same problem you do. But I have lived with a twisted back all my life. I have got ALS and it took me 3 years to get out of a wheelchair. The pain is more than I can bear at times. Just hang in there Buddy And I was 5.9 back in 1973 when I was a Pilot in the Airforce. Now I am 5.5.
Nik
said on 2/Mar/18
@ Sandy Cowell - Hi!
I can't have a very tall image, I limp, walk with a stick, and have a low shoulder level! Still I am an average sized adult, for now anyway!
👍 to you in your 12 weeks of recovery! Yes, disguising the fact that you are trying to look taller is a good idea!
It is covered in snow outside, at 7:40 this Friday morning!
🍏🍇🍓🍅🍒🍉🍏🍌🍍
Sandy Cowell
said on 1/Mar/18
Yes! A good and fruitful day everyone!
🍋🍇🍈🍎🍠🍌🍅🍆🍉🍏🍒🍍🍓🍑🍐 🍠 🏃🏃🏃 🚽 🌛
@ Nik - You guessed right! I am seriously considering an elegant bun now that my hair has grown so much! I'm thinking of throwing in some tendrils, or bangs, so that people don't automatically think I am trying to look taller! Coupled with some shoulder pads, I shall present the world with a taller image, and one that doesn't limp and walk with a flippin' stick!
First, though, I have 12 or more weeks of recovery!
➕ 😪 🏩 🍶 📻 🌛 💊💊 =
🍪
👱 🏀 🏂 💪 🏊 🙆 🎶
Nik
said on 1/Mar/18
@ Sandy Cowell - Many thanks!
That bun of Moon''s hadn't gone unnoticed by me either, I took it into account when I was estimating her height like I am sure you did too! I will tell you something, that bun must be giving you ideas, an extra 3 - 4" of hair is a lot!
I hope you have a good, chilled, day and that you continue to relax as much as you can. this and pain management are important in your recovery.
I had some 🍇 earlier today, have a good and fruitful day yourself, you, Rob, and everyone!
Sandy Cowell
said on 1/Mar/18
@ Nik - Likewise, of course!
That bun Moon wears is giving me ideas! An extra 3 - 4" of hair atop my head? Sounds good! My hair is positively long now! I went to the hairdressers and when I saw it all, I couldn't stop laughing!
It's amazing how it's grown while I've been virtually glued to the same spot (bed!) since last June, whereafter I needed a stick to walk about, and in the end, even that was useless!
Hurrah for this bleedin' awful, excruciatingly painful hip stinkster of an operation!
Have a good day! In fact, everybody - have a good and fruitful day! 😇 🍇🍎🍓🍌
Nik
said on 28/Feb/18
@ Sandy Cowell - Hi!
I found yours via the "Comments page" this time!
Have a relaxing evening! Emmerdale has just finished!
Given Rob's footwear advantage I can offer Moon 5'8", but 5'7.75" is plausible too!
Sandy Cowell
said on 28/Feb/18
@ Nik - Funny that! I found yours the random celeb route as well! 😂😂😂
Nik
said on 27/Feb/18
@ Sandy Cowell - Hi!
I never would have seen this comment but for Moon popping up as a random celeb!
Cheers, at 21:08 this Tuesday night!
Sandy Cowell
said on 25/Feb/18
@ Nik - It certainly is, and that's what I'm doing right now! 😁
Nik
said on 1/Jan/18
@ Sandy Cowell
On this New Year's Day I navigated this page via the "Comments page" again! It's good to look back at previous comments!
Thanks for that!
Sandy Cowell
said on 30/Dec/17
@ Nik - Yes, I remember them very well! 😁👍
Nik
said on 24/Sep/17
@ Sandy Cowell - Hi'
Cheers to you this Sunday afternoon from Whitby! I hope you enjoyed watching "Babe"!
I was on holiday when I previously chatted with you on this page, at Scarborough I think the previous time! I have looked through some of the conversations we had on this page, terrific stuff!
I found this comment from the new comments page, otherwise I would never have known about it! We have just got back from the town and we have had to lug a lot of shopping back!
I often arrive at this page through the "random celeb" route, but as I said this time it was through the "comments page" route!
I love the uniqueness of this ladies name! I think I will stick at 5'7.75", but I aint sure! She may be 5'8"!
Cheers Sandy!
Sandy Cowell
said on 23/Sep/17
@ Nik - Cheers to you this Saturday afternoon! 🙋 I am watching 'Babe'! 🐖 I have arrived at this page via the 'random celeb' route!!!
@ MrPie - Your name doesn't do too badly on the uniqueness front either! It's a good, wholesome name and it makes me feel hungrey!
Today, Moon can have 5ft8.
MrPie
said on 11/Jul/17
She has a unique name and is also attractive to go with it!
Nik
said on 23/Jun/17
@ Sandy Cowell
Cheers! 👍!
Sandy Cowell
said on 23/Jun/17
@ Nik - Cheers! 👍
Nik
said on 22/Jun/17
@ Sandy Cowell
Hi Sandy!
I will keep looking out for your comment now I know Rob is updating as I am writing this comment.
I will watch the omnibus edition because I unfortunately missed it tonight! It does sound funny!
Cheers!
Sandy Cowell
said on 22/Jun/17
@ Nik - Hey Nik! I'll see you on Rob's page as I wouldn't know how to incorporate Moon into this conversation so I'll include what I have to say in my up and coming comment! And now it's:
🎈 Fun Time! 🎈
I've just seen EastEnder's Denise have a tug-of-war with a dog, who was holding onto her bag! He kept her bag but ended up falling into a pond!
I can only assume the bag was in smithereens, and its contents now unusable! 🐕 Ha ha ha! It looked so funny!
Nik
said on 22/Jun/17
@ Sandy Cowell
Hi!
I know it won't get to you like losing a cat but you will want to do something about it, did you get some pain killers?
You did right to come back with those fruits, they will all do wonders for your health, which is already good! They are good things to eat in this scorching weather. It wasn't quite as warn us Scarborough yesterday, it even rained a bit as well!
We have had a lot of flys coming into the house we are staying in!
Is Moon Bloodgood 5'8" or 5'19" ? I think she is probably slightly south of 5'8", like you said!
Take care Sandy!
Sandy Cowell
said on 21/Jun/17
@ Nik
PS I never knew that Moon was a model as well as an actress. Thanks for that! She certainly has the height and looks for it!👍
Sandy Cowell
said on 21/Jun/17
@ Nik - This morning I could tell straightaway that today would be another scorchingly hot day. I had to go to the doctor though to discuss the worsening pain situation, which I thought I was saddled with, not that it gets to me like losing a cat, but it is terribly inconvenient to say the least!
I shall be sent for an X-Ray and blood tests. I hope they find a way to stamp out this annoyance once and for all!
I came back armed with grapes, melon, cherries and peaches, all halo-wearers fare!
I daren't open the windows in this weather because flies get in - in droves, and then pollute my cats' food! I swatted one today with an appropriately dirty, stinking tea towel which I grabbed out of the laundry! Flies are vile and maggots make my skin crawl! I sit with my fan on and have to make do!😞 The cats' welfare comes first always!😘😸😺🙀👍
Cheers Nik!
Nik
said on 21/Jun/17
@ Sandy Cowell
OK mate, cheers!
Take care.
Sandy Cowell
said on 21/Jun/17
@ Nik - Ah! Thanks! I am sitting in the doctor's surgery at this minute! Speak later on!
Nik
said on 21/Jun/17
@ Sandy Cowell - Hi!
It was certainly very hot yesterday but this morning it is a lot duller, it may pick up a lot as the day goes on though!
I think eating fruit like grapes is a good idea for this sort of weather (or any weather!), and cold salads maybe a decent idea too. Don't feel guilty about eating ice cream and doing so maybe a good idea at this time of year, it may contain empty calories but at least it is filling and a nice treat too! It may not hamg round for long in this weather though!
I would imagine that you will have the windows open at home with the fan by your side!
Over indulging some days is a good idea be a use it enables you to have days where you eat a little bit less, that was a good idea. It is important not to go more than the odd day without eating a reasonable amount.
You must have been a very good pupil with you to wanting to be at school when you were not there!
Cheers Sandy!
Nik
said on 21/Jun/17
😡 Error report! 😡
When I quoted Payton Rae's name in my last comment I meant Summer Rae!
Nik
said on 20/Jun/17
@ Sandy Cowell
Hi Sandy!
I consider you a good friend and I hope that in the future there are opportunities for us both to interact off celebheights. I appreciate your friendship very much and even though I have not met you I see you as a great friend.
Moon is an actress and model, she is not an American footballer or wrestler too, like Payton Rae!
Most sources on the Internet quote Moon Bloodgood to be 5'10"!
Moon Bloodgood has a daughter called Pepper, who was born in 2012, and a son called Archie, who was born in 2015.
I am not sure if she has any pets to be truthful.
Cheers, my friend!
Sandy Cowell
said on 20/Jun/17
💥 Correction Time! 💥
That should be was taKING exams, rather than taKEN, which in this context wouldn't make any sense at all!
Sandy Cowell
said on 20/Jun/17
@ Nik - Hey! Isn't it HOT! It's just too much! Tomorrow we are in for the hottest day in 41 years - since the boiling hot summer of 1976. I was on holiday by the seaside in Weston-Super-Mare at the time, and before was taken exams at school (not finals or anything of mega importance) and then we always had sports fixtures when they had finished.
I wouldn't feel much like eating fish and chips today! I'm having protein drinks as it's just too hot to eat at the moment! I do like ice cream, as I've told you before, but it contains empty calories and if it's there in the house in this weather, you can imagine it isn't around for long! Same with Oykos yogurts! Mind you, if a person overindulges one day, the appetite should dwindle the next day quite naturally, so I take advantage of that biological fact if I pig out! As for exercise, it's too hot to do much of that at all!
I always find the noise of school kids in the playground a very pleasing one. I even did so when I was one myself, and as my primary school was about 12 minutes walk away, you could hear the kids in the playground from my back garden and if I'd had to stay off school for some reason, when I heard the happy sound of their shouting and playing, I'd want to go back!
I have a number of cats slobbed out by me at the moment and I think they are getting cheesed off with the heat!
I wonder if Moon Bloodgood keeps any animals or has children of her own?
Speak later!
Have a nice, relaxed day! 👍
Cheers Nik! 😁🏊⛵🌅
Nik
said on 19/Jun/17
Sandy Cowell - Hi mate!
Food like fish and chips are enjoyable and good for a persons mental health, but if you want to have as good a standard of health as possible it's important not to have luxuries like these too often. However if you possess the knowledge on how to cook healthily, which you do, you can eat things like that a few times a week. Personally I sometimes just get a fish when we go to the fish and chip shop but yesterday I had the full works! When I was younger I would always have both the fish and the chips but since getting older I have become more miserly!
Whitby is one of the most famous places in our country for the quality of it's fish and chips and in all honesty it is our favourite holiday destination. Steve, Karen, and Ginger are with us for the week too but they are staying next door! It's funny that you mentioned about the hot weather not being good for animals covered in fur, because I had the same conversation with Steve yesterday regarding Ginger!
Obviously, like you, I know it's important to be very careful about how much exercise you do in the hot weather and it's also important not to do it intensly in hot weather. Of course, I agree with you that it's important to know your limits, whatever the weather,and it is very important for a person to do exercise that doesn'r put strain on them. When you mentioned about "Deep Heat" in one of your last comments I thought it was a form of exercise and a fairly vigorous one too.
As for calling animals daft names, in my family the names are often just daft words that are totally unconnected with the animal, but the animals have been called silly names as a token of affection and appreciation!
I am sitting somewhere cool as I write this message and guess what was on the television this morning at exactly the same time that I found your comment on the Leslie Ash page, nothing other than Jeremy Kyle, ironic because you made reference to the Jeremy Kyle show in that comment!
I think there's a school near where I am staying because I can hear a male teacher talking loudly in the background with a southern accent (nothing wrong with that!) and excited children making a lot of noise! Maybe they are all out in the playground and having a bit of fun! With the weather like it is I don't blame them!
Cheers Sandy!
Sandy Cowell
said on 19/Jun/17
@ Nik - Hi! If you can't eat fish and chips when you're on holiday, then when can you? Christmas has it own fare, and that leaves birthdays and holidays, or every other day if you cook them healthily! The dish is popular at the coast and easily available, not to mention tasty. Personally, I find chips totally resistable, but battered fish is heavenly!
The weather down south is hot and sticky, and I'm no fan of
weather this hot! It's not too nice for animals either, covered in fur coats!
I spend about 16 minutes at a time on my vibrostation at a time. If you overdo it you know about it, believe me! Then it's time to use 'Deep Heat', which is a brand name for a rub-in pain-relief cream you can buy at any chemist. You can get a great many varieties of pain relief gel or cream, including ones that contain ibupofen. I think they are a healthy alternative to pills, but best of all, knowing your limits on any piece of gym equipment is ideal!
As for animal names, I like the funny, but 'cuddly' names best! As for your Mum calling Cindy all sorts, she sounds exactly like my Mum! I find that pet names often develop as the animal does, altering to fit his/her habits, personality and appearance. A little kitten receives a name but doesn't stay a little kitten for long, so the name can change as the cat grows up!
I can feel we are in for another sweltering day! 😰😓
You're in the best place to enjoy it, so go for it!
Cheers Nik! 👍
Nik
said on 18/Jun/17
@ Sandy Cowell - Hi!
My comment on Leslie Ash's page has now been published!
👍😀
Nik
said on 18/Jun/17
@ Sandy Cowell. @ Rob
My comment is now on Leslie Ash's page!
Nik
said on 18/Jun/17
@.Sandy Cowell - Hi mate!
Thanks for the message you sent earlier today! We have been into the town earlier today and we got some fish and chips which we have just eaten back where we are staying, not healthy I know!
whats the weather like in the south east today? It is really sweltering today in Scarborough!
Your boyfriend is just like members of my family, always calling animals daft names! You ought to hear some of the names my Mum used to call our poodle Cindy!
Last nights, in conversation, my Mum come out with something really interesting that I didn't know concerning the coincidence of the wedding of my Mum and Dad being on the same day as the wedding of Karen's Mum and Dad! What I am going to say is very interesting and will explained on the Leslie Ash page, you and Rob will love it so make yourself some ☕️! - if you wish! - both of you!
How much time do you spend on average on your vibrostation each day? What is the Deep Heat? Take care and don't do too much and don't do it intensely in this weather Sandy.
I have shown my Mum your message and she appreciates it!
Don't look on Leslie's page yet because I haven't done that message. I will send another one on here to prepare you!
Cheers Sandy!
Sandy Cowell
said on 18/Jun/17
@ Nik - Thanks mate! 👍
Have a great time!
Nik
said on 17/Jun/17
@ Sandy Cowell
Thanks for that mate! Take care and see you on this page soon. I will send a proper reply tomorrow.
Obviously you are not the sort of person who would be nasty to anyone, this can be tested though by some people very much.
Enjoy the rest of today and take it easy.
Cheers Sandy! - from Scarborough!
Sandy Cowell
said on 17/Jun/17
@ Nik - I must say, that 'missing out on the even-numbered years' for Moon's comments was a Brahma of a discovery of yours!
I have just finished doing a session on my vibrostation so it will be on with the Deep Heat in a minute! That machine really does the business you know!
Now totally off-topic, I'm afraid:
The only way my neighbour would consider I was being nice to him would be to get rid of my cats and hand over more than a thousand pounds, and it wouldn't stop there. He'd make up more reasons for giving him money. I wrote him a check to appease him last year of £200, and my boyfriend had me cancel it when I told him the next day! He claimed a cat broke in through his catflap, a special one which I bought him which only his own cat could use, and piddled, causing £200 worth of damage. When I brought my pen out to write the amount, he upped it to £300!
Boyfriend said he was demanding money with menaces. He also threatened my cats' lives that day to boot.
I have never been nasty to anyone in my life. I don't know how to be. What he is doing stinks - it's so unnecessary. Going out for some fresh air and sunlight is an excellent idea, so it is definitely on my agenda!
Iberow was called so because my boyfriend reckoned she looked as though she had eyebrows! His names tend to be based on what an animal looks like, or he will call a female dog or cat a boy's name and vice versa. The names I give them come out of the blue!
Enjoy your holiday with your Mum, mate!
Cheers! 👍🐩🌅🐕😁
PS I think it's great fun to watch all the dogs running around on the beach!
Nik
said on 17/Jun/17
@ Sandy Cowell
Yeah I have a penchant for noticing things like that where as most people wouldn't notice or wouldn't give a hoot (or both!). This must be a strange page in terms of number AND letter coincidences! There are 6 o's in Moon Bloodgood's name, and no other vowels! Also all the comments have been written in years ending in an odd number!
I have always enjoyed looking through previous sets of winning lottery numbers to look for coincidences, on one or 2 occasions I have found six winning numbers where 4 of the numbers are odd or even and with the same difference between them, the numbers 11,17,23, and 29 spring to mind as 4 drawn numbers in one past draw!
Cheers!
Sandy Cowell
said on 17/Jun/17
@ Nik - Wow! I never noticed about all her comments being written in years with odd numbers! Now that is well observed on your part, and also a nice little coincidence! Starting back in 2011, they've missed all the even numbered years!
Nik
said on 17/Jun/17
@ Sandy Cowell - Hi'
We will have a great time, thanks for that Sandy! I put a comment about our impending holiday in Scarborough on the Rob Paul page, but Rob Paul hasn't updated it yet! I am not complaining Rob, you are putting in yet another good shift on a Saturday morning and there are so many comments for you to read through!
I have also replied to your long comment on the Rob Paul page! The weather is really good up north like it is in the south east, sitting in your garden might be a decent idea, although that depends on whether you have got the time if you have other irons in the fire. I have heard that just a quarter of an hour a day of good sunshine is so good for health. Also if you only spend this amount of time in your garden then you are not likely to bump into that neighbour of yours, being nice to him probably makes life easier
Your boyfriend came up eith a very innovative name for your long haired, black and white cat, I wonder what made him think of that name?
I love Moon's name and was tickled when I saw her as a random celeb this morning!
Cheers Sandy!
Sandy Cowell
said on 17/Jun/17
@ Nik - Hi! The cat who was swinging on the clothes dryer is called Iberow. It is a name that I didn't invent myself and strictly speaking she is my brother's cat as he went out and bought her. My boyfriend came up with the name.
Yes, I found this name in the 'Random Celeb' way and went to the page because the name appealed to me!
It's great that you're going to Scarborough for a week - and in this weather! It was boiling and stuffy here all yesterday and I would have loved a nice sea breeze! I made do with my fan instead!
I hope you have a fantastic time at the coast and your Mum also!
Cheers for now Nik! 👍
Nik
said on 17/Jun/17
@ Sandy Cowell
I would imagine that you will get incidents like this occurring quite a bit with cats because they like to climb about so much! I know they will provide you with a good source of amusement at times, animals do have a knack for doing that. Can you tell me her name please?
I will tell you how I got onto this page right now, it wasn't through navigating it via the latest comments! What happened is that Moon Bloodgood just popped up as a random celeb!! So I came onto her page to see if a reply from you had been published and I found that was indeed the case!
Did you come onto this page to make your comment via the random celeb route?
We are off to Scarborough just after dinner, we will be having a weeks holiday there!
Cheers!
Sandy Cowell
said on 16/Jun/17
@ Nik - Yes, it did make me look twice, and there are an unusual 3 cases of double 'o's
in her name, but it didn't cheer me up quite as much as this:
Early this afternoon, there were strange creaking noises coming from the kitchen. I went to investigate what was going on and I found my longhaired black-and-white cat swinging on the drying rack right up near to the ceiling with the laundry! She didn't want to come down, so I thought, "Give her some time and it'll lose its novelty!"
Sure enough, about 40 minutes later, the noises started up more chaotically than ever so in I shot to find the little furry creature looking very perplexed indeed! Much of the laundry had fallen off in her fruitless attempt to get down, some even into the catfood below!
Needless to say, I helped her down and she shot off and curled up - in a litter tray like a kitten! I don't know which was worse...!
Nik
said on 16/Jun/17
All the postings on this page have been done on years with odd numbers too! They have been done in 2011,2013,2015, and 2017!
Nik
said on 16/Jun/17
@ Sandy Cowell
Hi Sandy! Hasn't this lady got an amazing name?! I hope coming on this page has cheered you up a little bit! She has an amazing 6 o's in her name, in 3 pairs! 6 out of the 13 letters in her name are o's too and there are no other vowels in her name! Also her name is made up of 3 different words, this is certainly not a name you would forget in a jiffy!
Moon Bloodgood looks sub 5'8" to me too, probably 5'7.5" - 5'7,75" for me'
Here's to the girl with the strange, but nice name!
Cheers Sandy
👍
Sandy Cowell
said on 15/Jun/17
@ Rob - Yes, it does look on the large side! I was comparing your shoulders though, and hers seem a little lower than yours!
Sandy Cowell
said on 15/Jun/17
That must be the strangest name I've come across in a while!
She looks a tiny bit shorter than Rob so I'll give Moon Bloodgood 5ft7.75!
Editor Rob: her hair bun was massive that day, near 5ft 11 range I thought.
anon
said on 6/Apr/17
I noticed she gets listed as 5'10 and she says she is 5'8 from the own mouth, I am pretty sure Rob is correct one source just guess an height then everyone rolls with it, Tall good looking women regardless 5'8 is a nice height for a women for sure
Sarah
said on 20/Jul/15
Also, I'd suggest adding Falling Skies to her summary, Rob.
Sarah
said on 21/Jun/15
5'8", pretty tall
Skye
said on 13/Apr/15
Ah, I see. Thanks Rob.
Skye
said on 11/Apr/15
She claimed 5'8? Rob, if you do reply, have you seen any sites or interviews where she bumped it up to 5'10? Cause google and another site lists her as 5'10..
[Editor Rob: I think if she claimed the 5ft 8 it's quite believable...5ft 10 seems like somebody has guessed her height and other sites copied the guess.]
Andrew M
said on 19/Jun/13
Just one, Nick? What about the other? I'm guessing you've seen her in the "Human Target" episode "Tanarak" then.
nick
said on 25/Mar/13
she has one of the most amazing thighs ive ever seen!
Anonymous
said on 21/Feb/11
YES! i completely agree with andy lewis that Moon Bloodgood is def 5'7"