Will Patton's Height
5ft 9 (175.3 cm)
Peak height was 5ft 9 ½ (176.5 cm)
American actor best known for roles in films such as The Postman, No Way Out, Armageddon, The Punisher, Desperately Seeking Susan and TV series like Falling Skies. This photo is from the 2015 London MCM Comic Con.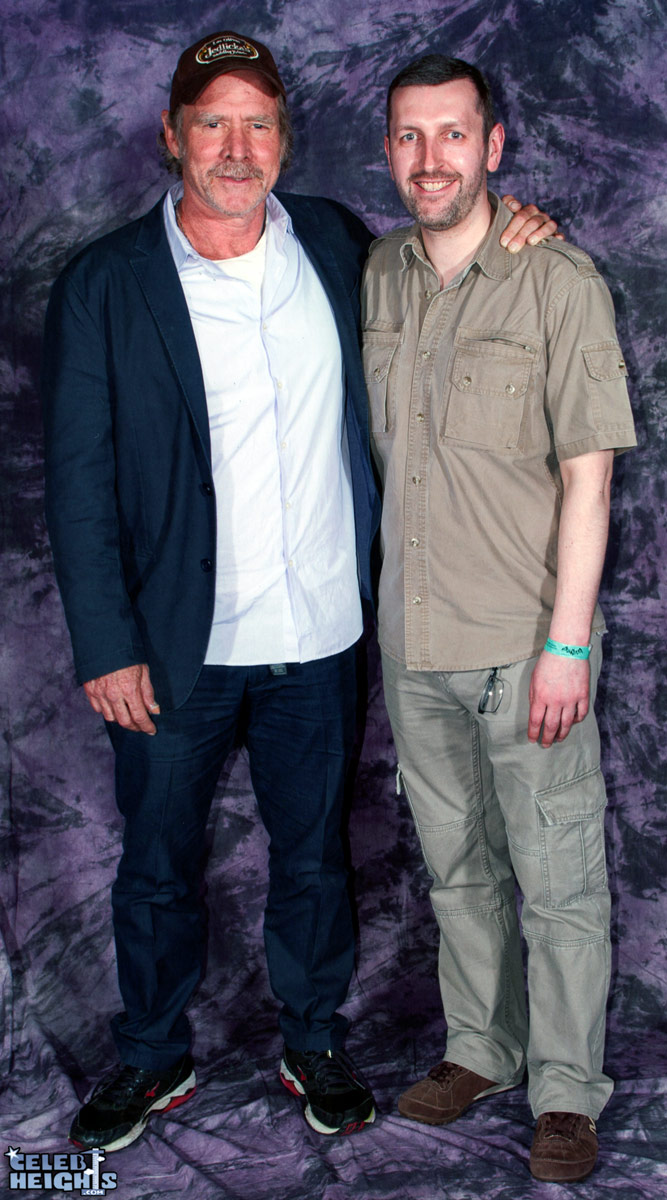 5ft 8 Rob and Will
You May Be Interested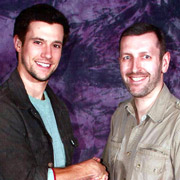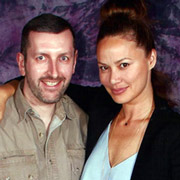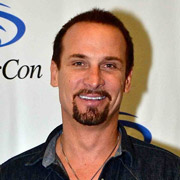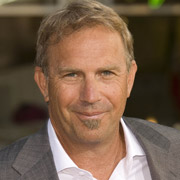 Add a Comment
39 comments
Average Guess (13 Votes)
Peak: 5ft 9.65in (176.9cm)
Current: 5ft 8.96in (175.2cm)
Bobby
said on 6/May/18
The worst I can see for this guy is 5'8.75, he could be anywhere from 3/4 of an inch to an inch taller than Rob, so I think 5'9 is a fair listing for this man. He can have 5'9 from me. Not sure on his peak height, but a strong 5'9 and weak 5'10 seems plausible.
S.J.H
said on 12/Jul/17
5'8.25 max barefoot and look 5'8.6 (if no cap) with 5'8.1 rob. That shoe gives at least 1cm more than rob. No way 5'9. Rob always being too generous over most listing it.
Rampage(-_-_-)Clover
said on 1/Mar/17
He hasn't aged well
GP
said on 21/Nov/16
Rob, the sneakers that he is wearing are Mizuno brand, that are relatively thicker compared to average kind. I think the ones he has are 1.3"-1.4" thick. Yours appear to be 0.75" kind. I think he is 5'8.5" now and was 5'9" peak. Guys like him who have wider shoulders and stockier bodies always appear taller than they are.
S.J.H
said on 9/Nov/16
His 5'8 and he have more footwear than rob so he look 5'8.5 pushing 5'8.75 and at most few mm taller than rob
Johno
said on 13/Sep/16
Would average 5'8.5-5'8.75.
truth
said on 1/Jul/16
@JoHn B 5'9.5 is 176.5 cm, 5'9.75 is 177 cm, 5'10 is 177.5 cm, 5'10.25 is 178 cm.
Johno
said on 11/Feb/16
5'8.25 considering footwear.
Rampage(-_-_-)Clover
said on 13/Aug/15
Looked at least 2in shorter than Nicolas Cage in Gone In 60 Seconds...
josey wales
said on 12/Aug/15
i really cant see more than half an inch over Rob. Mebe peak height 5'9".
jujwa
said on 24/Jul/15
Damn, i am 177 and saying i am 5'10 i almost feel guilty since u call it 5'9.5" lol
JoHn B
said on 20/Jul/15
Nice pic with Will Rob :) can't wait for the new pics from Comic Con London :) 2015
Judd ISR
said on 16/Jul/15
In Armageddon Willis did look averagely 2" taller than him, but in other scenes he did look a bit more than 2" taller...however i think in that movie Willis maybe wore thicker shoes because he was less than 2,5" shorter than Afflek (6'2"), 2-2,5" taller than BB Thornton (5'9.5-10") and a bit taller than William Fichtner (5'11.5-11.75")...
Dmeyer
said on 15/Jul/15
Willis Travolta and Denzel Didnt look so Much on this Guy a round 2in

Editor Rob
I don't know the brand his sneakers, I would conservatively say an inch, so a quarter or so thicker than mine.
Sam
said on 15/Jul/15
Saw him with what I'm guessing was his family in the Seattle Space Needle ages ago, yeah from vague recollection I thought maybe 5'9.5"-5'10" range.
184.3cm (Night)
said on 15/Jul/15
@Dmeyer
Just what i was thinking...Willis was a 5'11 guy at peak, Travolta/Washington were never over 6' flat.
Dmeyer
said on 14/Jul/15
5'8.75 considering footwear
Dmeyer
said on 14/Jul/15
Then Denzel and Travolta were Never more than 5'11.5
Judd ISR
said on 14/Jul/15
For sure today he's not talks than 5'9", maybe more 5'8.5-.75" considering his shoes advantage.
However there's always a chance he lost a small amount...
5'9-9.5" was his peak range.
In Armageddon (1998) Bruce Willis had easily 2" on him, so this would make him an honest 5'11.5" (peak) guy...
Hypado
said on 13/Jul/15
Will Patton's height is 5ft 9in (175 cm)
great photo, great actor.
the shredder
said on 13/Jul/15
Always thought 5'9
RP
said on 13/Jul/15
Looks 5'9" max there
GP
said on 13/Jul/15
Rob, he doesn't seem 5'9" next you and does he have shoe advantage or it just looks that way?
Sam
said on 3/Dec/14
Once saw him in person I believe and I think he was in the average range, maybe 5'10".
Jake: 1.82 m-- 1.83 m-- 1.84 m
said on 14/Jun/12
He seems right on average height. 177/178 cm, no more than that.
carnegie
said on 12/Dec/11
i thought that he was like 5ft9 5ft 10 at his best he did look quite "short" next to washington
Kopesetik
said on 1/Aug/11
This guy is no taller then 5' 7" - 5' 8" Tops I'm 5' 10" and was standing next to him in LAX about 3 years ago and I had 2-3 inches on him at least sorry but he needs to be downgraded Rob. Cool guy though,.. I complimented him on a couple of his best performances like in No Way Out and he was very gracious & Humble.
Aniston
said on 17/Jul/11
Will is about 5'11. Am 5'7 with my high heels and he was good 4-5 inches taller then me.
Spence
said on 18/Mar/09
I got to meet Will Patton and he is about 5ft 10in ...=] Because I'm 5ft 9in and hes a little taller than me so :P !!
Spence
said on 18/Mar/09
No no, I got to meet Will Patton; It's about right, he is about 5ft 10in because I'm 5ft 9in and he was a bit taller than me
Clay
said on 11/Nov/08
I would say Patton is 5'9.5 and Willis 6'0.
dmeyer
said on 16/Nov/07
if patton is 5'10 then willis is 6'0 in armaggedon and denzel 6'0 in rmember the titans they both look 2 in on will but denzel had the edge on willis in the siege
David
said on 24/Nov/06
Anthony,your right on my friend,174-175cm sounds spot on for Mr. Patton
Frank2
said on 11/Aug/06
It depends. When I saw him during the filming of Brokan Arrow he looked 6'1". But he wore huge combat boots. Then I saw him one day in Beverly Hills and he looked just an inch taller than me or 6'. One thing is for sure. These days he wears a rug. I could tell. So do a lot of actors. You'd think with hair transplants working so well that these wealthy celebs would go that route. But for some reason they still buy cheap-looking toupees. The carpet Kevin Spacey wears is just awful.
dmeyer
said on 10/Aug/06
frank2 you agree travolta might be 6 ft 1
anthony
said on 3/Apr/06
hi it's anthony i was in los angeles one month ago in los angeles and i met will by chance one evening we talk few minutes and he had sneakers he had sneakers we have almost the same height i am 174 175cm
Height Tracker
said on 15/Mar/06
In Armageddon this guy looked at least 2" shorter than Bruce Willis, if not more. If this guy is really 5'10" than that makes Bruce about 6' or more.
Frank2
said on 14/Mar/06
Travolta is actually closer to being 6'1". I suspect Patton is about 5'9" max.
verdugo
said on 25/Jun/05
He looks to be about the same height as Lori Singer (co-star in TV show he was in, "VR.5") and she is listed in IMDb.com as being 5'10 1/2 as well. So unless both their heights are listed incorrectly, I believe 5'10 1/2" is correct.