Morwenna Banks Height
5ft 0 (152.4 cm)
English comedian and actress. Her agency listed her as 5 feet tall.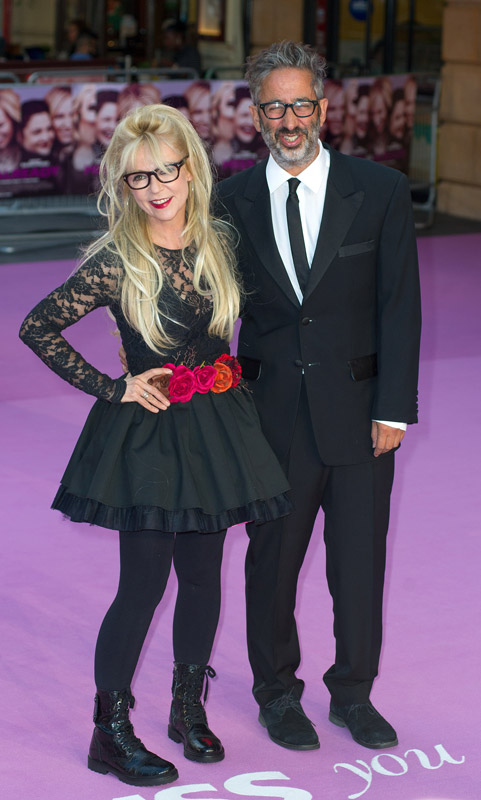 Photos by PR Photos
You May Be Interested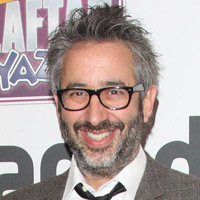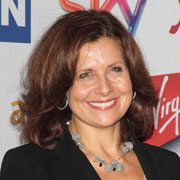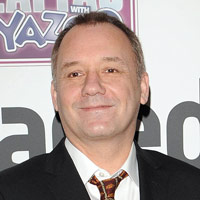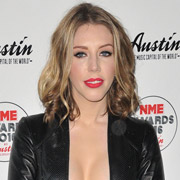 Add a Comment
16 comments
Average Guess (5 Votes)
5ft 0.1in (152.7cm)
Miss Sandy Cowell
said on 19/Sep/19
💐🎂🕯️ Happy Birthday Morwenna! 🕯️🎂💐
Morwenna turns 58 today! I wish her a very happy time with David, her family and her friends.
5ft 🎈😁🌹
💐🎂🕯️🎉💐🎂🕯️🎉💐🎂🕯️🎉💐🎂🕯️🎉
Nik
said on 1/May/19
@ Sandy Cowell - Absolutely! Not only will comedy be in the blood of Morwenna and David's two children but they will also sample it around the dinner table and everywhere else they spend time with their parents! Dolly Loveday Baddiel and Ezra Beckett Badiel would get all the advice and encouragement needed in order to become comedians! Lets hope in years to come that they follow their parents onto celebheights!
It is interesting to hear that Morwenna contributed to the "Mary Whitehouse Experience", I also know exactly what the Pink Floyd song about her is called, I have even listened to it! Your clue was enough for me to work out the name of this song, make no mistake! 🐖🐖🐖!
🍽😂🍽😂🍽😂🍽😂! 🐖🐖🐖!
Cheers mate!
Miss Sandy Cowell
said on 30/Apr/19
@ Nik - Can you imagine how funny those two kids are going to have grown up to be with parents who are comedians? Comedy will be in their blood, and it wouldn't surprise me if they follow their parents into the world of humour, in all the many forms it takes.
I'm less familiar with Morwenna's work, but I think she contributed to 'The Mary Whitehouse Experience', and others. Mary Whitehouse was the ultimate prudish MP and used to scan the TVs for all things filthy! Pink Floyd wrote a song about her on their album 'Animals'. I'm not telling you what it was called, but here's a clue: 🐖🐖🐖 (Three Different Ones). Hers is the final verse.
Cheers mate! 😊👍
Nik
said on 27/Apr/19
@ Sandy Cowell - Well I never! I really didn't know that Morwenna and David are partners and parents to a son and a daughter, I thought they were both colleagues and possibly friends!
After doing some online research I have found out that their daughter is called Dolly Loveday Baddiel and that she is 17, their son is called Ezra Beckett Baddiel and he is 15 years of age.
It's great that Morwenna and David have now both got pages on celebheights, a picture of you, Rob, Morwenna, David, and myself, would answer so many questions! They would know then that we would know, you know!
Often David looks sub 5'8" to me when he is compared to Morwenna but on occasions he does look like he is a five foot eighter, I don't know what his posture his like. I do think that Morwenna appears (autocorrect tried to change it to lap pears!) to be a good solid 5 footer! It will be interesting to find out how many votes she will cole up over the years!
Miss Sandy Cowell
said on 26/Apr/19
@ Nik - Morwenna and David have two kids together and have worked with each other for many years. They are partners and live with their children, a boy and a girl. 👨‍👩‍👧‍👦
Thanks for calling her 'young'! She was born in the same year as I was! 😊
Nik
said on 25/Apr/19
@ Littlelee5ft6 - The ultimate acid test would be a picture of Mr David Baddiel with Mr Rob Paul! David Baddiel looks about 5'6.75" in the photograph above!
The average vote for young Morwenna works out to be 4'11.94" after 4 votes!
Littlelee5ft6
said on 24/Apr/19
Could be right there nik
Nik
said on 24/Apr/19
He doesn't look 5'8' in his own right though Lee, maybe his posture isn't good!
Littlelee5ft6
said on 20/Apr/19
Though in an episode of little Britain he looked very close in height to Matt Lucas so maybe 5ft 8 is too tall for him
Littlelee5ft6
said on 20/Apr/19
Well 5ft 6-7 is a possibility but like Rob says maybe it's because he's a bit further away from the camera
Nik
said on 19/Apr/19
@ Sandy Cowell - You have got a valid point!
@ Littlelee5ft6 - Do you think that David is a flat 5 foot 6?
Miss Sandy Cowell
said on 18/Apr/19
Ah, but Morwenna has slightly higher shoes, Lee!
Littlelee5ft6
said on 18/Apr/19
Or maybe at 54 David may be slowing starting to shrink. Not impossible
Nik
said on 18/Apr/19
David Baddiel does appear to be 5'7" range to me!
5'0" is fine for Morwenna Banks! I like her name!
Miss Sandy Cowell
said on 18/Apr/19
Morwenna's name rings a bell, and if she hangs out with David Baddiel, then she's in my good books immediately - all 5ft of her!
😊👍🌷
Littlelee5ft6
said on 17/Apr/19
David baddiel doesn't look over 5ft 6 with her here

Editor Rob
Maybe a bit further away making him look shorter...