Natalie Martinez's Height
5ft 6 (167.6 cm)
American Actress known for appearing in movies like Death Race, End of Watch and Broken City. On TV she has appeared in series such as Detective 1-8-7, Under the Dome and CSI: NY. At her modelling agency she was listed as standing 5ft 7 tall, with vital stats of Bra/Bust Size: 34 inches, Waist 24 inches, Hips 35.5 inches, Dress Size 0-2 and a shoe size of 8US.

Photo by s_bukley/BigStock.com
You May Be Interested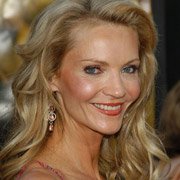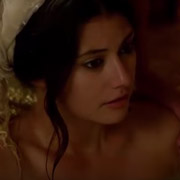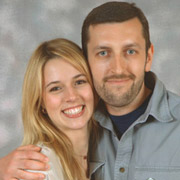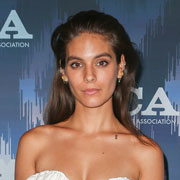 Add a Comment
47 comments
Average Guess (5 Votes)
5ft 6.55in (169cm)
Nik Ashton
said on 12/Feb/20
Some of the voters think she is close to 5'7"!
dicksock
said on 21/Feb/15
Just listened to Piper's Pit with EC3 and Piper said that Goldust is 6'4". Barry was over 1" taller than him:
Click Here
Barry was at least 6'5" for sure.
da_truth
said on 27/Jan/13
looks more around the 5'4"-5'5" range. Even with heels she's about the same height as Michael Pena who is probably at about the 5'7" range.
Can't see the footwear here, but check out the pic:
Click Here
drummer777
said on 23/Sep/11
Barry windham more like 6'3 to 6'4
chris z
said on 30/Jul/11
peak 6 foot 6,today 6 foot 4
Eric
said on 4/Feb/11
Barry's probably 6'4 now. He's doing better than most tall guys who reach 50. Barry only lost an inch and a half.
rob89
said on 10/Feb/09
He'd look an easy 6'5 there with Mamun if he stood straight, 'cos he'd easily be a full head taller than him then. Plus Mamun's closer to the camera.
Jason W.
said on 2/Dec/08
I met Mr. Windham several years ago, he seemed atleast 6'5 possibly taller, altough he was wearing cowboy boots at the time. I also met "The American Dream" Dusty Rhodes and i was looking him eye to eye, and i am 5'10.
catherine
said on 11/Oct/08
I met Berry in a bar last night, and he said he was 6'1
Alex2
said on 20/Sep/08
Ola says on 28/Aug/08
time for a scott hall page now, rob! and also one for steve borden (the one and only REAL sting)
Yea, also Randy Orton, Matt Morgan, CM Punk, please!!!
ANA
said on 5/Aug/08
I am confused how can Barry be a 6'5" and Sid Eudy only be at 6'6.5"???????? Sid Towers over Mamun.
Robby
said on 30/Jul/08
I agree with the website that at his peak Windham was 6'5" right now 6'4"
Shock of Electric
said on 25/Jun/08
No, he is very much, clearly, a head taller than him. If you want to be so specific, don't leave out the obvious stiff posturing from Mamun vs Barry's casual stance, even leaning. He is, 6'5+
Shock of Electric
said on 27/May/08
Windham is clearly a minimum of 9" taller than Mamun, putting him at 6'5" and change.
Frank
said on 23/May/08
Yokozuna i seen close up and he is taller than 6ft I would say 6ft 1 1/2 to 6ft 2 and he was barefoot
Paula Ward
said on 3/May/08
I am here to tell you that Barry is 6'5,and you can take that to the bank,ok? I know for fact!
Jason
said on 27/Feb/08
Powerslam had him at 6'4''.
Eric
said on 26/Feb/08
Barry listed his own height as 6'5 so that's believable. He probably is 6'6 with his wrestling boots.
omar g
said on 7/Feb/08
danimal would you say john studd was 6'8" or closer to 6'7 6'6 ish? because at times next to andre he looked taller.maybe lifts.and with hogan he must of been 1 inch or so on hogan in 84,85.you are usually right on with these legit heights. ive met many wrestlers in my 25 years of being a fan and some looked tall and some much shorter than billed.like nicolai volkoff.he was like 6'2 in person.brutus beefcake was about 6'2 and i remembered ricky steamboat looked very short and vader was about 6'2 as was yokozuna,maybe 6'0 even also how tall do you think j.y.d was. he was build as 6'3 in the wwf but he looked about 6'0 also.
Danimal
said on 6/Feb/08
Hogan was billed at 6'8" and Barry 6'7" in the WWF. Hogan was a legite 6-5"-6'6" and Barry 6'4"-6'5".
Mamun
said on 5/Feb/08
Yes ALEX2 and big time !!!!!
Regards
Supermun
Alex2
said on 5/Feb/08
Mamun are you a wrestling fan yourself?
omar g
said on 1/Feb/08
carry windham was the same height as hogan in the 80's saw them at the los angeles sports arena in 85 and they were getting out of a car to the arena,in seperate times of course and they were both tall.at that time i thought winham was 6'8' which i remembered was hogans built height.but now knowing hogan was 6'5 or so then that made sence to me.
cantstop25
said on 29/Jan/08
vegas kamala was jsut like an inch shorter then orton and that was becasue he wrestled barefoot
Ghost
said on 28/Jan/08
Click Here
Here is Kamala vs. Umaga
Vegas
said on 27/Jan/08
kamala looked a couple of inches shorter than randy orton about 3-4 years ago and he doesn't look that much taller than yokozuna here in early 1993
Click Here
Derek
said on 25/Jan/08
Kamala is only 6'3"? I thought he was a good 6'4"-6'5". 6'8" Undertaker didn't exactly dwarf a barefoot Kamala in 1992.
Ghost
said on 24/Jan/08
Actually, the very first height billing for Kamala was 6'9 in the promo videos shot in Jerry lawler's backyard.
He probably was about 6'5 in his prime.
brother_h
said on 23/Jan/08
was kamala billed at 6'8!? he looked 6'5 in the old vids. so stupid billing a bare foot man as 6'8.
by now i say 6'3 6'2 like mamun said
Mamun
said on 23/Jan/08
Kamala the Ugandan giant was enlisted in the WWF as 6' 8" . But my estimate
is he was between 6'2" to 6'3" barefoot .
Regards
Supermun
omar g
said on 22/Jan/08
does anyone know kamalas real height? anyone?
Vegas
said on 21/Jan/08
well he has a full head on Mamun there and Windham is leaning and further from the camera, 6ft 4 based on that photo would suggest Windham has an 8 inch head, 6ft 3 would suggest Windham has a 7 inch head; both are out of the question
Click Here
Mamun
said on 19/Jan/08
Thank you Farzaan I just love this term !!!!
Regards
Supermun
omar g
said on 18/Jan/08
kerry was probably only 6'0 or maybe 6'1 so im guessing david could have been 6'5 or even 6'6. i seen a match between him and the one man gang and they were almost the same height.and i say one man gang is about 6'6 or 6'7.how tall is kamala?he looked very short next to david von erich.
Anonymous
said on 16/Jan/08
he looks 6'3 to me
Vegas
said on 15/Jan/08
david von erich was very tall, i don't know his legit height, he was billed at 6'8 and looked every bit of 6'6, i have seen him in a few matches with his brother kerry and he dwarfed him
omar g
said on 15/Jan/08
barry windham was at least 6'4. i saw a match between him and david von erich.von erich looked 1 to 1 1/2 inches taller than david von erich.does anybody know david von erichs legit height. i say at least 6'5 maybe 6'6.also winhan was at least 1 inch shorter than bradshaw during the blackjack days,and jbl is a legit 6'5 i think.
Mamun
said on 15/Jan/08
Your right AAAA !!!! The cape was at the dry cleaners . Supermun also has to
be super clean for this Job .
Regards
Supermun
AAAA
said on 14/Jan/08
Whoa.... the cape at the dry cleaners.... I'm kinda disappointed you have donned the outfit hear Mamun. Just kidding..... Nice pic btw
cantstop25
said on 14/Jan/08
6'5" seems right
Atoadaso
said on 13/Jan/08
6'5" right on.
Alex2
said on 13/Jan/08
Yes JT i agree Sid is 6'7 minimum, why cant people accept that!?
JT
said on 13/Jan/08
NBC ran a special on wrestling back in the mid-1980s. In one scene, Bob Costas (who's probably around 5'7") was standing next to Hogan, Hillbilly Jim, Windham and Mike Rotundo. As I recall, Hogan, Jim and Windham all looked about the same height. Rotundo was close to 3 inches shorter than those guys. 6'5" sounds right for Windham. Sid Eudy had a solid two inches on Windham.
Alex2
said on 13/Jan/08
Yes atleast 6'5
Jay P
said on 13/Jan/08
I wonder if he was ever in the same ring as Hulk Hogan. They looked about the same height. Sid Vicious seemed to have had the same height advantage over Hulk Hogan as Barry Windham when he(Barry Windham) was in the 4 Horsemen.
Vegas
said on 13/Jan/08
a few people won't be too happy with this listing, windham was slightly shorter than the "6'2 JBL" when they tagged
windham is 6'5, he has a full head on mamum here and windham is leaning as well
Alex
said on 13/Jan/08
Looks 6'5 there or at least 6'4 1/2.