Natalie Wood's Height
5ft 1 (154.9 cm)
American Actress best remembered from films like West Side Story, Rebel without a Cause, Splendor in the Grass, Miracle on 34th Street, The Searchers, Love with the Proper Stranger, Gypsy, Brainstorm, and Bob & Carol & Ted & Alice. In the press courier in December 1968 she is quoted saying:
"I'm five foot two and a half. The other day I met Julie Christie for the first time and you know what? Finally I had the same reaction to somebody else that so many people have had to me. 'But you're so small'"
. She goes on to mention she photographs tall and there are advantages and disadvantages, but that she's never been too tall for leading men...James Dean according to her was 'very short' and her sister Lana said that
"Natalie was not much over five feet tall."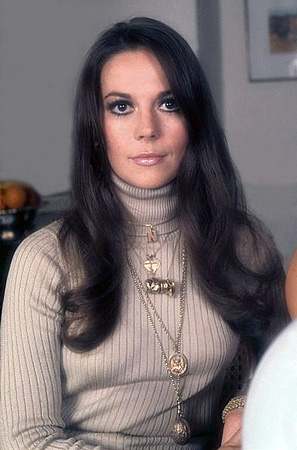 You May Be Interested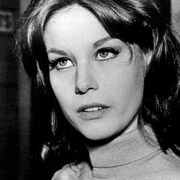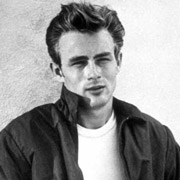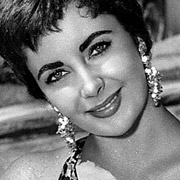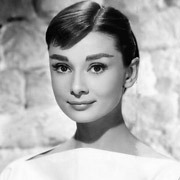 Add a Comment
46 comments
Average Guess (8 Votes)
5ft 0in (152.4cm)
Miss Sandy Cowell
said on 20/Jul/20
Natalie Wood was born 82 years ago today. She lived a tragically short 43 years.
5ft1
RIP Natalie XXX 🕯️💐
20/7/38 - 29/11/81
Bonnie
said on 13/Jul/19
I had the honor of talking with Natalie for several minutes face to face/eye to eye when I was a teen student at UCLA theatre and she was there to present an award. I can still recall how shocked I was that she was barely taller than me (I was and am 4'll"). At most I'd put her at 5'1", if that.
Allie
said on 22/Dec/18
Another one of my favorite "Classic Hollywood Actresses". She had several hit films in the 40s and 50s and had sucess in the 60s before taking a break in the 70s and ultimately dying in a possible muder at the start of the 80s.
Bradly
said on 2/Feb/18
Where's Frank2? The G is "G"one.
Ian C.
said on 20/Dec/17
No wonder John Wayne was able to just pick her up and hold her overhead in The Searchers.
Arch Stanton
said on 20/Aug/15
Rob can you replace Marjorie with Bob & Carol & Ted & Alice?
Arch Stanton
said on 25/Jun/15
I'm sure indeed that Natalie was the sort of woman other women had a girl crush on.
MaryAnne
said on 24/Jun/15
RIP... I'll never forget your beauty.
Arch Stanton
said on 18/Jun/15
Good call Rob, looks this in Sex and the Single Girl.
littlesue
said on 4/Jan/15
Yes more like it Rob, always a bit shorter than Liz Taylor in their photo's together and definately shorter than Lana.
Arch Stanton
said on 21/Oct/14
Rob can you add Splendor in the Grass, Miracle on 34th Street, The Searchers, Love with the Proper Stranger, Gypsy, Brainstorm, and Marjorie Morningstar.
Wishbone
said on 26/Jul/14
Am I a big fan of 5'3" Natalie Wood,compared to petite sweethearts like Cathy Rigby or Patty Duke? Average,at best. But I just nailed a "six pack" of some of Natalie's movies and they all have nice Lonney Tunes and Merrie Melodies cartoons at the start of the "six pack." True,Natalie died young at just 42 in 1981,but I find Natalie Wood pretty and sweet,like all petite singers,athletes,dancers,and actresses. Just for fun,if you're wondering what Natalie Wood I love best,it's West Side Story.
Arch Stanton
said on 18/Mar/14
She LOOKED 5'2" range in West Side Story, doesn't mean that she was. And I think I'm usually pretty reasonable with my claims on here Sue.
Frb
said on 12/Jan/14
Her autopsy report puts her a t 5'4" 120lbs.
Sam
said on 3/Nov/13
She's listed as 5', 5'3 in heels, why is she being listed 5'2 here?
little sue
said on 15/Sep/13
Lol, I'm going to post a pic of me and get Arch Stanton to guess my height, he always add a couple of inches to most!!
Arch Stanton
said on 14/Sep/13
5'2-5'3" in West Side Story.
little sue
said on 28/Apr/13
Natalie was never 5ft 2, I have a photo of her next to Debbie Reynolds in identical shoes and she is a about an inch shorter than Debbie who was about 5ft 1.
diavolo
said on 27/Apr/13
According to some sources she was only 5' or 5'1" and reached a 5'3" height in heels.
Arch Stanton
said on 21/Apr/13
Short yeah, but very beautiful. I'm guessing 5'3" in Marjorie Morningstar.
Rob Bryant
said on 25/Feb/13
I just got back from Palm springs, Indian Wells. We stayed at the Indian wells resort that used to belong to Lucy & Desi of I love Lucy fame. Anyway the hotel has pictures of various celebrities that played golf and intertwined at the resort. In the hallway near my room was a picture of Natalie Wood and Robert Wagner during the time of their first marriage. They are standing side by side each wearing golf shoes in this full body picture. Wagner appears to be about 6" taller. That would place her at 5'-0" as listed and Robert at his true height of 5'-6".
gregory lehmann
said on 17/May/11
She stood 5'3'.
Aix
said on 2/Jun/07
She's about my height... and when I wear shoes I look like 5'3"-5'5", people always mistake me for being in that height. *About the lying down thing... I think it's right. I look like a giant in my bed LOL...and I think I'm outgrowing it*
Anonymous
said on 16/Aug/06
Thanks Viv. Now if only we could get some good pics of her next to someone we can legitimately verify is 5'2 or 5'3....
Viv
said on 16/Aug/06
The movie I believe you're referring to is "The Last Married Couple in America." Valerie Harper is (or, was) in the 5'5"-5'6" range from what I can discern. She is usually listed at 5'6" and I would consider that a good estimate of her height based on what I have seen. :-)
Anonymous
said on 14/Aug/06
Is Valerie Harper's (fomerly of 'Rhoda', 'Mary Tyler Moore, etc.) height listed here? I just watched a movie with she and Natalie Wood in it, and she appeared to have at least a few inches on Ms. Wood, even though in full-length shots, you can see that Natalie has some very high heels on.
Viv
said on 14/Aug/06
Here, here, Brad. 5'2" it is.
Brad
said on 12/Aug/06
5' 2" with Beatty. Case closed.
Frank2
said on 2/Jun/06
Natalie almost always wore very high heels when seen in public. She was really tiny. I mean just look how short she is next to Beatty who's 6'1".
George H
said on 1/Jun/06
You can also compare Natalie in photos with Wagner and Curtis to shots of her with 6'2" Warren Beatty. Like this one, she must be wearing high heels here, looks like a red carpet affair
Click Here
I don't know if this is from that same event
Click Here
Click Here
Frank2
said on 29/May/06
Natalie never grew as an adult. I saw her several times and in four inch heels she was still tiny. Her sister Lana is also quite short.
Bob Wagner when he was younger was exactly my height which is 5'11". Here he is Next to Natalie:
Click Here
(I)
Now tell me she was 5'4". I mean this is getting to be so silly arguing people's heights that I wonder why I bother.
Here's Natalie with 5'9" Tony Curtis:
Click Here
(I)
Tybor
said on 29/May/06
I've also heard that women can gain height with childbirth. Something to do with curvature of the spine and spreading of the hips. Is there any medical basis in this? I think Terri Garr claimed to have grown several inches in her thirties due to childbirth.
Frank2
said on 29/May/06
Natalie Wood was hardly 5'4". She was no more that 5'2".
Larry
said on 29/May/06
Having children doesn't cause an increase in adult height. Unfortunately, here in Texas, girls having their first child at 13-14 is all TOO common. Then the mother may SIMPLY reach her adult height after the child is born. But the 2 events aren't related in higher mammals. Certainly, many females retain some weight after child birth. Drowning DOES cause tissue bloating, and that INCLUDES the soft tissue of the feet. So, a person MIGHT measure as much as 1 cm taller when one adds the fact that lying down also spreads the spinal colume a bit. But 3"? That seems extreme. If Ms. Wood was 5'1", then I can easily see her corpse measuring 5'1.5" lying down AND bloated. BTW: Everyone measures a bit taller lying down; try it. :-)
Viv
said on 27/Mar/06
I've thought about that being the case, heightguro. Her body may possibly have swelled some from being in the water several hours. Of course, I'm no expert, so I'm not sure. But, it makes sense there is some other reason for the 5'4" listing on the autopsy. The highest height I've ever heard for Natalie was 5'3 1/2" after she had her two daughters. I guess, if she was in fact 5'3 1/2" at the time of her death, which I highly doubt, the coroner could have rounded up to 5'4". However, I just don't think Natalie was ever over 5'3" after having her children. She was 5'2" most of her life and it just seems too bizarre that she would grow nearly 2" from having children.
Viv
said on 24/Mar/06
Frank2, her autopsy stated 5'4", which I find a little suspicious, as well. I believe that 'Coroner to the Stars,' Thomas Noguchi did Natalie's autopsy as well as Marilyn Monroe's. I know there's a lot of skepticism surrounding Noguchi. Just stating the documentation as I get them, though, regarding the various heights listed. Natalie did appear to grow after she had her daughters. Her last daughter was born in 1974 and this was about the time the "growth" rumors for Natalie started. But, if she did grow, I don't think she grew 1 1/2" as has been stated. Maybe a little less than an inch. But, I don't think she was ever over 5'3", even after she had her kids. I refer to her as about 5'2" because that is what I've been told by someone who worked with her and that is about what she looks like from what I can guage by good photos of her with measured stars.
Frank2
said on 24/Mar/06
Nonsense! Trust me. Natalie wasn't 5'4". Who did the autopsy? The same lemmings who botched JFK's?
Viv
said on 23/Feb/06
I found some new information today. Her autopsy said she was 64" (5'4") tall at the time of her death. She was also noticably taller than her 5' mother in earlier pictures of the two of them together. At least 4" difference, with Natalie, presumably, in heels. Note: one typically does not gain 3" while wearing 3" heels - more likely, about 2". I also found out that the dress I have of hers was from around the time of her having her second daughter, which explains why it is so long on me. If Natalie was about 5'4" after having her daughters, that dress would have fit her perfectly. Strange, but true. I think her weight (about 100 lbs.) and small bones made her look much shorter than she actually was.
S
said on 17/Jan/06
In rebel without a cause she looks about 5 inches shorter than 5'8" james dean she was probably wearing heels though which would make her height 5'0" but that was in the mid fifties so maybe she grew after pregnancy???
George H
said on 10/Jan/06
My wife pointed me to a website with more photos of Natalie with Warren Beatty. I met Beatty once and got his autograph. He is a big man, but his head is a bit big or long, also. Anyway, here is the url to the photos.http://www.gossiprocks.com/forum/showthread.php?t=1336&page=6
And one to a single photo.http://i12.photobucket.com/albums/a225/Bulworth/Beatty/wbnwbwsm.jpg
Cliff
said on 21/Dec/05
If you do a search at Getty Images under "archival" you will see a few pictures of Natalie standing next to Westside Story co-star, 6ft2 inch Richard Beymar. Natalie is looking up...way up at him and she is wearing heels (This reminds me of the present day Tom Welling/Kristin Kreuk shots, lol). I think the IMDB may be right for a change. She was definitely between 152-157cm. No more. If you ever see her film "Gypsy," Nat is significantly shorter than 5ft6 co-star Rosalind Russell, who easily stands a whole head taller.
Viv
said on 24/Nov/05
Actually, I recall that article (published in 1979 by a close friend of Natalie's) stating that she (Natalie) was 5'3 1/2" at that time. So, according to that article, she grew about 1 1/2" to 2" after having her daughters. The 5' listing for her was most likely recorded before she grew to her full height (remember: she was a child star and that measurement was likely her teenage height and used by the studios).
theheightguru
said on 18/Nov/05
I've read that Natalie Wood was actually 5 ft. tall, but was listed at 5'3 (her height in heels). I doubt that she was anything taller than 5'0-5'3, if she were, I think her body frame would have looked a bit 'longer'.
phillyflash
said on 18/Nov/05
There was an article on Natalie, maybe it was People magazine, a few years before her death. She said after she gave birth to her and Robert Wagner's daughter in '74, they found that she had grown 2
Viv
said on 16/Nov/05
Well, the mystery can be put to rest. I've just found out from a few reliable sources that Natalie Wood was 5'2". In the latest biography on her, she was listed as being "five-foot one and a half" and weighed about 95 lbs (as of the mid-1950's). And, a few people "in the know" stated, definitely, that she was 5'2". I'm genuinely surprised at this! I thought she was 5'0" - 5'1".