Natasha Bedingfield's Height
5ft 5 ½ (166.4 cm)
English singer, best known for songs like "Unwritten" and "These Words". In a web chat she said:
"For a singer i am not that short. about 5.6 ft. just below the average cat walk model"
.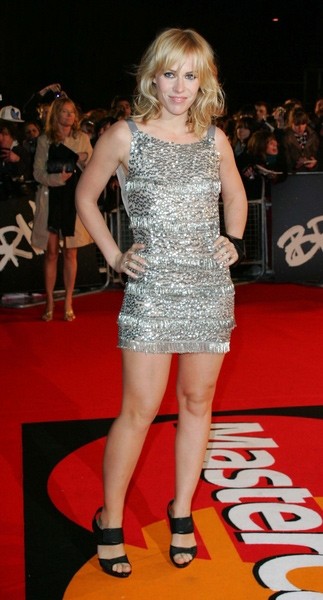 Photos by PR Photos
You May Be Interested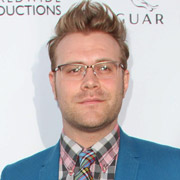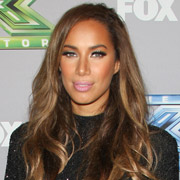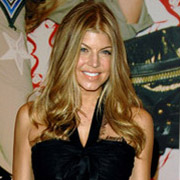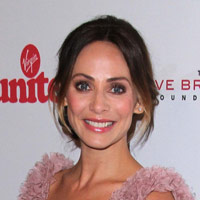 Add a Comment
21 comments
Average Guess (4 Votes)
5ft 5.63in (166.7cm)
Realist
said on 17/Oct/17
She's not meaty but yes 5'5.5 at 135 lbs I can see
SAK
said on 23/Sep/17
Average runway model is about 4-5inches taller than her.
George David
said on 27/Aug/17
I met her in LA for a performing artist seminar 3-4 years ago. 5'6" is spot on. Prettiest girl I've ever seen in my life.
191-193
said on 25/Dec/15
I'm just below average basketball player - actually I would be that short guy in the team.
I think the average catwalk model height(including not just the most famous models) could be slightly more than 5'10" these days.
If a model works for multiple agencies, you can have a pretty accurate picture of his/her height.
Allie
said on 3/Jul/15
@lol - Most models lie though. Miranda is speculated to really be around 5'7-5'8, Alessandra and Candice are said to be 5'8. Cara's a good example. Marisa Miller, well known VS Angel was about 5'7. So was Stelita Ebanks. Kate Moss. was shorter. Connections are needed, but sometimes a little white lie in terms of height can get you in the business.
lol
said on 11/Jan/15
The average catwalk model would laugh in her face. They are like 5'10" on average, 5'6" is definitely not "just below that".
issuetall
said on 16/Aug/11
@Sanne, one of my dutch friends told me that the new generations(16-18 years old) in the Northern Netherlands are taller now, 195cm is just a normally height. Please introduce to me .
kate
said on 9/Jun/11
5ft5? She wears some BIG heels always.
Anonymous
said on 30/Jun/09
no way hosay she is not 5'6 she more like 5'7.5
keri
said on 1/Mar/09
I have met Natasha bedingfield in person and I even clicked a photo of her. She isn't 5'6. My friend who is exactly 5'6 stood next to her. Both were wearing flats. Nat is much shorter than 5'6. She is around 5'4 or 5'5 at the most. Im sure. She gets away saying she's 5'6 as she is broad boned and weras atleast 5 to 7 inch heels at almost every show.I know that for a fact becoz im a shoe designer. But she is very pretty in person. Photos dont do her any justice.
Anna
said on 27/Sep/08
I think shes 5'7-5'8
mah
said on 24/May/08
there is no way lily cole is 5'6''lily cole is 5'10.5''
and there is no way natasha bedingfield is around 5'9'' not with her stumpy legs
brother_h
said on 3/Apr/08
her and daniel bedingfield both lived in new zealand in their teens.
tasha
said on 16/Aug/07
I met her, and im 168 cm, which is basically exactly 5 ft 6, a tiny bit taller actually... And we were both wearing flat shoes, and she was around the same height as me. She was also so lovely and chatty, she seemed so normal, and down to earth. Shes prettier in the flesh i think.
Flower
said on 31/May/07
I once saw her standing next to model Lily Cole and she looked a bit shorter than her. If she is 5'5" or shorter then I wonder if Cole is 5'10"
Barb
said on 27/May/07
She is actually 5'6 .. actually slightly taller. She wairs heels a lot though so you can't tell. YOu shouldn't make a person smaller then they are. She is an amazing person and is a wonderful singer with losts of talents and a beutifal voice. And she was born in England her parents are from New Zealand.
Wasabi
said on 30/Nov/06
i met and stood right next to her. im 5'5.5" and was a bit taller than her with regular shoes. she had heels on too. i would say say 5'3" - 5'4". she looks that height too with her meaty curvy build.
Alex
said on 9/Jun/06
Rob, true the word "about" normally means their just a bit under what they say. This girl could be just shy of 5'6, 5'5.5 maybe, but I haven't seen a lot of her to judge.
Bo$$ Dogg
said on 30/Nov/05
She is a Kiwi. But lives and sings in the U.K
[Editor Rob: yes Kiwi parents, but born in england and raised there...]
sonia
said on 28/Nov/05
i think shes shorter about 5'5
Jason
said on 28/Nov/05
I thought she's from New Zealand?