Stacy Ferguson's Height
5ft 2 ½ (158.8 cm)
American Singer 'Fergie', known for being part of The Black Eyed Peas. In People she referred to her height:
"He's [Josh Duhamel] 6'3" and I'm 5'4"
and in Extra said
"I'm Five Feet Four...when I gain a couple of extra pounds, it shows"
.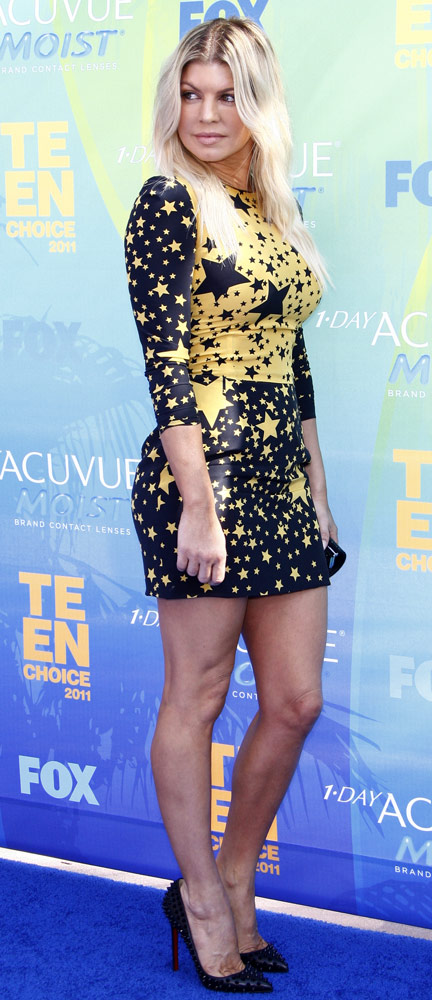 Photo by Joe Seer/BigShot.com
You May Be Interested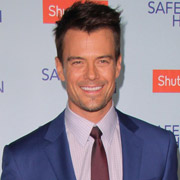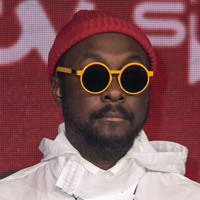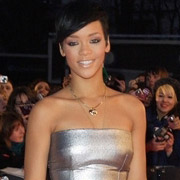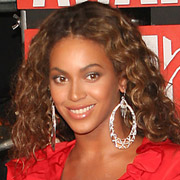 Add a Comment
102 comments
Average Guess (15 Votes)
5ft 2.18in (157.9cm)
Jee
said on 12/Sep/17
Insult? That was just rude. She may be 5'2.5 but that's just 1.5inch from 5'4, same league.
ana
said on 25/Aug/17
looks like my mom who is 156cms
Brad
said on 7/Aug/17
Just look at her with David Spade who is a shrimp. Sorry Stace, your 5-4 is laughable.
Peter175
said on 30/Jun/17
She understates her husbands height while adding 2 inches to her own.
Where's the shame in these celebs. She's 5'2.25 max and looks flat 5'2. An insult to the near average 5'4 girls out there
Magic
said on 31/Dec/15
5'1" no more, she near to Scarlett Johansson is 2-3 inch less and I believe that both their wear heels
Click Here
someone
said on 1/Nov/13
she looks 5'1-5'2 def not 5'4
teej
said on 13/Jun/13
She may be 5ft2 but dayum shes hot, us tall guys like short girls
jo
said on 27/Apr/13
I stood next to her at the airport. She is micro size! 5'1" at the most and thin as a wafer. too much make-up as well, but that's a different story.
Xina
said on 12/Mar/13
Just saw a picture of her beside Olivia Wilde and she is teeny tiny!
Brad
said on 12/Feb/13
5 feet 2. Monster heel gal.
marla singer
said on 2/Sep/12
She could have rounded up to 5'3"... but 5'4"!
SIlent d
said on 25/Jan/12
159cm. Hot once.
Brad
said on 3/Jan/12
She was standing on her toes even in big heels being photographed in Vegas this past weekend. Imagine hating being so short you are on your toes for even more height.
Emma
said on 14/Nov/11
Pftt, no chance she's 5'4! I was 5'5" when I met her and I had at least 2-3 inches in her.
Heightgirl
said on 4/Nov/11
She looked the same height as 5f2 Kim Kardashian when they were hanging out with Jlo so I doubt she is any taller and maybe she might be a bit less. 5f1 - 5f2 for Stacy Ann Ferguson AKA Fergie.
P
said on 25/Jun/11
@jon u r not going to elementary school,are u?by the way i saw her,it wasnt like talking or anything she was just passing!she is really short! im 5'4" and half and we both wore flats and she was atleast 2 inches shorter!she is 5'2" max!!
mv
said on 31/May/11
She looks much shorter than her husband Josh Duhamel in pictures, more than 1 foot and he is 6'3''
Josh
said on 15/May/11
I met her in Person when she was in Minnesota on March 22nd 2010. she was in her dressing room getting makeup on and she stood up to give me a hug with no shoes on. she is no way possible. 5'3" she is probably 5'1" maybe.
Steve
said on 27/Apr/11
I remember seeing Fergie standing next to Jennifer Aniston at the end of SNL when the BEP were the musical guest when Aniston hosted. Aniston literally towered over Fergie. I thought at the time that Fergie couldn't be even 5'-0".
Click Here
trinity
said on 7/Apr/11
actually nikki penelope cruz is 5 foot 6 and nicole kiddman is 5 foot 10 they're all wearing heels makeing fergie to at least be about 5 foot 4 btw all the pictures posted are of very tall people next to fergie try and find one of her standing next to a average sized person.
Jean
said on 14/Jan/11
Well, If Fergie´s height is 5 ft 2.5 in, then How tall is daddy yankee?
I say this since they´re pretty much the same height at Impacto video min 3:03
Click Here
And you can tell fergie is wearing heels so I really want to get feedback about this.
Legend
said on 7/Jan/11
she's 5'2 MAYBE, lol at 5'3
WENG WENG
said on 13/Dec/10
Hey Antron, Just for your info, Ap is not Filipino. he is half Afro American and half Filipino.
shrikaant
said on 27/Nov/10
even she is short bt she luks like any super model coz she got good body posture in videos i nevr feel dat she is short n n i luv her so much n i m 5.5 so i still hv chances wid her jst kiding
Marilyne
said on 25/Jun/09
In this picture, Fergie seems to be as small as Vanessa Hudgens.
Click Here
Brad
said on 9/Jun/09
As listed.
jonathan
said on 8/Jun/09
i met her in chicago.. i'm 5'6 and i think she is just 5'2
Mathew
said on 7/Jun/09
How come there is a "fergie" and "stacy ferguson" page? Listed at different heights, mind you.
Callette
said on 7/Jun/09
Well, at her wedding, she seemed like the shortest person there so I'd say 5 foot 3.
raf
said on 3/May/09
jon, seriozly man? but how? du xplain!!!
Anonymous
said on 30/Apr/09
Average height for a woman is 5'4" here and Men 5'9"/10". I would have thought she was taller than 5'2 but still.
anonymous
said on 27/Mar/09
Click Here
her with slash, looks alot taller than 5.2 1/2 to slashes 5.10 ish
Anonymous
said on 15/Jan/09
I met her over Winter Break when I was walking around Rodeo Drive in Beverley Hills and she was wearing about 3 inch heels. I am currently 5'7.5" and I was still towering over her... I had to bend my knees to get my head in the picture my mom took. So I think she's only about 5'2?
Brad
said on 3/Jan/09
Exactly the same height as Carmen Electra a few nights ago. Around 5' 3". Looks 10 years younger with the expensive make-over.
Brad
said on 23/Dec/08
She's very hot, and she smells good if you meet her. You think her partner picked her for her brains? He coulda had anybody.
Lana
said on 23/Dec/08
I just watched her performance next to Debbie Harry and she is shorter than her, they were both wearing heels. Debbie is about 5'3" so Fergie must be somewhere between 5'1" and 5'2". She is ugly anyways and looks like an old hag thanks to crystal.
leonari
said on 22/Dec/08
close to an inch too high Rob. She is small. But hot nonetheless
Brad
said on 22/Dec/08
I'd have guessed 5' 6" in videos/concert. That June 27 photo with Josh is shocking. I know how he feels, Madonna stood by me with that difference in height 26 years ago. Heels can't help vs. tall. Looks like a child with Avril who is tiny herself. I met her at a perfume signing but she was already seated, I have no clue her height in person. I hear she is quite a party person and has to be carried around a lot. Losing her looks on recent Perez Hilton shots.
d
said on 20/Dec/08
people always look taller in music videos because the producer wants them to look taller so he uses techniques. seriously don't say you think she's like 5'5 or 5'4 because she seems that way in videos because they totally trick you.
i'm going for 5'2 at the MOST. that josh duhamel/fergie picture was quite clear and she was like almost two heads shorter than him! WITH heels on!
diana
said on 2/Nov/08
yea she inflates her height like crazy...
i know she said she was 5'4 on an interview
and at that stand up concert she was standing next to keyshia cole
and was only a smidge taller
definitely 5'1 or 5'2 not any taller
SouperTuff1
said on 22/Oct/08
Whoa, I always thought she was a big boned girl. I was expecting to see 5'10'' and size 10 shoes or so!!! Shocked! She's not even average height?!!?
paulina
said on 5/Oct/08
I think she's shoter...She's like 5.0 or a little bit
less...
Click Here
Big_C
said on 20/Sep/08
You're right Jen.She's definetly 5ft1in
someone
said on 21/Jul/08
always thought she was like 5'5 or more .. weird, looks tall in videos, like in my humps and clumsy, she doesn't look that short
so confuse
said on 27/Jun/08
i think fergie is shorter than 5'2"
Click Here
note: josh duhamel is 6'3" and fergie's i think wearing a 3 inch heel, so that would give her a couple of inch taller than her barefoot height.
Anonymous
said on 26/May/08
Not even 5'2. I'm a bit less than 5'1..and she stood way shorter than me when I saw her! Hehe made me feel so good lol.
Haylie
said on 24/Apr/08
I met Fergie in person a couple of mounths ago. She was wearing high heels, so with them on she was 'bout 5'5, since she looked like she was just as tall as me, and I'm 5'5. And the shoes was a couple of inches, so I would say without heels she's 5'2.
mule
said on 22/Apr/08
5'3 i cant beileve it i thought she was 5'6 ish atleast she looks tall in music videos. But i saw her in flats compared to 5'8 nelly and he tower over her in party people video.
nikki
said on 8/Jan/08
She is 5'1 or 5'2 she wears heels a lot. She is about my height and I'm 5'2
Viper
said on 5/Jan/08
She looks 5-4 with 6-2 Shawne Merriman.
Click Here
Ash
said on 5/Jan/08
No taller than 5'2. Jury still out on Josh. Perhaps 6'3.25 is closest I can ascertain.
She just is tiny and toned and that elongates her.
And I always thought men, even tall men prefer tall chicks. Just finding out men actually like tiny petite proportioned girls.
Missaxo
said on 4/Jan/08
I agree with Jen. I also read a tabloid a month ago and they were talking about celebs in bethingsuits and how fit they are and when talking about fergie, the stated "the 5'2 pop singer". So There you go. Don't be fooled by how heels can really give you height. Especially is your really skinny. Im 5'1 and my brother thought I was 5'3. That was flat foot!
nqkoisi
said on 2/Jan/08
in the videos and pictures fergie ever looks tall so i thought she`s about 5`8 but now i am shocked
Socom
said on 7/Dec/07
Jon Doe, if you are only in high school you will probably grow another inch If that helps
Jon Doe
said on 5/Oct/07
Maya I know where you're coming from,but since I'm used to being short I've also grown accustomed to certain women being taller than me and I don't think of a woman taller than me as any different than a woman shorter than me.Phssst I'm adopted,even my mom is taller than me by 1 inche.Still I'm starting to get insecure,and I'm only in highschool.
mara
said on 23/Sep/07
idk what u r talking about mabey she shrunk. but she now has 2 homes in detroit lakes minnesota and i met her. she was way shorter and the friend i was with asked her how tall she is and she said 4 foot nine. she wears heels all the time.
ras
said on 8/Sep/07
How is "Stacy Ferguson" 5 ft 3 and "Fergie" 5 ft 2.5? This is why I was so confused, I saw Fergie changing constantly from 5 ft 3 to 5 ft 2.5 and thought "for inches sake Rob, make up your mind already!". Then I JUST noticed there's a page of "Stacy Ferguson" saying she's 5 ft 3 and another one of "Fergie" saying she's 5 ft 2.5... Maybe we got a case of double personality where she gets half an inch being Stacy Ferguson? ;)
[Editor Rob: one is a 'dead' page, but it remains for search engine purposes ;) Sometimes double pages exist but I don't delete them.]
Alice
said on 5/Sep/07
I saw vh1 maxim hot 100 and she said"im 5 foot 4"
Maya
said on 27/Aug/07
Jon Doe, being a short guy doesn't make you unattractive, it's just people's general misconceptions and prejudices. If this is any comfort, tall girls often receive the same kind of treatment as short guys. I've been 5'9" since I was 13, and back then I was commonly referred to as Giraffe, Shaquille, etc. Most guys who claim that they like tall girls, actually like to look at the pictures of models or sport stars like Sharapova, but they wouldn't really want to date them in the real life.
Jon Doe
said on 7/Aug/07
do girls just like to think of themselves as short? 5'4 isn't short for a girl it's average.I'ma dude and I'm 5'4.Short girls are hotter?sure maybe but what about short guys for example Michael J Fox,Jason Schwartzman,Edward Furlong,David Spade,Seth Green,Joey Jordison,Jerry Ferrara,Rob Schneider,Kevin Conally,Scott Caan,Freddy Rodriguez,Elijah Wood,Toby Maguire,Dustin Hoffman,Emilio Estevez, and what the hell even Joe Pesci aint a bad looking guy but alot of these guys if it were not for showbiz would just get rejected for being too short,kinda messed up if you ask me....
Anyways I always though Fergie was taller than average I guess I was fooled but then again how tall is the shortest guy in Black Eyed Peas coz I thought she was taller than him,ya know the dude with a mohawk.
Courtney
said on 30/Jul/07
On maxim hot 100 she said "im a short girl-5'4 and a half"
Raquelle
said on 26/Jul/07
I met her in person, and im 6 feet tall.
all i can say is that aiw s more then a head taller then her.
shes hot. but guys g for the girls with the long legs.:D
dont ya guys?
Karina
said on 1/Jul/07
Man!! I can't belive this, I thought she was about 5'5 or maybe a bit more... this is a clear example that we, the short girls, are hotter!! :P lol Im 1.59 as her, but when people ask me I say "I'm 5'3, haha.. I can't belive Im the same height she is!! And I had a kinda trauma becoz I thought I was too too short!!
ice
said on 14/Jun/07
My guess was 5'2 flat. But Rob, do you know that this page is not listed. I had to do a search for her.
[Editor Rob: I don't understand, it's under F...I did change the pages name from just fergie not long ago.]
olerika
said on 31/May/07
hot? come on she looks like a frog and i do not think she is taller than 5'3''
J.
said on 28/May/07
Yeah, as previous poster mentioned, this chick appeared on "Tyra" and man, SHE IS TINY!!!! 5'3" seems sort of tall for her. 5'1.5"-5'2" more plausible?
Tiffany
said on 28/May/07
I was just watching maxium top 100, [im bored] and she said shes 5 ft 4. and i was like omg wow i thought she was like 5 ft 8 or somthing like that. wow.
Anonymous
said on 23/May/07
i agree with the listing here-5'3-however, she was on tv last night on the maxim hot 100 of 2007 list-aired on vh1, and she stated herself that she's "a short girl-i'm 5'4", which i think she's adding a little height to herself.
Anonymous
said on 23/May/07
When she was on the Tyra show she was standing next to Tyra with huge heels on and came to about Tyra`s shoulder, so I would say she`s about 5`2 (no more than 5`3)
del
said on 7/Apr/07
i guess she is about one seven something,but she's well proportioned.
me
said on 4/Apr/07
my boyfriend is 5'11 and he worked with her before and says she is fairly tall so 5'2 sounds kinda short to me. I don't trust his judgement very much though.
[Editor Rob: she's just claimed 5ft 4 recently]
antron
said on 28/Mar/07
Hey Glenn, just for your info, the guy you are referring to as 5'5" is actually filipino, not african-american/black...just thought you might like to know... I agree on your height assesment of BEP
jen
said on 24/Mar/07
i actually met her in person, i was in shock at how short shes..I stood beside her and i was taller than her.. i am 5'1 and i was wearing a one inch heel and she was wearing flats. i was about an inch taller... So i took off my shoes and we were the same height...So if anything shes 5'1 ..
Sam
said on 14/Mar/07
Jon, seriously man?
Bombay Rocker
said on 13/Feb/07
A masterpiece...damn hot and sexy and there goes the myth that tall women are far attracive than shorter ones.... I think she's ultimate and is about 5 feet 2 at most.
MD
said on 24/Dec/06
Wow, I thought she was shorter than this.
Anonymous
said on 13/Dec/06
I think shorter. Saw her on TRL and she was tiny much smaller because I thought she was average height. She made everyone else look huge, not just in height but weight so I believe the 40kg (~88lbs). Think she is more in the 5'2" range though for height maybe shorter.
jon
said on 17/Oct/06
im a guy and im 4 foot 11 and i get all the girls
Anonymous
said on 5/Oct/06
i think 5'2-5'3 is correct. she has good posture and a perfect body to make her look 5'6. fergie is awesome
Emma W
said on 24/Sep/06
Ya she's a pretty petite woman. Id agree with 5'3". She definitely looks taller though because she's really nicely proportioned
Anonymous
said on 12/Sep/06
if she is 5'3 then why is she two inches or so taller than Ashley Simpson who claims to be 5'5
Glenn
said on 10/Sep/06
One Black guy is 5-5.the other is 5-8.the Indian latino looking guy I examined intensly cause he appeared 5-10 first time I met him.now I think he is 5-10.5 to 5-11.
Raz
said on 9/Sep/06
Just saw an MTV piece with her from the making of the "London Bridge" video. Unless the rest of the cast and crew are giants, she's hardly more than 5'1", if that tall. EVERYONE else was at least three inches taller than her, including the women.
She recently said that she weighed 40 kg a few years back. You pretty much have to be down around 5 foot even for that weight to be possible and still be realtively healthy.
Anonymous
said on 31/Aug/06
Just watched her on VMA's and picturing her without shoes even, there is no way she's shorter than 5'5.
tammy
said on 15/Aug/06
The average height for a female is actually 5foot-5inches and for a male it is 5foot-10inches, i found out at my doctors sugery.
Glenn
said on 12/Aug/06
Im bad at guessing girls height.mainly cause I dont pay attention or can figure out the footwear.I say 5-3.
Wicked Kid
said on 10/Aug/06
How tall does Glenn think she is?
Anonymous
said on 4/Jun/06
Rob, check out the June 5, 2006, Issue #590 of US Weekly and in there she is listed as 5'2".
anonymous
said on 29/May/06
US Weekly magazine stated 5'2. I believe that is accurate.
anonymous
said on 10/Apr/06
she is 5'2. look up fergie on google.com and for her height listing it says 5'2 consistently. I found five websites so i doubt she is 5'4!
icee
said on 3/Mar/06
fergie always stand on tippytoes when shes taking photos and putting her chin up (like the photo above) to make her look taller. she also owns 19 pairs of elevator shoes (not including high heels)and some of them and boost her up to even 5 inches taller! She also had it customly made for her for dancing at concerts and audiences wont be able to tell the difference.
mcat990
said on 9/Feb/06
I swore she was taller!!
Serene
said on 23/Jan/06
Wow.. Fergie is only 5'3.5".. never thought of that..
angela
said on 3/Jan/06
its so strange ,u know,,, im 5'4" and i always thought im too short.. Now i c that my favorite ppl.. like ferqie, nicole from PCD ... they r same as me,,,:D i feel much better ... cool site..
matt
said on 4/Nov/05
hey if the average height of a female is 5'4" , then isnt she average height?
allie
said on 3/Nov/05
Yeah shes really short, my friend's DJ and he met her and he's really short, then when i saw the photos of him and Fergie together she was even shorter, i know.. i was so suprised
Fergiefan
said on 3/Nov/05
she is 5'4" and with hi-heels 5'6"
Some Guy
said on 17/Oct/05
Hey Rob. Some how all the sites I'm posting doesn't seem to access the pages where they state her height. But if you do some looking around on the web you'd find many pages listing her 5'2". I mean why with they list at her 5'2" if she is really 5'4". I never seen that happen to a celebrity.
Liz
said on 17/Oct/05
She's probably 5'3 to 5'4-ish. Many girls wear heels, so you can't easily guess-timate their height.
Some Guy
said on 14/Oct/05
Hey Rob. Found a website where they actually state fergies height is 5'2. I'm in like total shock rite now man. here it is http://philipino.blackeyedpeas.com/
sue
said on 13/Oct/05
wow, i always thought she was like 5'6!
tiffcs
said on 30/Jun/05
in allure mag. JUly 2005, she says she is five four