Nick Knowles Height
6ft 1 ½ (186.7 cm)
British TV presenter. Claimed on AtHomeMagazine.co.uk (1/8/07) "I'm 6ft 2in" and a visitor mentioned Knowles claiming 6ft 1.5 on DIY Sos. In 2018 he said
"I'm 6ft 1in and still in pretty good physical condition"
.
I am a 46in chest and I'm 6ft 2in, and I had always been about 17 stone.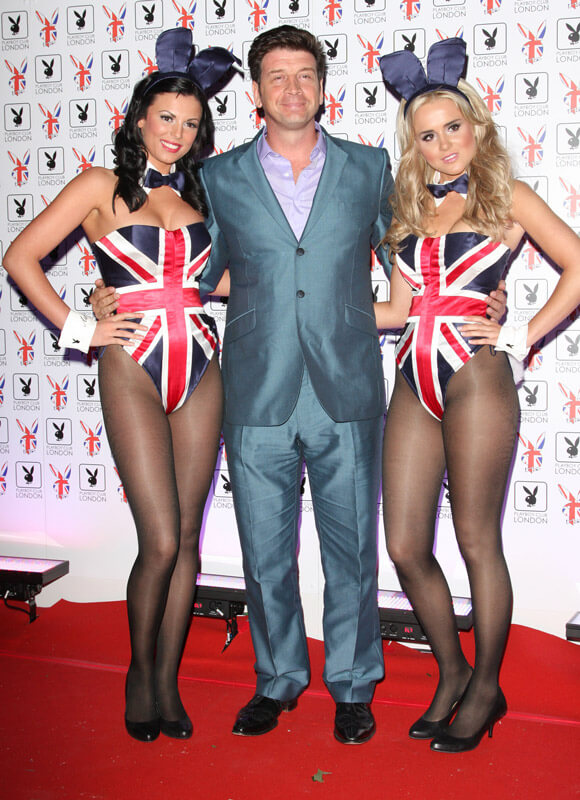 Photos by PR Photos
You May Be Interested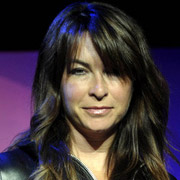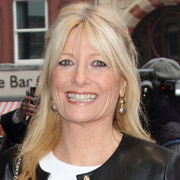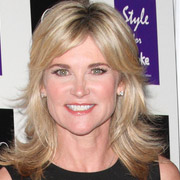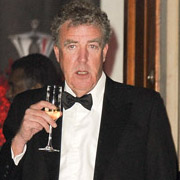 Add a Comment
14 comments
Average Guess (5 Votes)
6ft 1.3in (186.2cm)
Rory
said on 21/Mar/20
Very hard to see him being this tall when he appeared next to Harry Redknapp on sandbanks summer. Looked about 2 inches taller than Redknapp. Tbh I'd probably be surprised if he was even a legit 6ft1 let alone 6ft1.5.
Nik Ashton
said on 5/Oct/19
It's very interesting that he claimed to be 6'1"!
Sandy Cowell
said on 25/Nov/18
Oh, so there IS someone over 6ft in the Celebrity Jungle this year, and what a good sport he is too! At the moment, I am watching him shoved in a glass tank beneath Noel Edmonds (again doing a Trial!), and between the two of them, they have 130,000 creepy crawlies sharing their quarters and are getting stung to smithereens! Knowles has to catch the stars as Noel fumbles about and finds them and it bloody well isn't easy, seeming as neither fella can see what he's doing!
Ah, Knowles has caught 5 of the 10, and now they are coming out of their glass boxes and it's time for me to do a bit of measuring. I put 5ft7.5 for Noel, and I am glad I didn't go lower, as no way is he a candidate for much height loss. I stood feet away from him at 15 with 4 and-a-half inch platforms on and he was taller! It was at a Radio One Roadshow on 15th or 16th of August in Weston-Super-Mare, 1976 and Rob, our editor, was weeks away from meeting the World, and Nik, without the 'c' was a tiny baby of just over 4 weeks old!
Do I think that Noel is 6" shorter than Nick Knowles? Not quite, but almost! I am therefore plumping for 6ft1!
Nick is now standing with Harry Redknapp, who I requested today. He is written up as 5ft11, but there is every likelihood that he's a little less now. If Nick is 6ft1, Harry looks 5ft10.5. The difference is bordering on fairly notable, and now I am upping Nick to 6ft1.25, which is his average anyway.
Ken
said on 22/Mar/17
6ft 1 is very realistic nothing more
James B
said on 26/Dec/16
17? No way he looks more like 15 stone
Rory
said on 2/May/16
In a still with prince harry for the program invictus he looks shorter than him, in fact he looks 6'0.75 like lelman who said he met him claimed.
James B
said on 13/Jan/16
Rob lol rob maybe you could add on description above "visitor James b said he claimed 6'1.5 on DIY SoS
lelman
said on 30/Aug/15
I met him today funnily enough. Seemed about 2 inches taller than me, I would peg him at about 6'0.75" personally, but I supposes this listing isn't impossible.
Rampage(-_-_-)Clover
said on 11/Dec/13
"Nick Knowles's height is 6ft 1.75in (187cm)"
Can look either of his claims.
HH
said on 20/Oct/13
Met him 2008 and ended up spending the evening drinking with him and his group; he was certainly taller than my 6', but not by a huge margin 6' 2" or maybe a touch more sounds realistic.
Quite an athletic to rugby player build - solid looking guy, and a magnet for any female over 25.
Arch Stanton
said on 11/Dec/12
Looks legit, could pass for 6'2". He can look a bit like Pierce Brosnan from a distance, great hair and sense of style.
Click Here
Looks pretty tall here proportionally.
James
said on 25/Mar/11
I think 6'1.25 (186cm) is not impossible.
Mark
said on 26/Dec/10
I had my picture taken with him at a poetry slam event in Bristol, 2008, i'm 1.77cm and he was about 3 inches taller, i think either 6 or 6'1 is bang on. Would love to have posted the pic, but i lost it when my computer crashed :(
Will
said on 9/Nov/10
He came into where I work for an evening. 6'1, no more, no less