Nicola Bryant's Height
5ft 2 (157.5 cm)
English actress best known for playing Peri on Doctor Who. On her official site she used to be listed
"Height: 5' 3""
, although once had herself down as 5ft 4 in a casting directory. She also said on
Twitter
"Shorty sounds right up my street. 5'3" :) "
. In this photo Nicola had about 1 inch more footwear than me.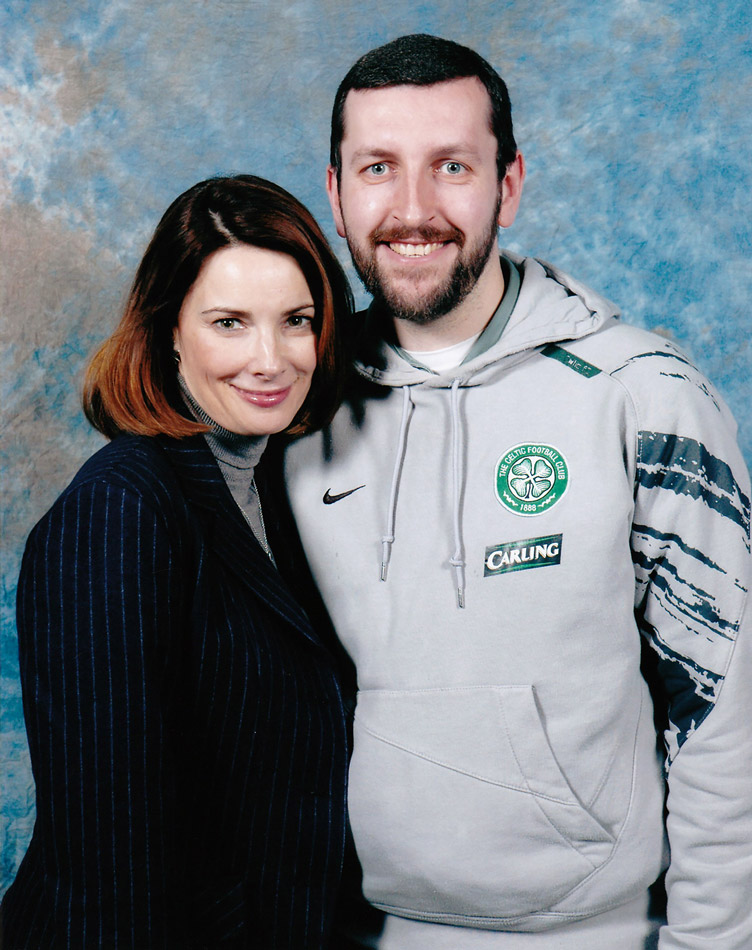 5ft 8 Rob and Nicola @ Collectormania Midlands 2008
You May Be Interested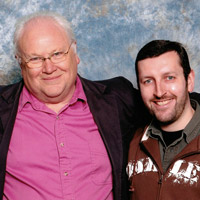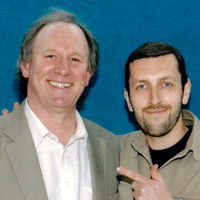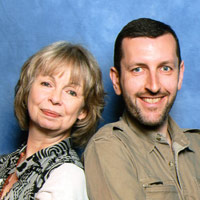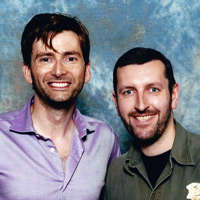 Add a Comment
12 comments
Average Guess (9 Votes)
5ft 2.72in (159.3cm)
Miss Sandy Cowell
said on 12/Aug/20
Nicola needs a shiny new comment for the new decade, so this one will serve that very purpose....
...and her guess? 5ft2.75 😁💐
Miss Sandy Cowell
said on 11/May/19
Yes, Nik, but only in Coventry! If Nicola returns to make another chapter of 'Blackadder's Christmas Carol', she will be going back in time you see, to the Victorian era, where she won't have lost any height whatsoever!
👑😁👍👑
5ft2.5
Nik
said on 9/May/19
I wonder if Nicola is dropping height, in Coventry!
Sandy Cowell
said on 13/Feb/19
Well, Rob, even if you've seen 'Blackadder's Christmas Carol', there's no way she's easy to spot. She looks nothing like she does in the picture above. I've never heard a girl so young with the ability to cackle in that fashion! Arghhh! 🙉
5ft2.75
Sandy Cowell
said on 10/Feb/19
Now that I've dug out my 'Blackadder' boxset, I've discovered that Nicola is the girl, Edmund's Goddaughter Millicent to be exact, with the insanely annoying banshee-like laugh on the festive Special 'Blackadder's Christmas Carol'! So I HAVE seen this actress in something after all...
It's rather a turn-up for the books that she's actually a pretty girl as well because in that 'Blackadder' episode, she's too busy gurning her face into the strangest of shapes for us to have any idea of what she looks like in reality and as for that laugh....😤
I think it's no wonder that her Uncle Blackadder will part with absolutely anything just to get her out through that door!
I'll soon enough get round to seeing, or should I say, putting up with those scenes for myself, and then I can take a good look at her height for myself. Turning the volume down won't make any difference on that score, I'm happy to say!
🙀😝🐍🙉🤦🎄........🎁👧🎁🍗🚪"Get OUT"

Editor Rob
I never even realised she popped up in an episode. She still looks good today in person, I see her every year nearly at some event, though I don't exacly need another photo, one or 2 is enough.
Sandy Cowell
said on 12/Sep/18
@ Nik - Yes, little 5ft Nicki was quite accepting of her name. I didn't invent it for her, but she was known as that and didn't mind a jot!
I also had a girl in my class when I was 17/18 who was called Nicola Adams. She was 5ft8, blonde-haired and dieted down to extreme skinniness, so she was the polar opposite to the famous Nicola Adams, whose sports career requires an altogether more healthy look! 💪👌
Cheers Nik! 😊👍
Nik
said on 10/Sep/18
@ Sandy Cowell - Wow, that's fascinating! I know that she will have liked and embraced the name Little Nicki, and why not as well? It's nice to hear that you looked after her!
It's great when you know or knew someone with the same name as a celebrity, I once knew people called Stephen (maybe Steven) Bishop, Michelle Williams, and Jonathan Banks! It's a small and interesting 🌏!
5'2" is probably fair for Nicola Bryant!
Sandy Cowell
said on 8/Sep/18
@ Nik - I knew a Nicola Bryant (Little Nicki!) and she was exactly 5ft. She was 19 and I was 30, so I looked after her - of course!
This Nicola Bryant gets 5ft2 from me.
Nik
said on 4/Sep/18
For me Nicola Bryant looks 5'2" at most, she may be a tad less! The average vote is crazy!
LG69
said on 8/Oct/13
What I meant to type was, I can see 5'1.5" for Nicola, given she has a 1" advantage.
[Editor Rob: not impossible she is weak 5ft 2, she looked as good 4 years ago as she did back in 80's! I think one of the companions who aged rather well...]
LG69
said on 8/Oct/13
Rob,without her footwear advantage, do you think 5'1.5" is possible? Always a pretty lady.
Jake T.
said on 30/Mar/11
Rob looks between 5 and 6 inches taller so 5'2 sounds right.