Noel Clarke's Height
5ft 8 ¼ (173.4 cm)
English Actor/Writer/Director known for playing Mickey on TV series Doctor Who and for films like Star Trek: Into Darkness, Kidulthood and Storage 24. In a comelime.com interview on being asked about possibly being a black James Bond,
"I'm too short. I'm only five foot nine"
, which is a natural round-up from his own
5 feet 8½ inch
claim. I met him at Collectormania's in 2013/4, we had similar sneakers.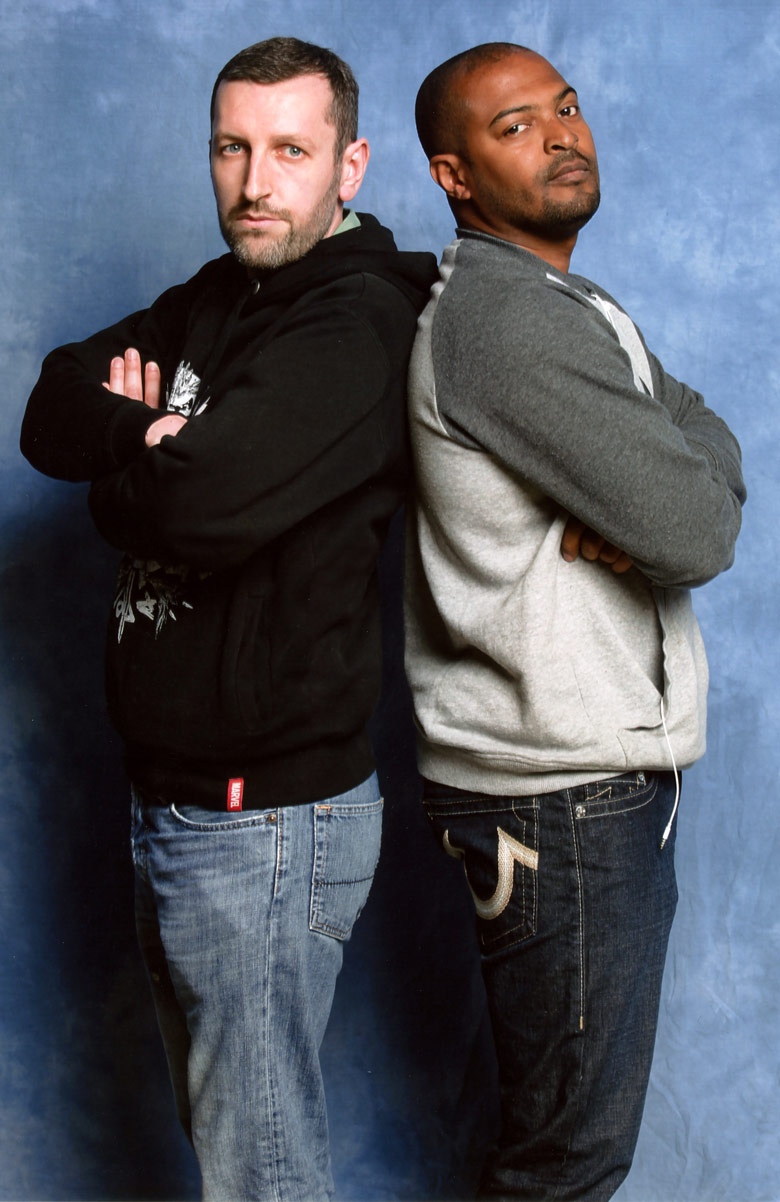 5ft 8 Rob and Noel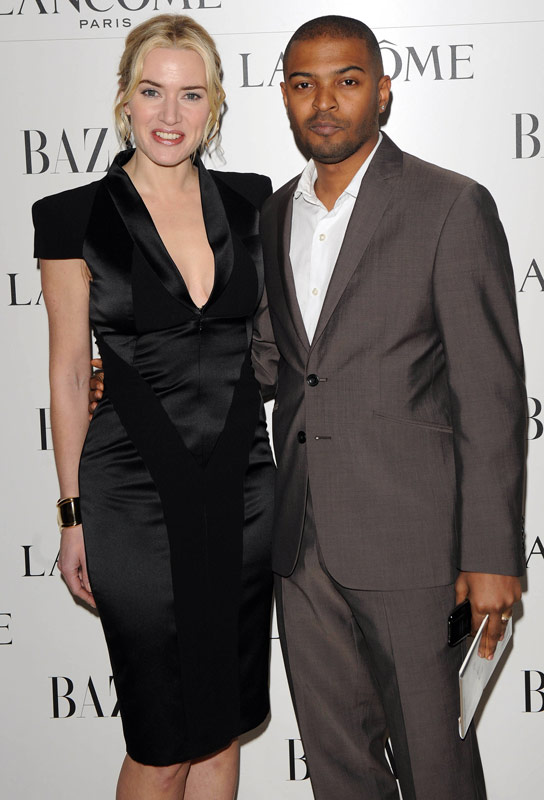 You May Be Interested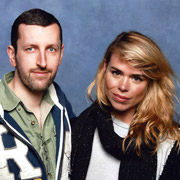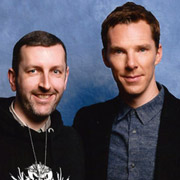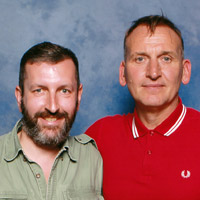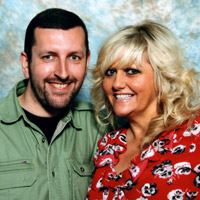 Add a Comment
68 comments
Average Guess (40 Votes)
5ft 8.16in (173.1cm)
GTB173cm
said on 3/Mar/21
Would go a flat 5'8 for him.
Nik
said on 8/May/20
5'9" ain't a short height!
MD
said on 7/May/20
With a 5'11" (
Click Here
) Reggie Yates:
Click Here
With 5'7" Ashley Walters:
Click Here
Click Here
He's not a thing over 5'8" and that's actually being generous and it's plainly visible in the photo with Rob, too.
stiggles
said on 4/May/20
This fella is in flat feet.. 5ft 7 .. nowhere near 5ft 9..
JohnMoore-162cm
said on 15/Mar/20
He is identical in height with Rob , 173 cm is all you've got Noel.
Pierre
said on 21/Oct/19
I guess him a bit shorter than Rob by this pic,something like a weak 5"8'.
Nik
said on 21/Sep/19
He ain't short!
MD
said on 29/Apr/19
I mean, dropped height or not, that's more than a two-inch difference. The half-inch at least needs to be pared. There's just so much evidence.
Paul Wood
said on 15/Mar/19
A lot of young people think 5ft 9in is short for a man. Not sure why as the average height for a 20 year old male in the UK and the US is still 5ft 9.5in. Of course that also means 50% of young men are shorter than that.
Rick1
said on 22/Dec/18
In response to his comment about James Bond I think anything is possible when you have 6'4.5 Rupert Everett playing 5'4 Charles I in the film to kill a king
Bobby (5'10)
said on 18/Sep/18
No, James Bond is canonically 6ft tall. Just read the original book by Ian Fleming.
jbd
said on 8/Jun/18
i am 174cm on the dot and i can confirm he shorter than me.
MD
said on 24/Jan/18
@Rob,
Can you take another look at this one? I thought I did a pretty good job with my previous photos, but here he is recently with a listed 5'7.75" Riz Ahmed:
Click Here

Editor Rob
I don't think he's really lying much...I could see how he measured himself 5ft 8.5, albeit a chance sometime at 9-10am.
Jake94 (5'9
said on 23/Jan/18
Looks the same as Rob, also find it interesting how he thinks he's too short to play Bond. He does realize Bond was originally intended to be around 5'8" right?

Editor Rob
I think an average height spy fits in well. If you are over 6ft and very handsome, you'll stand out like a sore thumb.
Jake94 (5'9
said on 23/Jan/18
Looks the same as Rob
even
said on 26/Jul/17
he is 2 tenth of an inch taller than rob
Christian-196.5cm (6ft5 3/8)
said on 20/Jun/17
Barely any difference between him and Rob. Noel's 5'8.25" max.
World Citizen
said on 6/Jun/17
Looks exactly as listed.
Cameron
said on 9/Apr/17
Perfect photo for comparing heights. I think you edge him out Rob So he's probably a bit under that listing. Still a solid 5'8" at the worst, could pass for 5'9".
Original
said on 25/Mar/17
5'8.25" like Rob.
Revisionist
said on 14/Mar/17
He looks to be virtually identical to Rob here. Although his eyeline is clearly higher, his forehead isn't as long as Rob's. I think that 5'8.25" is fair.
Jordan87
said on 16/Feb/17
Rob,
The pic looks like you just asked him if he likes the site, and his response: No, What are you gonna do about it? Just the impression the stares both give off. Funny one.
J World
said on 9/Feb/17
I watched brotherhood last night and hes definitely around 5'7/5'8.
He seems kinda average in that movie as some of the cast are the same size as him or maybe he wore shoe lifts?
MD
said on 5/Dec/16
He really does strike me as 5'8". I mean, you say you have on similar shoes, and I think you look taller then him if only by a little. He's certainly not as strong a 5'8" as you are.
MD
said on 22/Nov/16
@Rob,
This seems like it might be a bit too high a listing, even though you've seen him.
With 5'8"(ish) Mo Farah:
Click Here
With 5'9"(ish) Nate Parker:
Click Here
I think it's pretty safe to assume that Mo isn't in boots in that first shot, and that Nate is almost certainly in regular dress shoes.

Editor Rob
yes MD, it is very possible he is a 173cm guy, although in person he gave a nearer 174 impression I know he can look about 5ft 8 at times.
Johno
said on 23/Aug/16
He is about an 1/3 of an inch shorter than you Rob.
Trey
said on 19/Jul/16
@Rob if Noel is 5'8.5 in person making him a weak 5'9 possibly on a good day, how tall does that make Samoa Joe in this picture, taking into account Joe doesn't seem to be stood straight
Click Here

Editor Rob
I would have said between 3-4 inches may be possible.
w
said on 13/Jul/16
@everyone
its because his head is tilted
Peter 179cm
said on 25/Jun/16
No taller than Rob,173cm imo or about 5'8.25.
Johno
said on 20/Feb/16
Rob i can clearly see that he would be between 5'7.5-5'7.75 if straightening his head.
TJE
said on 31/Oct/15
@Mat 5'10.25
Same thing happened to me. I was 5'8.5 at age 15 and didn't grow for 2 years. Since turning 17, I've grown 2 inches.
OneNamePlease
said on 25/May/15
1.73 with Rob
CD
said on 27/Feb/15
My guess is this guy has probably a few mm over Rob, not a full cm though. 5ft 8.25 is probably his lowest height but measures very near 5ft 8.5 at lunchtime. He has a high eyelevel which helps him pass for nearer 5ft 9 in general.
Jonsey
said on 26/Feb/15
Rob I think you look 5'9.Do you know when you stopped growing?

Editor Rob
yes at age 14 I was 5ft 8 and at 16 when checking again realised I had stopped growing!
The Negoitiator
said on 22/Feb/15
Looking at petrenkos comment makes me wonder why the guys head is so flat on top like that, any opinions rob?

Editor Rob
yeah, a different more flatter head I guess, but I'm not an expert on skull shape so really don't know how prevalent it is.
Sid
said on 20/Feb/15
I'd have to agree with petrenko.Rob you look taller than the guy regardless of the half inch difference u listed
Petrenko
said on 20/Feb/15
Rob you are taller than him, his skull is flat on the top ("wierd").Rob your 5'9 I think
CD
said on 2/Feb/15
Rob what do you think his eyelevel is (i.e. your is about 4.5 inches)?

Editor Rob
I think his head is a bit under average and eyelevel could be 4.2 range.
sed
said on 14/Dec/14
used to think he was like 5'10 lol, looks more 5'8 and probably hits 5'9 on a good day
cd
said on 10/Dec/14
Click Here
Rob, made this little comparison. You have a 1/4 inch of hair (I seem to remember you saying), so up to that line is roughly 5ft 8 and 3/8. I think tilting head back adds a few mm because I tried it once, and as you can see he still doesn't even reach that line. What do you think? Maybe 5ft 8.25 is on the money. He just has a high eyelevel and short forehead. Personally I don't see a full 174cm, except maybe at 9am, although I could be wrong.

Editor Rob
he could be anywhere in 5ft 8-8.5 range
josh b
said on 9/Dec/14
Kourosh I'm not sure he stood his absolute best tbh.
Kourosh
said on 19/Nov/14
josh b you look to have well more than 4 cm on him. more like 7cm
josh b
said on 10/Nov/14
Click Here
Similar footwear with me here.
Writer
said on 9/Nov/14
He had about 2cms on me in Cardiff Comic Con, and I'm 5'7. So this seems about right.
Rampage(-_-_-)Clover
said on 17/Oct/14
No taller than you, Rob
Adamz
said on 13/Oct/14
"fsd" how tall are you though? its important in perception maybe?
lelman
said on 20/Sep/14
He is not taller than you, if he is it's by a mm maximum. I think 5ft 8.25, like you.
fsd
said on 16/Aug/14
"adamz" i think noel looks avg the reason some might think he looks short is that most of his pics taken are around tall people .
max
said on 7/Aug/14
Rob, How Tall would you guess Aml Ameen off Kidulthood?

Editor Rob
close to 5ft 7 is possible
Adamz
said on 18/Jul/14
O gawd am i sh0rt??
Adamz
said on 18/Jul/14
173/4 same as me mid-day. Weird height to be because dunno if u blend in with medium/average height or if u are deserving of a "short" label... what do you guys think? Is Noel a short man or more of an average medium-ish height man?
SaveUsY2J
said on 6/Jul/14
Looks too close to call, this one. Heads seem to end at the exact same point but the eye levels suggest he has the edge...
Adamz
said on 5/Jul/14
Same height as you just different proportions (in regards to eye level). Caucasian and african americans just have diff bone structures as do Asians. Basic anthropology.
Adamz
said on 1/Jul/14
you guys are statistically a little short for (under 5-10) but look to blend in with average height here... dunno why
Mike T
said on 30/Jun/14
Yeah that's about a 1/2 inch
mike
said on 29/Jun/14
he looks 5ft 8.75.
Berek
said on 25/Jun/14
Looks bang on the money at 174cm.
Bogie
said on 20/Jun/14
Rob, how come you always look as tall if not taller than guys you list at 174 or 175...
littlesue
said on 20/Jun/14
Nothing more than 5ft 8.
Alex 6'0
said on 20/Jun/14
Rob, him tilting his head back looks like it may had a slight bit of height for him? He looks like he'd be exactly your height.

Editor Rob
it's a tough one, Jenny thought as I said just there that we were similar height...but then I have a few mm more hair!
Alex 6'0
said on 19/Jun/14
5'8-5'8.25.
Hypado
said on 18/Jun/14
I love the Doctor Who actors.
174cm
Bakura
said on 12/Oct/13
Rob- have you downgraded him because you got a photo with him at a con recently you plan on putting up?

Editor Rob
I didn't think he was a 5ft 9 guy.
Jantine
said on 9/Feb/13
5ft8 at most. 5'9 would make Noel close to Daniel Craig...who is James Bond.
Mightyman
said on 10/Nov/12
Met him in flat trainers 5'8.5- 5'9 is spot on.
SAK
said on 17/Jun/12
On the show 'Sunday Brunch', standing next to Tim Lovejoy (5ft10) he looked 5ft7.5/5ft8. I didn't get to see there footwear so may Lovejoy had an advantage. But I am thinking Noel Clarke is really 5ft8.5.
Rich
said on 8/Mar/11
I saw him in Brighton, he didn't seem tall or short, but if I'd have to guess I'd say he looked around 5ft8-5ft9
Jack
said on 1/Dec/10
Shia is taller by a hair's breadth