Christopher Eccleston's Height
6ft 0 (182.9 cm)
British Actor from Shallow Grave and 28 Days Later and BBC series Doctor Who. His agency CV lists him as being a 6 footer.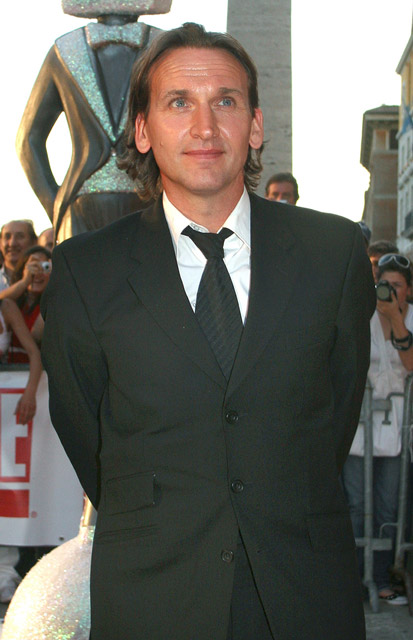 Photos by PR Photosr
You May Be Interested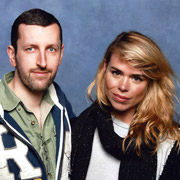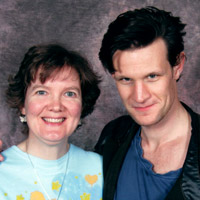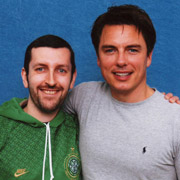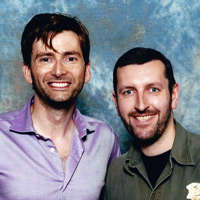 Add a Comment
73 comments
Average Guess (39 Votes)
6ft 0.69in (184.6cm)
DPH1995
said on 16/Jun/19
Looks very tall in The Leftovers, but Justin Theroux is 5'9 apparently but doesn't look short himself so Eccelston looks very tall.
Adam123489
said on 10/Apr/19
The ground and camera angles in the hugging videos give the illusion that Peter Capaldi is taller but when they are hugging Christopher Eccleston looks taller.
Ben180cm
said on 27/Feb/19
In the hugging videos, Capaldi looked taller than Chris and Chris looked taller than Mattt
Adam123489
said on 1/Feb/19
@Dennanz Christopher Eccleston is comfortably taller than Matt Smith. Watch this video
Click Here
sa123489
said on 13/Nov/18
Click Here
Christopher Eccleston is taller than 5'11.75 John Barrowman. Assume that the footwear is the same.
Rampage(-_-_-)Clover
said on 12/Oct/18
Rob, is there a picture of you with him?

Editor Rob
October is the start of a new quarter, and a comparatively poor October ad-rate wise...since the site relies on advertising, it's not a good time to put content up.
Dennanz
said on 27/Sep/18
Rob who do you see taller out of Chris and Matt smith? Ps love the website !

Editor Rob
It's really close in person, I think both could be argued at 11.75
Dennanz
said on 23/Sep/18
Personallly I can see Matt smith being a small amount taller .
Rick1
said on 18/Sep/18
Quite a serious character , once I saw an interview with him about doctor who (which it would seem he almost regrets doing as he always tried to talk about something else) in which the interviewer was trying to be lighthearted and jokey and everything she said he took very seriously - comes across as the kind of guy who would state hes 6ft but actually measure over it , Gary linekar is another one who looks a little more than his 5'9 which is given. 6 1/2 for Chris
Mike5
said on 15/Sep/18
Good Six footer and holds it well
miko
said on 26/Jun/18
I've seen a lot of his stuff over the years and I think he is a legitimate bang on 6 footer, his skinny build can help him at times look a little over it when standing by himself.
He did look marginally taller than John Barrowman too.
Denzo
said on 9/May/18
Always looked around 6 feet tall doesn't give as much of a tall impression than David T does who claims 6'1 I think Chris personally is a bit under 6 foot bare feet but with shoes can measure very near 6'1.
Rampage(-_-_-)Clover
said on 18/Jan/18
Editor Rob: he only claims 6 foot...and doesn't look over it the more I've seen of him over the years.
Well, he certainly can't be under it, either
MaxB
said on 12/Dec/17
His build makes him look taller - long legs and arms, high shoulders, and a bit longer face or at least longer facial features. In his current TV series The A Word he looks both tall and large at the same time. He gives an impression of being considerably taller than other actors, but if one looks a bit more carefully (looking at the top of their heads), the real difference is less than the first impression would suggest. I would say he seems about 6' (not below that mark), but can give an impression of a 6'1" person.
mrB
said on 25/Nov/17
give him an upgrade i think he is 6ft 0.25
jackjack
said on 5/Oct/17
he is sum one who is honest about there height
Anonymous
said on 2/Oct/17
give him an upgrade he needs an upgrade
Editor Rob: he only claims 6 foot...and doesn't look over it the more I've seen of him over the years.
sam
said on 5/Aug/17
hes 6ft0.75
Rampage(-_-_-)Clover
said on 26/Jun/17
Actually I think he's a solid 6ft maybe even 6ft0¼. Another one of those lanky guys with droopy posture. For years I thought he was 6ft2 which is what I've seen listed elsewhere
Sandy Cowell
said on 13/Jun/17
@ rob - That's an interesting chart regarding Christopher Eccleston's height! Do you reckon he's still half-an-inch over 6ft at night? Well, maybe he is! This has made me all the more determined to check this out! Maybe he is! I do know he's taller than most and I have plenty of things of his to watch. Cheers! 👍
rob
said on 10/Jun/17
6ft1.25 out of bed
6ft1 morning
6ft1 lunch
6ft0.75 afternoon
6ft0.75 evening
6ft0.5 night
rob
said on 10/Jun/17
6ft1.25 out of bed
6ft1(190cm) morning
6ft1(190cm) lunch
6ft0.75(189cm) afternoon
6ft0.75(189cm) evening
6ft0.5(189cm) night
Rampage(-_-_-)Clover
said on 11/Jan/17
His height is really all over the place. He's a lanky guy with crap posture. Can appear 5ft11 zone at times then others at least 6ft1!
Sandy Cowell
said on 17/Dec/16
@ Arch Stanton - I agree that Christopher Eccleston looks well over 6ft! I'm going to dig out my 'Cracker' box set and compare him to 6ft1 Robbie Coltrane and others I know the heights of!
I think he's more than one measly inch taller than Nicole Kidman in 'The Others'! I have that as well, not to mention 'the Leftovers'!
So much meaty material! Oh yes, he is also in an episode of 'Inspector Morse' where he has a one-to-one with Kevin Whately (5ft11). The answer HAS to be there! I'll get cracking after my soap omnibuses! It's a hard life...
Arch Stanton
said on 16/Dec/16
Taller in my eyes than 6' flat.
Sam
said on 27/Nov/16
The kid in me thought he was 6'2 watching 28 days later. But another look at him in Doctor Who this listing is obviously much fairer :)
Rampage(-_-_-)Clover
said on 6/Aug/16
Looked around 6ft1-2 in Shallow Grave and 28 Days Later
Jake
said on 22/May/16
Sam, Theroux is most likely wearing lifts. Makes him look 1.77 m(5'9 1/2").
Sam
said on 3/Dec/15
Looks as listed next to 5'9" Justin Theroux in The Leftovers.
Click Here
Andrea
said on 3/Aug/15
He looks more 181-182 in Heroes next to Jack Coleman and Milo Ventimiglia... Jack looks at least 3 inches taller than this guy!
Sam
said on 21/Nov/14
Yeah, he did look taller in 28 Days Later, but Cillian Murphy's quite short so I think it make Eccleston seem relatively bigger.
Arch Stanton
said on 3/Nov/14
I thought he looked 6 ft 1 in Shallow Grave and 28 Days Later actually.
Rampage(-_-_-)Clover
said on 25/Oct/14
I kid! Not under 6ft though
Rampage(-_-_-)Clover
said on 4/Jan/14
"Christopher Eccleston height: 6ft 2in (188cm)"
He gained 2in recently using the Alexander Technique. He also gained 30lbs of pure muscle. Blokes absolutely peeled! You wouldn't recognise him
Hypado
said on 15/Nov/13
183cm / 6'0ft
Sam
said on 28/Oct/13
I always thought he looked quite tall but next to guys who are 6'2" or more like Idris Elba, Stellan Skarsgard, Tom Hiddleston and Chris Hemsworth, he definitely doesn't seem to be more than six foot even.
Click Here
Click Here
jon
said on 17/Sep/13
I met him when he was on dr who he is 6ft.
Billy
said on 27/Aug/13
I wouldn't say any more then 6', in Cracker he sometimes looked under 6' next to 6'1" Robbie Coltrane.
Rampage(-_-_-)Clover
said on 2/Mar/13
A strong 6ft/weak 6ft1
T-Squared
said on 17/Aug/12
If anything he looks the same height or slightly taller than Cage in 60 Seconds. He's still a tough one to peg down though.
Tyler
said on 22/Jan/12
After watching 28 Days Later, he is only 3 inches taller than Cillian Murphy. I will try and find a screencap of them tomorrow.
Tyler
said on 8/Jan/12
I'd give him 5'11.5" in 28 Days Later standing next to Cillian Murphy who has only 3 inches on him. But in G.I. Joe, I'd give him 6'1.25" next to Channing Tatum.
Rampage(-_-_-)Clover
said on 3/Nov/11
He's 182cm-183cm or just under 6ft...
Ace
said on 18/Aug/11
In the tv show Cracker, he looked at least 6'0.
Rampage(-_-_-)Clover
said on 18/Jun/11
Looks 5ft10.5-5ft11 next to Nicholas Cage
Jed
said on 12/Jun/11
5'11.5 would be generous
Rampage(-_-_-)Clover
said on 14/Nov/10
Then you should downgrade him. He looked more like 180cm next to Nicholas Cage in Gone in 60 Seconds
NileQT87
said on 11/Nov/10
On second looks, I'll buy 6'0", but his absolutely horrible posture (he often slouches so bad that he seems to drop quite a few inches) makes him often look even smaller.
Rampage(-_-_-)Clover
said on 6/Nov/10
Rob, perhaps 5"11.5 or 5"11.75 is nearer?
[Editor Rob: there's always a chance he's 182 more than a 183]
harry
said on 31/Oct/08
I've stood facing Mr eccleston when he was playing Hamlet at Leeds Yorkshire Playhouse in the restaurant he was significantly below 6' - 5'10.5" is more on the money. I should know being 6'2" my self.
GUK
said on 27/Oct/08
He was a inch or two taller than daniel Craig in a British Tv series of the 90s
Click Here
Hugh
said on 9/Sep/08
If I came over to L.A. people would think I'm 6ft5 lol.
Daii
said on 15/Aug/08
I would say he is 6'0 with no shoes on, 6'1 with shoes. Hes a tall skinny kind of guy, hes definitely over 5'11
Jara
said on 5/Aug/08
I think he looked taller to me... who knows.. somebody should measure him without shoes on. It would be nice. I could said he's 6'2 but didn't matter... someone should put him and david without shoes to see who's taller.
Dawn
said on 7/Feb/08
I have met him more than a few times and he is taller than my one friend, who is just over six feet. I'd put Christopher at 6'2".
sf
said on 15/Nov/07
I gotta say 6'2" from everything I've seen and read.
EX-TER-MI-NATE!!!!!
laurie
said on 14/Nov/07
i was watching topgear the other day and he stood toe - toe with clarkson and he was easy the same height as him and he is supposedly a 6'5ish guy!!!!!!
Mr Mayfair
said on 13/Nov/07
At least six foot...I'm sure we had him down as 6.1
dmeyer
said on 11/Apr/07
i remember that cage was taller than him cage weard biker boots with 1.75 in heels thaugh
Al capone
said on 10/Apr/07
rob,got a feeling he is 6ft1-2. in shallow grave he is 4 inches taller then 5ft9 ewan mcgregor.
Cat Stevens
said on 9/Apr/07
He's a strong six footer i guess, here is an image with the 5'11 Kidman from the movie "the others"
Click Here
Phoebe
said on 2/Jan/07
He's 6'2". It was this height that was one of the factors in him being cast as Derek Bentley.
Anonymous
said on 30/Dec/06
shorter then nic cage by 1inch in gone in 60 seconds.If cage is 6ft, then eccleston is 5ft11
Anon
said on 14/Oct/06
He is very tall - I have met him on three occasions in the last year. His hands are BIG when signing autographs!!! But he is the most gentle of all giants, an extremely charming and shy guy.
Anonymous
said on 9/Jun/06
I agree with "The Guv'nor." He can't be only 6foot. It's definately 6'1 - 6'2.
The Guv'nor
said on 29/May/06
I think this one is definitely wrong. Ive seen this fella at a football match in England and I found him a very imposing guy indeed. I am 6'1" without shoes and he was definitely taller than me. I would say 6'2" at very least, no way is he only 6ft.
Phil
said on 14/May/06
He's definately taller than David Tennant, because he towers over Billie Piper in Doctor Who far more than David Tennant. And Tennant is listed as 6ft 1.
[Editor Rob: Tennant can be a weak 6ft 1, I think Stuart Head looked a tad taller in one doctor who ep, but then he wears trainers that might have shorter heel size...]
Anonymous
said on 5/May/06
was smaller than robbie coltrane in cracker, and coltrane is listed as 6'1". incidently how tall is british character actor edward peel, who played ecclestons boss in a few episodes?
John
said on 6/Dec/05
He was the same height as Peter Vaughan, who played his father in "Our Friends in the North". Granted, Vaughan was 72 at the time and may have lost some height but if you can find out how tall he is then that will confirm whether Eccleston is 6'0 or 6'2.
[Editor Rob: I just added vaughn...he was 6ft, no idea how much he shrunk now though.]
Big Dave
said on 12/Jul/05
I think that 6ft is spot on. He looks about 3-4 inches taller than Cillian Murphy in 28 Days Later. He's definitely not over 6ft.
Biffy
said on 6/Jul/05
That last picture from Jude could easily be misleading: they don't appear to be on even ground, and it's possible he could be in the low point of his stride. I think 6' is bang on. Lined up with 6'1" John Barrowman in Doctor Who you can just about discern a one inch difference at times, and both certainly tower equally over 5'4/5" Billie Piper (the perspective could be better, but you can just about see it, and Billie is obviously stood on something, of course):
http://www.chaotic-creative.com/gallery/113-thepartingoftheways/113_thepartingoftheways0321
Mayzee
said on 29/Jun/05
well, in doctor who, he certainly looks tall to me... and I don't think he's wearing platforms... could be 6 feet... could be 6 foot 2... either way, he's lanky enough for me.
Luke
said on 12/May/05
http://www.imdb.com/gallery/ss/0116722/Ss/0116722/1-2.jpg?path=pgallery&path_key=Eccleston,%20Christopher
Rachel Griffiths is 172-174cm!6ft2 no way