Odette Annable's Height
5ft 8 ½ (174 cm)
American actress known for roles in Cloverfield, The Unborn and The Holiday. On TV she played Jessica Adams in House.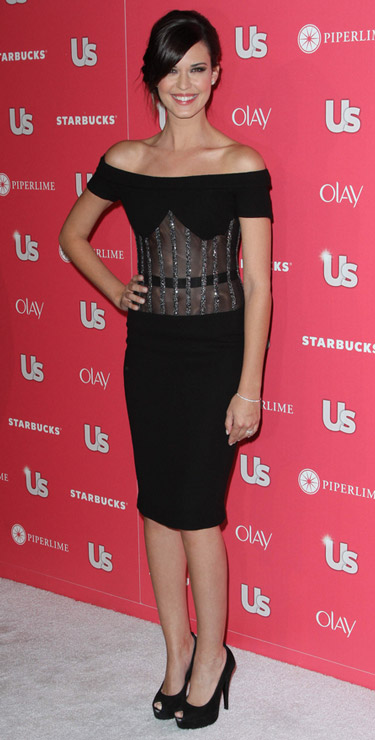 Photos by PR Photos
You May Be Interested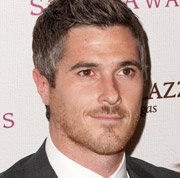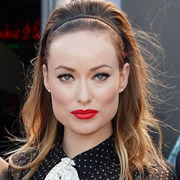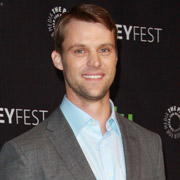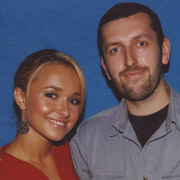 Add a Comment
23 comments
Average Guess (24 Votes)
5ft 8.65in (174.4cm)
Infalible
said on 29/Jun/20
173 cm
Miss Sandy Cowell
said on 10/May/20
💐🎂🎁 Happy Birthday Odette! 🎁🎂💐
Many Happy Returns to the lovely Odette Annable, who celebrates her 35th Birthday today. 😉👍🌹
When I first saw 'The Unborn', I was so impressed that I watched it a second time, after a bath and a cup of tea.
🛀🍵📺
Then the statuesque Odette secured herself a role in 'House', with Hugh Laurie. Actors' parts don't come much better than that!
My Birthday guess for her is...
5ft8.75. 😁🎉👩👏
💐🎂🎁🎉💐🎂🎁🎉💐🎂🎁🎉💐🎂🎁🎉
Iman Ahmad
said on 2/Sep/19
I Guess She Is 174 cm Flat and Barefoot , She Is 174 cm , A Lovely Woman ,
Nik
said on 31/Jul/19
May is the 5th month of the year and 5 is a round number too, 21 ain't though!
Lazar99
said on 24/Jul/19
@MAD SAM.
5ft9? I don't think so, however 5ft8 1/2 is possible.
khaled taban
said on 15/Jun/19
I agree with 174cm, but not 5'9" because she isn't 6'0" in the heels in that picture above.
Sandy Cowell
said on 20/Oct/18
Ha ha! I was looking for Odette Yustman!
I can see she is tall and lanky from her part in 'The Unborn', so I will agree with 5ft8.5.
MAD SAM
said on 3/Jul/18
That bautiful face of hers ! Gonna give her 175 cm at 5'9"
Scott89
said on 7/Feb/18
Odette is shorter than her husband even when she's wearing heels. David Annable is listed as 5ft9, by the way.. Right, these ludicrous and inflated height claims from many celebs have become an epidemic and they're fooling no one apart from the gullible and ignorant.
Anonymous
said on 12/Dec/17
Definitely taller than Melissa on Supergirl. This seems accurate.
Bobby
said on 1/Sep/17
I remember watching her in The Unborn, (she's got great assests, if you know what I mean) and thinking she was quite tall. I felt she was around 5'9, and she looks about 6ft with those heels on.
Mimi
said on 30/Aug/17
Rob if she's not 6ft in those heels, she's got to be more 173cm/5ft8 or less cause those heels look like they give almost 4 inches. It looks like the platform heel Jenny wore.
Editor Rob: it might be a little fraction under 4 inches.
helena
said on 27/May/17
Rob how tall is she in the heels in pic above?
Editor Rob: I'd say over 5ft 11 but not 6ft
Usuario
said on 8/Dec/16
She is both so hot and so cute.Seems is 5ft 9 to me.
Sam
said on 12/Jan/15
She's a beautiful girl but I don't see her as tall as listed, in fact 5'7.5" might be better.
Andrea
said on 13/Sep/14
To me in the full-body shot, it is not much different than the difference between Will and Martin Lawrence, a big 7.5 inches difference... :)
Andrea
said on 13/Sep/14
Still think he's a big 5'9 guy? What about the guy then? And Odette? She looks clearly shorter than, i doubt only half an inch!
[Editor Rob: he can look a bit under and then a bit over 5 inch in those 2 photos. His footwear looks possibly thinner although harder to tell.]
Andrea
said on 12/Sep/14
So the italian guy is another italian who downgrades himself? Hell, i hope G will never come here or he'll pass as a 5'5 guy... I already said that but it seems every italian looks taller than their claim when compared to these celebrities... And i'll tell you something: this guy was a presenter for a short time and i remember the woman who worked with him said something like "i have to wear heels, this guy is 1.80 tall"... Noway he's that short, i am sure he's near 6'2, wheter it is 187 or 188, but this makes you understand how most women arent much keen on guessing heights...
Andrea
said on 12/Sep/14
Is the other guy Simon Pegg? Anyway, he could lose some posture, as you always say!
Hell, this guy has claimed 187 and 188:
Click Here
Click Here
Sorry, but he just doesn't look 5'9, barely 5'8, there's actually more difference here than in the photo of you and David Ramsey!!!
[Editor Rob: yes he met a lot of Star Trek cast as he has press pass although has done a few conventions here and there, not many though.]
Andrea
said on 11/Sep/14
Sorry Rob, but can she be 5'8.5 with a guy who probably is not even 5'8?
Click Here
See the heels...
[Editor Rob: I wouldn't class Dave as a guy who is 5ft 8, with someone like
Quinto
, here is
a guy I know with Quinto
, who is half inch taller than I am]
davey
said on 7/Aug/14
I saw a picture of her with her hubby . They were both walking with sandals on, no disguise there. They were on a flat side walk and even though she was in front of him Odette was at least 3 inches shorter than him. Someone is not telling the truth about their height. I think some of these celebrities give their height with heels on.
without fears or regrets
said on 19/Sep/13
She along with Kendall Jenner are the hottest women out there !!!
and 5ft. 8.5 in. seems right for me.
mina
said on 16/Apr/13
Odette with 5'4 Lauren Conrad.They are standing thigh to thigh-
Click Here
What do you think,Rob?? She may be 170-171cm tall.Odette is a tough one to figure out.She can look 5'9+.However, in photos with her 5'9 hubby,Dave,she is quite a bit shorter-
Click Here