Omari Hardwick's Height
5ft 8 ½ (174 cm)
American actor best known for roles in TV series like Power, Saved and films such as Kick-Ass, Miracle at St. Anna, The A-Team and Lap Dance. He once claimed
"Joseph [Sikora] & i are about same height. Joseph is 5'10 & a half. I am 5'10"
.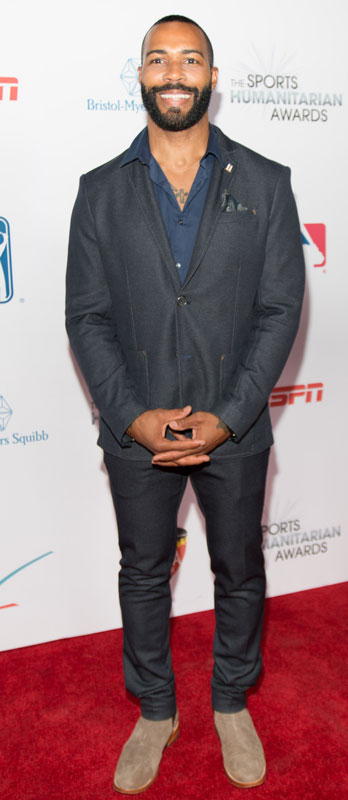 Photos by PR Photos
You May Be Interested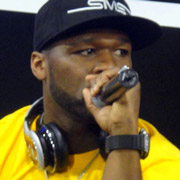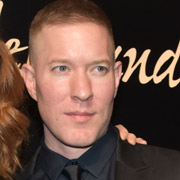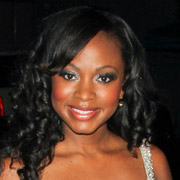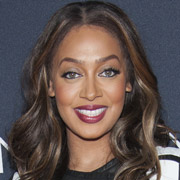 Add a Comment
20 comments
Average Guess (10 Votes)
5ft 8.2in (173.2cm)
Mightyman
said on 9/Nov/20
Hes about 5'6, 5'7 max. Great proportions thou.
Johnny 181-182 cm
said on 28/Aug/20
5ft 7.5 is okay for Rotimi from what I have seen.
Peter175
said on 10/Jan/20
5'9" at best but not below 174
truthteller25
said on 14/Dec/19
This guy looks only a little taller than Charlemagne whose 5'6 anything over 5'8 for him is preposterous. I am 5'9.5 and I would be shocked if he were only 1 inch shorter. I say 5'8 out of bed Max for him and 5'7.5 after 2 pm.
FiveEightJake
said on 4/Nov/19
He look 4 inches smaller than 50 cent to me in almost all of the pictures of the two of them together. He must be 5'8 flat at best if 50 is a little shy of 6ft.
Joseph175
said on 15/Sep/19
Rob how tall do you think his colleague Rotimi is? (Dre from Power). From what I have seen can Rotimi be 5'7.5? Thanks

Editor Rob
Not so familiar with Rotimi, yet
Nik
said on 5/Sep/19
It's interesting that he thinks he is the same height as Joseph Sikora!
ChAR2099
said on 13/Jan/19
I think Omari is a 5'8.5" guy who wears thicker shoes, and that's why he looks as tall as Joseph Sikora at times. I have a buddy who is similar in height, wears stacked heels, and looks close to me a lot of the time (5'11"). I wear sneakers, he typically wears boots with a little extra in there. A group of friends and myself checked our heights the one night. I was the tallest at 5'11.25" (measured in the evening), and my lift wearing buddy measured at 5'8.25". I was surprised, I thought he was 5'10"!
Faza
said on 1/Mar/18
Yh sikora looks a solid 5'10.5 clearly taller than omari
powerisgreat
said on 22/Oct/17
I refuse to believe this guy is only a hair taller than me. He looks way taller than 5'8
5'11.25 at noon
said on 1/Oct/17
If it where left up to google to give a description of a suspect most people would go free because they can't get people's height right....this guy is 5'8.75 max
5'11.25 at noon
said on 1/Oct/17
It's funny how google has him at 5'10 when this guy clearly doesn't top 5'9.25......
paulpierce
said on 22/Oct/16
Rob, Could you make a case for him to be 5'8 on the dot?
here he is next to 5'6 Charlamagne -
Click Here
next to 5'8/5'7.5 ludacris -
Click Here
Editor Rob: yes, but I think there is still a decent chance he could be over 5ft 8.
jake
said on 26/Sep/16
@King_Me LMAO!!!!!!
King_Me
said on 14/Sep/16
Somewhere between 5'9-5'10
I was expecting y'all to say 4'11. I know how much y'all love to shrink people so much on here. One time somebody said Michael Jordan was 6'4 and not 6'6 smh.
MD
said on 2/Jun/16
How tall is his castmate Joseph Sikora? I used to think he was tall, but looking at pictures with him and Omari it looks like he's maybe only two inches taller, tops.
Editor Rob: he has a claim, which is believable.
LI
said on 31/May/16
He is shorter, look at him next to 50 cent who is 6'0 on google images. He is about same height as mayweather, half an inch shorter or taller.
MD
said on 22/Mar/16
5'8".5" is definitely a better listing. It's funny how I used to see 5'11" listings for this guy, and even still he's mostly listed at 5'10.5" and 5'10".
Mark
said on 21/Mar/16
Same height as Floyd Mayweather:
Click Here
Looks minimum 4 shorter than 50 Cent:
Click Here
/
Click Here
He wears boots often even with a suit, I would say between 5'7-5'8
MD
said on 14/Mar/16
Close. With 5'9.5" Tristan "Mack" Wilds:
Click Here
With a 5'7.75" David Oyelowow. Omari has a footwear advantage, but David has footwear advantage, so it about cancels itself out:
Click Here
His posture isn't always great, which really sucks since it makes him look even shorter.