Pat Benatar's Height
5ft 0 (152.4 cm)
American Singer, always described as tiny in the 80's, in 1981 Time Magazine
"her size (5 ft., 90 Ibs.)"
It's tough being a 5-foot, 90-pound woman. I had to spend my whole life acting tough or else people would push me around. I had to stand up for my rights or be stepped on. Being little is bad enough but being a little woman is murder.
-- 1981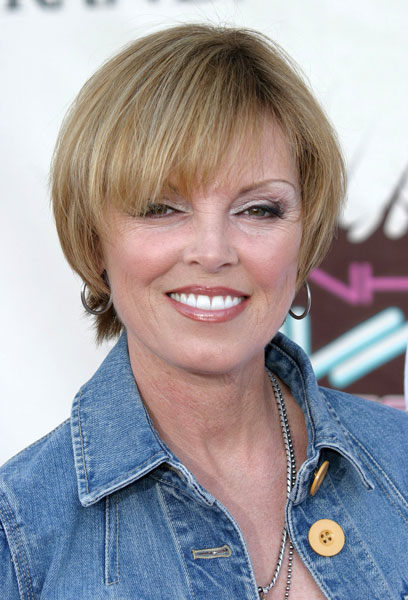 Photos by PR Photos
You May Be Interested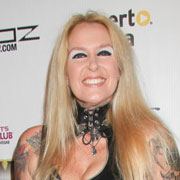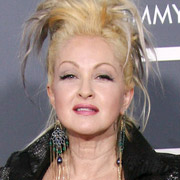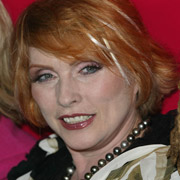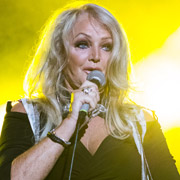 Add a Comment
23 comments
Average Guess (5 Votes)
4ft 11.4in (150.9cm)
Miss Sandy Cowell
said on 13/Sep/20
How fantastic to have Pat's 1983 song 'Love Is A Battlefield' as part of the '13 Going On 30' soundtrack. The film even played out to it.
How I loved the video to that, and once I was privileged enough to see it performed on a super-large screen in a pub I used to go in to drink...
ICED WATER!
Well, I was looking after two little girls at the time, and the pub would be a stop gap on our way home from our visits to the park, to feed the ducks and geese. The girls once completely covered me in newly-mown grass while I pretended to be napping and the smell was divine!
Petite Pat gets 5ft.
🌞🎶🎧🦆👧👧😄
Miss Sandy Cowell
said on 10/Jan/20
💐🎂🎈🎶 Happy Birthday Pat! 🎶🎈🎂💐
Many Happy Returns to dynamic singer Pat Benatar, who turns 67 today. Have a great day, Pat! 🎸🎧
5ft of perfection. 😉👌
💐🎂🎈🎶💐🎂🎈🎶💐🎂🎈🎶💐🎂🎈🎶
Miss Sandy Cowell
said on 1/Jul/19
'Love is a Battlefield' is my favourite Pat Banatar song. In factus, I'm going to listen to it NOW!
5ft.
Sandy Cowell
said on 29/May/17
@ MissLynn - I enjoyed reading your story about meeting Pat Banatar! I also dig her music and videos; you're lucky to have met her!
She can have 4ft11 from me!
MissLynn
said on 27/May/17
I was lucky enough to get an autograph from Pat, back in the late eighties. I honestly don't believe she is five feet tall. I stand five feet one inch, I would guess she is approximately four feet eleven inches. Pat was lovely to us, she has an incredible smile. She made comment that she loved my and my friends accent (we are Irish). She also has a stunning petite figure, she is remarkably fit. Pat was wearing a leather jacket and black shiny leggings, she looked adorable in the outfit. She has a perfect balance of cute and sexy. I am so very fortunate that I met her.
Mouse22
said on 14/Jul/16
@Glenn You need to chill a bit! Not everybody can cope with the stress of having fans going wild, and pretend with a smile those crowds are pleasant encounters. I've seen footage often enough of screaming hords trying to 'get a picture', personally I never go near there, no matter how much I think I love a celebrity. Those occasions are ghastly. If Pat wants security to clear the way for her and not be swamped by fans it's her damn right. Fans are never aware how stressful those situations are. Particularly if your height is 5 foot nothing those crowds can be intimidating but many stars who are tall don't like them either. People don't have a right to crowd somebody just because it's a rock star, they have the same right to not be bothered as everybody else. Pat's job is to be a rock singer onstage, nothing else.
George
said on 12/Oct/14
although her feet size is very big for her tiny body frame...she is US 9 feet size
wishbone
said on 26/Aug/14
Patty Benatar sure is a beautiful singer! Just 5',Patty just makes you feel good hearing her! But Patty once calmly told Glamour magazine (June,1982,in a sweet story dealing with short celebrities like Patty,Cathy Rigby,Patty Duke,and other small celebrities,she always felt vulnerable performing because dresses overpowered her very small body frame. So she explained how she developed a character who always wore high waistband,wide flare leg pants to keep from being smothered when she sang on stage. It worked! Although Patty now sometimes wears dresses performing,you'll generally see her in slacks or pants suits performing because she likes wearing comfortable clothes what don't smother her performing.
Brad
said on 10/Aug/11
5 feet flat this summer, she's ditched the big heels onstage. Still trying the big star rules thing....one look at her venue listings and it can be supper club in 1000 Oaks. Sings/looks/Geraldo playing at her peak right now.
gregory lehmann
said on 13/May/11
Patty Benatar is tiny at 5',pretty,but skinny. But a nice singer,even if she's only 87 pounds. She's okay,but because she's so small,her slacks she wears make her "litle girlish,"but I like her.
me
said on 20/Nov/10
Very small person. 5 even?
Dee
said on 5/Apr/09
I've seen her 3 times & each time she's better than the previous time!!! Her being 5' tall doesn't matter cause her voice is bigger than all the rest. She will always be my IDOL!!!!
Anna
said on 14/Oct/08
She is not just 5'0.She looks average to me.She has got to be 5'4.
Brad
said on 16/Mar/07
Played a supper club off the Ventura Freeway near L.A. last year.....way to go Pat, 20,000 at the L.A. Forum in '82 to 231 people with clanking dishes. Sings better than ever and Spider is still a great player.
Glenn
said on 13/Jan/07
Turned me down repeatedly over a 3 year period.
Robert.
said on 12/Jan/07
You mean she would not have her photograph taken with you? That was a bit unreasonable.
Jen
said on 12/Jan/07
I've met her a few times, she's my mom's cousin. We were both wearing flat shoes, and I towered over her (I'm 5 foot 7). She is short and petite, but that's ok. I felt like a big amazon next to her.
Glenn
said on 11/Jan/07
I saw her 12 years ago walk to one of her gigs and none of the fans outside noticed her.she as usual,turned me down.suppossedly she has posed with one or 2 people this past year.
Robert.
said on 10/Jan/07
Nice one Glenn! At that height she could have walked past you without you noticing if you had been looking straight ahead!
Glenn
said on 25/Dec/06
Horrifying 15 years ago.and 8 months ago.had hotel security make us leave the block the last encounter so she can exit.we wernt even waiting for her.we were waiting for Tom Petty.fuk her.has been.
Derek
said on 24/Dec/06
Some harsh words Glenn lol. Was she really that obnoxious?
Glenn
said on 24/Dec/06
One of the biggest k**ts on the face of the earth.only met one person who claims to have a photo with.
Derek
said on 22/Dec/06
Very tiny. She looks 4 foot nothing on TV lol.