Patrick Warburton's Height
6ft 2 ½ (189.2 cm)
American actor known for roles in The Dish, Men in Black 2 and TV series Rules of Engagment and 'Less Than Perfect'. In FilmMonthly he said
"If I see anybody creeping too close and I turn around, they tend to scurry off in the other direction. Its probably because I'm 6'3", 240 pounds...and hairy. Now I'm not Robin Williams hairy..."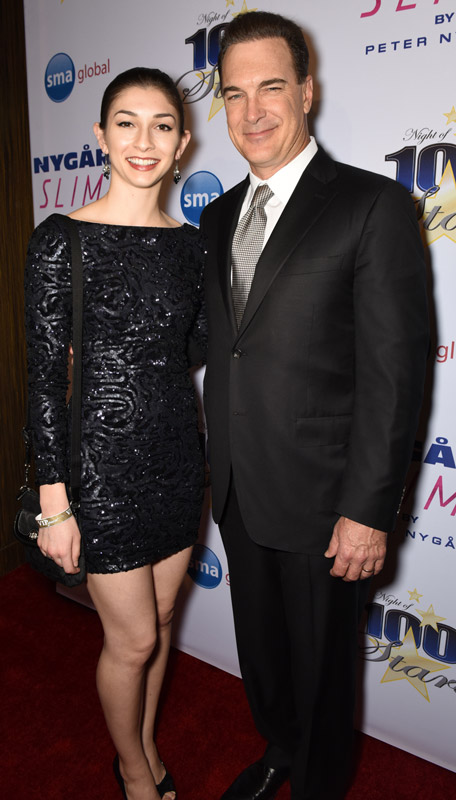 Photos by PR Photos
You May Be Interested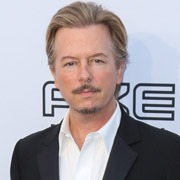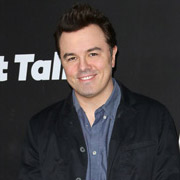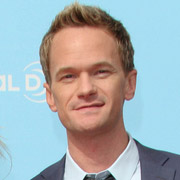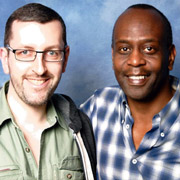 Add a Comment
53 comments
Average Guess (25 Votes)
6ft 2.59in (189.5cm)
Chris Junior Hernandez 1990
said on 3/Jun/20
Current Jack Coleman def not shorter than Warburton. Ryan Reynolds had an edge on both of them.
Junior Hernandez 1990
said on 3/Jun/19
Rob, Reynolds is younger and more stronger 6'2.5" than him and at least Ryan should get 6'2.5" than Warburton did. I had a hard time seeing Warburton 6'2.5" not just comparison with Reynolds but watching show like A Series of Unfortunate Events and The Tick which he look pretty much between 6'2-6'2.25" range.
Junior Hernandez 1990
said on 8/May/19
Rob, you need to look at this on the bottom link. Either Warburton is only 6'1 or Reynolds is really 6'3 as Warburton should be 6'2 now and 6'2.5" peak. If he stay 6'2.5" here then Ryan Reynolds can't be under 6'3.5". We can't hide this truth.
Click Here
They're standing up kiss in Ted not sitting down and Reynolds is easily taller.
Click Here
Look at their head and shoulder level, Reynolds had an inch on him.
Click Here
0:30-0:35 Reynolds truely had an inch on Warburton

Editor Rob
Warburton is not shorter from what I remember of that film, though they may be reasonably close!
Frank R
said on 16/Aug/18
Patrick Warburton could have been all of 6'3" (peak) as he seemed to be the same height as Michael Richards on 'Seinfeld.'
Junior Hernandez 1990
said on 13/Jun/18
I would say 6'2 3/8 (188.9) peak and have already lost height in his late 40s at 6'2 and Ryan Reynolds is 6'2 5/8 with him but look 6'2 3/4 maybe a small fraction more shoes.
Joah
said on 2/Mar/18
Yeah big tall dude looks 6 3 so 6 2.5 reasonable footwear.
Had will easy so 6 2 min gives an even bigger presence.
Funny guy cool voice love some of the psas and ads hes done.
Junior
said on 20/Oct/17
Ryan Reynolds edge Patrick Warburton at least 2cm. If Reynolds stay 6'2 in this site then Warburton is not over 186cm.
Click Here
:
berta
said on 7/Sep/17
i still believe reynolds 189 ore 2-3 mm under it and this guy 188 flat. Mybe he was 189 when he was young?
BillisaLefty
said on 9/May/17
He's not standing to his full height around Reynolds sometimes. I would guess Reynolds is a strong 6'2'', like 189 cm. Warburton was probably 190 in his peak, and shrunk early. He's probably 189 or 188 now. He can definitely give a 6'4'' vibe, though.
S.J.H
said on 13/Apr/17
Ryan reynolds is 6'2 and Patrick Warburton make him look an easy 6'3 , so 6'1.5 a shout for Warburton. Not even a fraction up.
berta
said on 21/Feb/17
dont really get how he can be listed half inch taller than reynold when he was half inch shorter. lets say reynold had biger heel on his shoe.i think the highest listing this guy can have is 1/4 over 6 foot 2. and in that case reynold need that listing to
Redwing
said on 16/Feb/17
He was noticeably taller than will smith by like 2-3 cm; Warburtons vibe is that of a 6'5 man imo
berta
said on 6/Feb/17
almost 1 cm shorter than 189 cm raynold. he is no taller than 188
Sandy Cowell
said on 29/Nov/16
No wonder I've never heard of this one - I haven't seen any of the above! But his name has reminded me that I need a fresh, brown loaf!
S.J.H
said on 24/Oct/16
Warburton being 6'2.5 that would put ryan reynolds 6'2.75 also 6'3 a chance
Cicero
said on 19/Sep/16
6' 2/188-189cm. He's very broad/well built though and can look a lot taller. When he's not alongside other tall actors and he's the tallest guy on screen he can come across as 6' 3-6' 4. Being physically imposing in general almost always gives someone a little bump like that.
Mike i
said on 21/Aug/16
Hes at best six two
spainmen191cm
said on 6/Jun/16
Rob, I think you need to consider a serious downgrade for Warbuton, I saw the film Ted yesterday and he looked even a little bit shorter than Ryan Reynolds, I would give him 6ft2 max with a chance of being 187, what do you think?
Editor Rob: the last thing I seen him in, I believe was the second Ted movie, he did look a good 6ft 2 range to me.
Andrea
said on 1/Apr/16
Click Here
6'2.5 is not impossible... IN SHOES! :)
Andrea
said on 29/Mar/16
Ahahaha, sure, Cathy :)
Tell your husband that Tom says to be "almost 6'3" and Ryan "6'1-6'2"... They're both easily taller than your husband :)
PS Say hello to Jim Beaver ;)
Cathy
said on 28/Mar/16
He's just shy of 6'3"... But I think we are both shrinking;) The Wife
Andrea
said on 18/Mar/16
Lol, S.J.H, Rampage does want everybody taller than they are, for some reason... Don't take his posts seriously :)
He says he DEFINITELY edges Reynolds... Sure:
Click Here
I don't know this guy but he definitely doesn't look his listing, 6'3 is a big joke!
Of course, he also doesn't look as low as 5'11-6' with Tom but i'd say he looks more a weak 6'2 than anything over 6'2 with him too...
Click Here
6'1.5-6'1.75 is possible but 6'2.5 or 6'3? Not a chance!
Bennett
said on 16/Mar/16
looks 5'11" - 6' next to tom welling
S.J.H
said on 31/Jan/16
Rampage a liar. Reynolds easily edge Patrick Warburton by half mark. Patrick Warburton likely to be 6'1.5 and not over
Rampage(-_-_-)Clover
said on 5/Aug/15
No, he definitely edged Reynolds.
Never quite a 6ft3 guy though
tashbeast
said on 10/May/15
He looked about 1/2 inch shorter than Ryan Reynolds in ted. Don't think he quite hits 6ft2.
Rampage(-_-_-)Clover
said on 22/Mar/15
He's taller than Reynolds
matt
said on 18/Nov/14
YH, 6'2.5 is a good listing, Looks at worst a strong 6'2 range guy, How Tall would you guess Megyn Price- maybe 5'7?
Brad (182 cm)
said on 5/Sep/13
He looked the same height as Ryan Reynolds in Ted.
Peak height: 6'3"
Current height: 6'2"
Mathew
said on 23/Jun/13
HE's somewhere between 6'2" and 6'3" I think. I don't agree that he looked shorter than Ryan Reynolds in Ted, the 2 looked pretty much them same and likely Patrick would measure a bit taller. Perhaps not a full 6'3", but more 2.5 range.
Anonymous
said on 1/Apr/13
He always looks slightly tall but not 6'3. I would have guess 6'1 1/2 tops. I'm not buying that hes taller then Brock Lesnar
curious
said on 11/Nov/12
Nope doesn't look 6'3" to me in ted, unless ryan reynolds is 6'3" which he's not!
Lo sgozzatore
said on 14/Oct/12
I just saw Ted and he just didnt look taller than legit 6'2 ryan reynolds...
Dean 5ft 9.25
said on 11/Sep/12
Rob how tall do you think Oliver Hudson is from ROE?
Look here:
Click Here
Click Here
Click Here
What do you think?
[Editor Rob: around 6ft possibly]
Bolt
said on 6/Aug/12
am a straight dude and i find this guy attractive!! he is handsome...and i never never give compliments to any other guy. from his height,voice and facial features ...he is a real man...there's to much gayish batty **** on television
Brad
said on 25/Jul/12
He looks the exact same height as Ryan Reynolds in Ted, he's about 6'2", maybe 6'3" in his prime...
Mathew
said on 20/May/11
That pic may be a little deciving, he's just under 6'3" if he's not the full 6'3".
Jeff
said on 17/Apr/11
Click Here
Patrick and Kevin Sorbo
Kevin higher patrick 187 max 188
E
said on 8/Apr/11
He looks 6'3" or atleast 6'2" and change
Jay
said on 2/Apr/11
You can't trust movie's. Just saw him on the soup, and he's not much shorter than Joel, so 6'3 seems right.
Sasha
said on 18/Dec/10
In Men in Black 2 he look exactly the same height as Will Smith. So 6'1.5".
Source
said on 21/Jun/09
According to this site every single celebrity need a downgrade... Even the real tall ones that don't even have a reason to exaggerate their height.
Lenad
said on 7/Jan/09
He doesnt look 6'3 at all. 6'2 at best.
bigpreesh
said on 3/Dec/08
I saw him in LA and this is a big dude. Easily 6'3.
pgv
said on 4/May/08
I think he's 6'2 or 6'2.5. While watching Less Than Perfect, he looks the same height as Will Sasso and shorter than Zachary Levi.
nate
said on 7/Mar/08
its weird he does look 6-2 next to kramer, but he dwarfs everyone on Rules of engagement, so i think hes a minimum 6-2, and a max 6-3...
Jay
said on 12/Apr/07
After looking at Kramer agaisnt a height chart in one episode he barely reached 6'3 in shoes so your right Viper, Warburton might be closer to 6'2 cause him and Kramer were very close in height.
Viper
said on 1/Feb/07
I always assumed closer to 6`2.
supes78
said on 16/Jan/07
I've seen lots of interviews with this guy and he's never deviated from the 6'3" claim. It's probably hard for some to believe since he is not lanky and has a stocky frame.
lappers84
said on 21/Oct/06
strange he doesn't look that tall in less than perfect, but next to levi and sasso i guess he wouldn't.
Jason
said on 28/Sep/06
I thought he was shorter than Kramer aswell but I was watching an episode the other day and I noticed he was eye to eye with Kramer, never realized he was that tall.
Willie Wang
said on 19/Jun/06
I gave him a high 5 once and he is my height, 6'2". (No, I did not ask for the high 5.)
Azarea
said on 6/May/06
really>as tall as michael richards( kramer )? no i dont think so, maybe 189.5