David Spade's Height
5ft 5 ¼ (165.7 cm)
American actor and stand-up comedian, best known for films such as Tommy Boy, Joe Dirt, Grown Ups and TV series Rules of Engagement and Just Shoot Me!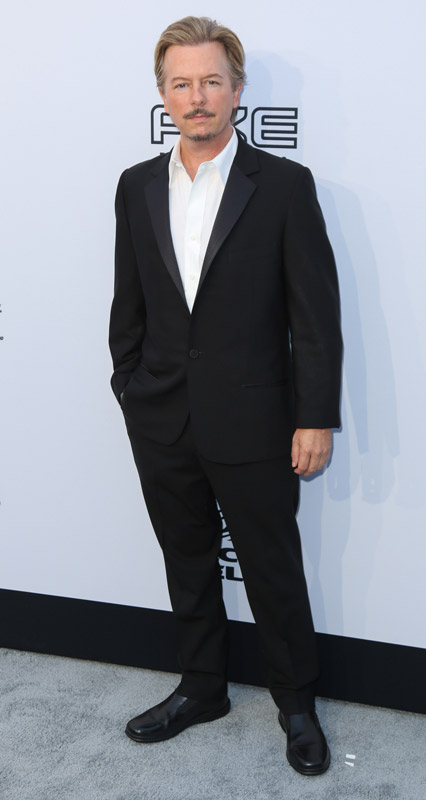 Photos by PR Photos
You May Be Interested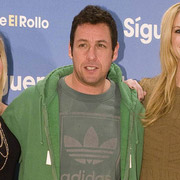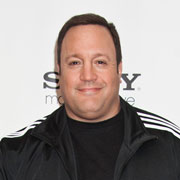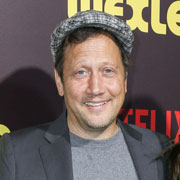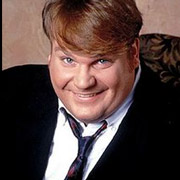 Add a Comment
141 comments
Average Guess (42 Votes)
5ft 5.02in (165.2cm)
Tephir
said on 4/Dec/20
His proportions are in the 5'4-5'5 range.
GTB173cm
said on 22/Aug/20
5ft6 in the morning
Artie G
said on 15/Jul/20
Time for a downgrade. If you have Rob Schneider at 5'3.5" (which I think is accurate)... there's no chance Spade is nearly 2" taller. My money is on 5'4.5" tops.
Bryan Stamp
said on 12/Apr/20
I work for CVS in Los Angeles. I temporarily moved to a different store in the Hollywood area. He came into the store today. I was helping him at the check-out counter. Initially, I did not recognize him. It took a moment. I am around 6'1". It seemed like we were both wearing sneakers. The top of his head seemed to reach the bottom of my nose. He seems to be around 5'7". Unless he wears lifted sneakers. I doubt it, though. He seemed chill.
fax
said on 24/Jan/20
1/4 upgrade for good behavior? that aint like rob.... i thought this was a factual site

Editor Rob
Well all the quotes are factual, but the estimates are guesses.
Of course I am joking about giving him a 1/4 for good behaviour.

However, I may yet watch some David Spade films. If you see Spade's height go down 1/2 inch, you'll know I thought they were ***** 👎



ps: I'm still joking 👍
Jonesy Fesserdale
said on 8/May/19
No more than 5'5".
Nom
said on 18/Feb/19
No more than 5'4" to 5'4.5" - fact.
bob Nob
said on 4/Nov/18
Passe him on the street in NYC once 5'2" he is tiny
JamesG
said on 2/Sep/18
@Rob, I think Spade needs an upgrade for sure. Online pics, and even in the pics you provided show a physique of at least 5'5.75". I would guess he peaked at just over 5'6", and he is now 5'5.75" minimum. Thoughts?
Borat
said on 26/Jul/18
Just saw him on James Corden last night. Corden is listed at 5'8" and he looked like he towered over David Spade.
Leonari
said on 6/Jun/18
I also don't agree with the upgrade. Classic flat 5'5" guy. His brother is also short.
Nik
said on 26/Mar/18
5'5" is liable for David Spade!
EthanCouch
said on 26/Mar/18
Definitely 5'4.75 Rob
EthanCouch
said on 26/Mar/18
Rob can you change his height to 5'4.75
EthanCouch
said on 24/Mar/18
He's probably 5'4 when barefoot and 5'5 with shoes.
Smiles03
said on 9/Feb/18
He's like 5'7
Intevel
said on 28/Jan/18
Rob can you please do a height for Wendy Mallick?

Editor Rob
I remember when watching Rush Hour wondering why I hadn't added the actress...I will rectify this omission!
Liz
said on 9/Dec/17
He's taller than that. 5 feet 7 inches. #TheMayor
Powerhouse
said on 27/Nov/17
Bad upgrade, should be 5'5 flat like he was before.
Dan
said on 25/Oct/17
Wow, if James Hetfield is 6' 1", then Spade has to be 5" 1" or under. I'm 5' 6" and one of my closest friends is 6' 1" and the top of my head is between his nose and mouth. Spade is below Hetfield's chin.
MJKoP
said on 10/Oct/17
Even G disagrees with the upgrade(or at least did 11 years ago):
Glenn said on 21/May/06
5-3,no.5-4.5,yes.
Johnny
said on 8/Oct/17
Wow, upgrade! Why?
Editor Rob: a fraction for good behaviour.
Ben
said on 5/Jul/17
I met him once. He's about 5'4 1/2" barefoot.
Dean
said on 30/Jun/17
Average height
KH
said on 20/Feb/17
This guy is very close to Rob Schnieder in height. Im not sure he quite reaches 5'5.
Doris
said on 12/Feb/17
Hey Rob, How much do you think he might weigh? I guess he's very tiny.
Editor Rob: 130 pound range.
abcd
said on 16/Dec/16
If He is 165 cm (its possibile)
then LARS ULRICH from Metallica was/is is 169 cm :) google it metallica with David Spade
:)
Rampage(-_-_-)Clover
said on 12/May/16
I always assumed he was average and Farley was a giant!
Eric
said on 21/Mar/16
I'd say he was 5'4 and a half at most.
Crystal
said on 12/Mar/16
I'm sure he has no short comings anywhere else.
Timothy Williams
said on 1/Mar/16
I'm 5-4/5-5 depending on my shoes that day, and I stood next to David Spade at a BD party for Pauley Shores at the improv and David was taller than me. Very slight. No more than 5-5,def.
J.Lee
said on 17/Mar/15
Rob can you do a height for Wendy malick?
little taller?
said on 20/Feb/15
could be 5'6, no?
Anon
said on 13/Jun/14
On Rules, Timmy is taller by 2 inches. I am guessing Spade is 5'6".
Shorty
said on 23/Apr/14
Iam short in statue..... but have a gorgeous girlfriend 30 years younger then myself ....we are exactly the same height..she loves to wear flat heeled shoes..... comfort .....over style...
nickysantoro
said on 1/Nov/13
I think he was a lot closer to 5'7",unless I meet him in person, I know I'm 5'3' 5/8" exactly via my last physical,and he is only about an inch taller I'll know this guess to be accurate.
the shredder
said on 1/Nov/13
5'5 max in Rules of Engagement.
Silent d
said on 29/Oct/13
In rules of engagement, the girls in the show are pretty tall and they always make fun of his height. 165cm. He is taller than schneider. He is shorter than timmy in the show. I think he is about 5 foot 7.
damp0
said on 12/Jul/13
Birth Name
David Wayne Spade
Height
5' 4½" (1.64 m)
anonymous
said on 12/Jul/13
I met him once a long time ago (i'm 5'10f)got his autograph...when he was standing there he was below my nose...short, but very nice & funny.
I \'m a shortie so everyone is tall to me
said on 24/Apr/13
Um..... he looks maybe 5"3'
Anonymous
said on 6/Mar/13
David is 5ft 5 and in Joe Durt and Tommy Boy hey looks shorter than that though!!!!!!!!!!!
Cingetorix
said on 6/Feb/13
5'5 max. In rules of engagement he looks like a child, he has the proportions of a 5'3/4 man aswell...
Vouile
said on 28/Dec/12
5'5 just like the others have stated.
Minimum - 5'4
Maximum - 5'7
Peter
said on 2/Dec/12
He's 5'4 tops in the morning
marc
said on 11/Jun/12
Ive seen pics of him next to bieber and they are close in height
Silent d
said on 17/Jan/12
He looks short in rules of engagement next to the indian/south african guy timmy. Timmy always looked 5 foot 6 to me but the show makes him look 170cm. How tall is oliver hudson? He looks pretty tall next to david spade. The girls on the show are tall. Audrey looks 5 foot 9 and jennifer looks 5 foot 7 at least. They are tall. David spade looks shorter than 5 foot 5 on the show. 5 foot 5.
Silent d
said on 8/Nov/11
5 foot 5. Justin bieber doesn't tower anyone. He can barely tower himself. No downgrade. Spade is 5 foot 5 but he looks short in just shoot me.
joker
said on 18/Aug/11
Spade might need a downgrade. Justin Bieber towered over him.
anonymous2
said on 30/Jun/11
This sounds about right judging he looked about the same as pamela anderson =-.25 inches here or there.
tanmoy mukherjee
said on 10/May/11
I know 5-6 when I see it. He's the same height as Danny DeVito. Even Emilio Estevez has more elevation than him being that he's between 5-6 or 8.
EB
said on 12/Apr/11
I reckon 5'6 at least, he is obviously taller than Rob Schneider who is listed as 5'4". All the times I've seen them together, Spade always looks around 2 inches taller.
Click Here
Dopey
said on 10/Mar/11
99% of the ppl in here, are shortys. Just like me. We all have a serious complex and then we realize that a lot of short ppl have alot of skill and fame.
But then we are here again... complex, complex... :D
Clay
said on 3/Jan/11
Matt C says on 11/Nov/10
Last night on the Tonight Show he actually claimed he was 5'10.(and it sounded like he was being serious) Jay couldn't stop laughing at it. I swear some of these celebs are so delusional.
Wow, get a sense of humour. Better yet get some sense in general. He wasn't being serious.
Jim
said on 11/Dec/10
I met him once in 2002, I'm 5'5" ( 165 cm ) and he appeared slightly taller than me, it was at night so he's probably 167 cm and maybe 168 cm ( 5'6" ) in the morning.
ART
said on 18/Nov/10
spade on leno 5 inches shorter than sara palin
he is 5'5 for sure with shoes
me
said on 15/Nov/10
@MattC: actually, on Leno, Spade said he was 5'10, but can play as tall as 5'7. The whole thing was him kidding.
I'd be shocked if he were delusional about his height given his RoE character is almost defined by being tiny.
Matt C
said on 11/Nov/10
Last night on the Tonight Show he actually claimed he was 5'10.(and it sounded like he was being serious) Jay couldn't stop laughing at it. I swear some of these celebs are so delusional.
Danimal
said on 26/Oct/10
Tony Greene says on 26/Oct/10
I know 5-5 when I see it. He's the same height as Danny DeVito. Even Emilio Estevez has more elevation than him being that he's between 5-5 or 7.
Are you confused? Danny Devito at 5'5"???? Danny is about 4'9".
AKK
said on 24/Jun/09
Actually, the show was Just Shoot Me, with the equally tiny Laura San Giacomo(5'2") That lady who played the ex-model Nina Van Horn towered over them both.
LoSeR
said on 18/Jun/09
he looks about 5'4 is that adam sandler next to david spade
Josh.J
said on 17/Jun/09
he was in "shoot me now", a comedy series which was decent. he is very short and looks 5'5 next to glenn. the pic's just for poops and giggles though it took me a second to make sense of it :D
Click Here
anonymous
said on 14/May/09
5 foot 4. He is not short as people think.
leonari
said on 14/Mar/09
homer : who says 5'3? Anyone who believes anything over 5'5 is stupid for this guy
homer
said on 13/Mar/09
if anyone on here says 5'3 they they dont know height, stop being stupid
Comets
said on 25/Feb/09
55' is about right for him
glenn
said on 22/Jan/09
leonari is right.
leonari
said on 22/Jan/09
5'6" is not even an option in the morning.
Rusty
said on 21/Jan/09
In Dickie Roberts, he was billed at 5'6"
gcm
said on 9/Jan/09
I think 5'4" max. Check his height in all the TV work. Surely 5'5" max. with shoes on. He's a talent though - really quite funny. Great timing. Quite like Schneider in style too.
anonymuzzz
said on 24/Dec/08
hes definitely around the 5ft4 5ft5 category almost as short as rob schneider but yeah hes hilarious
5_star
said on 22/Dec/08
yeah he's short...but can tickle some funny bones though. Glenn, you look hot in here :)
anonymous2
said on 21/Oct/08
In rules of engagement he looked really short. He was same height as heather locklear in heels. I would give him a solid 5 foot 4. He looks the same height as rob schneider. Funny guy.
PaleCabbage
said on 27/Sep/08
I'd always assumed Spade would claim to be shorter than he is, as he pokes fun at his height in most of his work. However, I'd place him at 5'4
Just_D
said on 26/Sep/08
I'm a bouncer in a bar in Hollywood, and to be quite honest, Spade was not as short as I expected...i was expecting a Hobbit-type character, but i'd give him a generous 5'6" with sneakers on
Brian
said on 7/Sep/08
why does this mean so much? i am a short man that does not think about my height alot because most peop;e are taller than i am but it never fails to amaze me how important this thing is to some people who cares
Donatello
said on 10/Aug/08
I've actually seen david spade out in long beach california and I have to say I have a really hard time buying 5'5" for this guy. I came with in 10 feet of the guy and he was surprisingly short. I'm a strong 5'6" and he seemed to be a solid 2-2.5 inches shorter then me. He also had big shoes on. I agree with John Doe, alot of shorter guys just get pinned at 5'5" because people don't realize how many guys their are under 5'5". I would say 5'4" in the morning barefoot height.
J
said on 14/Jul/08
That picture with Josh Duhamel is crazy. I know he's standing on a box or Josh has his knees bent, but their arm lengths are virtually the same!
Joeman
said on 12/May/08
I seen David on two occasions, one when he was going towards the elevators in Rockerfeller center while I was waiting to see the Conan O brien show, he looked right abot 5'5 , and the other time I seen him walking down the street but the side walk was sloped making him appear a little taller, it was funny because he seen I noticed him so he started to whistle and look up at the buildings because I spotted him, but when he was floating in rockerfeller he looked like a small fella, short and small framed.
Liza
said on 26/Apr/08
Um... black sheep? tommy boy? Dickie Roberts? the Benchwarmer? How can you not remember the names, jeez?
Midnite
said on 12/Apr/08
This seems right. I think you nailed it.
joe
said on 26/Mar/08
he looks tiny compared to the otheres in rules of engagement. i agree with whoever said 5'4.5", he looks about the same as me
anon
said on 20/Feb/08
David Spade with Faith Hill (5 ft 8 in):
Click Here
Lebensdorf
said on 2/Feb/08
I think Spade is standing on a box in that picture with Duhamel. By the by, I've seen David Spade in person. I would say 5'4'' or 5'5'' is accurate.
internet_hey
said on 27/Jan/08
Look David Spade is the same height as Josh Duhamel
Click Here
Tony DiGiovannantonio
said on 20/Jan/08
I agree, I am 5'6" and I can tell in his show how short he is toward other tall men.
Gago
said on 9/Jan/08
Recently there was an article in Star magazine about that when he was trying out jeans in a store, the employee noticed something sticking out of his shoe, when she looked closer she noticed it was 3 inch lift. I think he once claimed that he is 5'7.
glenn
said on 23/Dec/07
i never really noticed as stupid as that sounds,but your right nate.thanks.
nate
said on 23/Dec/07
glenn u look cool here
steph
said on 23/Oct/07
5 5 seems about right..cuz Laura San giacomo is 5 2.
Jon Doe
said on 13/Jul/07
Ya know I can see guys my height on t.v. all the time, and when I look at David Spade he definetly looks my height and when I see a guy like David Faustino on t.v. I can tell he's a little shorter than me.People actually think Michael J Fox is 5'6 but any time I see him on t.v. I can clearly tell he's shorter than that.
leonari
said on 12/Jul/07
Ann: never 5'6"
Ann
said on 11/Jul/07
It hard to know how tall a person is by a photograph or even on television. I have never actually heard him say in interviews how tall he is.I keep hearing he's 5'6" I guess the only way to at least get an idea would be to have the opportunity to meet him and stand near him or even next to him.
Jon Doe
said on 16/Jun/07
I seriously don't beleive there's even such a thing as being a half an inch taller than someone when you're either 5'4 or you're not.And when you're a guy and you're under 5'5 people always think you're shorter than what you actually are because people think it's so rare for a guy to be under 5'5.
Ania
said on 1/Jun/07
Wow Glenn you sure look hot here!
jae
said on 4/May/07
i met spade in chicago and im 5'4 1/2 and he was just a little bit taller so i say 5'5 is right.
Anshelm
said on 7/Mar/07
Maybe 10 cm shorter than Rihanna at the Grammy Awards?
glenn
said on 25/Feb/07
oh,im not a celebrity,nor a common joe.
glenn
said on 25/Feb/07
long before they were famous,they were starting out at saturday night live.this is the nbc lobby.chris farley is a couple feet away,not in the pic.he was 5-8.i have a couple of pics with him.
Anonymous
said on 24/Feb/07
Glenn where is this picture taken, why are you hanging with these guys, are you a celebrity yourself or an average joe?
Glenn
said on 29/Jan/07
That sounds right Mike.
Mike
said on 28/Jan/07
Glenn, what's the difference between your eyes and the top of your head? 4 inches? I'm saying with the perspective, you have 3 inches on Spade, making him 5'5"
sf
said on 28/Dec/06
leonari - you weren't understanding my post. I'm saying, due to perspective, Glenn looks taller than Sandler. No, I don't think he is taller. The point I was making is that pictures can really distort our perspective of people's heights. It has probably distorted Spade's height to make him look even shorter in this picture since Glenn looks so much taller. so, it's hard to accurately judge Spade's height by this picture. If you see my earlier post, I agree that Spade is around 5'4" and 1/2.
leonari
said on 27/Dec/06
Viper, SF: Come on! Glenn is not taller than Sandler!! He is like 3 feet closer to the camera!! Plus Glenn agrees with me that this guy is 5'4.5" hell maybe a full 5'5" in the morning. "A legit 5'7" "unbelievable. It's obvious even if Spade would be closer Glenn would still have a solid 3 inches on him.
Viper
said on 27/Dec/06
5-5 really surprises me. I thought he was a legit 5-7.
sam
said on 6/Nov/06
I don't get why spade needs to lie about his height. A spade's a spade.
sf
said on 22/Oct/06
Hard to say the amount of difference between Glenn and Spade. Glenn is slightly closer to the camera. Perspective wreaks havoc in pictures. If we went by this picture alone, then Glenn must be at least 5'10" cause he's taller than Adam Sandler.
Even a few inches, leaning, etc. can distort what you see in a picture.
Glenn
said on 17/Oct/06
Photo arnt always accurate.
Bruce
said on 15/Oct/06
Accounting for the slight lean, you'd assume a four inch difference between glenn and spade. If he's 5'5 wouldn't Glenn then be 5'9?
Glenn
said on 14/Oct/06
Some on the site think Im 5-6.
Bruce
said on 14/Oct/06
glenn seems a little taller than 5'8. Maybe he's tryin' to make guys who are really 5'8 look short.
Derek
said on 8/Sep/06
wow, i had no idea spade was that short. 5'5" max.
glenn- how long ago was this picture?
Anonymous
said on 28/Aug/06
short guys rock dudes :p
Glenn
said on 15/Aug/06
Thanks Sf.you always spoke intelligently.
sf
said on 15/Aug/06
Man, I had the misfortune of seeing "The Benchwarmers" the other nite and Spade is hardly taller than Rob Schneider. Again - hard to tell from movies, but Spade never looked more than an inch taller than Schneider. Of course, given the fact the movie was so Goddamm bad I'm surprised I stayed awake long enough to tell, I could be wrong. I'm going to put Spade at most at 5'4 1/2". Yes, Glenn - I agree with you!
Ben
said on 15/Aug/06
I saw him in Las Vegas with Locklear about a month ago; they're about the same height and no bigger than 5'5.
Viper652
said on 14/Aug/06
Maybe thats why I thought Farley looked taller than 5-8.
villageidiot
said on 12/Aug/06
He made chris farley look tall in tommy boy. I'd say 5'4" maybe 5'4 1/2"
jeroen
said on 5/Aug/06
I'm 6 ft tall and have stood next to Spade on a curb in New York. He's tiny, I'd say no more than 5'3".
80's Man
said on 26/Jul/06
Judging by that pic in particular, if glenn is 5ft 8, than spade is lucky to to even touch 5'5" with a pair of Tomcat's magic boots and some full throttle stallone posture (lol no offence to cruise or stallone). However, ive seen spade look above and beyond 5'5" on too many occasions to be anything shorter.
DudeX
said on 18/Jul/06
He looks to be 5-4 next to Glenn
Mary Ann
said on 11/Jun/06
I have never seen David Spade in person but I am a huge fan. I think is adorable and insanely funny.I have heard that he is very tiny.I myself am a tiny person at 5'3" and 118 lbs. I do hope of course to see his comedy in person some day because he is amazing.
Glenn
said on 26/May/06
Correct on both.
Leung
said on 25/May/06
On the episode of Just Shoot Me which guest stars Mark Hamill there isn't much difference between Spade and Hamill. Hamill is only slightly taller, therefore if Spade is only 5'4.5" then that means Hamill is 5'6" maximum. I'm thinking that instead of being cast as Luke Skywalker, Hamill would have been more suitable as a hobit in LOTR. Spade would also fit right in as a hobit too.
sf
said on 25/May/06
oops...I'm wandering off topic, again. I like David Spade and think he's an idiot but funny! PERIOD!
leonari
said on 25/May/06
guys, guys...this is not the place to discuss how great aan actor/comedian is. There is no correlation btw. height and performance...SO please don't wander off topic...This site is for heights. PERIOD. Of course spade is a great comedian but that won't make him taller . Right? With all due respect ROB: I just can't understand why you keep this guy at 166 cm..This guy is what I call tiny tiny. 5'4.5". PLEASE DOWNGRADE.
sf
said on 25/May/06
David Spade always confuses me. I really did think at first he was at least 5'6", but all of the evidence seems to point at a lower height. I din't think he looked THAT short on "Just Shoot Me", but who knows? and, I agree - I really like "Just Shoot Me" and think Spade is pretty good in it.
UNK
said on 23/May/06
@J... WHAT???? Those movies are great... Just Shoot Me was great... and the years Spade was on SNL were some of the best... Spade is one of the best comic actors to come out of the last decades.
J.
said on 22/May/06
Rob, since you can't remember where Spade's claim to fame lies, I'm inform you that he was a popular member of Saturday Night Live in the '90s. Plus he starred in the flicks "Black Sheep", "Tommy Boy", "Joe Dirt" and ...was a cast member of the NBC sitcom "Just Shoot Me". But I don't blame you for drawing a blank before ...if you seen any of those flicks, I wouldn't want to remember them either! lol
leonari
said on 21/May/06
Rob don't you think it's time for a downgrade??? Yes the french actress you mention is Sophie Marceau. She is 5'8". You have him 1 full inch too high BOB. Even Glenn states that this guy is 5'4.5" . No way is he taller.
Glenn
said on 21/May/06
5-3,no.5-4.5,yes.
British Guy
said on 19/May/06
I think that this guy is nearer to 5ft 3in...
Anyone agree?
Zain
said on 24/Apr/06
5'5'' looks about right He's often billed as 5'7'' even 5'8'' Imdb is the worst for that
Henry
said on 18/Apr/06
I met him at the Benchwarmers premiere. I am 5'8" in shoes, my daughter is 5'5" (flats) and he was just a tad shorter than her. I say 5'3"-5'4" max.
Anonymous
said on 26/Mar/06
How about these two: I just stood next to Elijah for a whole strokes show and thought for sure he was 5'4" barefoot and 5'5" in his shoes.
Click Here
Jame Ryan
said on 13/Feb/06
I also met David Spade at the end of his Atlantic City show. I am 5'5" and he is was abot two inches shorter. He is absolutly 5'3". 5'5" is too tall for him.
Glenn
said on 22/Jan/06
spade is 5-5.
A-Bomb
said on 21/Jan/06
So after that picture with Glenn are you thinking more perhaps 5'5 1/2" for Spade now Rob?
[Editor Rob: he might be, I don't know, Glenn what did you make of Spade???]
CoolJ
said on 20/Jan/06
Only looks 5'4" in the pic with Glenn
Anonymous
said on 17/Oct/05
I saw Spade's show in Las Vegas this weekend and met him afterwards. I am 5'7" and was wearing flip flops. I would say he is 5'5" maximum. He was just so so tiny. I was head above. My 5'4" sister was in heals and towering. I confidently report 5'5".
UNK
said on 7/Oct/05
When questioned about her ex's height (Spade), on Howard Stern, Julie Bowen (5'6") said, "He's not tall... we were pretty much eye to eye."