Rob Schneider's Height
5ft 3 ½ (161.3 cm)
American actor, known for films like The Hot Chick, Deuce Bigalow, Grown Ups and The Animal.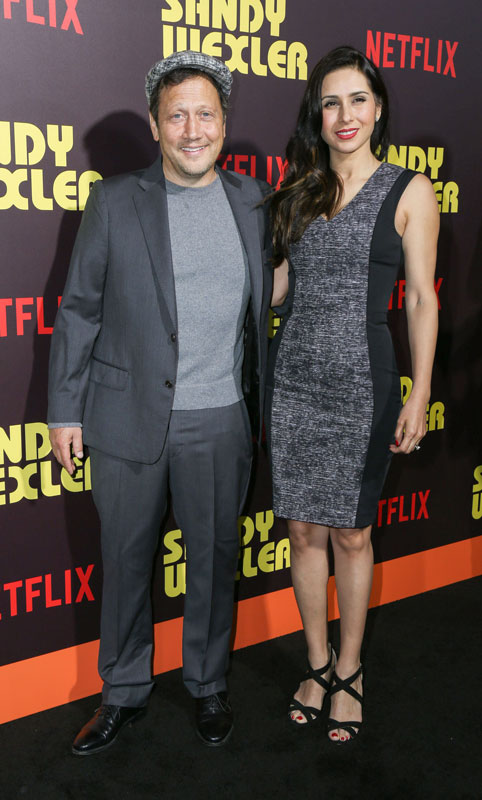 Photo by PR Photos
Women go out with me if I can make them laugh. When I finally get them on a date, they think 'He's 5-foot-5. I don't know if I really want to reproduce with this guy.'
-- Chicago Tribune, 1996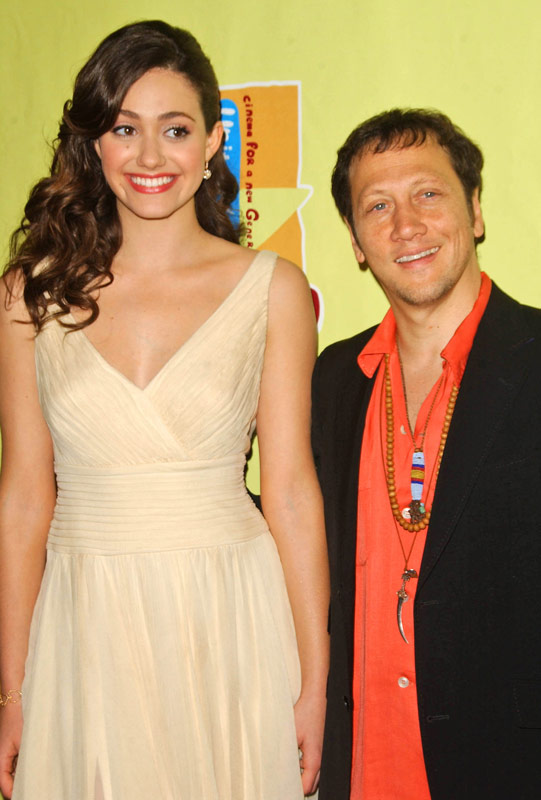 Emmy Rossum
(3" heels) and Rob
Photo by s_bukley/BigStock.com
You May Be Interested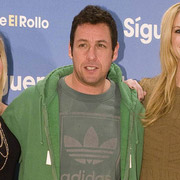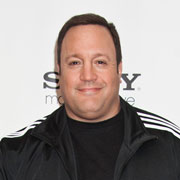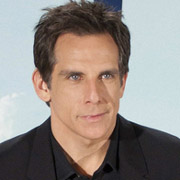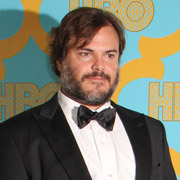 Add a Comment
136 comments
Average Guess (40 Votes)
5ft 3.58in (161.5cm)
Jkiller
said on 23/Dec/20
I'd say he's around 5'4.
Miss Sandy Cowell
said on 31/Oct/20
🎂🎁🎊🎈 Happy Birthday Rob! 🎈🎊🎁🎂
Wishing Rob Schneider a wonderful 57th Birthday!
He can have a Birthday Guess of 5ft3.5.
😉👍🍻
🎂🎁🎊🎈🎂🎁🎊🎈🎂🎁🎊🎈🎂🎁🎊🎈
GTB173cm
said on 22/Aug/20
Guys he's no more than 5'4
Paul Feasal
said on 18/Jul/20
The reason why there is a big height Issue is either they say they are taller or shorter than what they really are or they got measured on a doctors scale which are usually miscalibrated one to two inches. Stand against a wall and use measuring tape on a hard surface bare foot.
Nik Ashton
said on 5/May/20
Short children (both genders) and short adults (both genders) are so cool. Also tall people of every gender and age are cool too. 😀👌
5feet3onehalf
said on 10/Dec/19
I was wondering,after how many hours of being up,is someone at their true height,in your opinion. I'm measured 5'3.5 around 10:30,11am,at doctor's. What would my true height be toward the afternoon? Just interested.

Editor Rob
if you claimed a height you got measured at, it's of course a true height of you that moment. Most people who get measured and are honest will claim the mark...which means the majority of people will have been up several hours.

Not many folk I know ever measured themselves out of bed, so it's not something the general population seems to do - on celebheights, visitors are more height aware, so it's possible a far greater proportion measured themselves out of bed. But I've asked a lot of people and barely anybody I know ever took their height within a minute of wakening up.
5feet3onehalf
said on 6/Dec/19
At what age do people tend to lose height? Also,after how many hours of being up,is someone at their true height?

Editor Rob

Women can lose height in 40s but by 59s is when men are more likely to lose a bit more than say 1 or 2mm

Nik Ashton
said on 9/Sep/19
@ Rob - How tall is his wife Patricia?

Editor Rob
Could be nearer 5ft 2 range, although with a decent heel seems an inch taller than him
James G.
said on 17/Aug/19
5'3.75"
Littlelee5ft6
said on 21/Apr/19
Would you guess his wife Patricia is around 5ft 4 without heels Rob can't be 5ft 6 barefoot?

Editor Rob
Yeah, she might be nearer 5ft 4 than 6!
Nik
said on 16/Apr/19
@ Rob - Who is the lady in the picture and how tall is she please?
Short adults and short children are cool!
I love the name Schneider!

Editor Rob
Patricia, his wife.
Rampage(-_-_-)Clover
said on 16/Apr/19
182-183cm

Editor Rob
Are you letting the Dog type 😂
Christian 6'5 3/8"
said on 29/Sep/18
@Anonynon
It goes to show you that people are shorter than what they seem on screen.
Anonynon
said on 27/Sep/18
5'3? Impossible. This has to be a joke. He's like 5'7.5" on a good day, maybe 5'7". This is crazy, I can't even believe it.
5feet3plussomeinches
said on 2/May/18
Is 5'3 and a half an educated guess,or has Rob stood near a legitimate 5'4" person wearing the same footwear or barefoot to reach that assessment? I too am fascinated with height to the point that talking about it irritates friends and family. Lol

Editor Rob
Well I've seen him with various people I've met and think he is probably at most 5ft 4.
Christian-6'5 3/8
said on 26/Apr/18
@Smiles03
He's nowhere near that, let's be real. He himself even claims 5'5".
Christian-6'5 3/8
said on 25/Apr/18
@Smiles03
He's nowhere near that, let's be real. He himself even claims 5'5".
Smiles03
said on 24/Apr/18
5'6, 5'7 with shoes on
Junior Hernandez
said on 2/Feb/18
Half inch taller than Seth Green.
Travis
said on 3/Nov/17
The pic of Rob Schneider and 5'6" Henry Winkler might as well confirm 5'3.5" as his height. god damn!
MJKoP
said on 30/Oct/17
@Rob: Nice, but not as good as the one with Cruise(considering Schneider was listed as 5'9" at the time). So many think Cruise is literally 5'2"-5'4", while quite possibly the exact same crowd believes Rob S. is of average height. That's why the world needs celebheights.com. :)
Editor Rob: it certainly is an interesting site to operate, I still enjoy running it and ultimately we are all interested in trying to figure out the heights of actors.

It's an ongoing job and not as easy as it looks - even in person you can get caught with your pants down and end up realising you had somebody slightly taller or shorter than they ended up looking!
MJKoP
said on 27/Oct/17
Anonymous said on 25/Oct/17
Wow Rob, just saw that pic you shared of Rob Schneider with Tom Cruise and Kevin James. How does one explain how 5'7" Tom Cruise is visibly taller than supposedly 5'8", 5'9" Kevin James?
Because Cruise and Kevin are both 5'8" and Tom has better posture, probably better footwear, and possibly even a higher elevation(or maybe just one of those two).
Editor Rob:
Here's another laugh for anybody:
5ft 6 Henry Winkler and 5ft 7 Rob Schneider
.
I'd be quite rightly chased off the web by an angry mob of height enthusiasts if I ever told people Winkler was 5ft 6 and Schneider 5ft 7 like some services have done 😆
Anonymous
said on 25/Oct/17
Wow Rob, just saw that pic you shared of Rob Schneider with Tom Cruise and Kevin James. How does one explain how 5'7" Tom Cruise is visibly taller than supposedly 5'8", 5'9" Kevin James?
Jim
said on 18/Oct/17
Well, google is back to listing Schneider at 5'7". That I can tolerate a lot more than 5'9".
Jim
said on 24/Sep/17
He's 5'3" at best. The little man can't even pull off 5'5".
Peter181cm
said on 16/Sep/17
Click Here
On google he is 5'9 (1.75m)
Chappy
said on 7/Sep/17
Yo where is the 5'9 claim coming from. I would rather have Tom Cruise google listing as 5'9 than this, just ridiculous. Someone should contact google and tell them his real height smh
Nolan
said on 29/Aug/17
My response to that 5'9" listing on Google. Hahahahahahahaha.That was enough humor for a lifetime
5'9
said on 29/Aug/17
Oh boy that 5'9" google listing just has to be a troll. It has to be. I legit laughed at that for 5 minutes. Listing him as 5'7" was bad enough but 5'9"..........Wow, especially when he only claims 5'5".
Cameron
said on 29/Aug/17
Google currently list this guy as 5'9"........Let me repeat that 5'9"........ What a joke.
Travis
said on 14/Aug/17
Lord almighty. Somehow Schneider's height is now listed at 5'9" by google. And I thought 5'7" was insane.
Editor Rob:
Tom Cruise
is laughing at that, along with Rob himself 😂
telling people Tom Cruise is 5ft 7 and Rob Schneider 5ft 9 😀 ...actually they don't give a damn about it anyway!
Travis
said on 14/Jul/17
How is it that a quick google search lists this small man's height as 5'7", which is 3.5 inches shorter than his actual?
Tristan lotz
said on 14/Jul/17
I think hes 5,5 Tim curry looked 4 or 5 inches bigger than rob and curry is 5,9
Dean
said on 30/Jun/17
5ft4 and a half
Slim 181 cm
said on 25/Jun/17
I reckon 10 year old me would of been taller than this guy. Robs estimate is pretty close to if not the truth.
Jug
said on 7/Jun/17
He is listed as 5'7 on the IMDb. How is that possible? I would say he is about 5'2 or 5'3. Tim Curry, who is about 5'8, looked tall next to him in Home Alone 2.
S.J.H
said on 6/Feb/17
His even lower than 5'3.5 like 5'2.75 can look alot like 159cm
Editor Rob: sjh, I'd be surprised if he was only 159, typically I would have said taller.
Keithg
said on 8/Jan/17
Around 5 4 and a half i reckon
aiden99
said on 24/Aug/16
5'7" according to " IMDB "
Dexter333
said on 3/Aug/16
I met him a couple months ago at Dallas Comic Con. I'm only 5'6, and he was barely up to my eyes. I had to look down on him... I'd say 5'3 to 5'4 is spot on.
Magic
said on 19/May/15
mmm I don't believe that he is so short here a pic with Melanie Walsh( wears flag U.K.) claims 5'3" and here she wears high-heel, but prospective and angle could play in his favour.
Click Here
Click Here
ecv621
said on 11/Jan/15
I met him and took a picture with him in Jacksonville, Fl at a comedy club, he is NO MORE than 5'4 at the tallest. 5'4 is good for him. I'm only 5'9 and he only came up to my nose.
G-MANN
said on 22/Dec/14
Even Tim Curry towers over him in Home Alone 2.
Adrian Blues
said on 7/Dec/14
Yeah this listing is pretty much spot on. He's somewhere between 5'3" and 5'4".
Realist
said on 14/Sep/14
LOL at 5'6. 5'7 (LOL*LOL) . 5'5 would be highly optimistic. 5'4 maybe true. 5'3.5 exact correct not below that. If he was 5'7, then 171 Mathew Lawrence and he would be the same in hot chick.
DDD
said on 8/Mar/14
He's actually 5 foot "6"
Silent d
said on 29/Oct/13
He always looked short to me but he has big hair. In the hot chick, he stood his ground next to girls who claim to be 5 foot 4. He was taller than ana faris and about the same height as rachel mcadams. 162cm. He can't be 165cm because he is shorter than 165cm spade.
Rusty
said on 15/Oct/13
I have seen him listed 5'7" before. That is total bunk. I would have thought 5'4"
Mandy
said on 31/Jul/13
@Sasha. Note that she is sitting down and he is standing up. There is no way that he is taller than her.
lllmarleylll
said on 13/Jul/13
Rob has to be at least 5'4 or shorter. I met him last night and in the picture he's as tall as me and I'm 5'4 1/2. Plus I didn't have any heels on and he had a slight heel in his dress shoes. Also, my boyfriend is 5'7 and you could tell he was taller than Rob.
cd
said on 9/Jul/13
@Mike T
There's a chance he is a big lift wearer I suppose. In Home Alone 2 (one of his earlier films) I noticed 12 year old Macaulay Culkin was already over his shoulders, and Culkin was probably a short 12 year old portraying a 10 year old.
Mike T
said on 3/Jul/13
@cd
Ok either he's 5'1 or I just grew again. But I know what I saw. The tallest he could possibly be is probably 5'2" or about 5'2.5
cd
said on 2/Jul/13
@Mike T
I'm having a very hard time believing he's as short as that, all the evidence points to him being 161-162cm range. Him at 5'1" would make Pesci barely over 5 foot which is ridiculous.
Mike T
said on 30/Jun/13
I met him before and I can guarantee you that he's as short as 5'1" or 5'1.5. He's a really short man. I'm 5'8"-5'9" and I was almost a whole head taller than him.
cd
said on 28/May/13
Just watched Home Alone 2 and he looks very short in that film. Definitely not 5'5" as he's claimed, because that would make Tim Curry 5'9".
I'm a shortie so everyone is tall to me
said on 24/Apr/13
If he says 5"5' they it 's a safe bet to subtract 2 -3 inches. 5"5' just sounds good that's why everyone says it
marc
said on 13/Apr/13
Hes a little shorter than david spade
John
said on 17/Mar/13
Click Here
<<<< check this out he says he's 5'5!
Rob Bryant
said on 1/Feb/13
If you watch the movie Judge Dredd where Rob costars with Sly Stallone once you look past the camera angles and lifts in Sly's shoes, you can see that Robs about 1.5 inches shorter than Stallone. Rob 5'-3.5" and Stallone 5'-5".
TWINGO
said on 17/Dec/12
Just watched a movie where Schneider has to work as a gigolo to pay a friend's house repair. Very fun this guy, very short, too, remember the three stooges. I agree with this stimative, more ou less 161 cm.
The Thinker
said on 8/Nov/12
Click Here
Normal shoes, 6" difference... AS 5'9.5"
Rob Schneider = 5'3.5"!
matt678
said on 7/Oct/12
rob dont u think a down grade to 5 ft 3 woud be better then 5 ft4?
[Editor Rob: I'm not sure about 5ft 3 yet]
Reality
said on 16/Sep/12
He's 5'5,I don't think he's shorter than that.
carol
said on 12/Jun/12
I worked at Manhattan village pacific theaters in mahnattan beach , ca. 10 years ago. Rob Schneider would go there frequently. I am 4'11, he walked passed me and all the workers were giggling pointing out that he is my height. He is very short.
Don N
said on 12/Feb/12
My daughter met him , shes 5'3 and he was shorter than her, she had on tennis shoes!
5feet4mostly
said on 11/Feb/12
Why don't rob get an upgrade,plus why on one site they have rob at 5'7" tall,yet on his show "ROB" he is clearly shorter than cheech marin who is said to be at 5'6" tall. So what is rob,really? I guess only his doctor knows for sure.
Sasha
said on 6/Feb/12
5'4" is too low. Rob Schneider is 2" taller than 5'4" Anna Faris:
Click Here
So he is near 5'6" (168 cm).
steven
said on 15/Jan/12
hes min 5'3.
Silent d
said on 28/Dec/11
He looked so short in american virgin. He was shorter than jenna dewan who is at least 164cm. Funny man! He is really short. 162cm.
Silent d
said on 12/Nov/11
He is shorter than spade and in the hot chick he was tall as anna faris and rachel mcadams. 5 foot 4 is about right.
Bry
said on 2/Oct/11
Rob Schneider stands at 5'5" tall.
Danimal
said on 15/Apr/11
Whatever he is, he was slightly taller than Joe Pesci on SNL back in the 1990's..
Phil
said on 25/Mar/11
5'4" is a good call because he's a good 5 inches shorter than Reggie Jackson in the Benchwarmers and Jackson at his peak was 5'10" and is no more than 5'9" today
Gmac
said on 9/Mar/11
Y'all make me feel like a giant I'm only 6'1
SolidSnake
said on 26/Feb/11
no 'rob' rob isn't 5 foot 4 because if he was he would be dwarfed by everyone listed here but he isnt so thats impossible. But phillipino descent, is that true?
5'8
said on 25/Jan/11
Yeah, this guy is 5'4, one of the few Hollywod actors that don't hide his heigth.
Anonymous
said on 12/Jan/11
He looks much taller then what people say he is
rob
said on 10/Jan/11
i saw rob when he went to manila, in philippines couple of years ago, he is about 5 foot 4 or so. he has a filipino descent that is why he is kinda short. no racial thoughts. it's just my opinion.
ryan
said on 1/Dec/10
when I met him he seemed about 5'3"
just a fan
said on 3/Mar/09
Wow. I knew he wasn't tall but only 5'4"? I would have thought 5'6"/6.5"
snakeflake
said on 18/Jan/09
5'4' seems about right for Rob. I have never met the man but I am 5'6.5" (I only add the .5" b/c that is what they tell me everytime i get a physical.)I generally say when asked I am 5'6" barefoot and 5'7" with my sneakers on. anyway like I said, never met the man but he appears to be about 2" shorter than me.
Donatello
said on 3/Jan/09
I think 5'4" is a bit generous for this guy. David spade is probably only 5'4" military position in the morning and he has an inch on Schneider. 5'3" max for schneider.
anonymous
said on 11/Nov/08
He's 5 foot 4 max.
joe II
said on 24/Oct/08
if hes 5'4, then would hanna vernoom be about 5'7-5'8?
guyfrommars
said on 28/Sep/08
He's looked this short in everything he ever appeared in. No surprise he wore 6-inch platform heels when he impersonated Paris Hilton and on other occassion when he dressed in drag (for some TV show if I remember correctly). Maybe that compensated him at least for a short time.
Anonymous
said on 9/Aug/08
Well guys it doesn't matter about someone else's height,we're all the same height when it comes to bed, think about it.
Lance
said on 12/Jun/08
5'4" seems about right. My mom took a picture with him and Rob is only a little taller. My mom is around 5'3 1/2".
Arnie
said on 18/May/08
Rob looks like a "small" fella to some, but as I have mentioned in various posts on this site Iam only......drum roll...... 4'9.5...so to me Rob is not so short but to most folks he is . I think his stature is 5'3.75 or so give or take a few centimeters.
James W.
said on 8/May/08
haha, spade towers schneider. Rob would probably win in a fight though..
Melinda
said on 31/Mar/08
Sorry, I think he's 5'3'' plus MAYBE half an inch. You should see photos of him next to 5 foot 7 Emmy Rossum- he looks like a dwarf and the heals she's wearing give her no more than 1.5 inches AND she's tilting her head.
Michelle
said on 8/Mar/08
I was standing in line next to him at the rainforest cafe the one in downtown disney and I am 5'4 and he was my height
dmeyer
said on 2/Mar/08
vandamme apeared 10to 12 cm taller than him that will support the 175 claim for jean claude
Leonari
said on 15/Feb/08
g4: Oh no man... Not another guy you who believes a normal person would shrink 2 inches just because they reached the age if 40. Schneider? 5'6"??
Oh my god. No seriously . People here lose it.
jenny
said on 7/Feb/08
my mother is 5'7" slightly smaller than me! some Asians range up to 7"
sadly our average height is 5'6" in the Philippines for the boys. I'm still thinking if the 5'6" thing is enough? cuz, more of the guys here stands no more than 5'6" that's the true story. my father is half Japanese & American yet he's 6'2-3"
i think it's in the genes.
browneyedbrigadeer
said on 18/Jan/08
Like Anonymous, I am of Filipino descent but with a height of 5'7". The ironic thing is that on my mother's side of the family (*Filipino, Chinese, Spanish, Negrito) I am considered tall. On my father's side of the family (*German, Italian, Native American) I am considered short. I guess it depends on geography. But Schneider's height may or may not come from his Filipino side, I mean there are some Caucasians who are below 5'6" without the Asian ancestry too.
the unknown
said on 2/Jan/08
Anonymous, he didnt say ALL filipinos are short ... but asians overall ARE short, the AVERAGE for Asians is around 5'6, again i have a Korean friend that is 6'1 ...
Anonymous
said on 9/Nov/07
hey pao iam filipino and iam 6 ft flat. what can u say about that. what a stupid analysis.
RobertJ
said on 2/Nov/07
I was surprised when I read he was part Filipino, he sure doesn't look Asian. 5'4''-5'5'' for sure.
pao
said on 22/Oct/07
rob is part filipino that is why he is only 5'4
dmeyer
said on 11/Oct/07
most people dont grow after 20 i grew until almost 21
Martin
said on 12/Sep/07
Jon Doe: You will probably grow till you turn 20.
Tiffany De Leon
said on 4/Sep/07
I don't see a thing wrong with Robs height. I am 5'4 and the tallest in my family. I have seen all Robs movies and just love his over all character. I always say if I wasn't married...
phil
said on 15/Aug/07
5'4'' ?! i thought like 5'7''...
Jon Doe
said on 13/Jul/07
Most of the guys in my family are around 5'6 but I'm only 5'4 coz my dad was, but my mom is 5'3 -5'4 too so wouldn't ya think I shoulda been taller with my parents being so close in height? I'm 15 right now so I dunno if I'll grow anymore or not
this guy
said on 10/Jul/07
haha in the celebrity softball game he was as tall as the catcher when the catcher was kneeling
JustMe
said on 4/Jul/07
Well, he's got also german ancestry, and there are very few parts in Germany where people are short. I'm german from my mum's side and I'm 5'5. Actually my mum's whole family is between 5'5 and 5'7 in height.
Jon Doe
said on 16/Jun/07
Yeah but he's not even 5'4 though, he's shorter than David Spade.
Aix
said on 12/Jun/07
This guy has Filipino descent and for us Filipinos 5'4" is the average for males and 5'0" for females. Since he's multiracial I guess he's not considered that short though.
?
said on 8/Jun/07
im 6,6(203cm) and he is only 5,4 (163cm) so im 40 cm taller than him
SumDude
said on 24/Apr/07
This dude has gotta be like 5'3 I mean he did look shorter than Spade in The Benchwarmers, actually he looked shorter than Spade in SNL skits and everything too and I'm pretty sure Spade is only 5'4.
jon
said on 5/Apr/07
im 15 and im 5'4 so it is good to see someone who is short and famous
sf
said on 3/Mar/07
did he apologize for "The Benchwarmers??"
James
said on 2/Mar/07
Yeah, He's really around 5'3 I saw him in Atlanta and stood next to him. I'm about 5'7 with shoes and he was atleast 3 or 4 inches shorter then me. Nice guy though.
Leung
said on 29/Nov/06
I watched Benchwarmers last night and was very surprised that Schneider and David Spade are the same height. I had expected Spade to be a couple of inches taller than Schneider.
These days Schneider is a lot more youthful looking than David Spade, even though they are similar in age (early 40's). Schneider must be doing some gym work because compared to a few years ago he now because looks broader in the chest and shoulders and stronger arms.
rearviewmirror
said on 28/Oct/06
yeah a good question, michael j. fox looks like 170cm in back to the future, but now because of parkinsons disease his posture is worse, and is possible that he had lost some height because hes unable to do sports and i bet hes always home watching tv.
Spencer
said on 21/Oct/06
I met him at a Giants game once, he is tiny. At least a foot shorter than me and I'm 6-3. 5-4 might be generous.
Anonymous
said on 21/Oct/06
Okay, I have a question for Rob, can you tell me, which is taller, Rob Scneider or Michael J.Fox, 'cause you have them listed as both being 5'4", but I'm staring to think that maybe one of them shorter(probably Scneider), can you help?
sf
said on 6/Oct/06
Aussie Bloke - rethink your position. Go watch the movie again and see if they ever show a head to toe shot of Rob and Simms together. Uh-uh. They hide his height really well in the movie. He really is that short. If you notice, he's shorter than Spade...
leonari
said on 6/Oct/06
antron: get lost. I'm 5'7 myself...so f...off
leonari
said on 15/Aug/06
5'5" is out of the question for this guy. No way is he that tall...NO WAY!!
sf
said on 15/Aug/06
Yea - I'll accept 5'3" 1/2...
Ben
said on 1/Aug/06
i saw him in "the orgasm guy" on SNL he looked a whole foot shorter then Kevin Nealon so 5"4' or 5"5' sounds reasonable since Kevin Nealon is 6"4'
Josh
said on 1/Aug/06
I saw this guy in Hollywood one time. I walked by him, and I'd have to say he's about 5'3" 1/2. I'm 5'10", and he was WAY shorter than I pictured.
Editor Rob
said on 5/Jun/06

5ft 3 maybe isn't all that crazy, you know. If anyone is going to wear dodgy footwear, it is a guy like this...
Alex
said on 1/Jun/06
Hes nothing over 5'4. He may be closer to 5'3.
sf
said on 27/May/06
Yes, that picture shows there's no way he's taller than 5'3".
D. Ray Morton
said on 25/May/06
From the "13th Annual Young Comedians Show": "My name is Rob Schneider, I'm 5'5"...please remain seated."
British Guy
said on 19/May/06
I think that this guy is 5ft 3in...
Rob can you tell me, are the heights listed
On this site for people IN shoes or OUT of Shoes?
Really Appreciate your help on the matter thanks in advance!!
[Editor Rob: in bold at bottom of every page. He might wear lifts to look 5ft 4.5 ;-) you never know...in an image conscious industry like hollywood there will likely be a higher proportion of folk wearing dodgy shoes...but still this might be a small percentage anyway]
Anshelm
said on 6/Apr/06
Add to that: he looked about the same, maybe just shorter (1–2 cm or so), than Carmen Electra (5'2½"/159 cm) in high heels. 5'4"–5'5"/163–165 cm could be right.
Anshelm
said on 3/Apr/06
4–5 inches shorter than Jay Leno I thought, though I didn't get a look at his shoes.
dane
said on 2/Jan/06
he looks more like 5'5(165)...
Wicked Kid
said on 24/Oct/05
Hmm. I can't imagine Schneider being as tiny as Minogue. But this guy looks no more than a 5'2"-3". I think Duff is about 4'11" - 5' at best then.
Viktor
said on 19/Oct/05
Isn't he 5'7"/170 or so? That's what imdb's got him at
British Guy
said on 16/Jun/05
Rob Schneider...
This Guy Is No More Than 5ft 3in,
I Find It Amazing He Is Listed As 5ft 5in, Impossible!!
miss T
said on 15/Jun/05
I saw this actor in City Center Mall in columbus, Ohio. He's about 5'3" in his converse sneakers.
leonari
said on 27/Apr/05
Come on this guy is 5'4 he looksamazingly short on TV and the picture with sandler proves my point...He looks a hole head smaller than Adams Sandler