Paul Bradley's Height
5ft 8 (172.7 cm)
English actor, best known for playing Nigel in Eastenders and Elliot Hope in Holby City. In the 1980's he listed himself as
"5 feet 9 inches"
.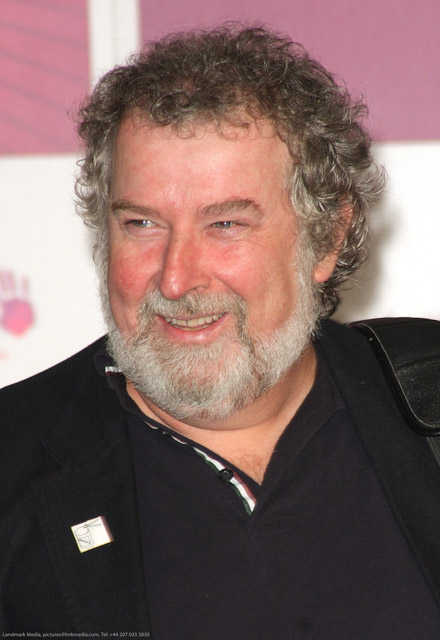 Photos by PR Photos
You May Be Interested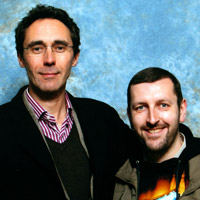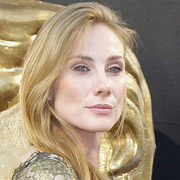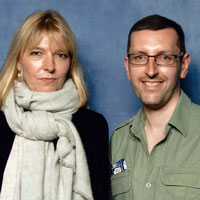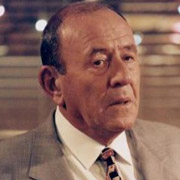 Add a Comment
8 comments
Average Guess (5 Votes)
5ft 8in (172.7cm)
Miss Sandy Cowell
said on 14/Aug/20
Paul's character Nigel, from EastEnders, has proved to be more of a man than the massively built Grant, who is obstinately staying away from the hospital while his brother has a blood clot removed. He gave Grant a roasting and a clip round the ear. THAT got him down the hospital; I missed yesterday's episode, but I know the brothers had a row over Sharon, who slept with Phil, and a fight ensued, with Phil coming off the worse. Nigel even said to Grant, "It's not surprising that Sharon was looking for a bit of love and warmth!"
Good for him! 😄👍
5ft8.5
Miss Sandy Cowell
said on 26/Jul/20
Mr Paul Bradley is friends with the guys who starred in 'The Young Ones', having also made an appearance in 'Bottom' and 'The Young Ones' too.
That bunch of actors are all well educated and likewise with the cast of 'Blackadder', all of whom attended university. I caught an episode of 'Holby City' the other morning, and it was great to see Paul standing with his mate, Ade Edmondson, who played a doctor in the drama too. Ade was appreciably taller than Paul, I'd say by one-and-a-half inches, possibly more.
Paul can have another 5ft8. 😁👍
Miss Sandy Cowell
said on 25/Mar/20
Ha ha ha! Paul's comical 'Classic EastEnders' character, Nigel, got in trouble at a fictitious football match and today we found out why.
He lept on another fan because he misunderstood what he was shouting. He thought his "? is the anchor of the team" was something else, something that rhymes with anchor! They sorted the argument out in the police van....
5ft8. 🤣😄⚽🚓
Miss Sandy Cowell
said on 2/Mar/20
I'd forgotten what a handful Paul's character (Nigel) was for poor Dot in 'EastEnders'! He's just requested a bath, and he's filled her bath full of some revolting dark-coloured cleaning product, loaded her bath with socks and now it's dripping through her ceiling! She's going ape, and I don't blame her!
Poor, put-upon Dot!
Paul can have 5ft8. 🧦🧦🧦🧦🧦
Miss Sandy Cowell
said on 22/Dec/19
Paul must be acquainted with the 'Young Ones' writers and stars, having appeared in the comedy himself - and 'Bottom', and like Ade Edmondson, he was in 'EastEnders', only for much longer.
Paul Bradley also starred in the hit movie 'The Pianist', with Adrien Brody.
5ft8 for this friendly 64-year-old. 😁🎄
Miss Sandy Cowell
said on 7/Apr/19
Paul is on an edition of 'Pointless Celebrities' and he is standing next to a guy called Ian K, who must be at least 6ft. He's very amusing and entertaining, but we must never forget that he knew the guys from 'The Young Ones' and 'Bottom', in which he starred, so that he is comical is of no surprise to me! He is guesting with celebs who have all played doctors, and for him it was in 'Holby City'. I hope he does well, but as it's a repeat, I'm 'seeing something that's already happened' as Stephen Fry says in 'Blackadder Back And Forth'!
Paul can have 5ft8; nice guy!
Sandy Cowell
said on 30/Sep/18
😁 Correction Time! 😁
That should have been 'Bottom Burglary'! My autocorrect robbed me of my 'g'!
Sandy Cowell
said on 30/Sep/18
I remember Paul best as Nigel in 'Eastenders', but my favourite parts for him were in 'The Young Ones', in which he played a trippy hippie and in 'Bottom', in an episode called 'Bottom Burlary', where he is sellotaped to the ceiling by Eddie and Ritchie for daring to burgle their home!
Definitely shorter than Rik Mayall, though not by much, I'd have said probably 5ft8.5 back then. Always a little rotund, it wasn't the easiest task to judge Paul's height, but it was thoroughly entertaining along the way!
I have seen him in a couple of episodes of 'Holby City', and he looks 5ft8 in that. That was a change of direction for his acting career, to take on a truly serious role, and do it so convincingly. Even in 'Eastenders' he had me laughing!
Paul gets 5ft8! GREAT to see him on this happy ship! 🛳️😊👍